PELLA — Newton boys head golf coach Pat Riley thought his team had a chance to get to the state golf tournament last spring.
That Cardinals' squad came up six strokes short. But the latest team, which is made up of mostly the same guys, would not be denied.
Newton turned in its third-best score of the season, Kinnick Pritchard carded a career-best 18-hole score and the Cardinals are headed to the Class 3A state tournament after a third-place finish at Bos Landen Golf Club on Monday.
"I am so happy for these guys. They have worked tirelessly to get to this point," Riley said. "No one believed this could happen with the exception of myself and the guys, which I eventually convinced them it could."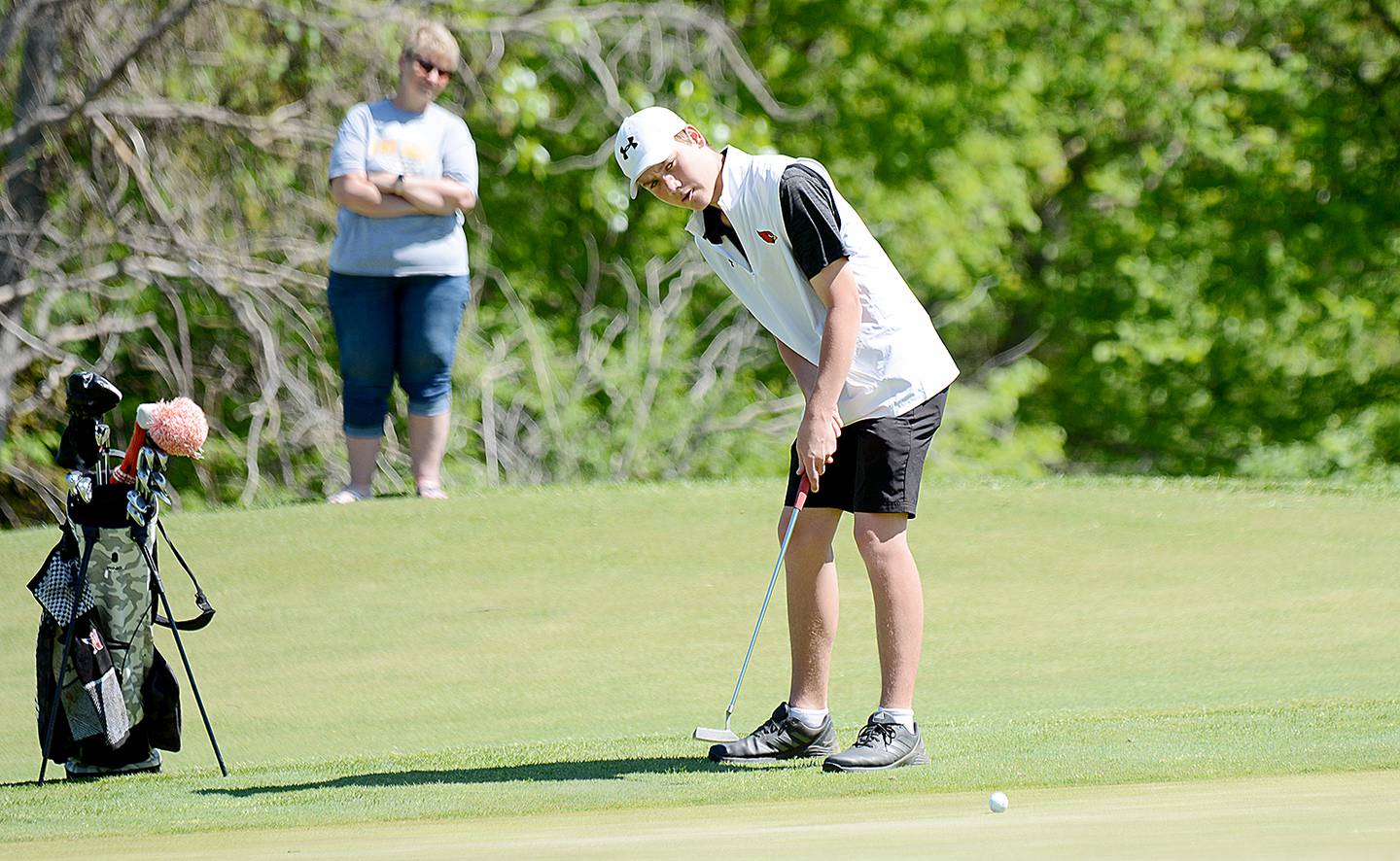 The top two teams advance to the state tournament but a third team is added if the host school is in the top two.
Knoxville won the team championship with a 321. Pella, the host school, was one stroke back in second with a 322 and Newton turned in a 327.
The rest of the five-team field included Winterset (343) and Williamsburg (365).
The Cardinals turned in a 326 at last week's sectional tournament. The 327 at districts was good enough to advance to the state meet for the first time since qualifying in 4A back in 2001.
The top two individual finishers not on a qualifying team also advance to state.
Newton's Ethan Walker and Pritchard will join their teammates at the state meet but would have qualified individually if the Cardinals came up short.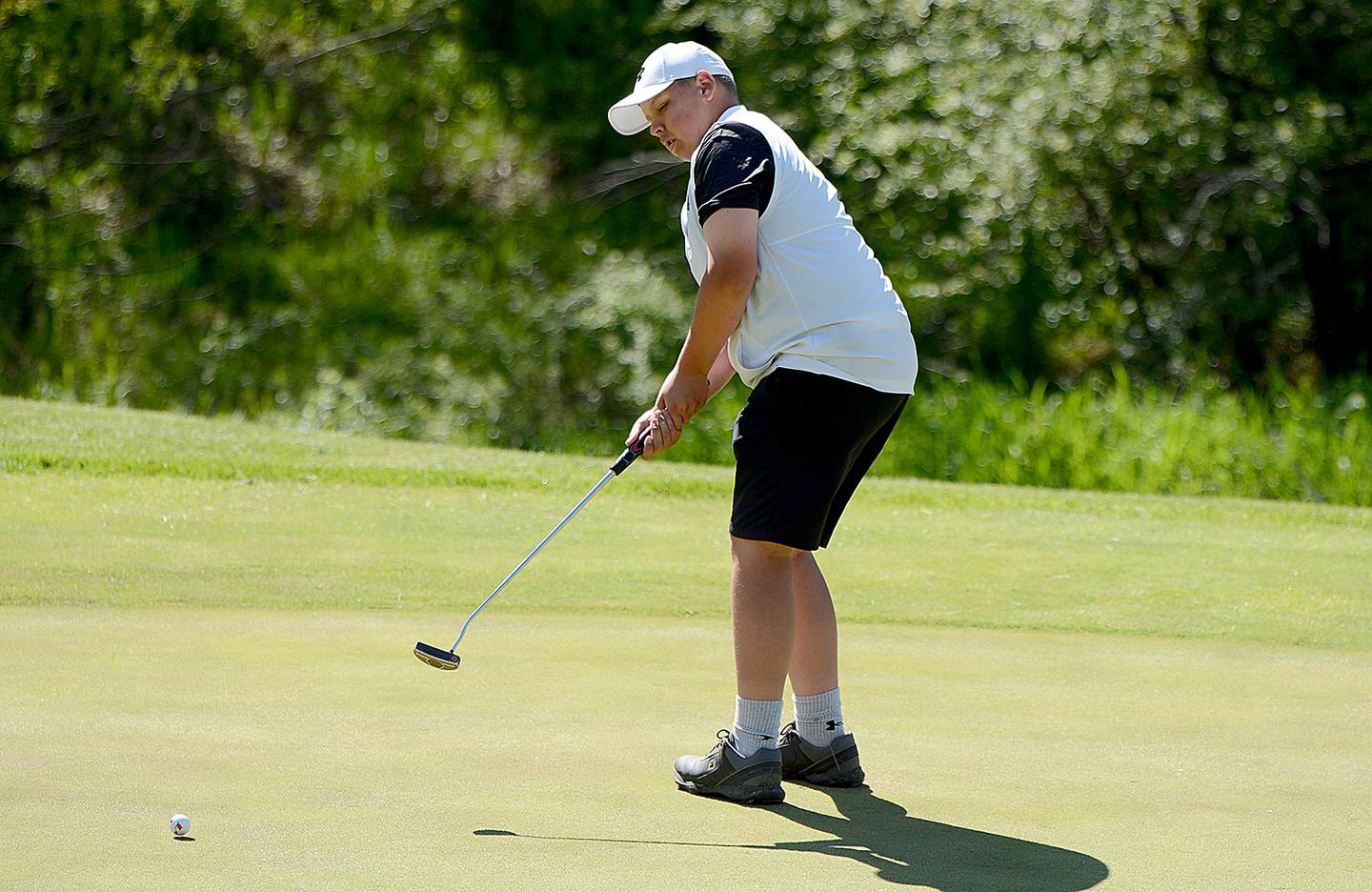 Walker finished third overall with 2-over-par 74. He had nine-hole splits of 36-38. Pritchard turned in a career-best 79 and was fourth. He had splits of 39-40.
Lincoln Ergenbright and Braydon Chance had the other counting scores. Ergenbright tied for 11th with an 84 and Chance shot a 90 after identical 45-45 splits. Ergenbright went 41-43 on his two splits.
Brennan Amos (95) and Conner Brain (112) turned in non-counting scores.
"They went out against all odds and just took care of business," Riley said. "I don't think a better group is more deserving of this honor than these guys. We are one of the best 10 (3A) teams in the state."
Pella's Will Simpson won medalist honors with a 2-under-par 70. Knoxville's Evan Smith shot a 73 to grab runner-up medalist.