IOWA CITY — Lynnville-Sully's Keegan DeWitt fell short of a state berth by the slimmest of margins on Monday.
It came down to a tiebreaker between two teams tied for second and if that went the other way, DeWitt would be heading to his first state meet.
"Keegan DeWitt could not have been closer to a state bid," L-S head golf coach Jeff Knouse said. "Keegan is the most improved golfer on the squad by far since last season. His game has matured, he plays smart, takes all variables into account and also has a purer swing this year."
DeWitt's 89 led the Hawks and he was tied for fourth overall at the par 72 Pleasant Valley Golf Course.
The top two teams advanced to the state tournament and the top two individuals not on one of those teams also advanced.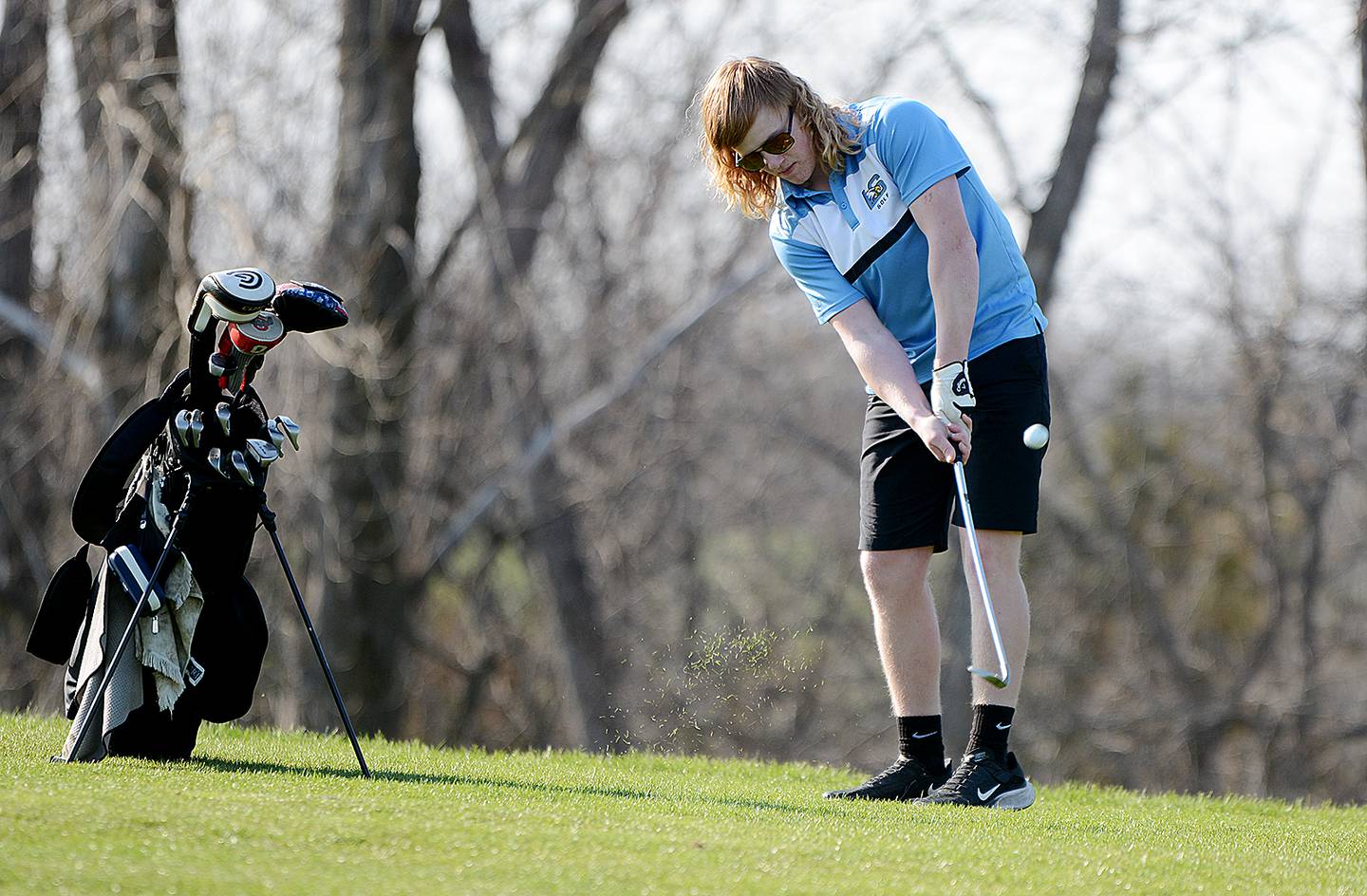 English Valleys was the district champion with a 370. Wapello and Earlham tied for second with 373s.
Unfortunately for DeWitt, Wapello earned the runner-up bid on a card back.
Earlham's Ryan Stiles was the meet medalist with an 83. Hillcrest Academy's Jace Rempel was the runner-up with an 84.
"I heard some comments at the meet yesterday that people thought Keegan had to be a senior," Knouse said. "Keegan's ceiling is whatever he wants it to be, and I think you'll see good things from him going forward."
Lynnville-Sully placed seventh in the 11-team field with a 393. The Hawks also trailed Keota (376), Hillcrest Academy (381) and North Mahaska (392) but were better than New London (416), Wayne (431), Sigourney (433) and Highland (442).
After DeWitt was Max Mintle, who carded a 98. Deven Liekweg (101) and Lucas Sieck (105) had the other counting scores and Carson Maston (106) and Carter Brand (119) turned in non-counting scores.
"Pleasant Valley was a challenging course for the boys and coupled with strong winds made for higher scores across the board," Knouse said. "The boys battled all day. These boys will be back, and I have no doubt you will see success from them.
"I could not be more proud of them and more excited for what the next few years have in store. To finish as well as we did without having an upperclassmen is remarkable."