STATE CENTER — PCM head golf coach Collin Harrison simply told his No. 1 golfer to go for it on his final hole Monday.
Grant Van Veen had just bogeyed on his previous hole and the only way he was going to have a shot at the state tournament was to try to hit the green on his tee shot.
Van Veen did just that and then drained a big birdie putt and going for it on the final hole pushed the Mustang junior into the Class 2A state tournament.
Van Veen matched his career-best with a 76. He's done that on back-to-back postseason tournaments.
"He's worked through some swing stuff this year and he's getting his whole game together at the right time," Harrison said. "I am just super proud of him."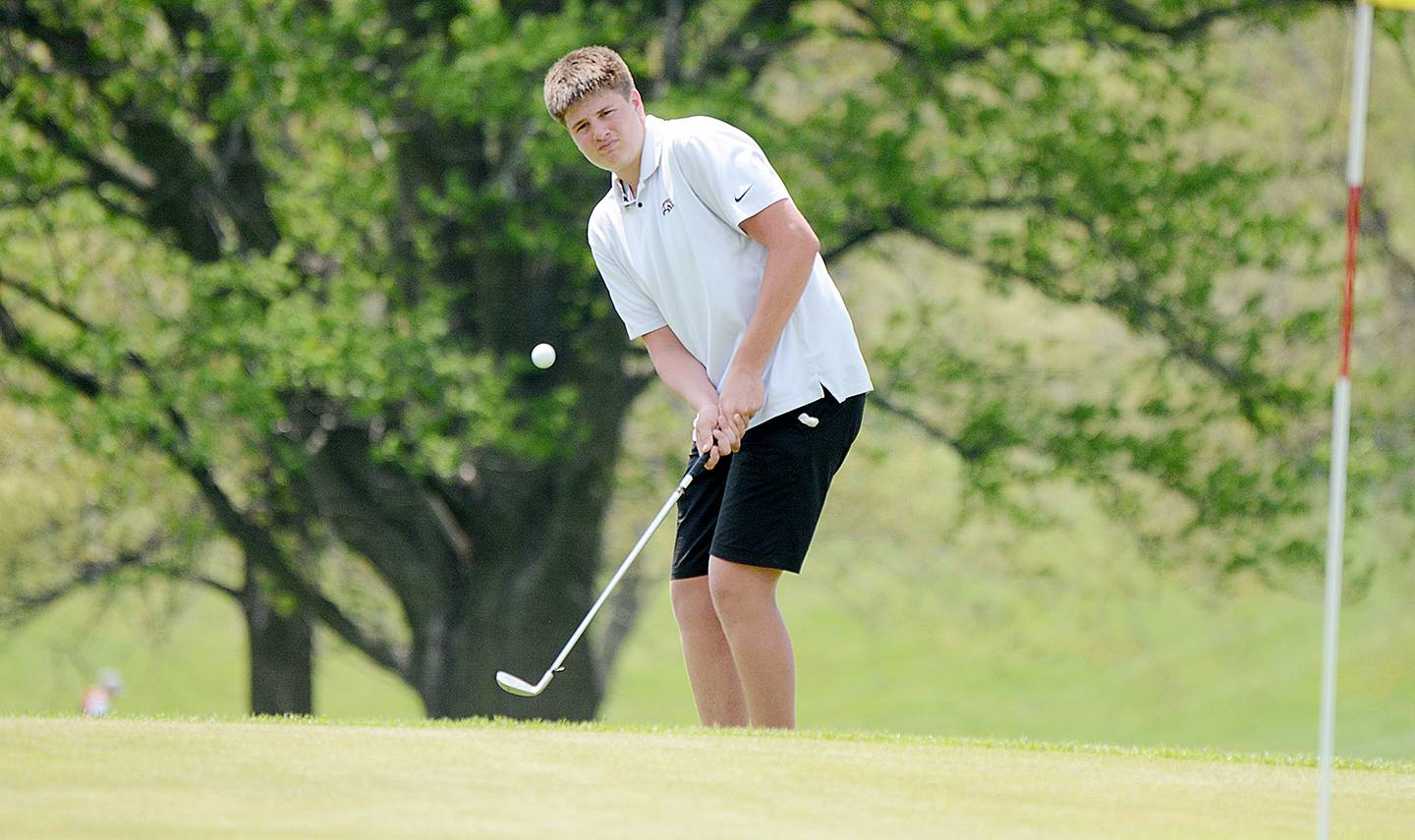 All three golfers in Van Veen's pairing were in the mix for state berths so it was easy for him to know where he stood.
The top two finishers, including ties, who are not on advancing teams qualify for the state tournament. Van Veen tied for fourth overall but tied for second among golfers who were not on a qualifying team.
Des Moines Christian's Jake Weisenburger and Carsen Theis both shot 71s to lock down the first two spots and Dike-New Hartford's Carson Costello was third with a 75.
Van Veen's card at the par 72 Lincoln Valley Golf Course featured seven pars, four birdies, six bogeys and one double bogey.