MONROE — After Des Moines Christian's 6-1 road win over PCM's soccer team on Friday, head coach Darrin Telfer spoke about one day getting the Mustang program to a similar level.
The key? Playing a lot more soccer in the offseason.
"They were good with the ball and you can tell they are comfortable playing at a high level and high rate," Telfer said about Des Moines Christian. "They know what they are doing.
"They are confident in their skills and we still have kids trying to figure out the game. They are just more experienced than we are. We need to play more soccer and be confident when we play soccer."
The Lions got a pair of goals from Grant Dunn and Maxximus Miller in the first half and led 4-0 at the break.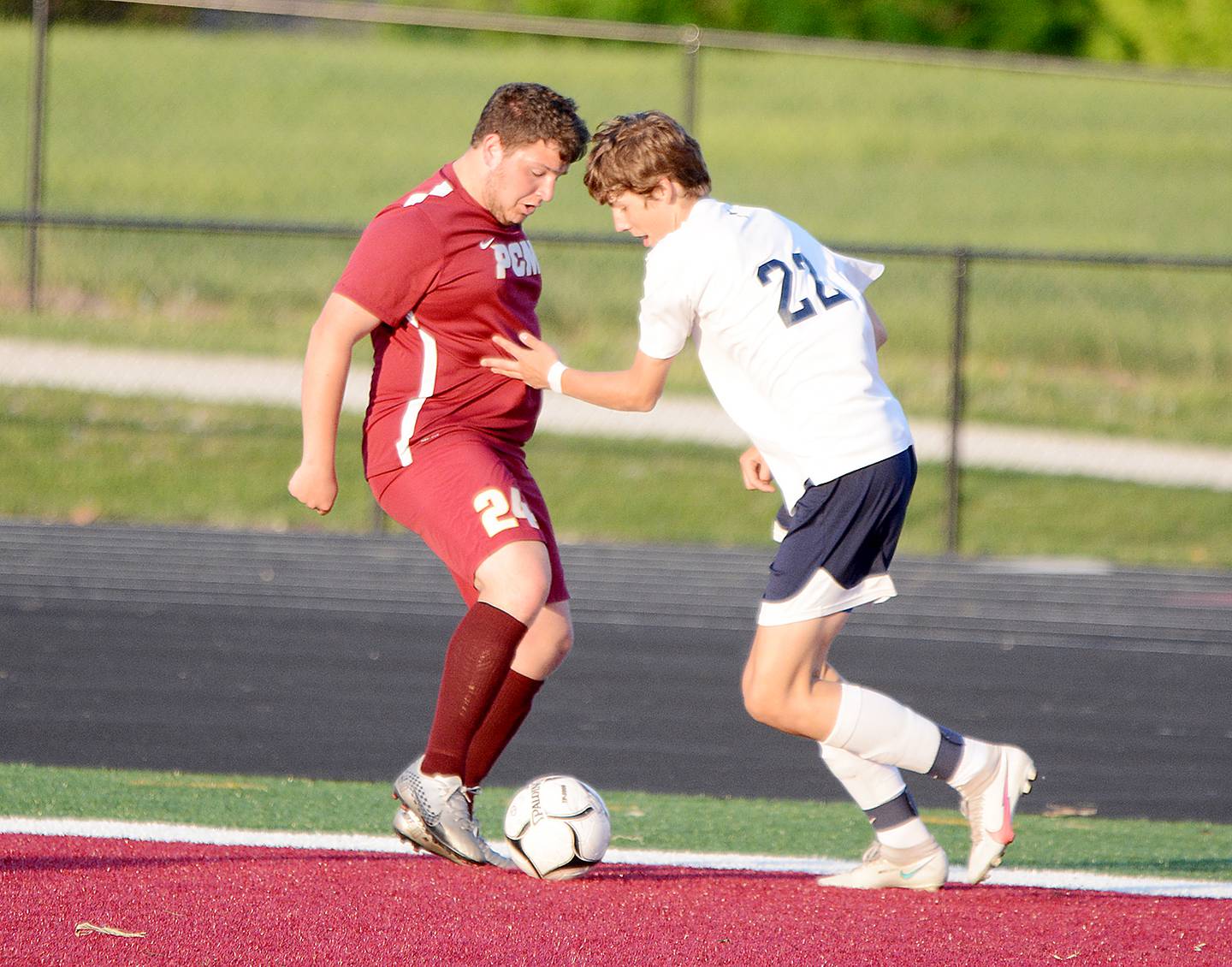 Carson VandeLune was tackled inside the goalie box nearly 7 minutes into the second half and his penalty kick goal avoided the shutout, but the Mustangs dropped to 5-7 following the non-conference loss.
"We knew we couldn't make mistakes tonight. We had to stay in position, we can't stab and we can't give them an opening," Telfer said. "Tonight was more about what we didn't do and a good team will take advantage of that most of the time."
Both of PCM's shots on goals were taken in the first half, but Des Moines Christian (9-4) held a 14-2 advantage in shots and a 6-1 surplus in corner kicks in the first 40 minutes.
Alex Egland started in goal for PCM but was forced out of the game when he was given a yellow card more than halfway through the first half. Egland stopped a breakaway goal by the Lions but was whistled for making too much contact with a Lions attacking player.
Already playing without their other varsity goalie in Kaden Clark, the Mustangs were forced to use defender Darrell DeVries in goal for the final portion of the first half.
Miller scored a PK on DeVries in the 33rd minute and Dunn put in his second goal with 5:27 to play in the first half.
"No one wants to lose but if you can lose and learn, then we'll be OK," Telfer said. "A lot of it is just a mental preparation and learning the game. We need to have some reflection and ask ourselves what can we do to get better?"