Grace Benson is a member of the NCMP swim team and Newton girls track and field squad.
When it came down to figuring out what she potentially wanted to do at the next level, she never really wanted to only swim or only run.
So the next best option for Benson was to do them both. And she will take her talents to Central College as she plans to compete for the Dutch triathlon team.
"I've been thinking about going this route for a while. Coach P gave us the heads up a few years ago that Central was starting this program," Benson said about NCMP head coach Sarah Patterson. "It's always been on my radar. It all just fell into place. I already knew the coach a little bit and then by visiting the school I have gotten to know her more."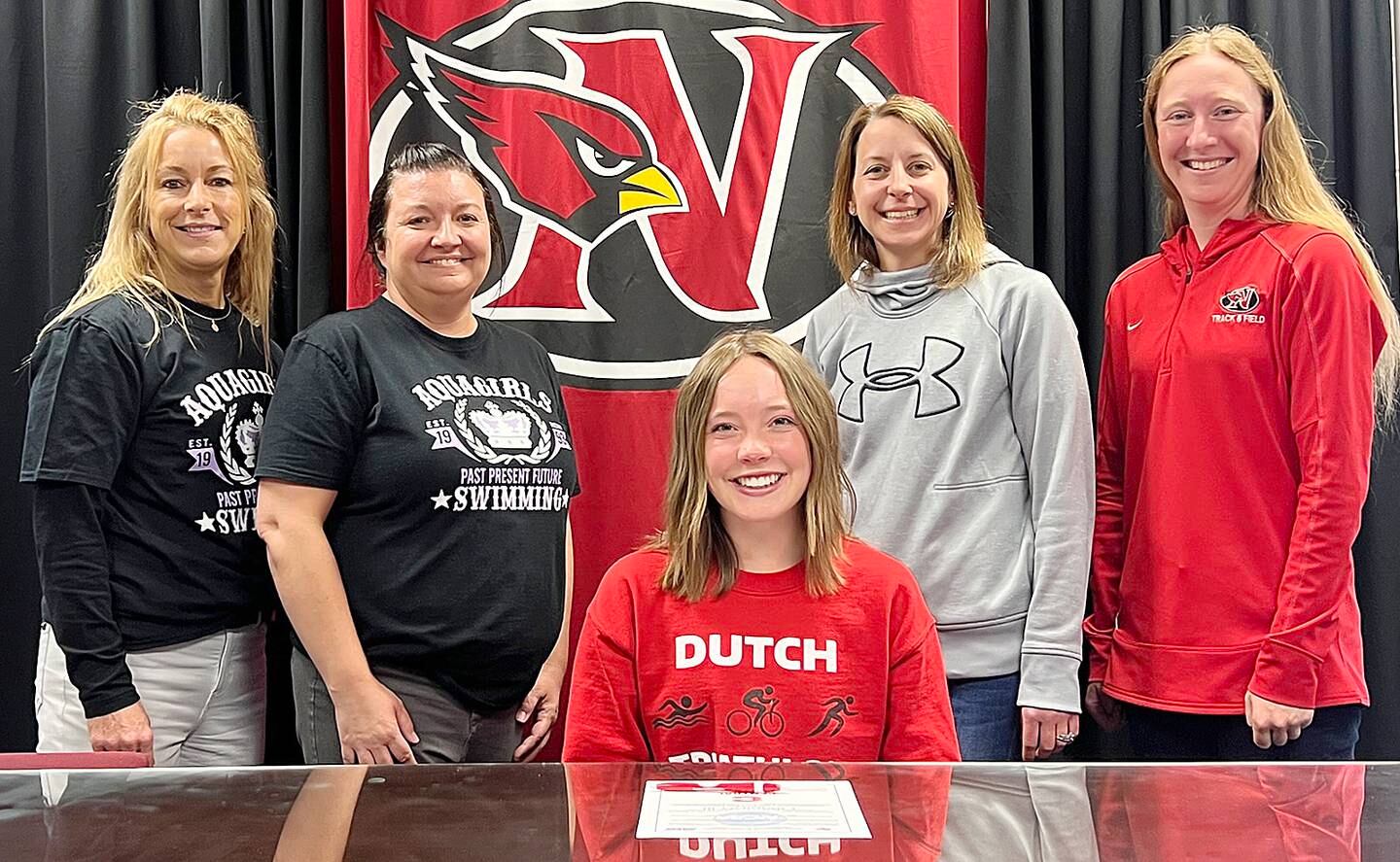 On the track and field team, Benson qualified for the state meet in the 4x800 relay last spring. Newton placed 16th on the blue oval.
She also was an alternate for NCMP's 200 medley relay team at the state swim meet this past fall.
The only thing left for Benson now is get more acquainted with the third part of the triathlon.
"I have never done a triathlon," Benson said. "I am pretty confident with the swimming and running, and I think I will figure the biking out with time.
"Most of the girls I have talked to come into the program with biking as their most inexperienced one. I will work on that this summer. They'll loan me a bike to use for now and they provide us with bikes once we get there."
Benson joins a triathlon squad at Central College which is coached by Jennie Hedrick-Rozenberg, who became the program's first head coach back in August of 2020.
Only 31 schools in the country and two in Iowa offer women's triathlon and Central transitions from a club sport to varsity status next year.
"Grace is gritty and determined. She's adaptable," Patterson said. "She swam in anything I asked her to swim in. She always finds the best in everything, which is what you need to be able to do in the triathlon.
"She's not only a great athlete, but a super hard worker. A person of integrity. She will elevate the level of the team just with her work ethic and leadership and as a role model."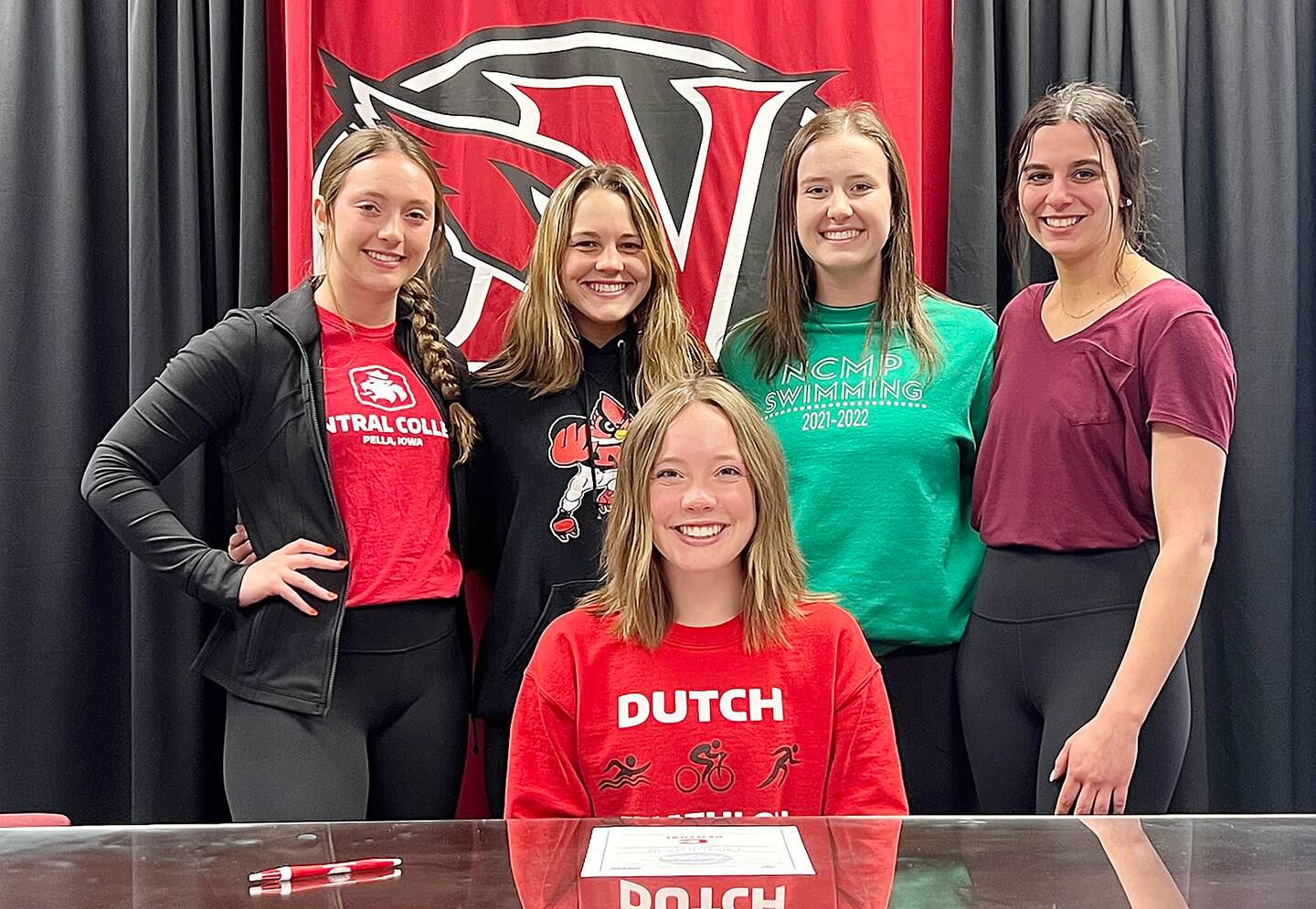 One of the current members of the Central College triathlon team is Lindsey Blommers, who was Benson's NCMP teammate a few years back. Blommers is a junior and one of nine members on the current roster which includes no seniors.
College triathlons include a 750-meter open water swim, a draft-legal 20K bike ride and a 5K run.
"Watching Lindsey do so well there has been cool to watch," Benson said. "I'm looking forward to getting to know all the girls on the team. They seem like a close-knit group. I can't wait to get involved in Central. It's a fun way to stay in shape, too.
"It was never on my radar to just try swimming or running, but I did consider softball. I think this is the best fit for me though."
Newton co-head girls track and field coach Rachelle Tipton said Benson is a hard worker who is goal oriented.
"She's good at recognizing what she needs to do better, too," Tipton said. "The biggest challenge will be piecing it all together and doing them all at the same time.
"Open-water swimming is different than swimming in a pool. That might be something she'll have to adjust to."
Benson plans to major in pre-law at Central College. She is unsure what she will do after that but knows that degree will present her with plenty of options.
"We'll see where it takes me," Benson said.