COLFAX — Four career-best scores helped Newton's boys golf team to a dominating victory at the Colfax-Mingo Tigerhawk Golf Invitational on Friday.
The Cardinals shot a season-best 309 and won the tournament by 42 shots over runner-up PCM.
The Mustangs shot a 351 followed by Pleasantville (354), Lynnville-Sully (387) and host Colfax-Mingo (435).
"I was excited about our score," Newton boys golf coach Pat Riley said. "That was the best team score we have posted this year. What I hope this accomplished is that it gave these guys the belief they can fire a low team score."
The Cardinals put all seven of its golfers in the top 20. Ethan Walker was the meet medalist after matching his career-best with a 1-under-par 71 at the par 72 Colfax Country Club.
Lincoln Ergenbright was the runner-up medalist. He carded a career-best 73 and Kinnick Pritchard matched his career-best with an 80 to finish third.
Braydon Chance shot a career-best 85 and finished fifth as the final counting score.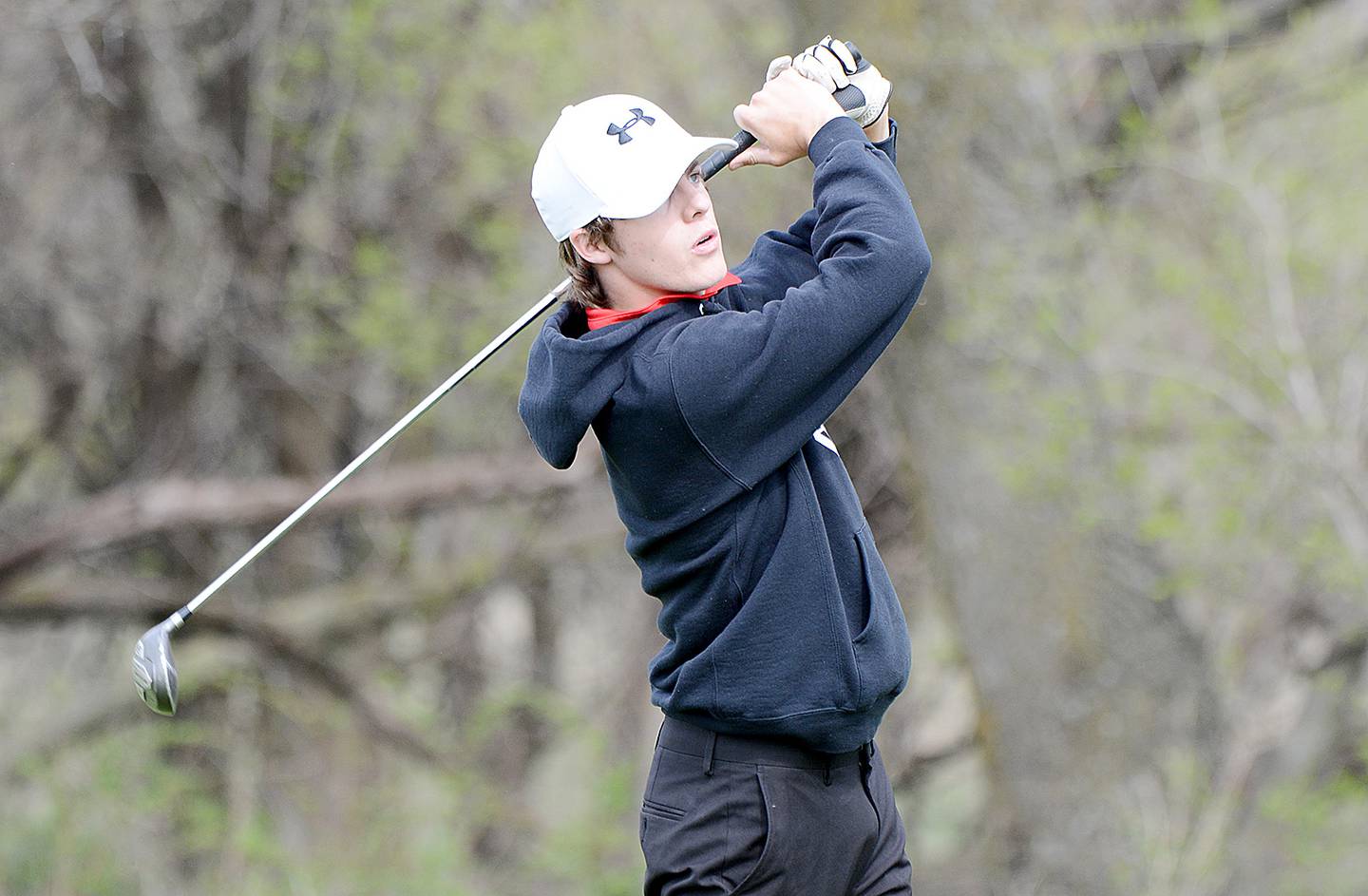 Brennan Amos (88) and Conner Brain (95) had non-counting scores. Amos was 10th overall.
"If we can replicate something remotely close to this at sectionals and districts, that will probably get us in the state tournament," Riley said. "Ethan and Lincoln were huge for us today. I know these two are both capable of going low like this.
"Kinnick is Mr. Consistent. He seems to post a score between 80-88 every time out. Braydon is starting to pull everything together. If he can post a score in the mid to low 80s, we could really make some noise next week. Time will tell."
PCM's 351 was three shots better than Pleasantville. The Mustangs had three golfers — Grant Van Veen, Jeffrey McDanel and Easton Van Veen — in the top 10.
Grant Van Veen finished seventh with an 83. McDanel was eighth with a career-best 86 and Easton Van Veen ended up ninth with career-best 87.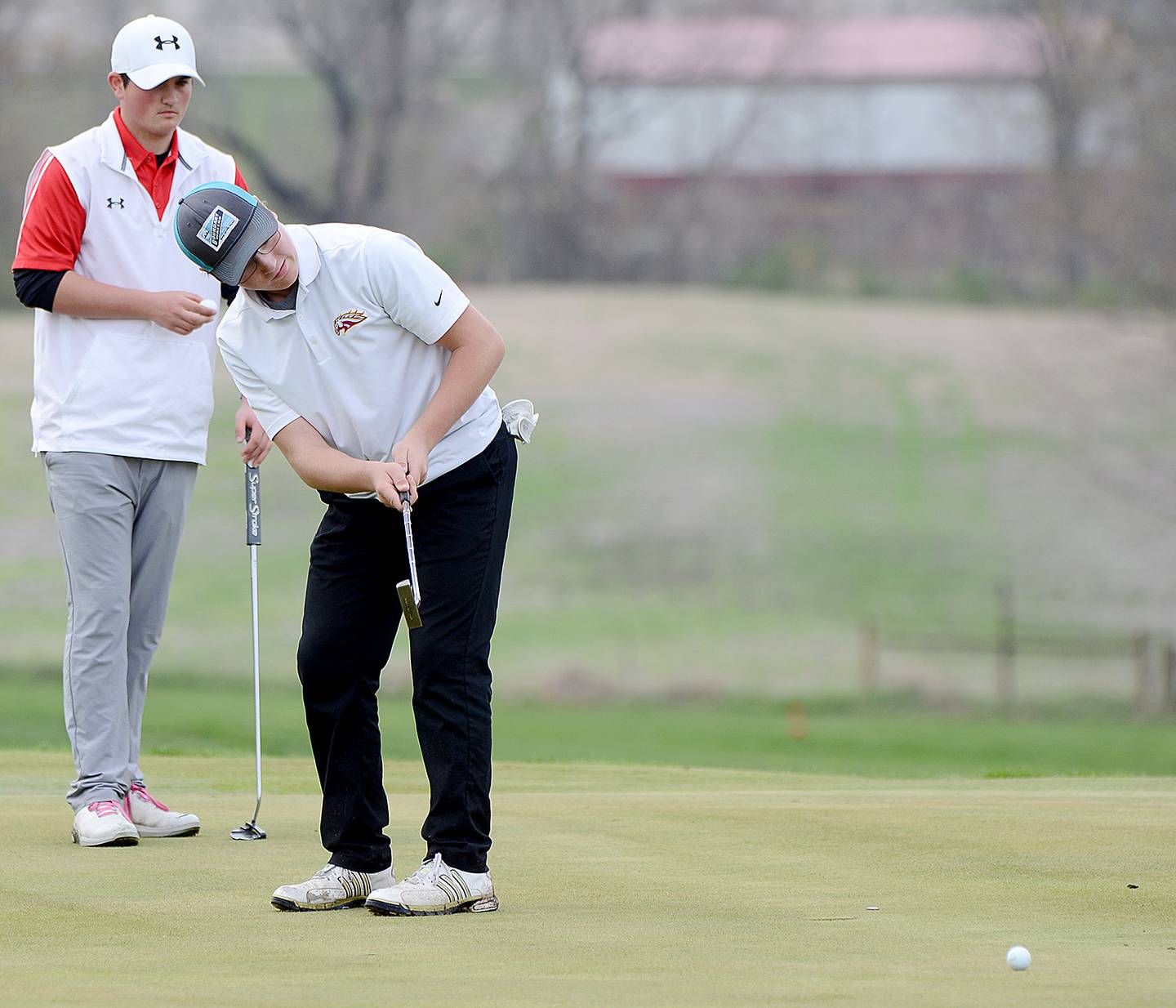 Tate Tangeman matched a career-best with a 92 and finished 14th.
Keaton Thomas was 15th with a non-counting 93 and Nick Farver shot a non-counting 99. Pete Keirnen (94) and Drake Roorda (99) played for the PCM JV.
Lynnville-Sully competed in its first 18-hole round of the season. Keegan DeWitt led the Hawks in 11th as he carded a 90.
Lucas Sieck shot a 95, Max Mintle turned in a 98 and Carson Maston had a 104 as the three other counting scores.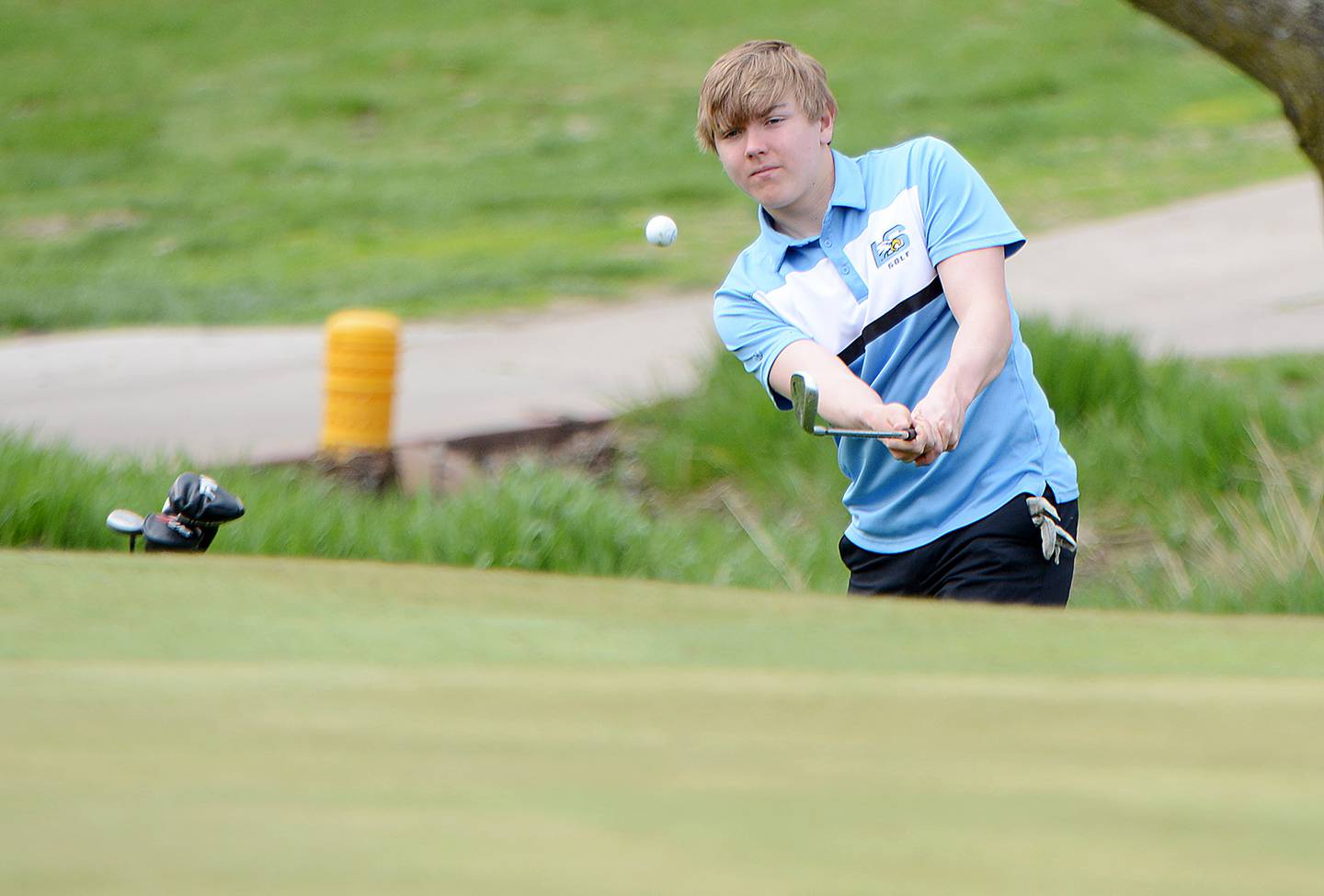 Carter Brand (119) and Deven Liekweg (120) had non-counting scores.
Host Colfax-Mingo got a career-best 95 from Cale Duffy. He finished 18th.
Shane Aikin (110), Kinser McDermott (110) and Owen Ament (career-best 120) had the other three counting scores for the Tigerhawks. It was McDermott's 18-hole debut.
Shane Hostetter (135) and Cavan Magnuson (146) had non-counting scores.