Blake Baumgartner did not drop a game during singles action at Aurora Heights Park on Thursday.
The Cardinals hosted Saydel and Ballard for a non-conference triangular and Baumgartner was 24-0 in games played at No. 1 singles.
Newton downed Saydel 9-0 but lost 8-1 to Ballard.
"Everyone was a little tired playing two matches the day after our conference tournament," Newton boys tennis coach Jared Gerber said. "But we fought through and played some good tennis."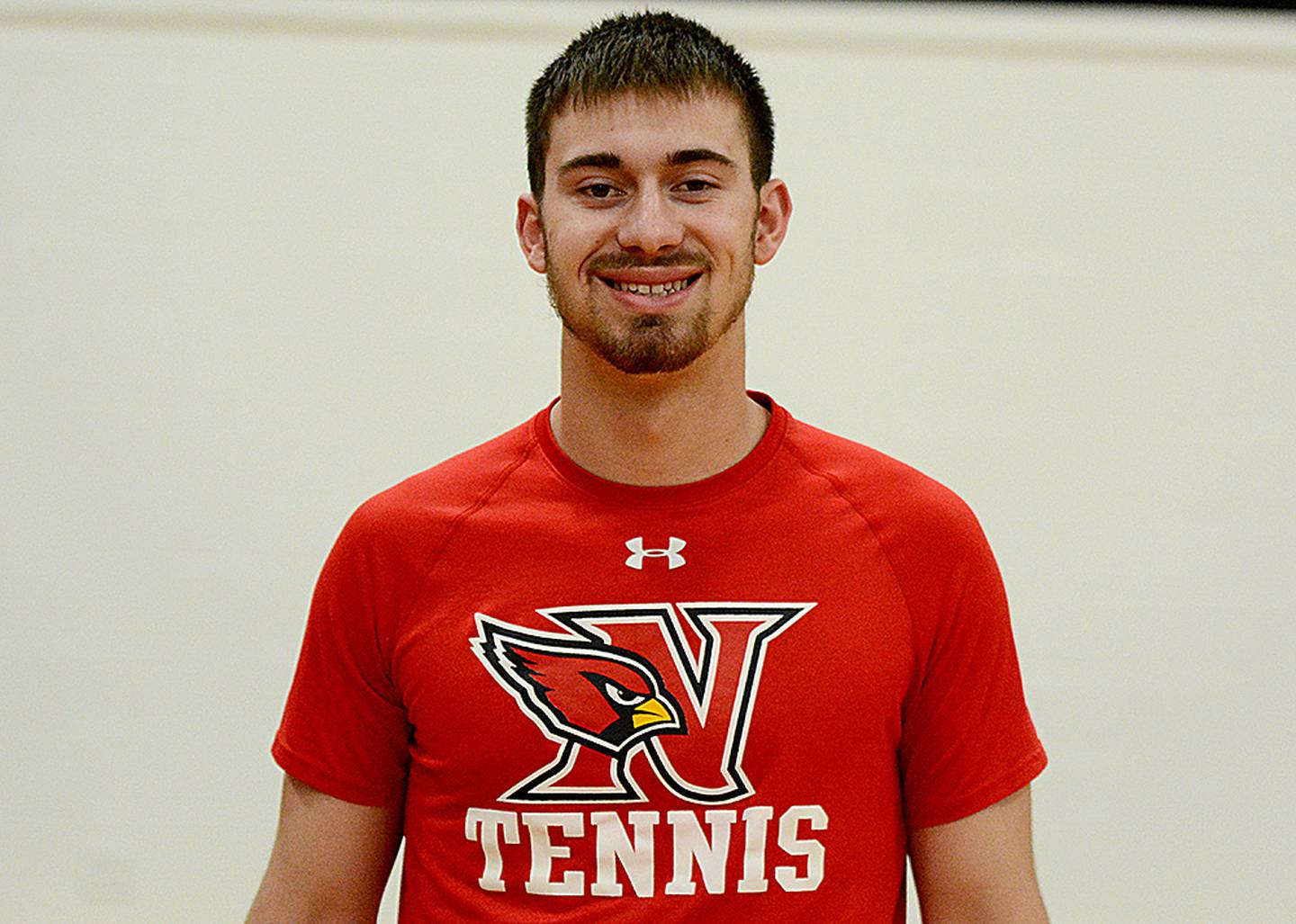 The Cardinals won all nine matches against Saydel in straight sets.
Baumgartner and Kael Swarts won their singles matches 6-0, 6-0 and Ethan Valtman won his match 6-1, 6-0. Jonny Valtman, Seth Adams and Evan Marshall also had easy wins.
In doubles action, Baumgartner and Swarts and the Valtman brothers won 6-0, 6-1 and Adams and Marshall teamed up to win 6-0, 6-2.
Baumgartner won his No. 1 singles match 6-0, 6-0 against Ballard, but the Bombers claimed wins in every other match.
There was one three-set match in the contest. Baumgartner and Jonny Valtman lost 6-3, 5-7, 6-10.
Swarts lost his singles match 6-3, 6-3 and Ethan Valtman lost 7-5, 6-3. Jonny Valtman dropped his second set 10-8 and Swarts and Marshall fell 7-5 in their second set in doubles.