OSKALOOSA — Jackson Mace-Maynard was part of four wins, Nate Maki and Keith Moko each registered a pair of top-three finishes and Newton's boys track and field team placed third at the Little Hawkeye Conference meet on Tuesday.
Mace-Maynard accounted for 32.5 of the Cardinals' 111 points. They were 14 points in front of Dallas Center-Grimes, which did not have the services of Drake Relays champion Aidan Ramsey.
Pella won the team championship with 177 points and Indianola scored 139 in second at the Lacey Sports Complex.
Newton (111), DCG (97) and Norwalk (84) completed the top five and Pella Christian (59), Oskaloosa (34) and Grinnell (32) rounded out the eight-team field.
Mace-Maynard's wins came in the 800-, 1,600- and 3,200-meter runs and the distance medley relay.
Moko won the high jump and took second in the long jump and Maki was second in the 100 and third in the 200. The Cardinals also registered five top-three finishes in relays.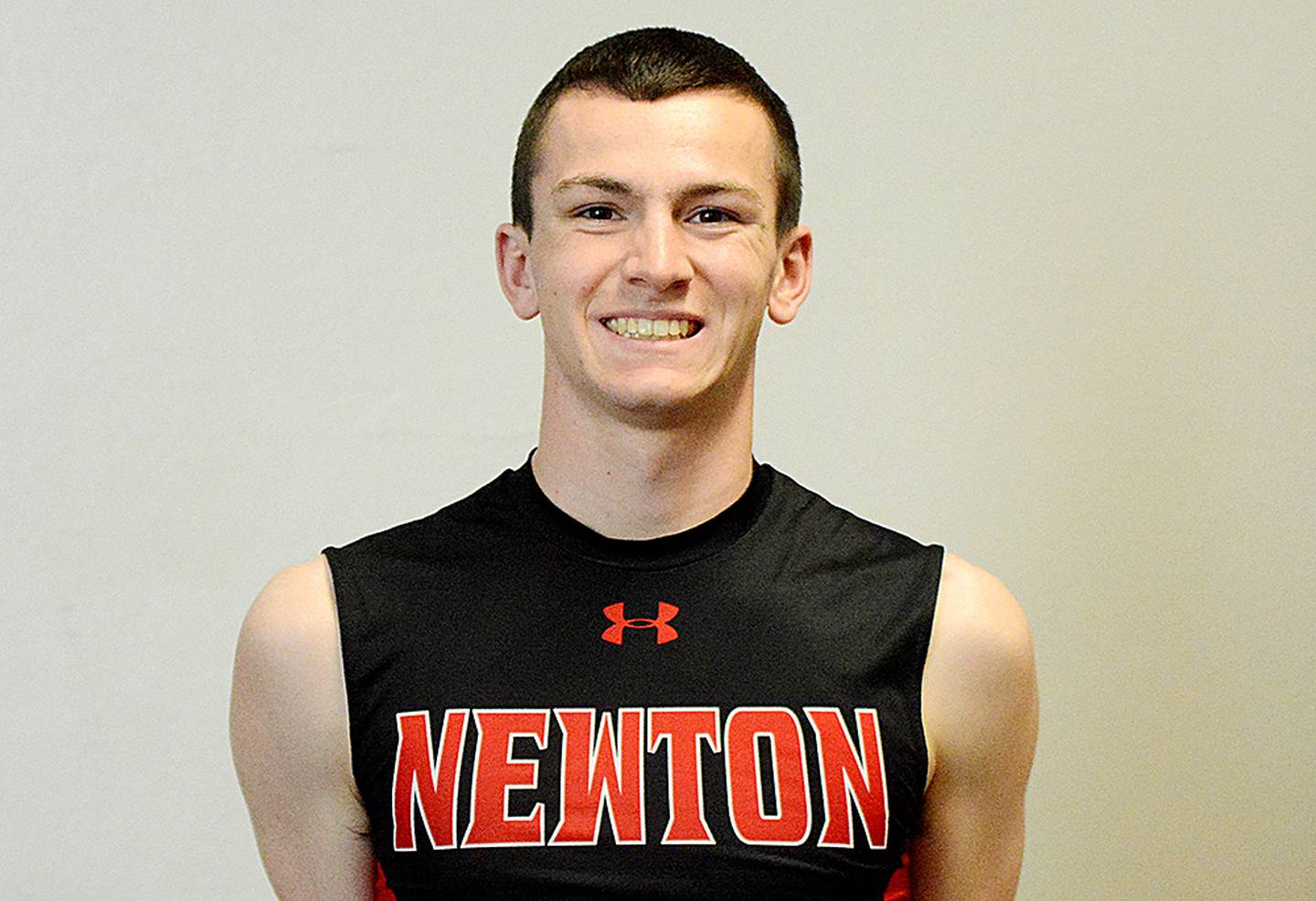 Mace-Maynard won the 800 in 2 minutes, 2.7 seconds, ran to a victory in the 1,600 in 4:30.94 and finished the 3,200 with a winning time of 9:55.31.
Moko's winning leap in the high jump was 6 feet, 0 inches. His silver-medal mark in the long jump was 20-2 1/4.
Maki ran 11.19 seconds to finish second in the 100 and completed the 200 in 23.06 and placed third.
The other top-six individual finish came from Treycen Garton in the 800. He was sixth and his time was clocked in 2:04.66.
The Cardinals' winning distance medley relay team included Colin Sharp, Curtis Payne, Cody Klein and Mace-Maynard. They finished in 3:43.20.
The 4x400 and 4x800 relay teams both were second. The 4x400 foursome included Klein, Garton, Jared Smith and Derek Beiner and they finished in a season-best 3:27.95, which ranks sixth in Class 3A. Pella won the race in 3:27.62.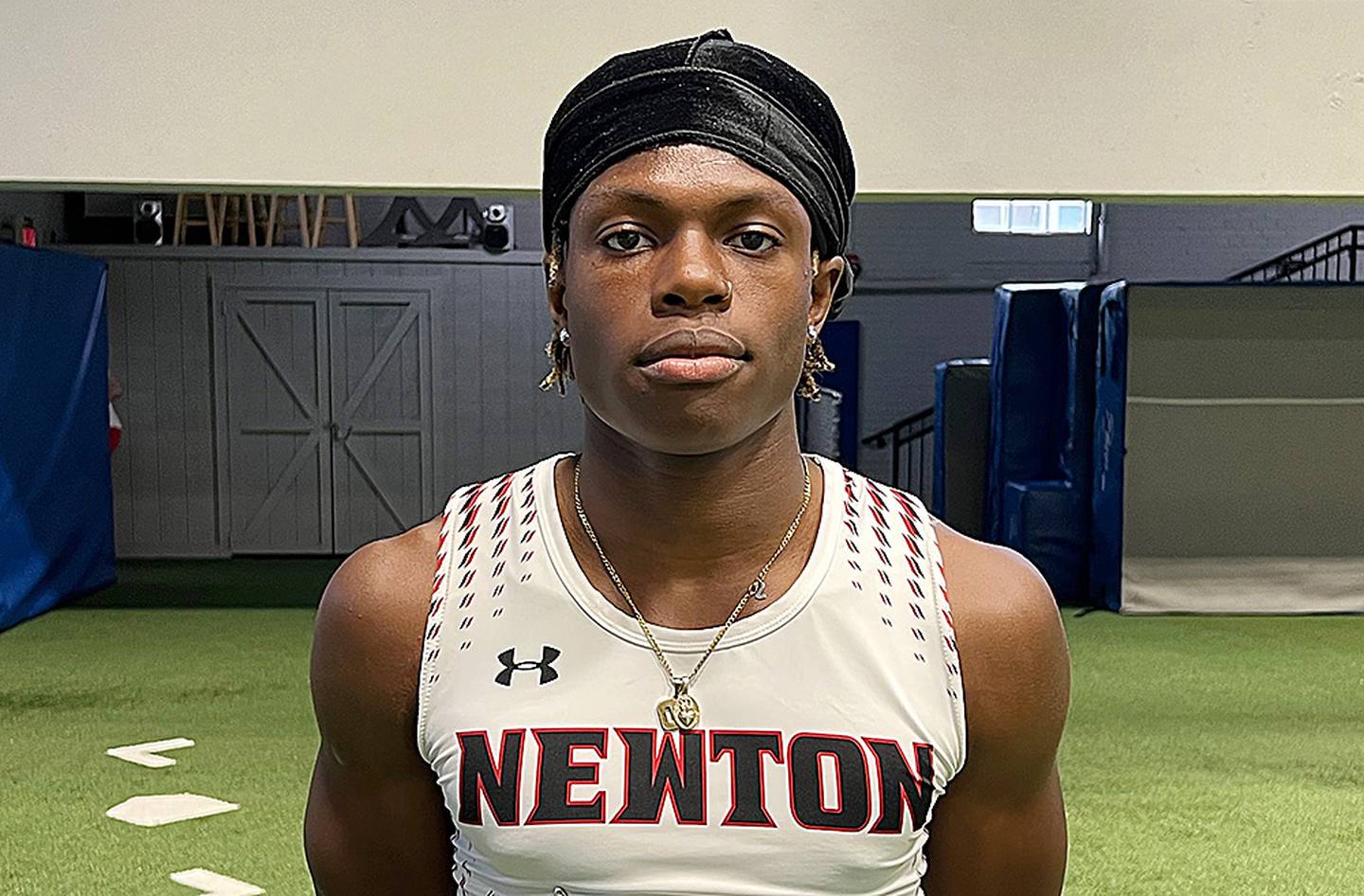 Klein, Smith, Beiner and Garton also teamed up to finish second in the 4x800 relay. They finished in 8:21.5 and Norwalk won the race in 8:20.22.
The 4x200 and shuttle hurdle relay teams were third.
The 4x200 relay team included Christian Ergenbright, Reilly Trease, Maki and Beiner and they finished in 1:33.95.
The bronze-medal shuttle hurdle relay team featured Brody Bauer, Payne, Cole Swank and Reese Hammons. That foursome finished in 1:05.65.
The sprint medley relay team was fourth, but the top four teams were separated by just 1.19 seconds. Newton finished in a season-best 1:38.85 with Trease, Ergenbright, Maki and Garton.