Audrey Rausch was frustrated with herself during the first half of the Cardinals' season-opening soccer match against Knoxville on Tuesday night.
The first five shots she put on goal were off target, but a late goal in the first half gave Rausch and the Cardinals momentum that carried into the second half.
Rausch put in four goals in all and Newton's girls soccer team cruised to a 6-0 home win over the Panthers at H.A. Lynn Stadium.
Newton head girls soccer coach Abby Lamont said the squad made a few adjustments and changes after losing to Carlisle 4-0 in the team's scrimmage last week.
Those adjustments clearly paid off for the Cardinals, who needed overtime to down Knoxville on the road last spring.
"Moving Riley Plowman up front was a big thing for us. She's quick and was able to give us a boost," Lamont said. "She got the second-chance goal early so having her speed, skill set and agility up front was huge for us in this game.".
Plowman started the scrimmage against Carlisle on defense. She made the switch to offense before the season opener and tallied the Cardinals' first goal of the season.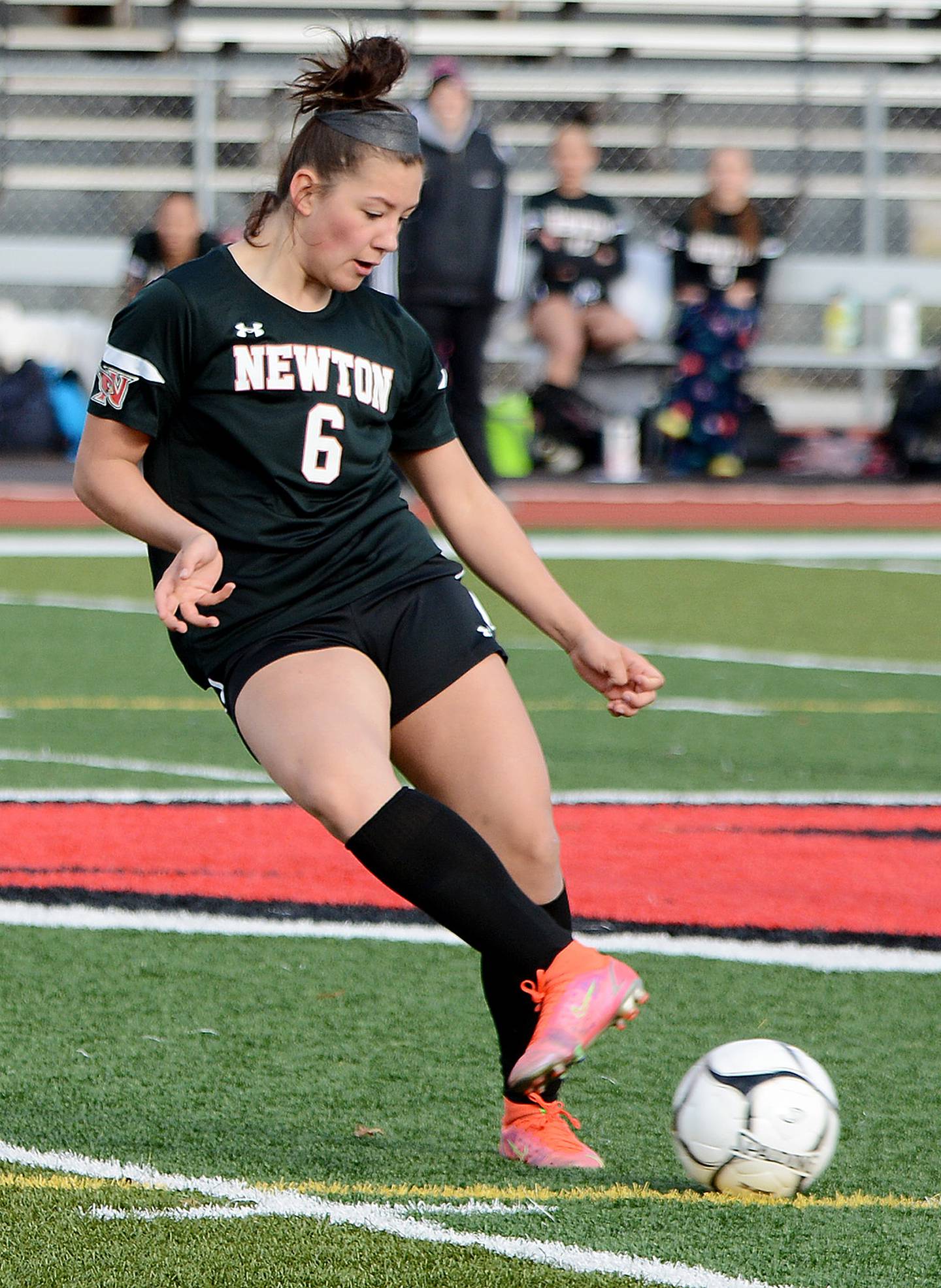 She found the ball after a shot by Rausch was saved but not handled by the Knoxville goalkeeper.
Plowman's first career varsity goal came in the 5th minute and end up being the game-winner.
"Riley now gives us three, four, five girls who can shoot, who are fast and agile and can score up there," Lamont said. "That's a big deal. It fills the gap."
Plowman is one of three freshmen in the starting lineup for Newton. The other two are defensive starters next to four-year senior starter Madison Altemeier.
Altemeier likes the way freshmen Alex Garvis and Delaney Woollums played in their varsity debuts.
That trio helped the Cardinals lock up their first shutout of the season.
"The freshmen have been great. They are playing well and have really stepped up to be the varsity players we need them to be," Altemeier said. "They talk a lot and communicate well.
"I think we figured out faster this year where everyone is going to be and go with the ball."
Newton led 2-0 at halftime. Rausch's first goal of the game came with 2 seconds on the clock. She got the ball in the open field with 8 seconds to go and placed the ball in the back of the net to start what turned out to be one of the best goal-scoring matches of her career.
"I was frustrated with myself because I couldn't make anything. I was kicking it over the goal or kicking it right at the goalie," Rausch said. "I was happy I was able to score some goals eventually."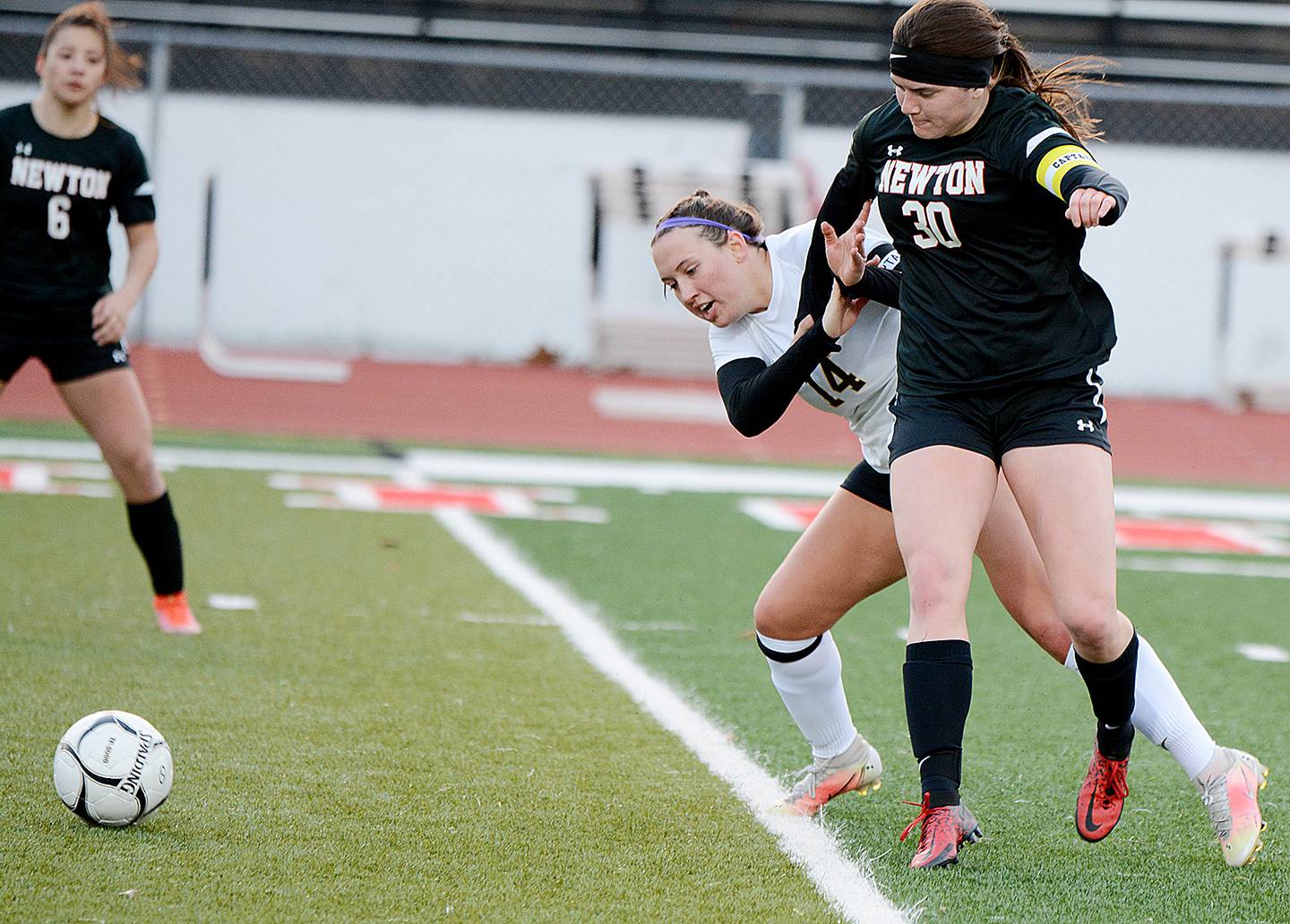 The Cardinals (1-0) wasted little time in the second half cracking the scoreboard again.
Rausch, who registered the game-winning goal in overtime against Knoxville last season, scored her second goal off an assist from Brynn Cazett in the 42nd minute.
With 17:14 to play in the match, Rausch scored again. This time, she was in the right spot at the right time after Cazett's shot on goal with her left foot hit the post and got the goalie out of position. Rausch scored off the deflection.
Four minutes later, Rausch tallied her fourth goal after receiving the ball in the open field following a pass by Alex Riney.
After missing her first five shots on goal, Rausch connected for goals on four of her final five shots.
"She just needed to find that sweet spot. Sometimes you just need to locate where you can attack the goalie — do you need to shoot it low, do you need to shoot it high or do you need to shoot it upper 90 or lower 90?" Lamont said.
The final goal of the match came off the leg of Cazett with 1:48 to play.
Rausch added an assist to go with her four goals. Cazett and Plowman registered one goal and one assist apiece. Riney also had an assist.
Altemeier's defense allowed two shots on goal. Both of those were saved by senior goalie Rori Nehring.
Two other Cardinals who factored into the shutout were Morgan Peterson and Emma Lopez-Garcia, who shifted in and out from the back line to midfield throughout the game.
"We have a lot of interchangeable parts," Lamont said. "They switch back and forth to give each other breaks. We run four midfielders so we are spreading the field. That's what we want to do this year. We want to run teams all year long. We want to push the pace and try to tire them out.
"They switch on their own. I trust them. They are experienced, savvy and can make that call."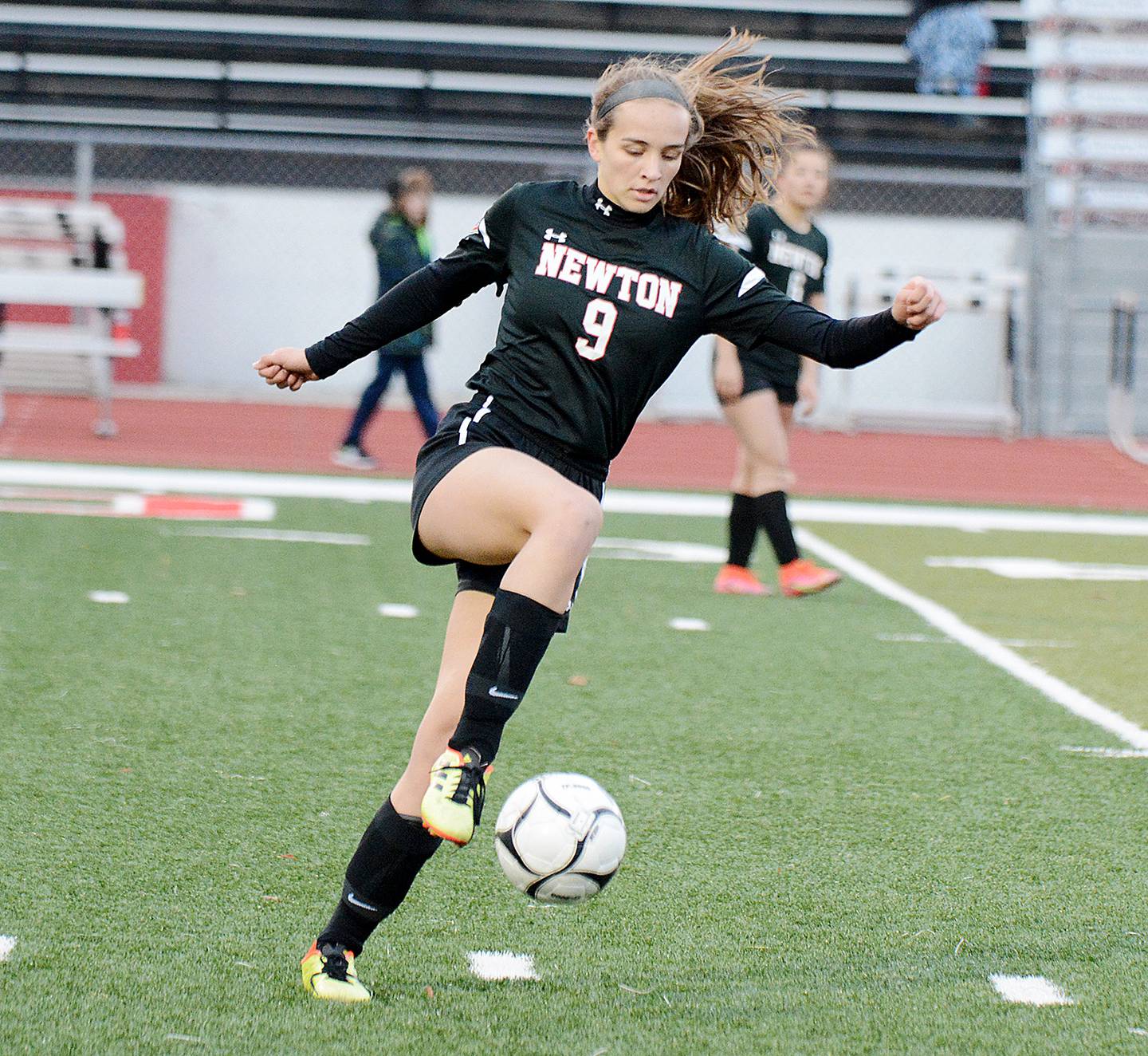 Altemeier is learning to play with a few new pieces on the back line. Having Nehring back at goalie helps and she's been playing with Peterson and Lopez-Garcia for a few years now.
"They are both in the defensive area so it's not as confusing at it looks," Altemeier said about the in-game defensive switches. "I think it was a good first game. Things went pretty well. We connected well. There are some new players this year, and I think we worked well together despite not playing with each other for very long."
There's not much to complain about in a 6-0 win, but both Rausch and Lamont agreed on one thing — the Cardinals need to pass it more and dribble it less.
"You are less tired if you do that," Lamont said. "We need to find that space and trust our teammates. We'll get that figured out. This is the first one out of the gate."
Notes: The Cardinals took 24 shots and 19 shots on goal. … Both teams attempted one corner kick and there were only three fouls called in the match. … Rausch scored 22 goals last year. Her career-high for goals in a game is five, set last season against Boone on May 21. She's now scored four goals in a game twice.