GRINNELL — Newton's girls track and field team capped its indoor season at the Little Hawkeye Conference indoor meet on Thursday, and the Cardinals brought home three wins and a new conference meet record.
Addy Terpstra claimed an individual win and anchored the shuttle hurdle relay team to a victory and Alyssa Shannon used her traditional strong kick to win the 1,500-meter run to lead the Cardinals at Grinnell College.
Newton posted seven top-six performances. The Cardinals registered three wins and were top five in three other events. Newton also did not have the services of its top shot put thrower as Kealey Manning was out due to illness.
Terpstra's win came in the 60 hurdles. She won the race in a new LHC indoor record time of 9.52 seconds.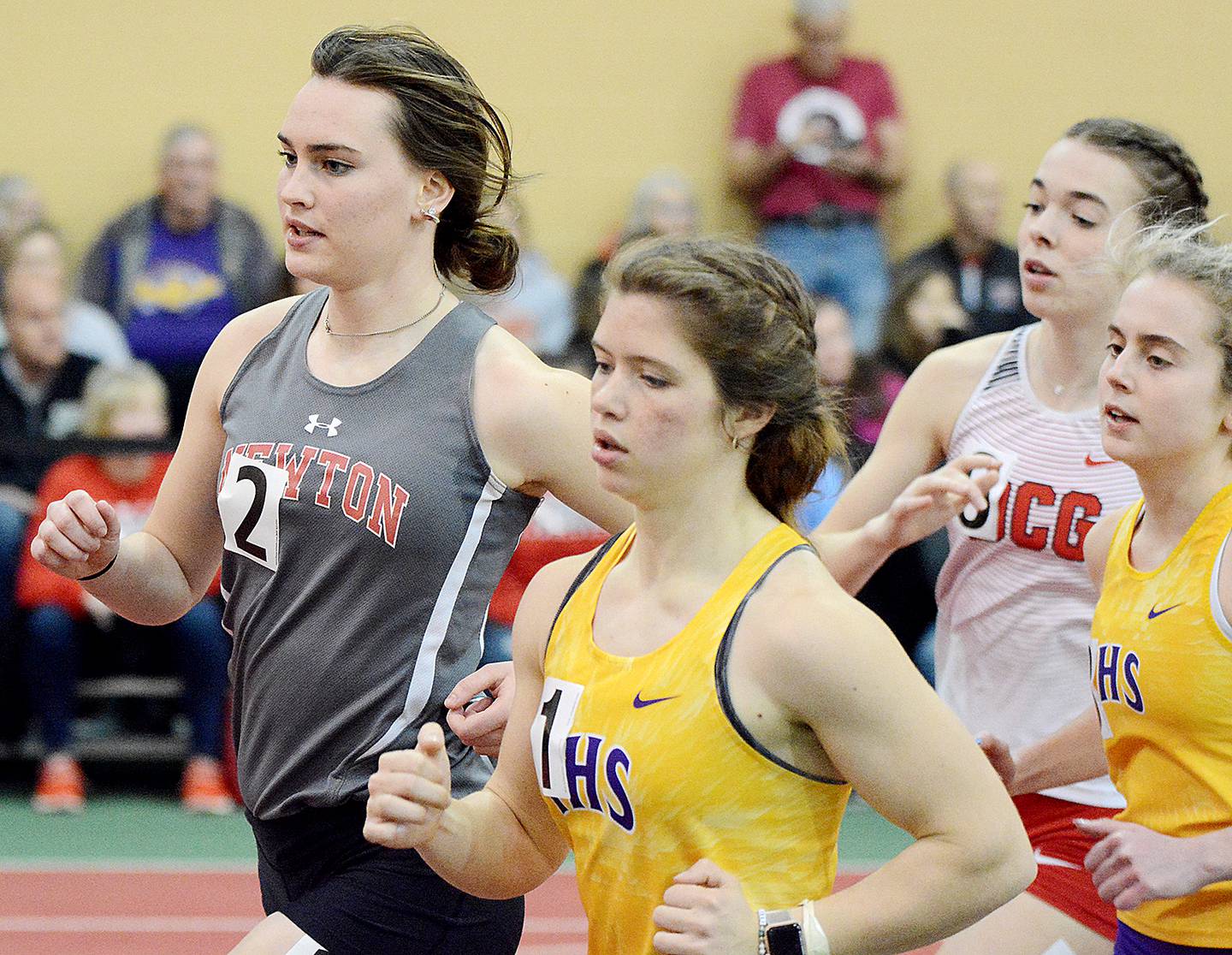 The shuttle hurdle relay team featured Alyssa Beerends, Emma Rogers, Chloe Rorabaugh and Terpstra and that foursome won the race in 41.41.
Shannon's win in the 1,500 was clocked in 5 minutes, 14.34 seconds. Briana Shannon was sixth in the 400 with a time of 1:09.34.
Alyssa Shannon won her opening leg of the 4x800 relay and the Cardinal foursome of Shannon, Hadley Kruse, Grace Benson and Kate Muckler finished fourth in 10:42.97.
The Cardinals were top five in two field events. Rogers tied for fourth in the long jump with a leap of 15 feet, 4 inches and Alex Riney tied for fifth in the high jump with a top mark of 4-6.
The Newton girls open the outdoor season at 4:30 p.m. on March 31 in Boone.