GRINNELL — Ten conference records went down at the Little Hawkeye Conference indoor meet. And four of them were set by Newton's boys track and field squad.
The Cardinals are preparing for what could be the biggest season in school history and many of the athletes who will be key factors in the end result were impressive at Grinnell College on Thursday.
Without top athlete Jackson Mace-Maynard, the Cardinals still registered 12 top-five finishes. Nate Maki led the way with two individual wins and a pair of new LHC indoor records.
The foursome of Treycen Garton, Derek Beiner, Cody Klein and Jared Smith also were part of two relay wins and two new LHC indoor records.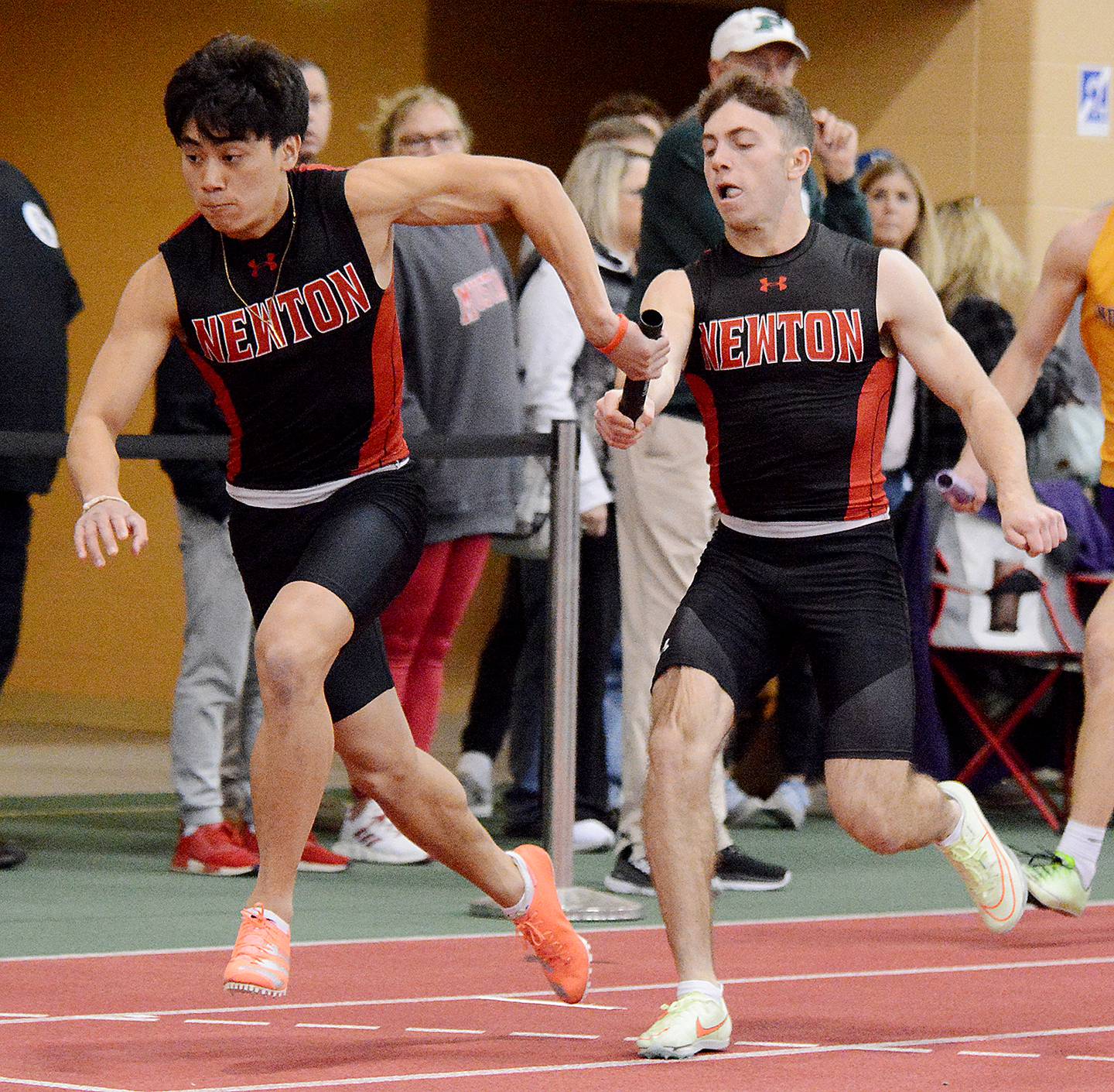 Maki won the 60- and 200-meter dashes and set conference indoor records in both. He finished those races in 7.08 seconds and 23.01 seconds, respectively.
Klein, Smith, Beiner and Garton opened their meet with a win and new LHC indoor record in the distance medley. They were clocked in 3 minutes, 45.59 seconds.
The same quartet, with a different order, won the 4x400, too. Klein, Garton, Smith and Beiner set a new LHC indoor record in that race with a time of 3:35.75.
The other two Cardinal wins came from Klein and Keith Moko in individual events.
Klein won the 400 in 54.1 and Smith took fifth with a time of 56.45.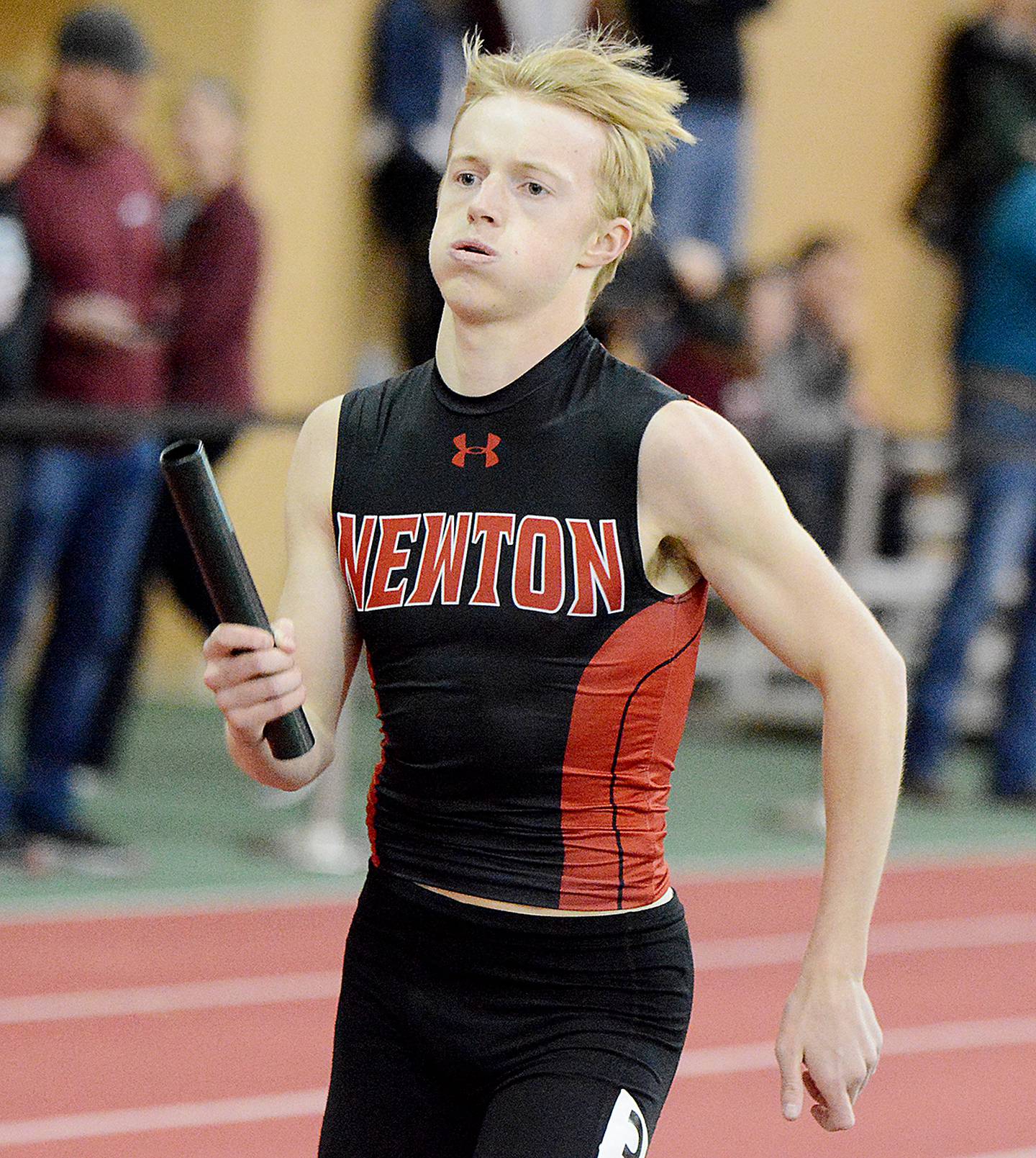 Moko competed in long jump for the first time and won the event with a leap of 20 feet, 8 inches. He also tied for second in the high jump with a mark of 5-10.
The next best finish came in the shuttle hurdle relay as the foursome of Reese Hammons, Reilly Trease, Christian Ergenbright and Cade Bauer placed third in 41.43.
Two of the returners from last year's state qualifying shuttle hurdle relay team — Brody Bauer and Curtis Payne — were not available on Thursday.
Garton (2:07.42) and Beiner (24.29) placed fourth in the 800 and 200, respectively. Dallas King gave the Cardinals another top-five finish as he was fourth in the shot put with a toss of 43-3 3/4.
The Cardinals open their outdoor season at 4:30 p.m. on April 4 in Boone.