MARENGO — Colfax-Mingo's girls basketball team recovered from a slow start to get back into the game by halftime but a big second half by Iowa Valley propelled the Tigers to a 46-32 home win during South Iowa Cedar League play on Tuesday night.
The Tigerhawks shot just 16.7 percent from the floor and were out-rebounded 44-35.
Iowa Valley led 12-4 after one quarter but C-M rallied to get it to within 17-15 at halftime. The Tigers (9-2 overall, 6-2 in the SICL) outscored Colfax-Mingo 29-17 in the second half.
Abi Rawlins led the Tigerhawks (4-8, 3-6) with 14 points and six rebounds.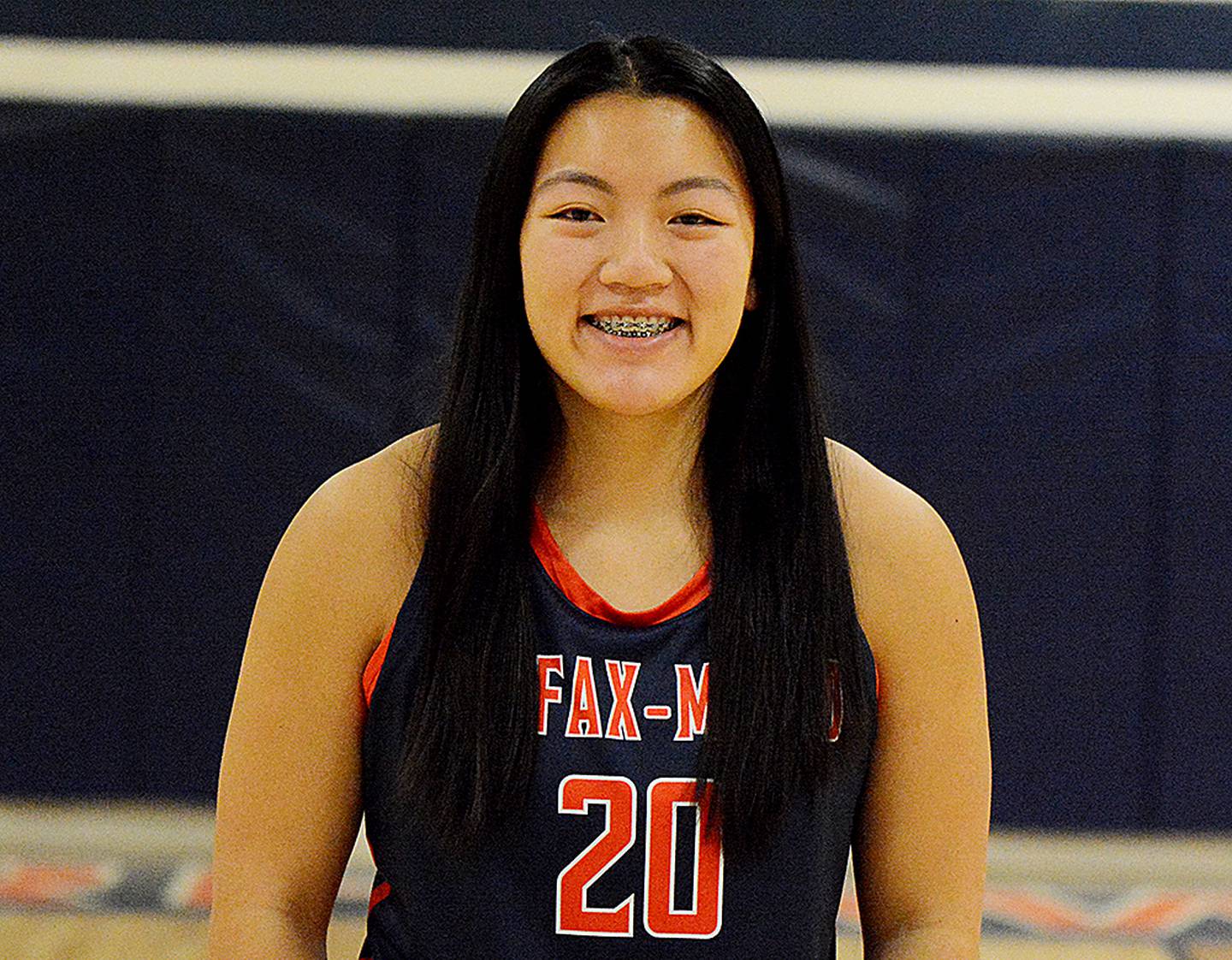 Caylee Cunningham had six points, six rebounds and three steals, Kyra Lester grabbed 13 boards and dished out two assists and Madison Riddle chipped in six points and three rebounds. Carley Underwood added five points and four boards.
Colfax-Mingo shot less than 20 percent from the floor despite making 6-of-18 from the 3-point line. The Tigerhawks were 6-of-12 from the free-throw line.
Iowa Valley shot 36 percent from the floor but was 0-of-9 from 3-point range. It also hit 10-of-18 from the line.
Kennady Rathjen (17 points), Lolo Frimmi (10 points) and Lydia Kriegel (11 points, nine rebounds) all came off the bench to lead the Tigers.
BOYS
Iowa Valley 68, Colfax-Mingo 31
Brody Ward and Peyton Loffer combined to score 42 points, Iowa Valley made half of its shots from the floor and a big first quarter sent the Tigers to a 68-31 SICL home win over Colfax-Mingo on Tuesday.
Colfax-Mingo trailed 27-8 after one and Iowa Valley outscored the Tigerhawks 36-15 in the middle two quarters.
The Tigerhawks (2-9, 1-8) shot 22.4 percent from the floor, hit 3-of-19 from 3-point range and made 6-of-8 from the line. C-M turned the ball over 23 times.
Cole Bracewell led C-M with 16 points, two rebounds and two steals and Joe Earles added four points and eight rebounds.
Trey Hockemeier grabbed four rebounds, Brandon Kite and Conner Wood each had three boards, Cael Bracewell scored three points and Elias Hostetter swiped three steals. Colton Lind also grabbed a pair of boards.
Loffer led Iowa Valley (7-2, 7-1) with a game-high 22 points and added six rebounds and six steals. Ward registered 20 points, six rebounds and five steals.
The Tigers shot 50 percent from the floor despite making 3-of-15 from the 3-point line. They were 9-of-12 from the line.