DES MOINES — The Iowa Star Conference South Division championship is something Baxter's boys basketball team has never won.
This season, that might all change, and the Bolts took another step toward the title with a dominant win over Colo-NESCO at Wells Fargo Arena on Tuesday night.
Baxter led by eight at halftime and then blitzed the Royals in the third quarter before cruising to a 59-35 victory.
The win improves the Bolts to 7-0 in conference play. They are now 10-3 overall.
The Bolts led 15-9 after one and outscored the Royals 17-3 in the third to pull away for good.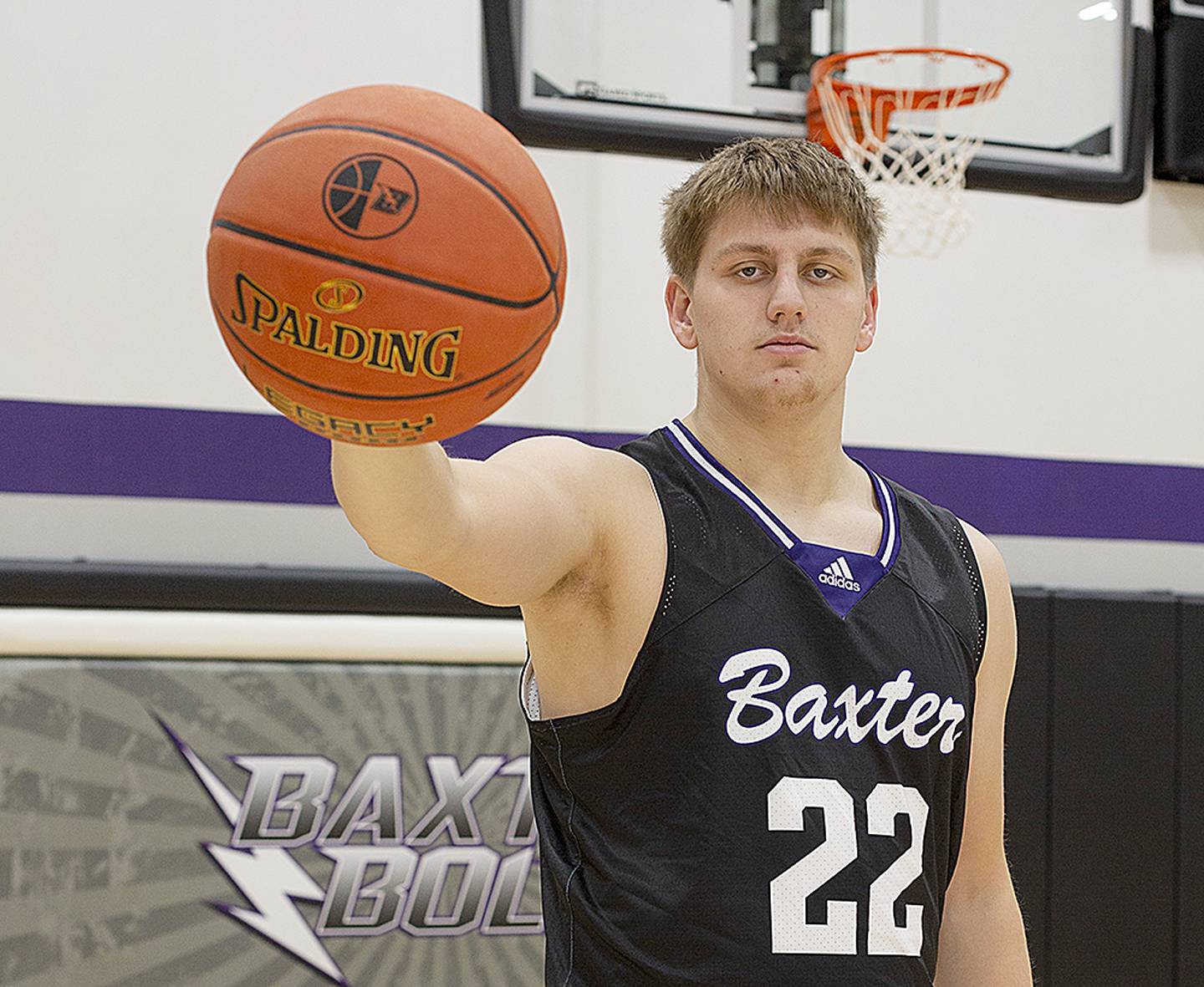 Carson Scroggins led three players in double-figures with 17 points and he added seven rebounds and two steals.
Treyton Travis registered 11 points, three rebounds, two assists, five steals and two blocks and Rory Heer collected 11 points and swiped two steals.
Nate McMinamen chipped in nine points and eight rebounds, Cody Damman finished with six points, six assists and two steals and Cael Shepley collected three points and two steals.
The Bolts shot 55 percent from the floor, 5-of-9 from 3-point range and 0-of-2 from the free-throw line.
Andrew Tschantz led the Royals (8-3 overall, 5-2 in the conference) with 15 points and seven boards. The Royals shot 32 percent from the floor, 1-of-11 from 3-point range and 4-of-5 from the line. They turned the ball over 20 times.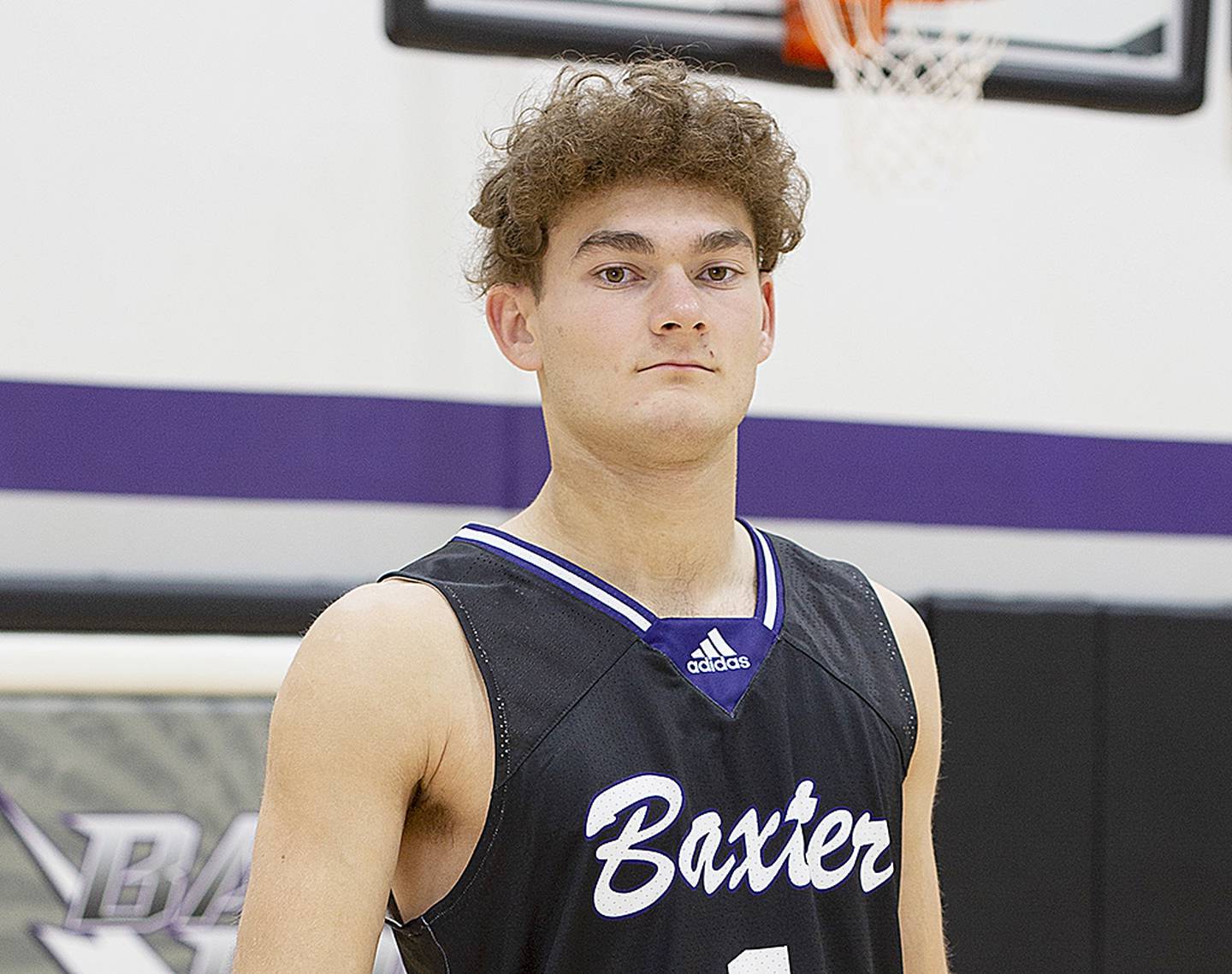 Baxter 76, Saydel 52
BAXTER — A fast start and a strong finish was enough for Baxter against Saydel on Monday night.
The Bolts jumped out to an early lead and pulled away with a huge fourth quarter during a 76-52 non-conference home win over the Class 3A Eagles.
Baxter, which shot 49 percent from the floor, led 17-8 after the first quarter and dominated the fourth 23-6. The Eagles won the two middle quarters 38-36.
Scroggins and McMinamen each scored 18 points to lead the Bolts. Scroggins added five rebounds, two assists and three blocks and McMinamen grabbed four rebounds.
Travis tallied 11 points, seven rebounds and four assists and Heer registered 11 points and six boards.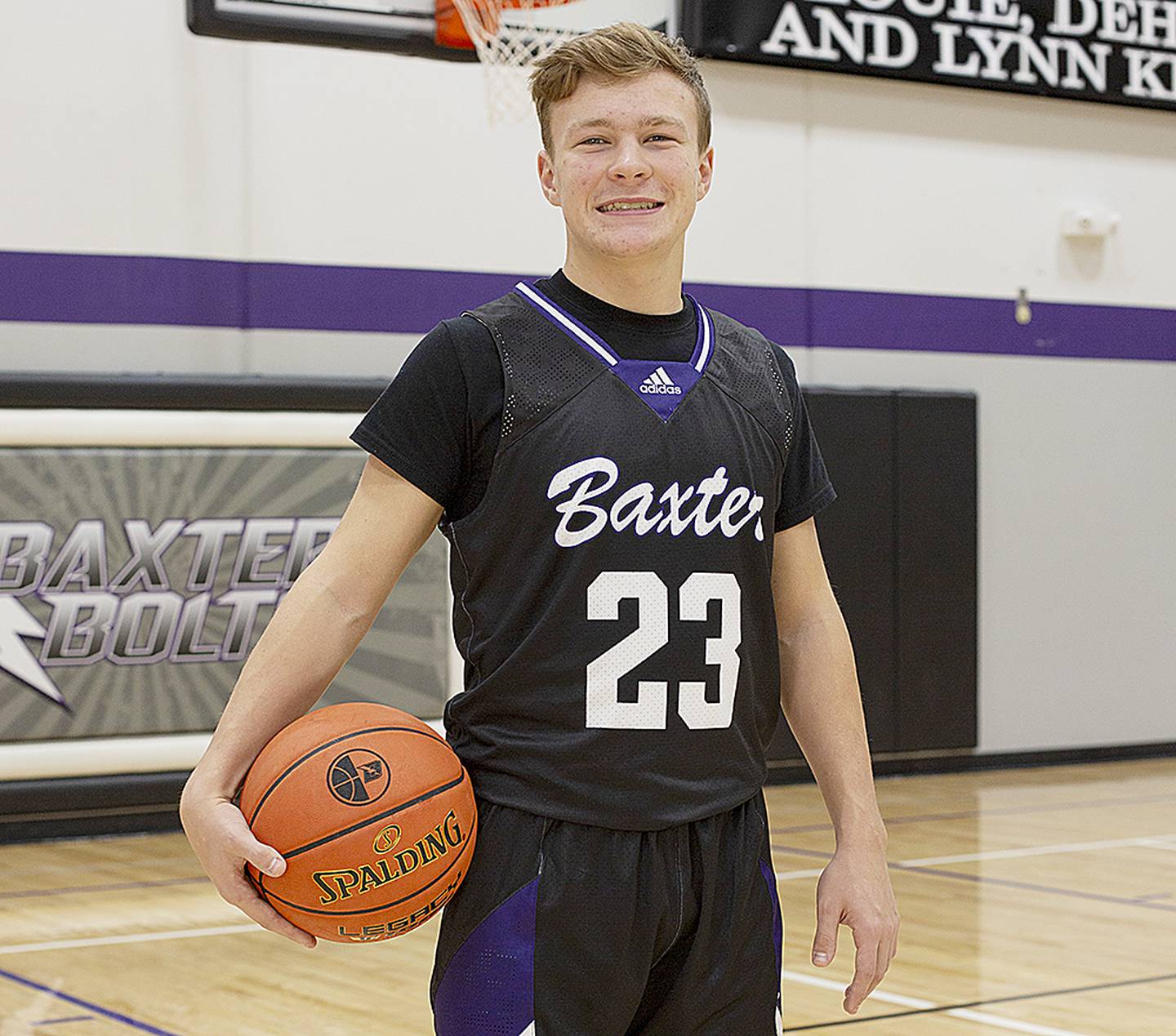 Damman scored four points, grabbed four boards and dished out four assists and Shepley added three points, four rebounds and two assists.
Trice Clapper scored seven points and grabbed three boards and Ben Richardson scored four points.
The Bolts were 6-of-22 from 3-point range and made 10-of-15 from the line.
Saydel (3-7) was led by Shyne Lo's 20 points. Judd Roberts added nine points and 11 rebounds. The Eagles shot 27 percent from the floor, hit 9-of-27 from 3-point range and connected on 9-of-17 from the foul line.