Lincoln Ergenbright started out as just another golfer on a varsity team as a freshman.
Three years later, and months away from his final high school season, Ergenbright has turned himself into a collegiate golfer.
The Cardinal senior made a decision recently on his future and he will take his talents to Central Methodist University when he's done at Newton High School.
"I think CMU offers Lincoln a hometown feel away from home. It's a private college and has around 3,500 students," Newton boys golf coach Pat Riley said. "He will have the opportunity to play golf almost year round. He will get a quality education and it's only a few hours drive away from home."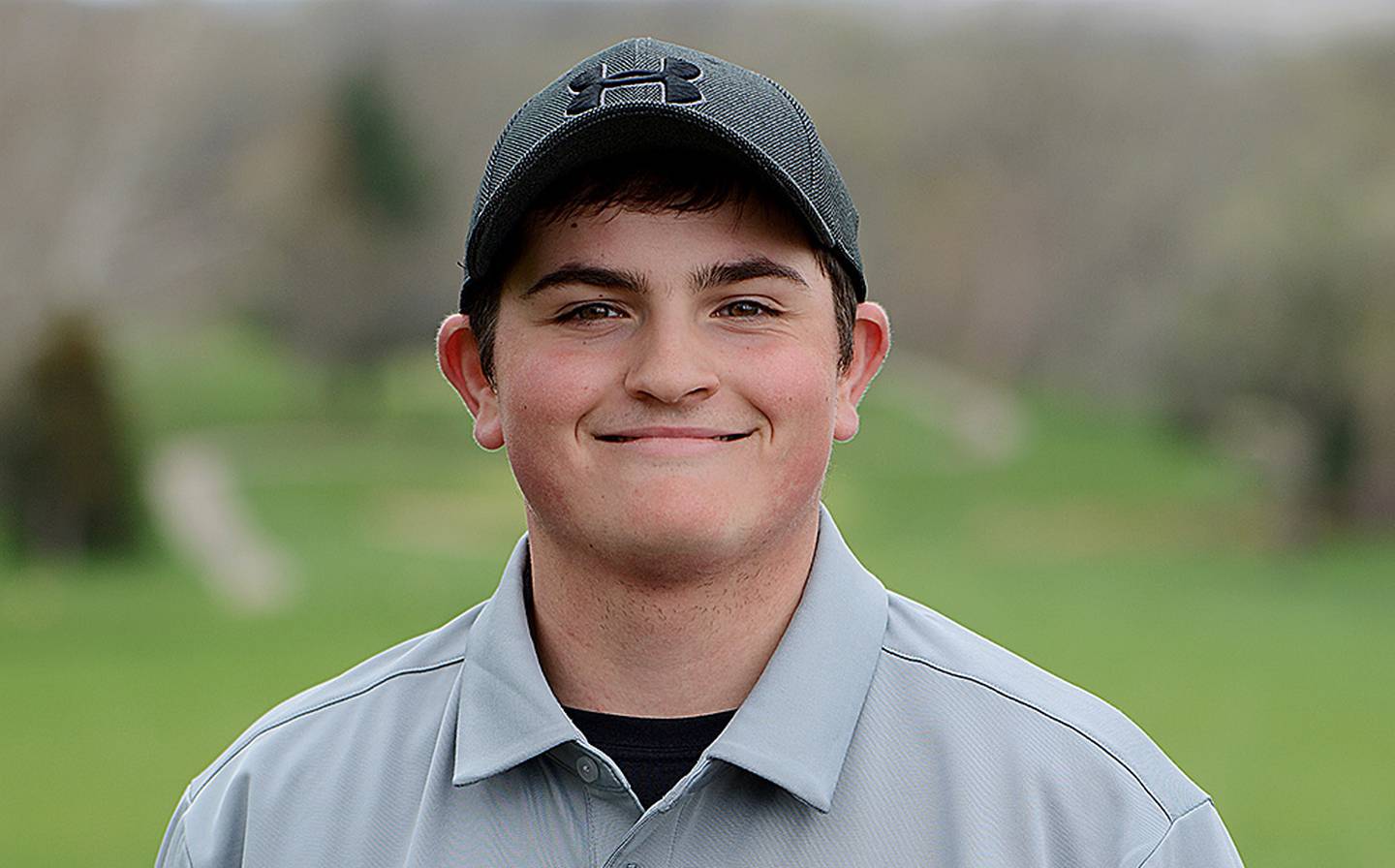 Central Methodist University is at the Division I level of the National Association of Intercollegiate Athletics (NAIA) and the Eagles play in the Heart of America Athletic Conference with schools such as Grand View University and William Penn University.
Central Methodist University is located in Fayette, Missouri, and the golf team is coached by Stephen Main.
Ergenbright said Central Methodist University became his final choice in part because of the facilities involving his field of study. The other two schools in his final three were the University of Mount Union and Wisconsin Lutheran College.
"The students and teachers were really nice and wanted us to be there and they had really nice facilities in my department of school I want to go into," Ergenbright said.
CMU's 2021-22 roster includes three seniors. Ergenbright said there's a chance he could make the back end of the Eagles' varsity squad as a freshman.
"I could step in and play the No. 5 spot on the varsity team, but if not, I will make the second team, which they take to all of the meets, too," Ergenbright said.
Ergenbright improved dramatically from his freshman to junior season.
He had a nine-hole average of 58.5 and an 18-hole average of 90.57 as a freshman. His nine-hole low was a 44 and he shot a season-low 84 for 18 holes that season.
As a junior, Ergenbright improved the nine-hole average to 42 and had an 18-hole average of 85.33. His best nine-hole round last spring was a 41 and he shot a career-best 80 for 18 holes. There was no spring season his sophomore year.
"I am working really hard on getting my short game tighter and putting more consistently," Ergenbright said.
Seeing any of his golfers move on to the collegiate level is satisfying for Riley. Ergenbright's hard work has certainly paid off.
"He has worked tremendously hard over the last four years to turn himself into a quality golfer," Riley said. "He will need to continue doing what he is doing to prepare for college. He has Saturday morning lessons and works with John Shawver individually once a week.
"His approach to technique is spot on and his work ethic is sound. He just needs to go out next spring and apply his skills to the course."