Newton's boys basketball team came into its Little Hawkeye Conference matchup with Pella Christian averaging 9.13 turnovers per contest.
But after a strong first quarter, the Cardinals had trouble with the Eagles' length and a season-high 17 turnovers played a big factor in the team's 54-41 home loss.
The loss came following a road win over Norwalk on Tuesday and spoiled a strong first quarter in which the Cardinals led the Eagles 19-7.
"We came out really well. We have to remember what we did to build that first-quarter lead and how we won at Norwalk," Newton boys basketball coach Jason Carter said. "We can't take breaks and go through the motions. In this conference, these teams will eat you up if you do that."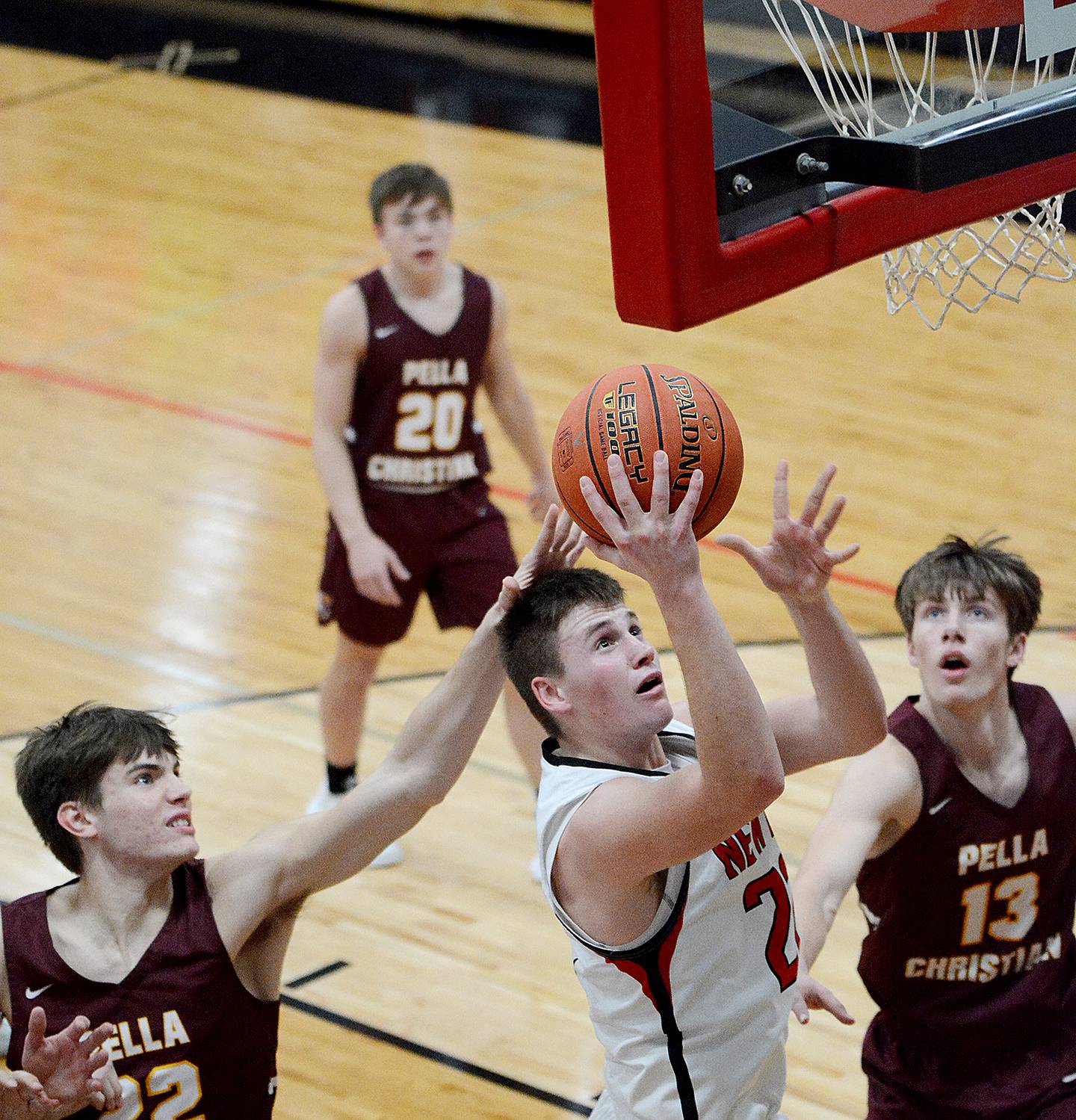 In the opening frame, Newton countered the Eagles' length with floaters, runners and a trio of 3-pointers.
Brody Bauer hit a runner and buried a triple, Adam Mattes connected on a floater and canned a trey and Jake Ingle also knocked down a 3-pointer as the Cardinals were in control early.
But Pella Christian (7-2 overall, 3-2 in the conference) hit three straight 3-pointers to open the second to get back in the game and trailed by only two at the break.
The Eagles outscored Newton 15-5 in the second and a lot of the damage was done by Levi Schelhaas, who scored 11 of his team-high 15 points in the period.
"They made some big shots. Schelhaas hit a couple big 3s. He's a tough guard and he's quick," Carter said. "We are going to see a bunch of those next week, too. We have to be able to guard and play team defense."
The Eagles' full-court press gave the Cardinals fits in the third quarter.
Cole Plowman opened the half with a jumper and kept the Cardinals in front with a pair of free throws. But another 3 by Schelhaas gave the Eagles their first lead.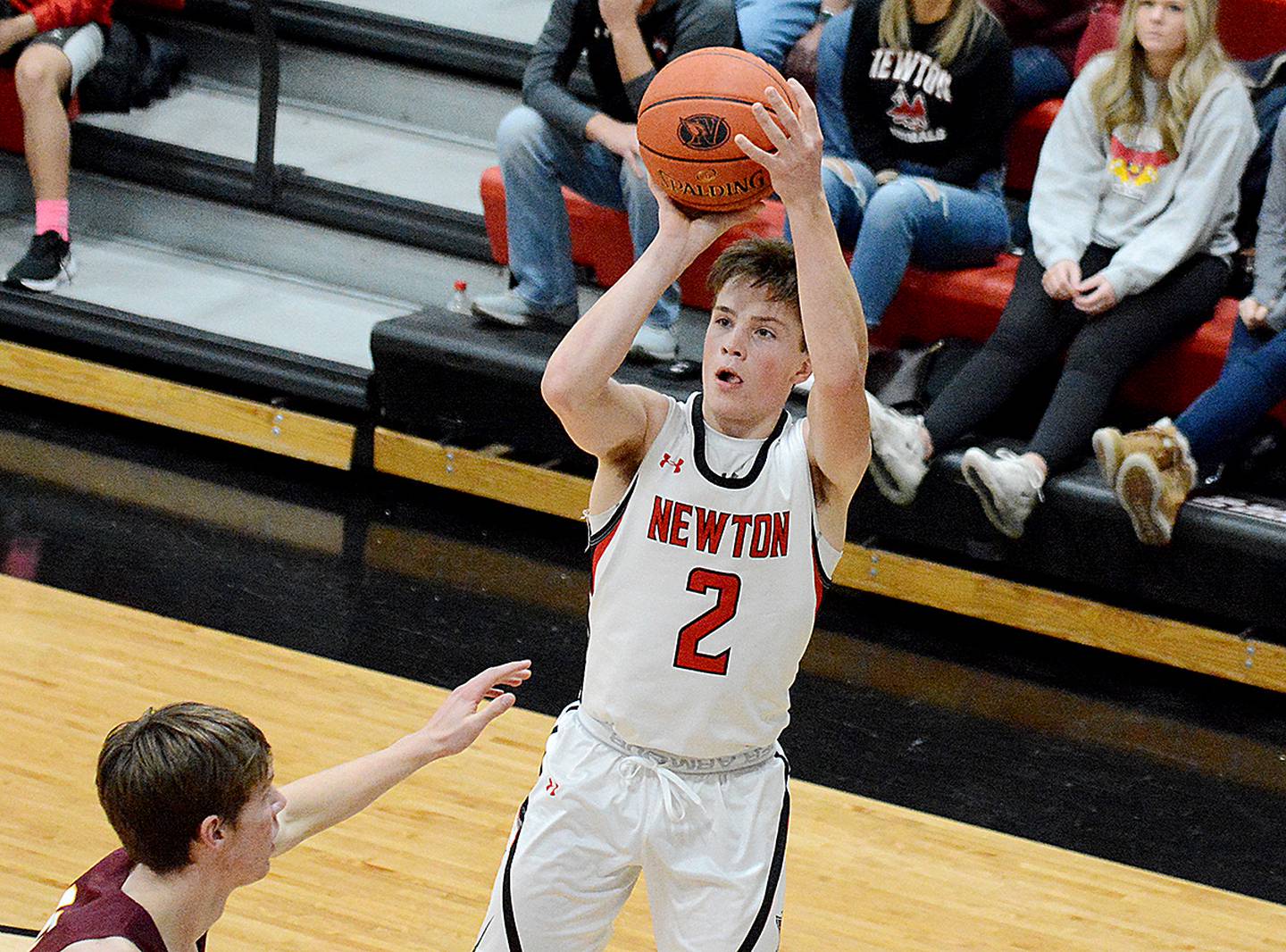 Ingle answered with a triple at the other end and Kael Swarts made it 33-29 with a putback hook shot.
But a few too many turnovers by Newton allowed the Eagles to score easy baskets at the other end, and it quickly went from a four-point lead to a 10-point deficit by the end of the frame.
"We knew they were going to press. We just stopped being aggressive against it," Carter said. "We were going through the motions, and we weren't working to try to break it to score, and we were just OK with moving it back and forth and not getting it up the floor.
"They let the air out of our tires there at the end of the third. It was two quick turnovers and they got two quick buckets out of it. It went from four to eight real fast."
The lead was as big as 17 and as small as 13 in the fourth. The Eagles, playing on the road, had a surplus of 17 in free throws attempted and they made four more 3-pointers.
Pella Christian's best player, 6-foot-9 center Eric Mulder, finished with 15 points, eight rebounds, three steals and two blocks to lead the Eagles.
The Cardinals got Mulder into foul trouble in the first half, but Carter felt like his team went away from what worked in the first eight minutes.
"We had some opportunities to get some 2-on-1s and we just didn't attack. We played a little timid," Carter said. "Tonight, we let their length bother us. We got Mulder in foul trouble and then we had a few opportunities to attack him and we kind of backed off. You see a 6-9 kid down there and it's hard to be aggressive, but that's exactly what you have to do. You can't fade away from those guys."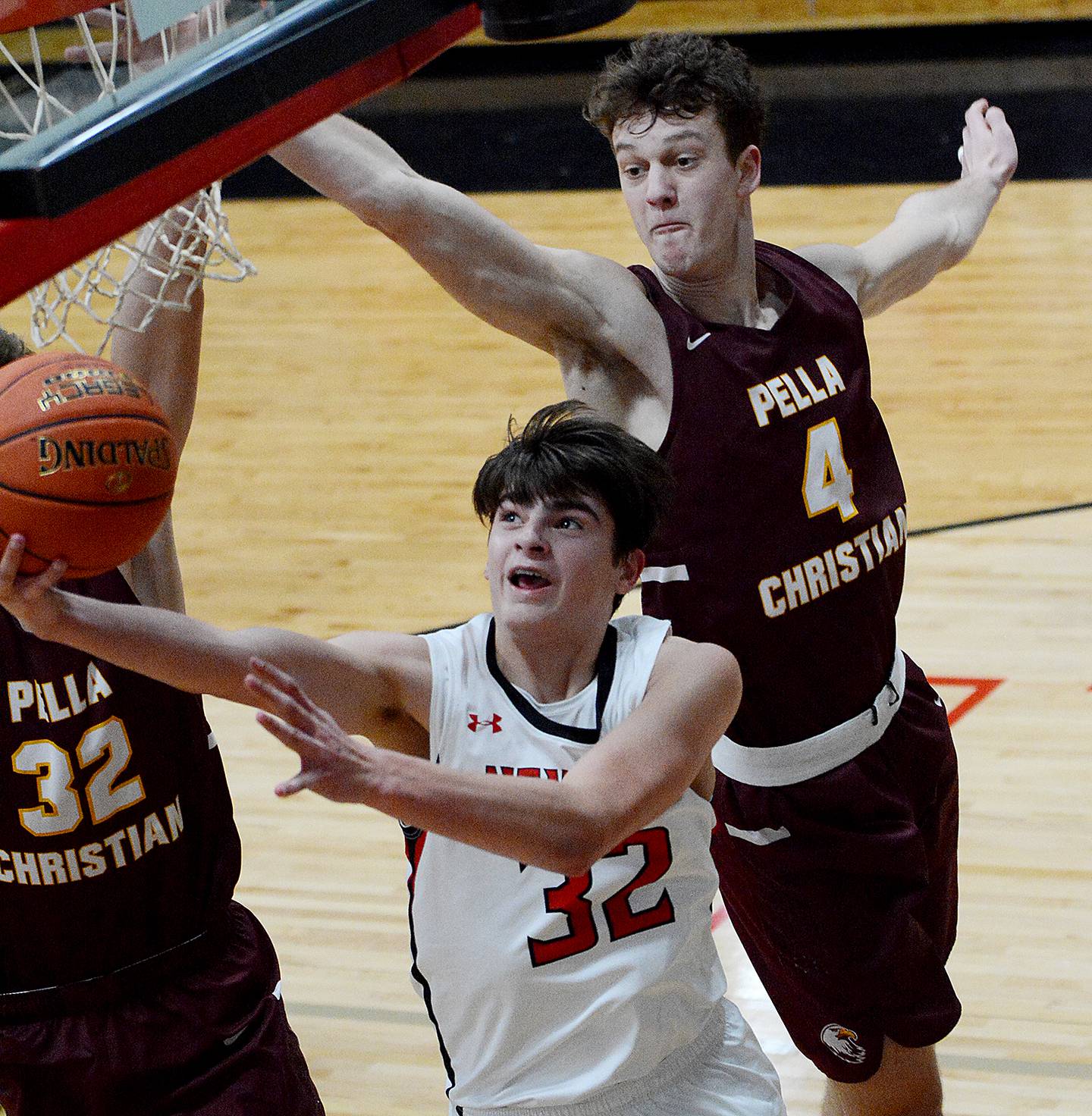 Mattes led the Cardinals (5-3, 3-2) with 11 points and eight rebounds and Bauer also registered 11 points along with two rebounds, two assists and two steals.
Plowman collected seven points, eight boards, two assists and two blocks and Ingle finished with eight points and three assists. Kael Swarts chipped in four points and two rebounds off the bench.
The Cardinals shot 41.5 percent from the floor, hit 4-of-14 from long range and made only 3-of-6 from the line.
Pella Christian was 7-of-20 from 3-point range and made 11-of-23 at the line. The Eagles also committed just eight turnovers.
"They play a zone that's hard to replicate because they are so long and they leave (Mulder) under the rim," Carter said. "We have some kids who are really capable of shooting the ball who just haven't shot it that well yet. We have to keep encouraging them to shoot when they have opportunities. I think it will come."