MONROE — Three Mustangs scored in double-figures and a big first quarter pushed PCM's girls basketball team into the win column for the first time this season.
PCM jumped out to a big lead and never looked back during a 55-28 home win over Saydel in Heart of Iowa Conference play.
It was the first win for PCM's new head coach Sami Allison. And it came on a night when the Mustangs made a season-high nine 3-pointers.
PCM (1-5 overall, 1-1 in conference play) led 18-4 after one quarter. The Mustangs outscored the Eagles (0-4, 0-2) 28-13 in the second half.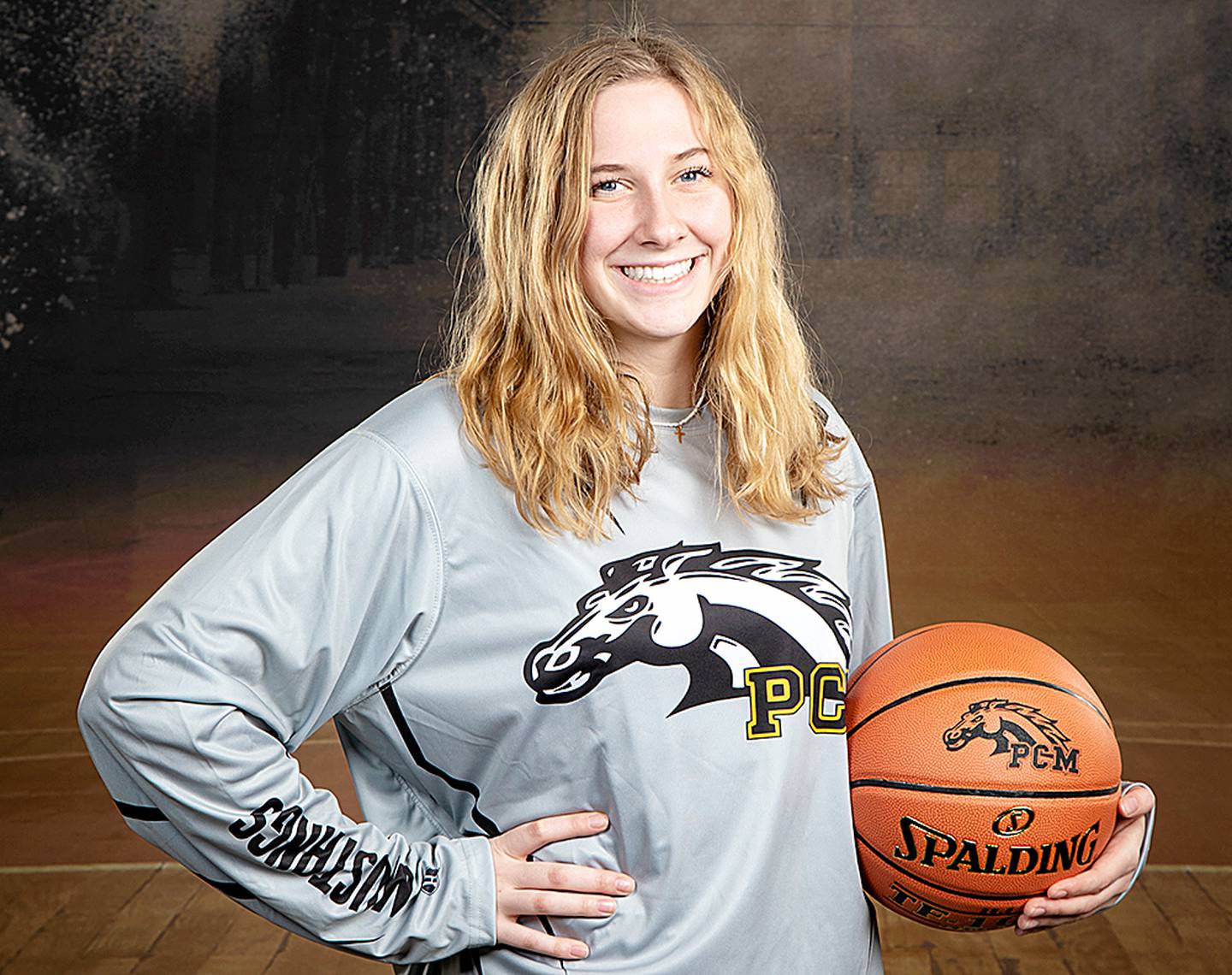 Addison Steenhoek led PCM with 11 points, nine rebounds, four assists and five steals.
Evelyn Burkett made 3-of-4 from 3-point range and scored a career-high 11 points off the bench. She also finished with five rebounds and four steals.
Paige Steenhoek added 11 points, five rebounds, two assists and three steals, Sophia Steenhoek registered seven points and six boards and Emily Foster tallied six points, 10 rebounds and four steals.
Riley Johannes had four points, seven rebounds and two steals. Off the bench, Madie Reed finished with five rebounds and two steals, Eliana Buswell collected three points, four rebounds and three steals and Elle Davis grabbed six boards.
The Mustangs shot 22 percent from the floor, made 9-of-28 from long range and hit 8-of-25 from the free-throw line. They also committed 20 turnovers.