Coming into the season, neither Eli Eekhoff or Clay Lamb could have imagined winning a dual with just 10 total swimmers.
And after losing one of those swimmers after just one event on Tuesday, the chances of winning became even slimmer.
But led by Eekhoff and Lamb, the Cardinals won six events overall and picked up two team wins during a double dual against Boone and Des Moines East at the Newton YMCA.
NCMP cruised past East 58-34 and edged Boone 49-44. After the second break, the Cardinals trailed Boone by one point but Brady Comer won the 100-meter breaststroke and NCMP swam to a victory in the 400 freestyle relay. That pushed NCMP past the Toreadors.
"They were both deeper than us, but we swam well," NCMP boys coach Steve Jones said. "It feels good to get a few wins. We had 10 best times tonight and we are mostly faster today than we were at districts last year."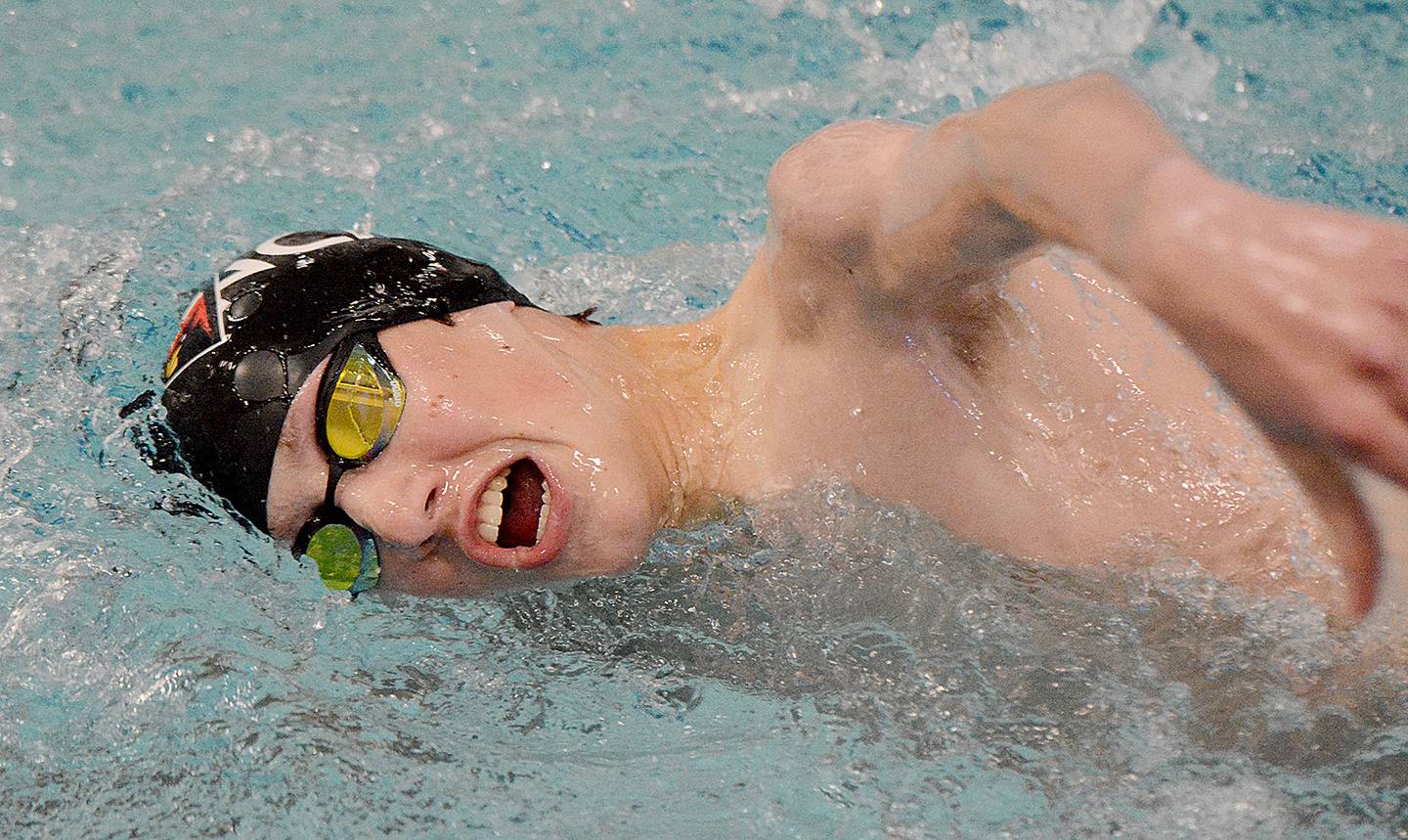 Eekhoff was an overall winner in four events. He won the 50 freestyle in 26.71 seconds and then swam to a win in the 100 freestyle in 1 minute, 0.3 seconds.
"It feels pretty good to win as a team," Eekhoff said. "Individually, I'm just working on my strokes, form and turnover. Faster strokes and faster kicks. I am still trying to get into shape, too."
Lamb was victorious in the 200 freestyle. He won that race in 2:29.82. In the 100 butterfly, he was edged out at the wall, finishing second overall in 1:09.91. The winner from Boone hit the wall in 1:09.58.
"I am working on turns and streamlines," Lamb said. "My second 50 in the 100 fly is kind of lacking. I need to improve the second 50."
With so few swimmers, the Cardinals had just one team in the 400 freestyle relay. They needed to win the race to lock up both wins and the team of Lamb, Mack Copeland, Eekhoff and Comer finished first in 4:24.83.
"It's very hard to fill out a lineup with just nine swimmers," Jones said. "In that last event, I only had enough swimmers left for one relay. So we had to win that one."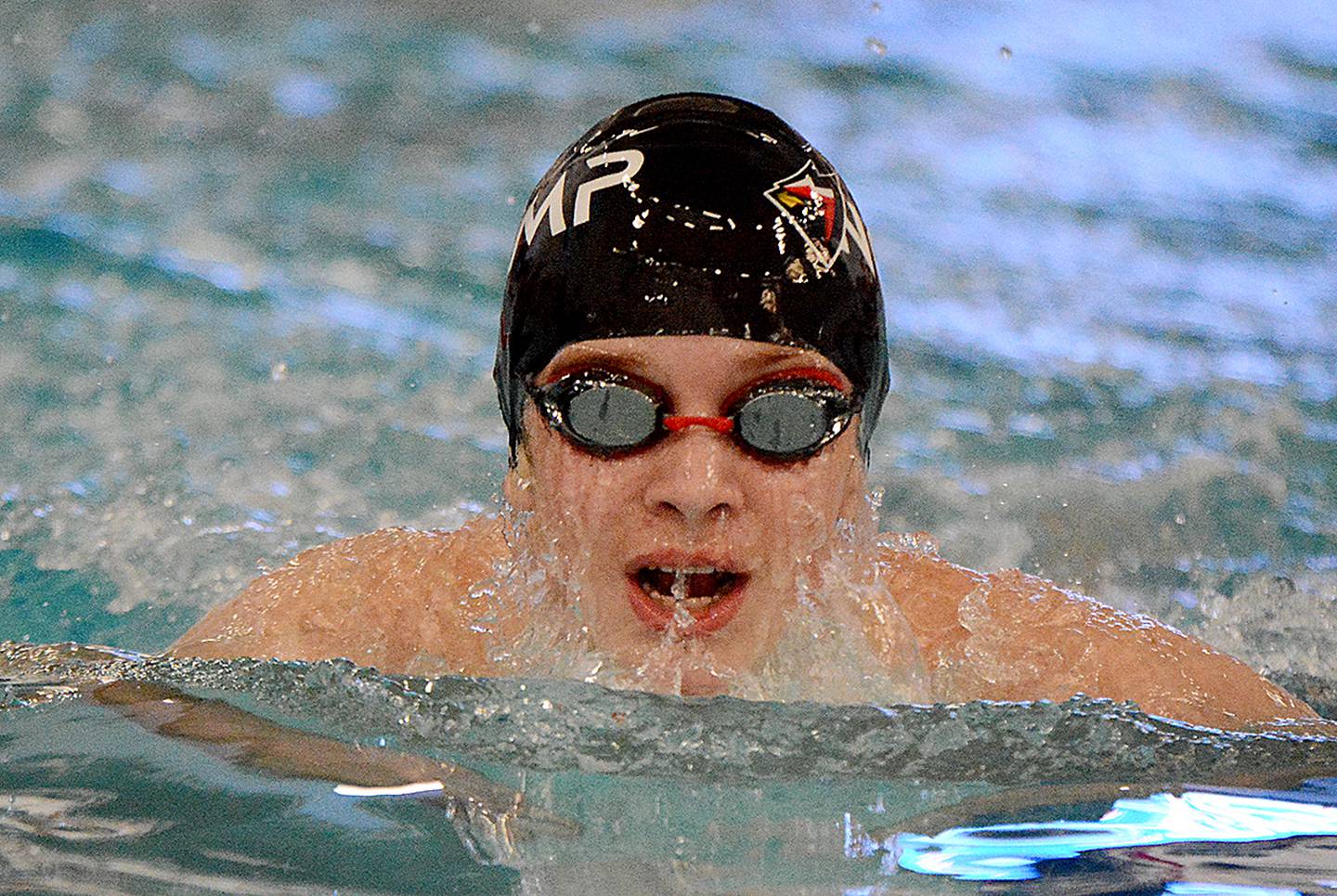 The Cardinals also won the 200 freestyle relay. That foursome included Eekhoff, Comer, Lamb and Copeland and they finished in 1:58.04.
"These teams are pretty close to us as far as size of their teams so we knew we'd have a shot tonight," Lamb said. "That last event was crazy, but it feels good to win."
In the 200 medley relay, the Cardinals were second to Boone. That team of Drew Fuller, Will Mills, Jonah Brown and Tyler Sterling finished in 2:27.64. It was Mills' only event of the day.
NCMP was 1-2 in the 200 freestyle. Lamb won the race, but Comer was the runner-up in 2:32.78.
Comer helped NCMP finish 1-3 in the 100 freestyle. Eekhoff won the race, but Comer took third in 1:11.03.
"We are just trying to get faster before districts," Jones said. "I have guys who are swimming faster already than they were last year. We are ahead of the game so far."
Brown was third overall in the 200 individual medley. He finished in 2:51.06.
Comer's win in the 100 breaststroke was clocked in 1:19.44. Brown was third overall in 1:33.49.
In the 100 backstroke, Fuller placed third in 1:23.09. Sterling was third against East in both the 50 freestyle (32.55) and 100 backstroke (1:29.37).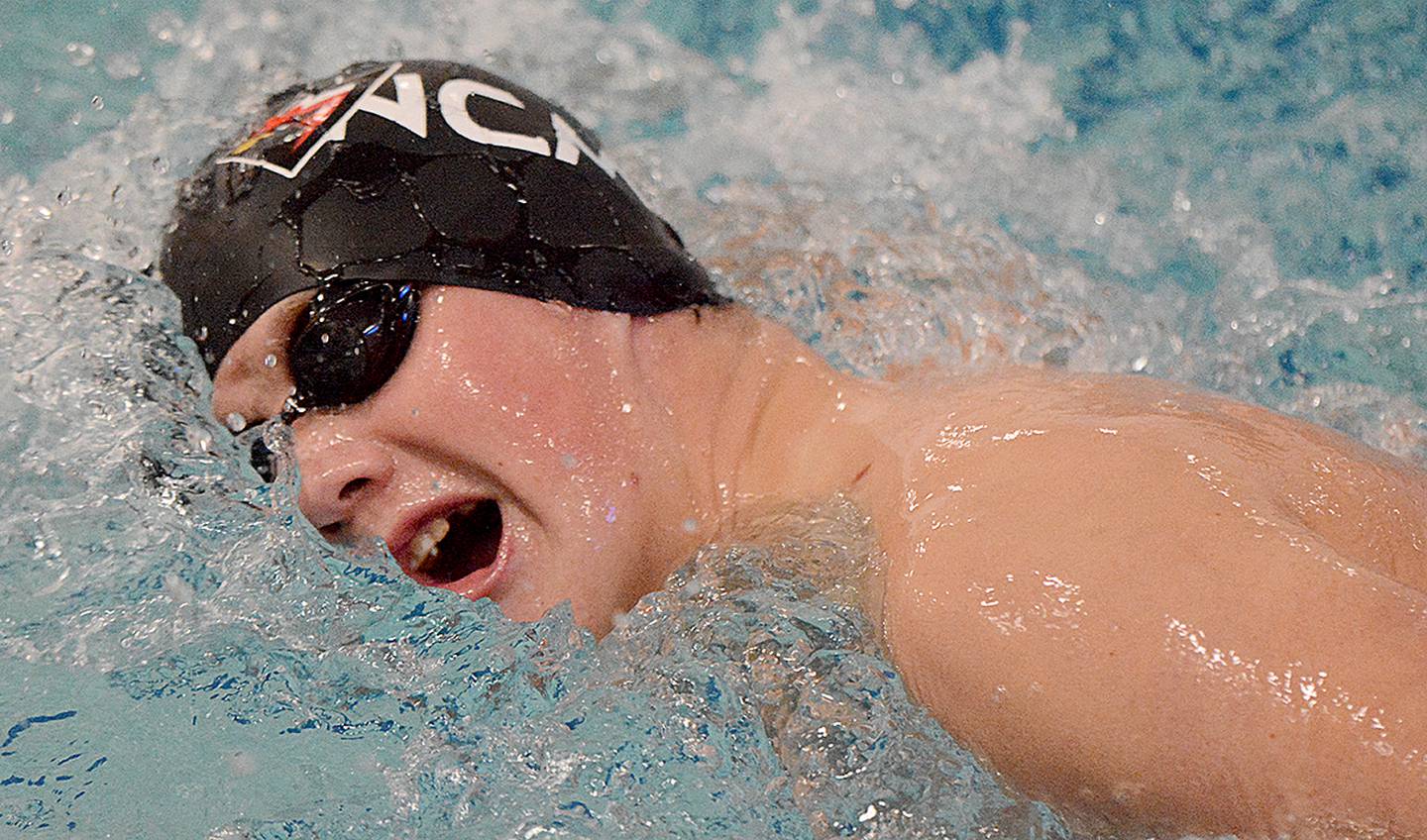 In the 400 freestyle, Copeland was second against East and third versus Boone with a time of 5:27.45. Fuller placed third against East in 5:31.45.
Both Copeland and Fuller jumped right back into the pool for the 200 freestyle relay after competing in the longest race of the night.
"We don't have a choice and the kids know that," Jones said. "But we try to put the ones who were just in a race at the end of the relay to give them as much rest as possible."