COLO — Senior Reagan McFarland had a career night and a big third quarter sent Lynnville-Sully's girls basketball team to a road win over Colo-NESCO on Tuesday night.
McFarland scored a career-high 26 points and a 28-8 advantage in the third pushed the Hawks to a 55-33 win over the Royals.
Colo-NESCO (0-2) led by two after one quarter, but L-S rallied to take an 18-16 halftime lead. Both teams scored nine points in the fourth.
"It was a much better effort tonight on the defensive end for the whole game," L-S girls basketball coach Jerry Hulsing said. "Our pressure caused some turnovers."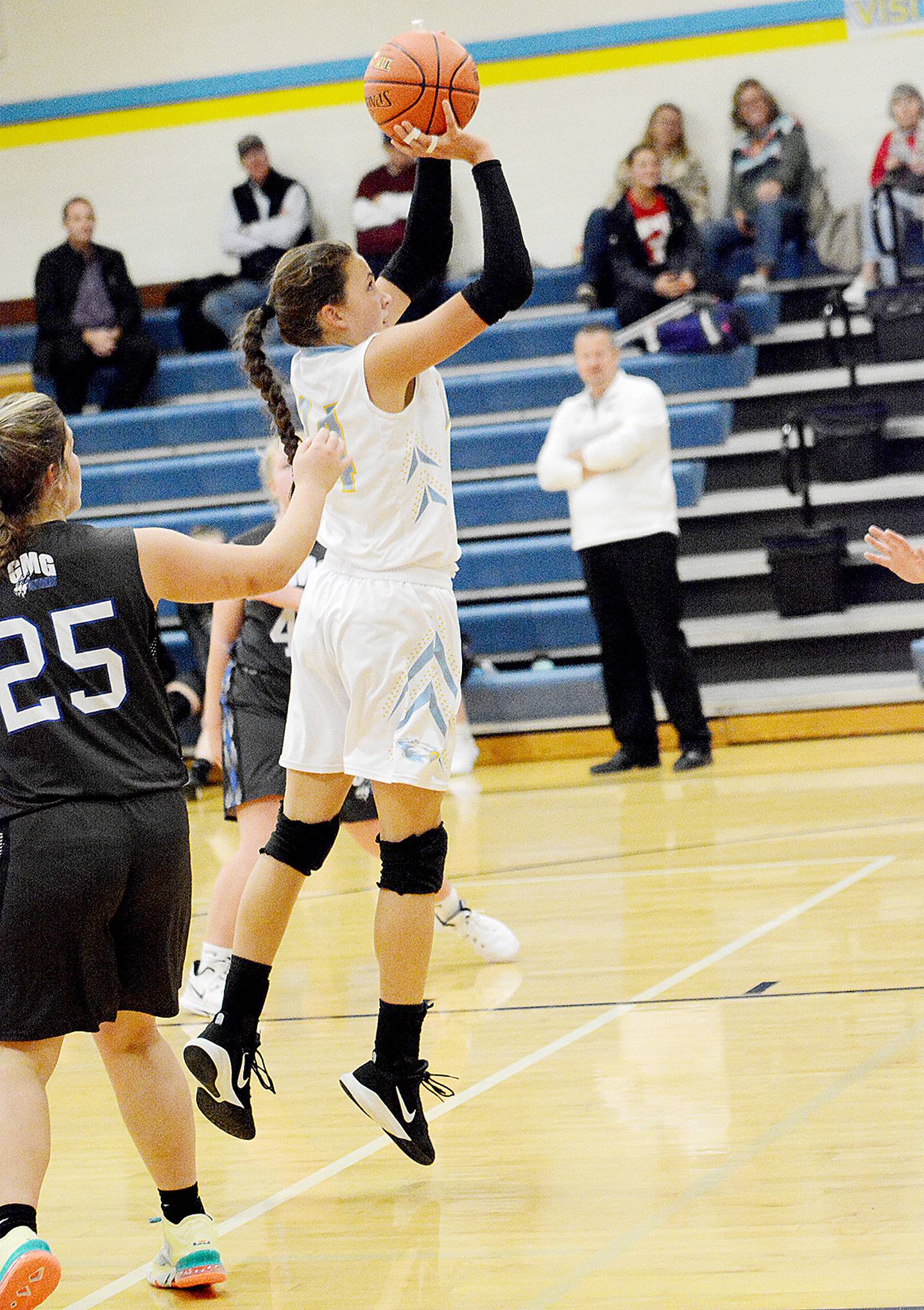 The Hawks (1-1) won the game despite shooting just 33 percent from the floor, 9-of-21 from the free-throw line and committing 24 turnovers. They made 8-of-28 from long range.
McFarland bested her previous career high of 24 points set against HLV last season. She also had two rebounds, four assists and five steals.
Sophomore Elise Alberts put in a career-best 12 points and finished with two assists and three steals. Junior Greenlee Smock added eight points, two assists and four steals and senior Natalie Nikkel chipped in five points and six boards.
Sophomore Majesta Vos collected four points, four rebounds and two assists, sophomore Aubree Arthur grabbed four boards and sophomore Brooke Conover pulled down three rebounds.
"We did a better job of moving the ball on offense, finding the open girl and making some shots," Hulsing said.