The Iowa High School Athletic Association released the postseason wrestling assignments and the five Jasper County programs will be competing at three different sites.
Newton gets a change up from recent years in its Class 3A district meet and Colfax-Mingo, Baxter and Lynnville-Sully all will be at same sectional and district tournaments in 1A. PCM will see familiar faces at its 2A sites.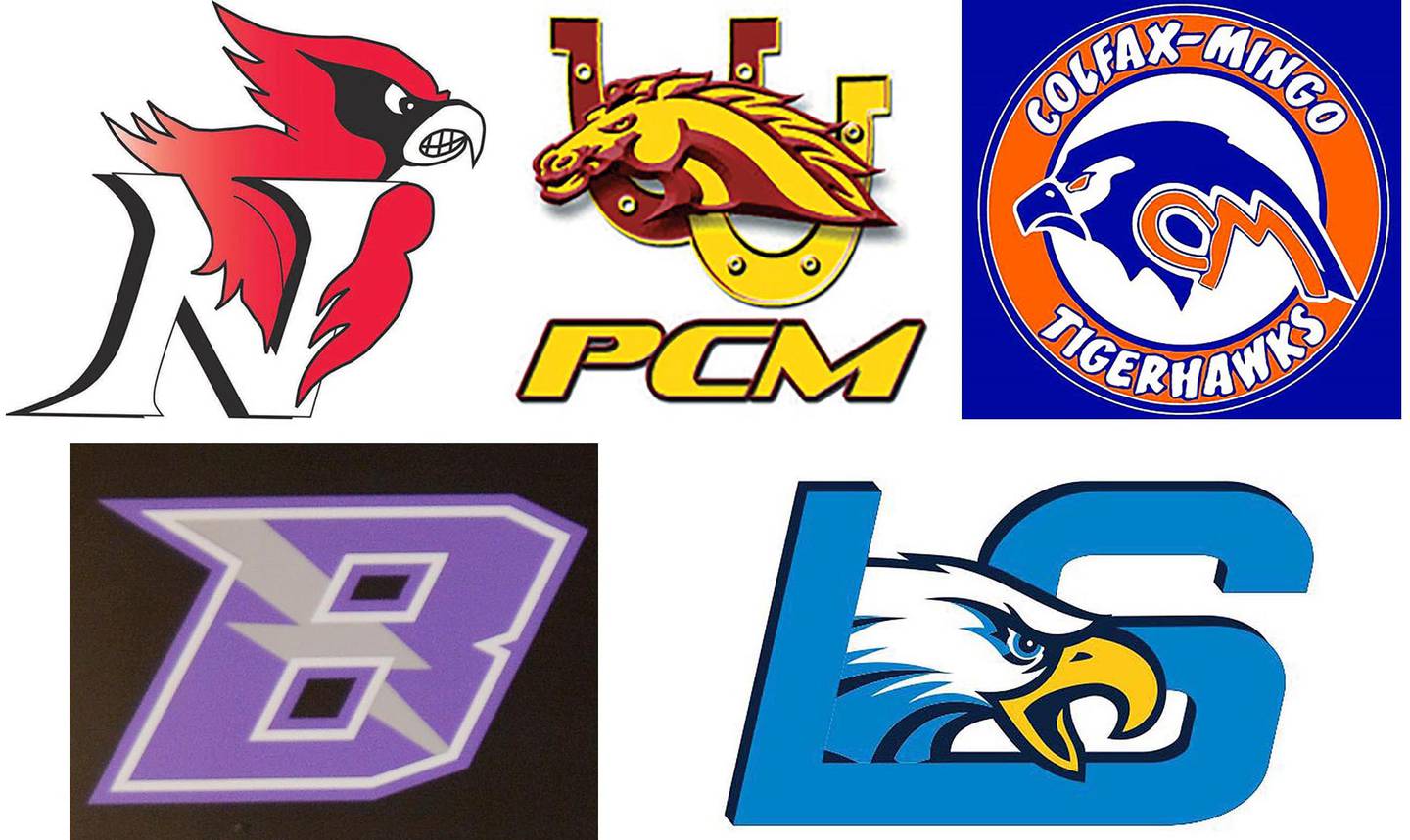 Marshalltown will once again be a host site in 3A, but Newton is headed to Iowa City High for its 3A District 4 meet at 11 a.m. on Feb. 12. The top two finishers at each weight class at each 3A district meet advance to state.
The seven programs the Cardinals will face are all different than what they saw last winter. Those seven schools joining Newton are host Iowa City High, Iowa City Liberty, Bettendorf, Burlington, Fort Madison, Ottumwa and Pleasant Valley.
Bettendorf begins the season ranked No. 8 in 3A in the preseason rankings put out by iawrestle.com.
In Class 1A and 2A, the sectional meets will be at noon on Feb. 5 and the district meets start at 11 a.m. on Feb. 12. The top two finishers in each weight class at sectionals advance to districts and the top two finishers at districts move on to state.
Colfax-Mingo, Baxter and Lynnville-Sully all are headed to Ogden for sectionals. That trio will be joined by host Ogden, Collins-Maxwell, Panorama and Van Meter, which drops to 1A this season after breaking off with Earlham, which also has its own 1A program.
If the Tigerhawks, Bolts and Hawks advance to districts, that meet will be back in Pleasantville. The other potential programs at districts could be Earlham, Interstate 35, Martensdale-St. Marys, Mount Ayr, Nodaway Valley, Pleasantville, Southeast Warren and Wayne.
PCM has a few familiar sites and familiar foes as its sectional meet will be at Albia and districts will be in Knoxville.
The Mustangs will be joined at their 2A sectional by host Albia, Centerville, Chariton, Davis County and Knoxville.
The other potential programs joining PCM at districts could be East Marshall, Eddyville-Blakesburg-Fremont, Grinnell, Oskaloosa, South Tama County and West Marshall.