DES MOINES — The Iowa Print Sports Writers Association and the Iowa Football Coaches Association have announced their 2021 all-state football teams.
Dozens of sports writers and coaches from across the state met either in-person at Dowling Catholic High School or over Zoom to select this year's teams.
All nominations for all-state this season came from coaches around the state.
Team captains were selected in each of the seven Iowa high school football classes.
Captains must be a senior and selected to the all-state first team and are voted on by sports writers in each class.
The captains in each class were Lane Spieker of CAM (8-man), Logan Knaack of Grundy Center (Class A), Casey Trudo of Van Meter (Class 1A), Kolson Kruse of Southeast Valley (Class 2A), Landyn Van Kekerix of Boyden-Hull/Rock Valley (Class 3A), Nick Miller of Lewis Central (Class 4A), and Xavier Nwankpa of Southeast Polk (Class 5A).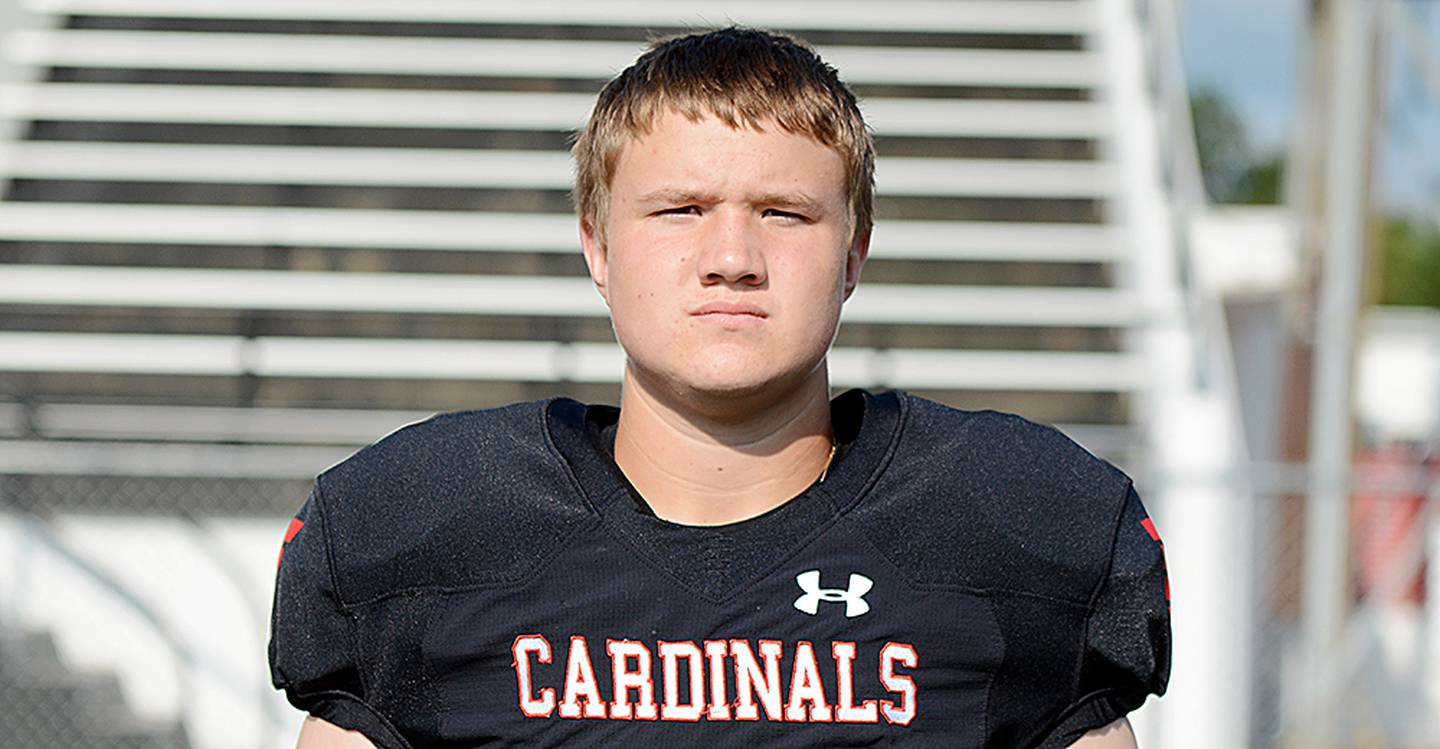 Thirteen area gridders were selected to all-state teams in four of the seven classes, led by PCM's six selections in 2A. It was the second straight season the Mustangs had six all-state players.
PCM senior Aidan Anderson was a second team all-state pick in 2A after earning third-team honors last fall.
The other 12 area athletes were voted to an all-state team for the first time.
Four of the six PCM players were second-team selections. Anderson was a second-team running back, senior Durant Van Dyke was a second-team defensive lineman, senior Tyler Kuecker made second team all-state as a punter and senior Carson VandeLune collected second-team recognition as a defensive utility player.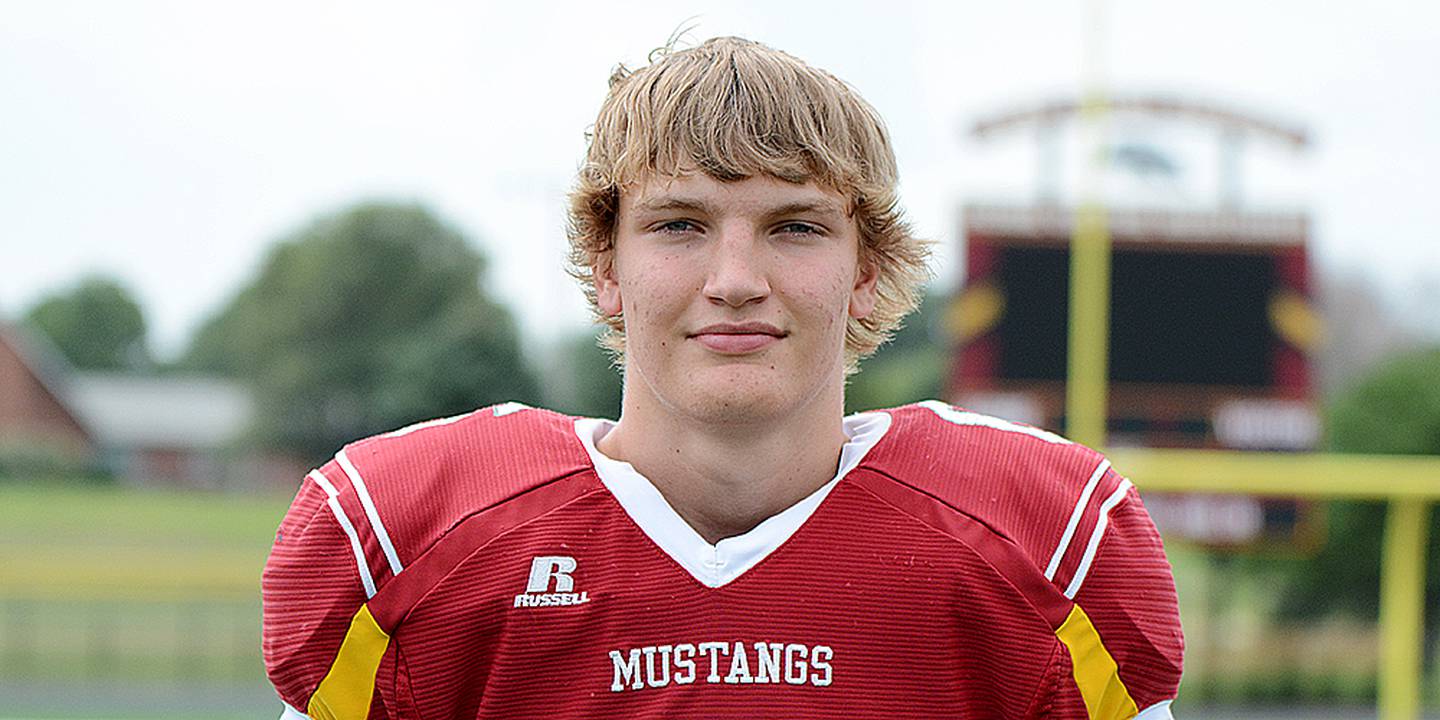 PCM's third-team selections were junior offensive lineman Aydan Camu and junior defensive lineman Donovan Nickelson.
Newton junior offensive lineman Jacob Nichols also made third team all-state in 4A.
Baxter's two third team all-state players in 8-man were senior offensive lineman Nate McMinamen and senior defensive back Cody Damman.
Lynnville-Sully had four third-team selections, including sophomore running back Corder Noun Harder, senior defensive lineman Ty Jones, junior linebacker Kyle Squires and junior defensive back Conner Maston.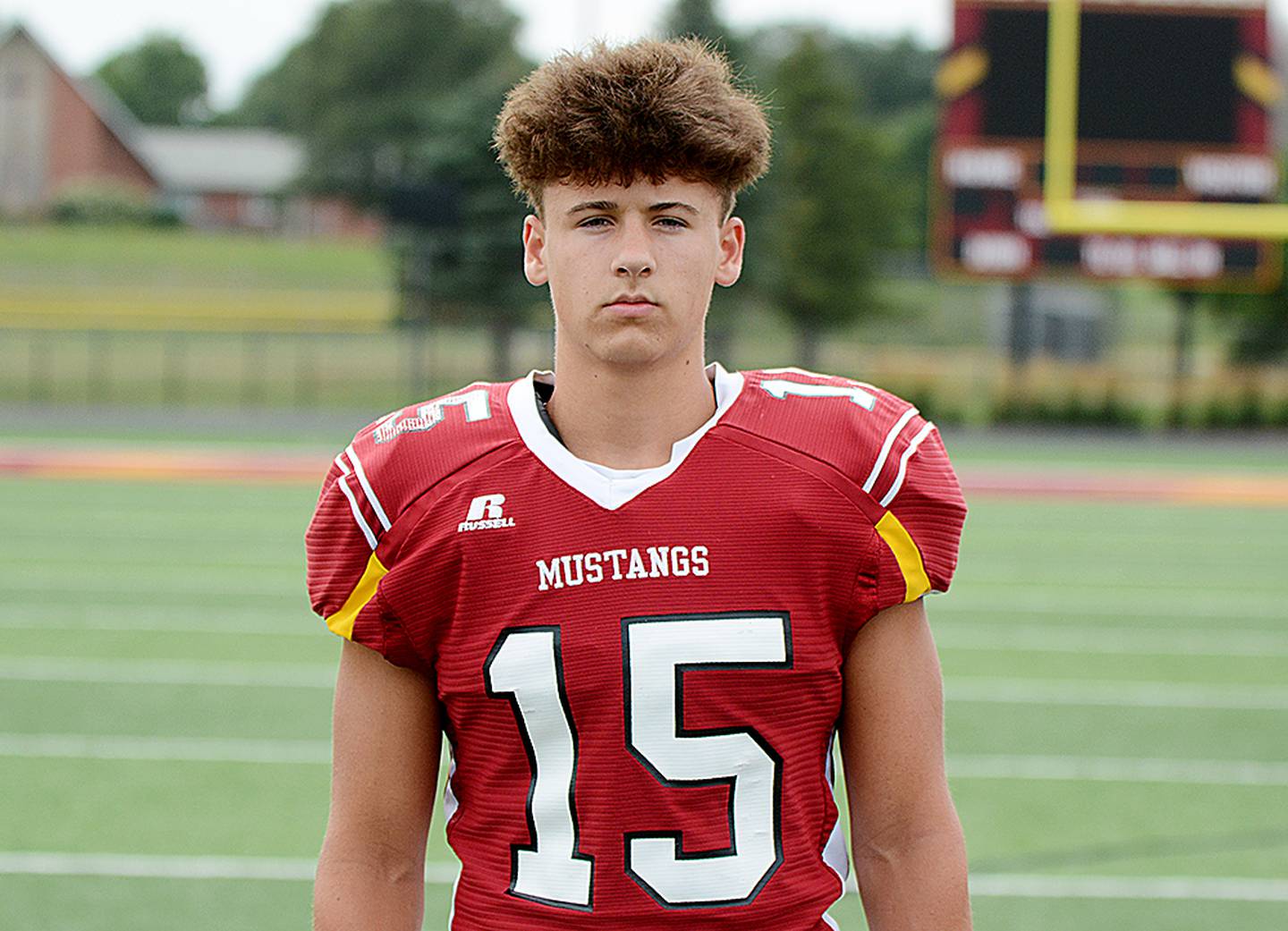 Nichols was Newton's highest graded offensive lineman, according to head coach Andy Swedenhjelm.
He helped the Cardinals (5-4) rush for 1,884 yards, average 5.5 yards per carry and score 26 rushing touchdowns, which all ranked 11th in 4A. Newton's offense accounted for 1,181 passing yards.
Anderson was the Mustangs' top tailback the past three seasons. He missed the first two games this fall due to injury but finished with 849 rushing yards and averaged 7.9 yards per carry, which ranked 11th in 2A.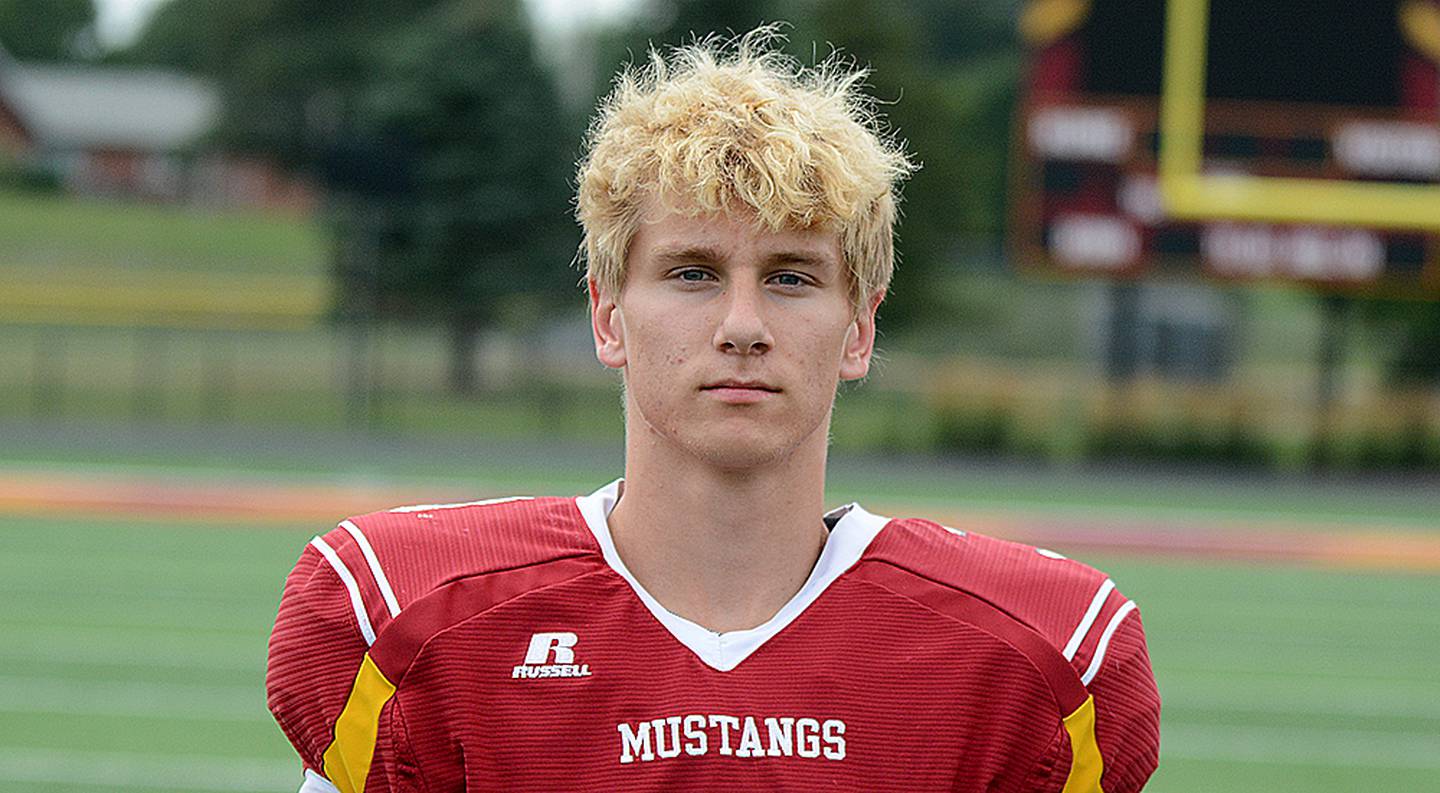 Anderson scored seven rushing TDs and hauled in seven catches for 170 yards and two scores.
Van Dyke played on the offensive and defensive lines for PCM (5-5). As a defensive lineman, he finished with 27 tackles, 25 solo tackles, one sack, one fumble recovery and five tackles for loss.
VandeLune had 28 1/2 tackles, 26 solo tackles and three interceptions as a defensive back.
Kuecker punted 25 times for the Mustangs and averaged 34 yards per boot.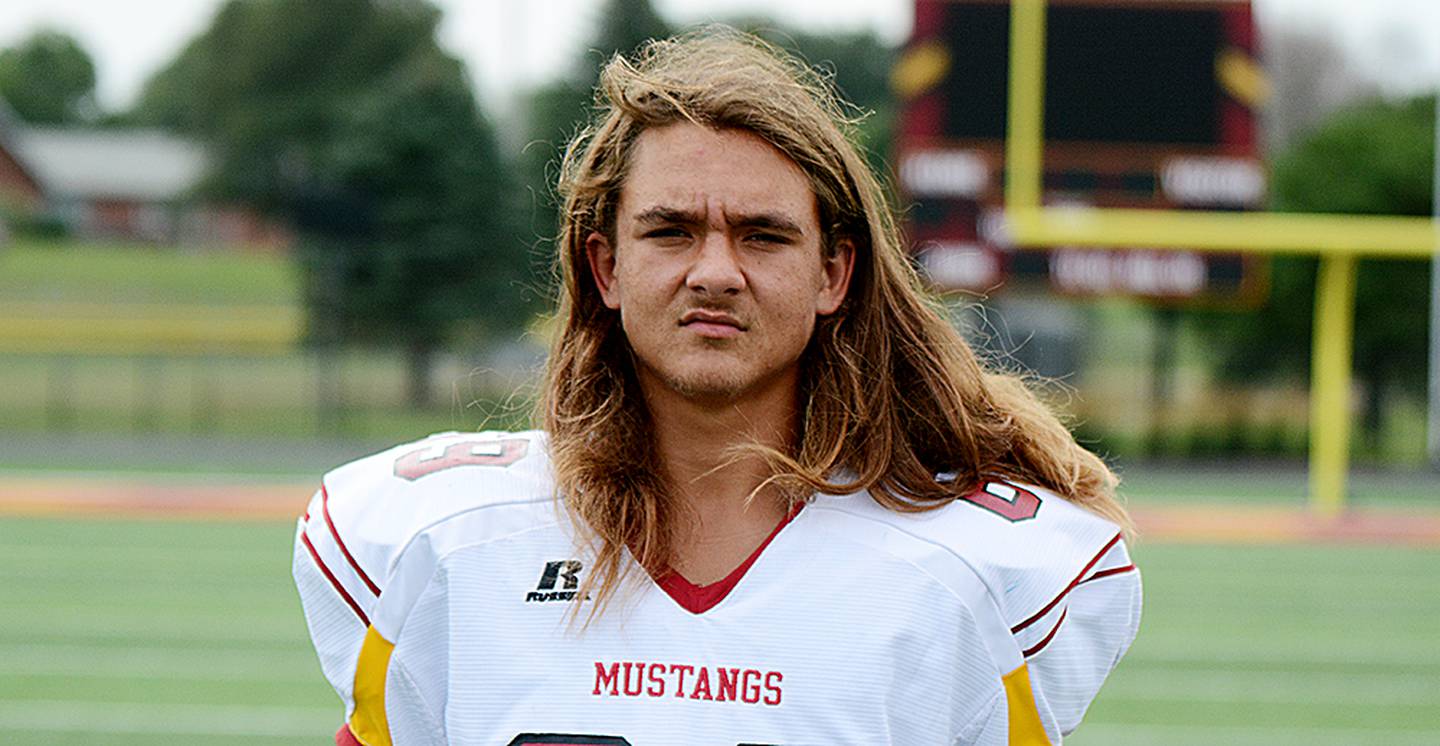 Nickelson tied for 19th in 2A with 13 tackles for loss. He also registered 36 1/2 tackles, 33 solo tackles and one fumble recovery.
Camu was the Mustangs' top offensive lineman. He helped PCM rush for 1,750 yards and average 5.8 yards per carry, which ranked 14th in 2A.
PCM's offense also accounted for 16 rushing TDs and 1,084 passing yards.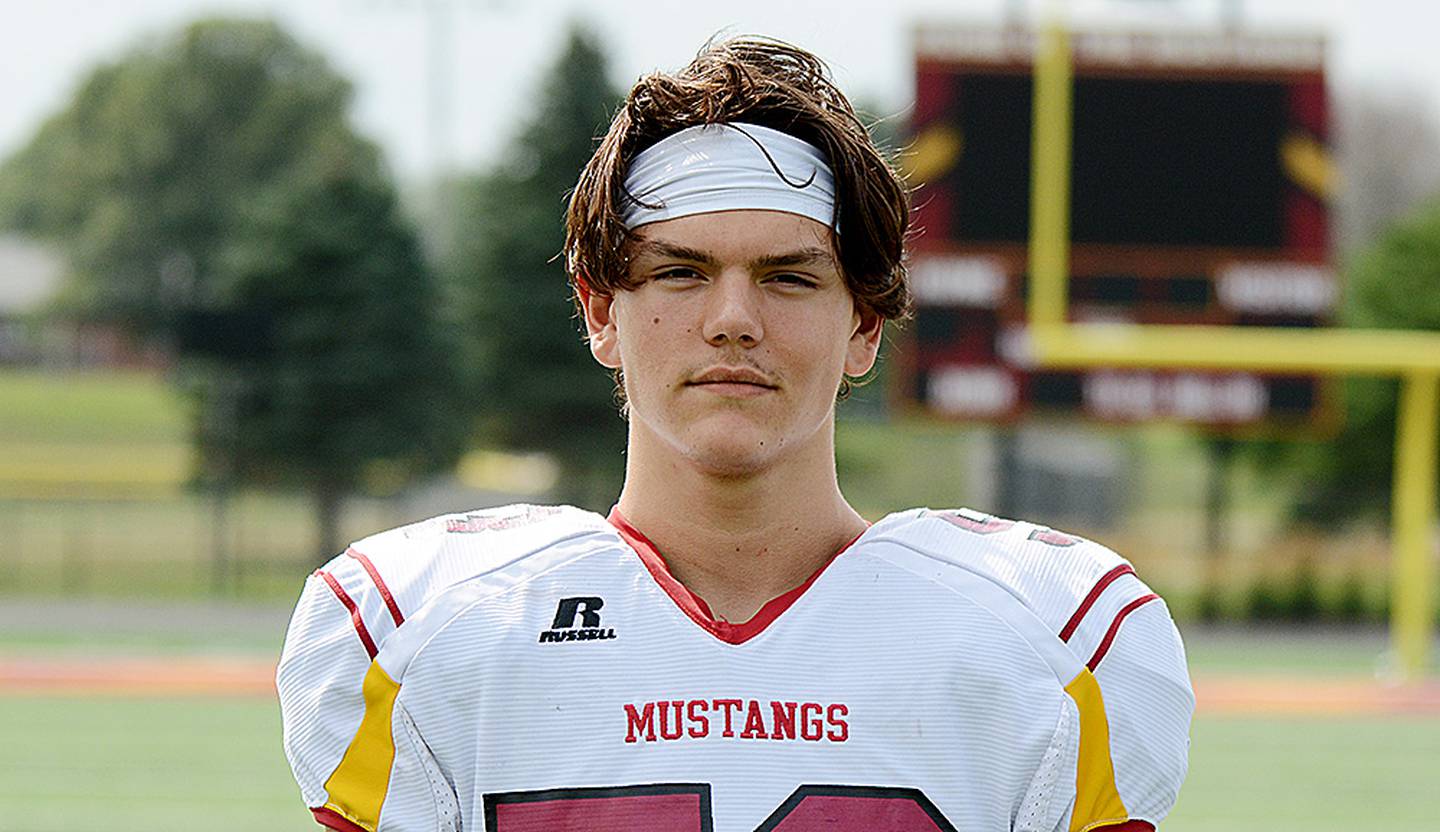 Lynnville-Sully and Baxter had the best records among area teams and both squads won a playoff game.
The Hawks (8-2) were led offensively by Noun Harder, who rushed for 1,350 yards, which ranked eighth in Class A. He also ranked third in the class with a 10 yards per carry average and tied for ninth with 15 rushing TDs.
Noun Harder hauled in six catches for 58 yards and reached paydirt on both a kickoff return and punt return. He averaged 36.6 yards per kickoff return and 15.4 yards per punt return.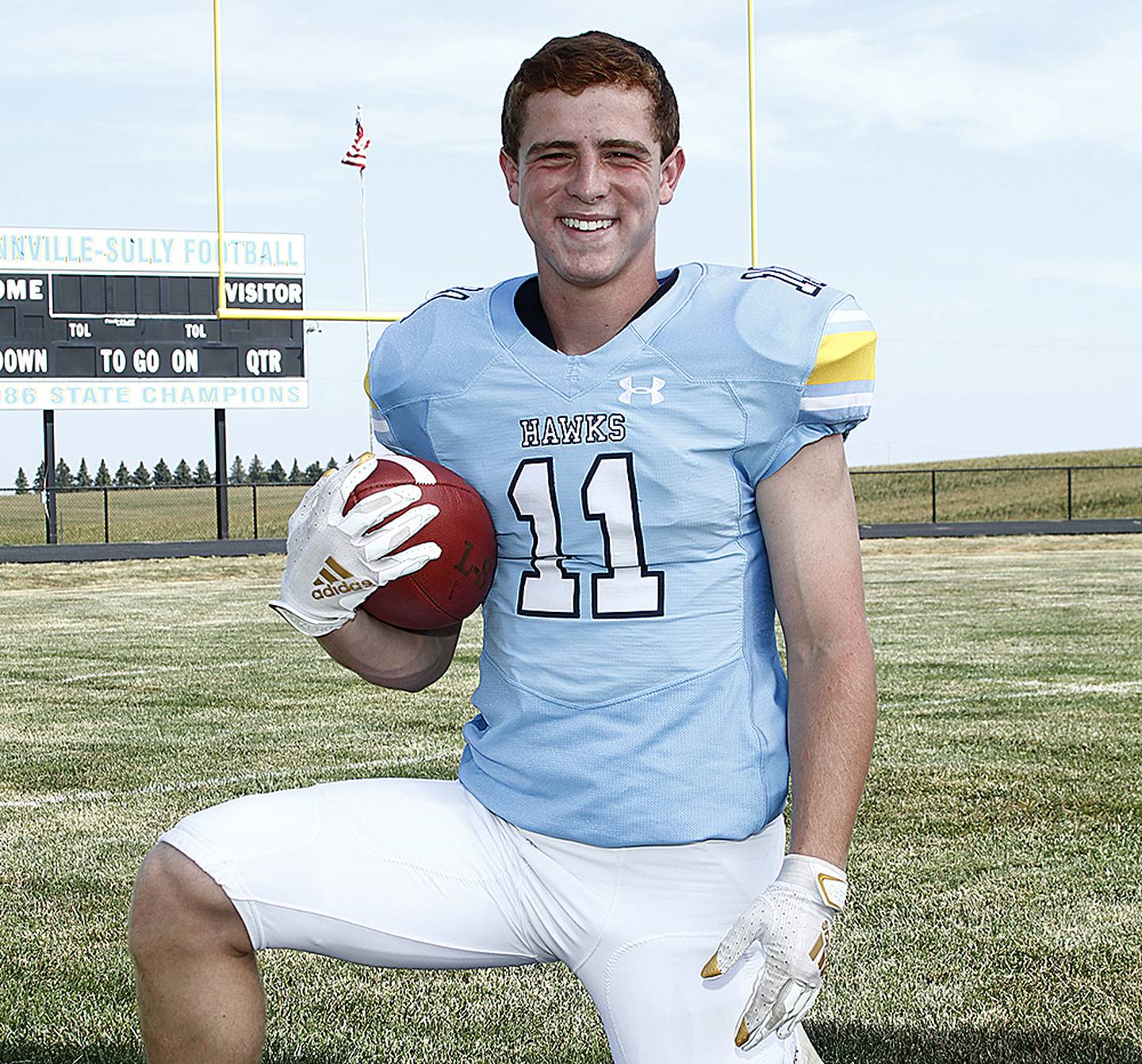 Jones ranked eighth in Class A with 14 1/2 tackles for loss. He finished with 41 1/2 tackles, 31 solo tackles, 4 1/2 sacks and one fumble recovery.
Squires ranked first on the team with 69 tackles and registered 51 solo tackles. He also had 5 1/2 tackles for loss and two fumble recoveries.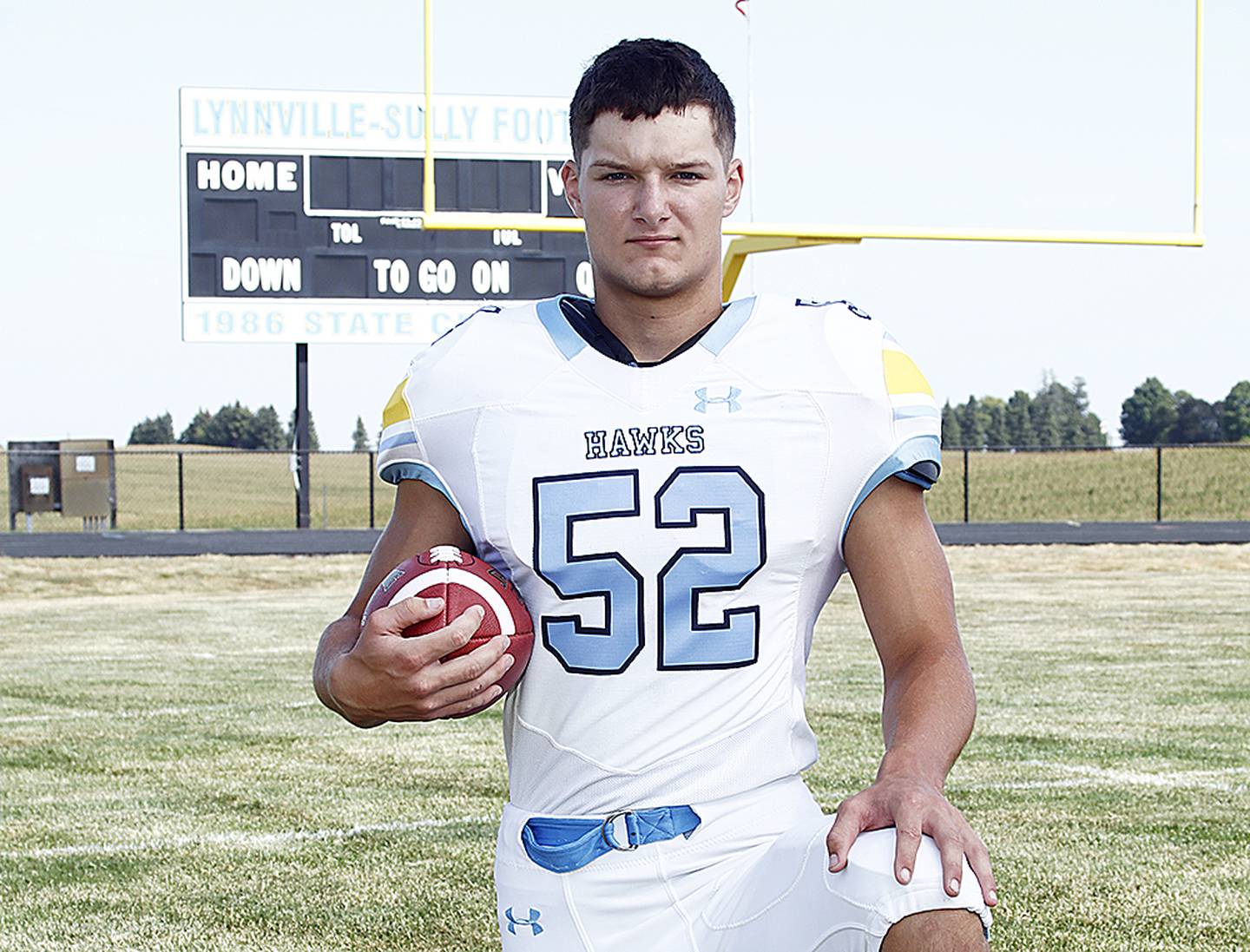 Maston tied for 12th in Class A with four picks and also had 46 tackles and 36 solo tackles.
Baxter (7-2) had one of the best offenses in 8-man and McMinamen's play on the offensive line was a big part of it.
The Bolts rushed for 2,013 yards and averaged nearly eight yards per carry, which ranked sixth in Class 8-man. They also ranked 10th with 64 offensive TDs and 14th with 38 rushing touchdowns and collected 1,412 passing yards.
Damman finished with 40 1/2 tackles, 26 solo tackles, one fumble recovery and one interception.