Sophomore Cody Klein and senior Zay Arguello were first and second, respectively, in Class 4A District 4 in rushing yards.
Senior Braydon Chance and junior Brendon West finished first and third in tackles.
All four players led Newton on the all-district football squad. The teams were released recently after district champion Cedar Rapids Xavier lost in the 4A state championship game.
Klein, Arguello, Chance, West and senior Adam Mattes all were part of the all-district squad.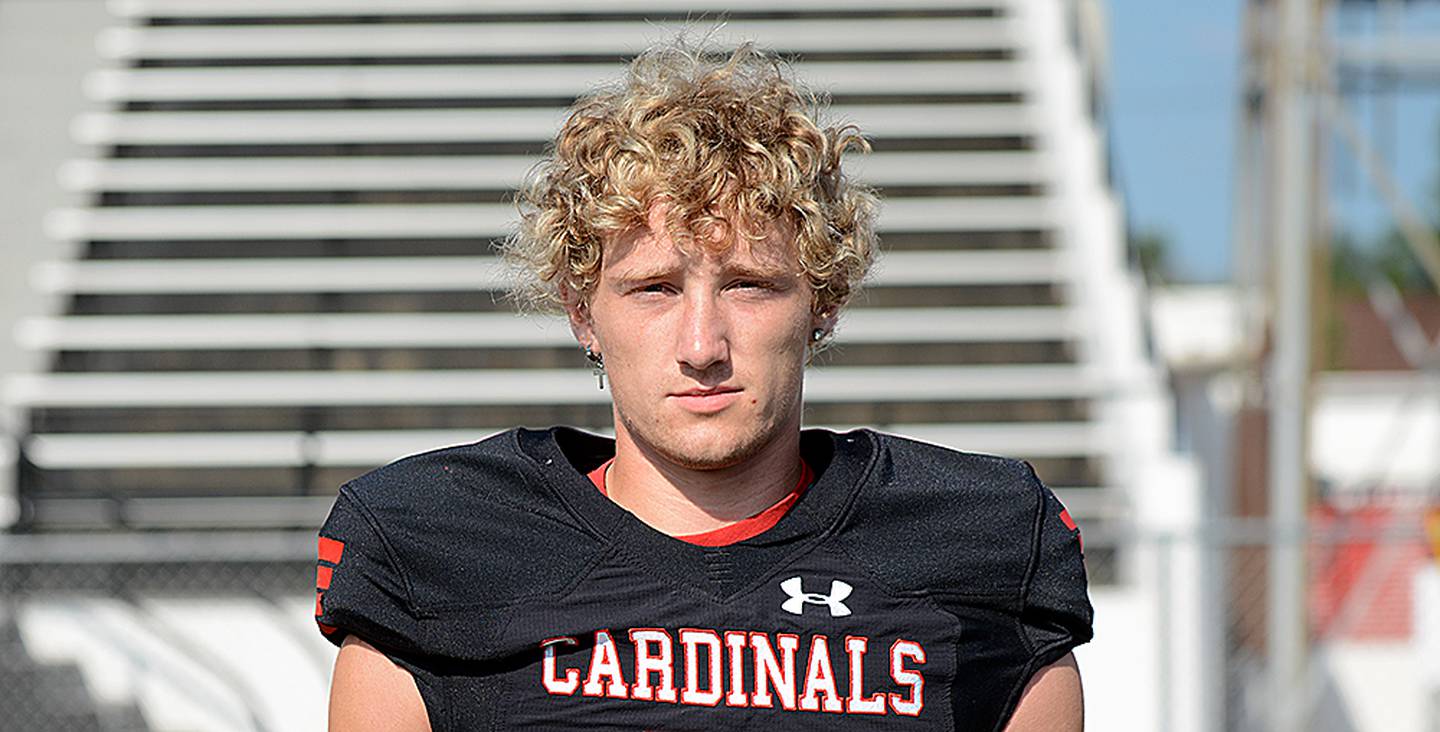 Nine Cardinals earned honorable mention recognition. That group included seniors Reese Hammons, Garrett Beerends, Cole Conner, Evan Grimm, Keith Moko and Austin Brady, junior Alex Thomason and sophomores Nate Lampe and Blake Schilling.
Senior Tyson Elliott earned a Golden Apple honor as a player who likely would have made the all-district team had it not been for an injury.
All-district honors are based on statistics inside district play only.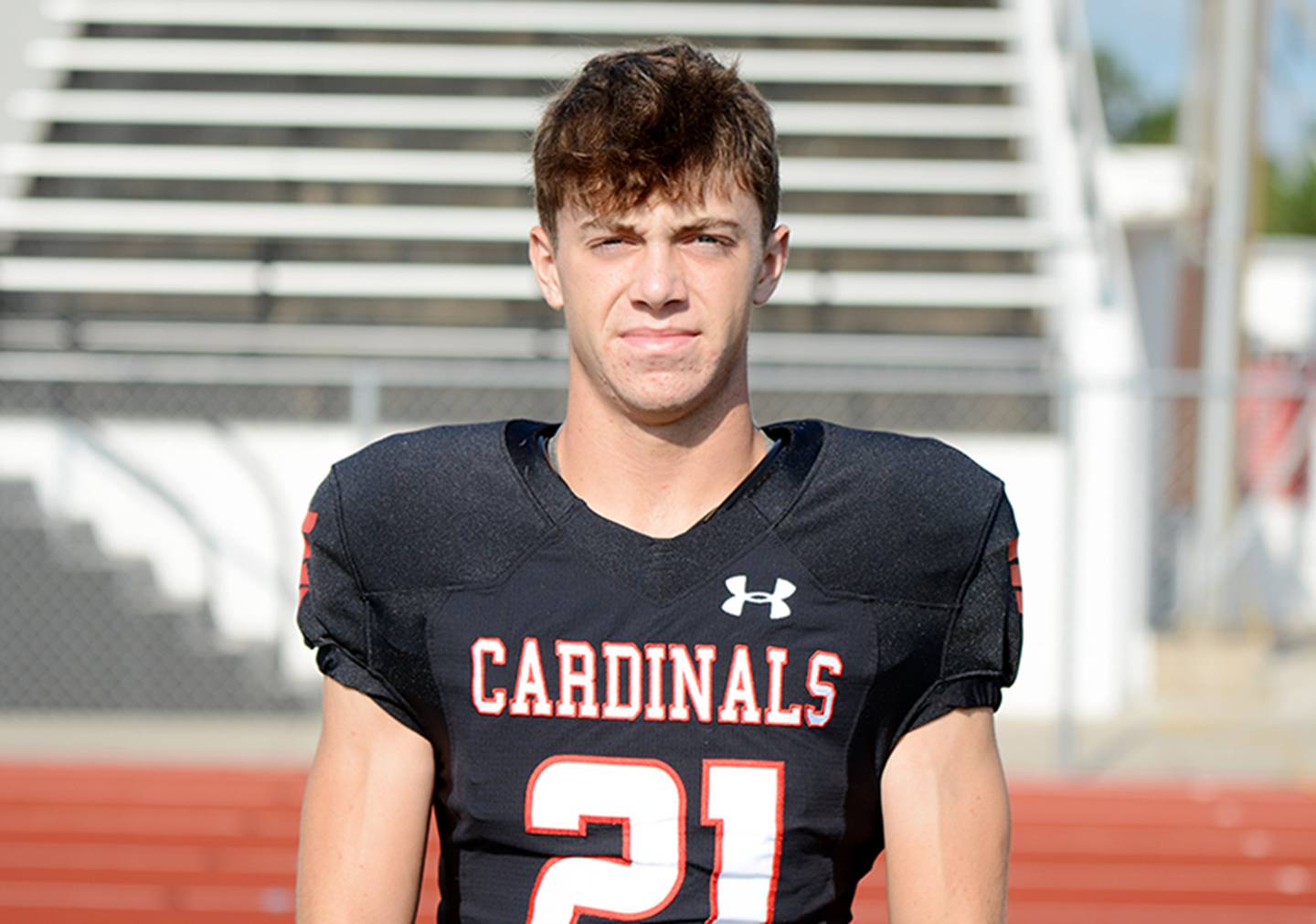 Arguello ranked second in the district with 657 passing yards and 529 rushing yards as Newton's starting quarterback. He was first in the league with eight rushing touchdowns and second with seven passing TDs.
Arguello also ranked third with 535 all-purpose yards. His 5.7 yards per carry ranked sixth in the district and he was 43-of-101 through the air.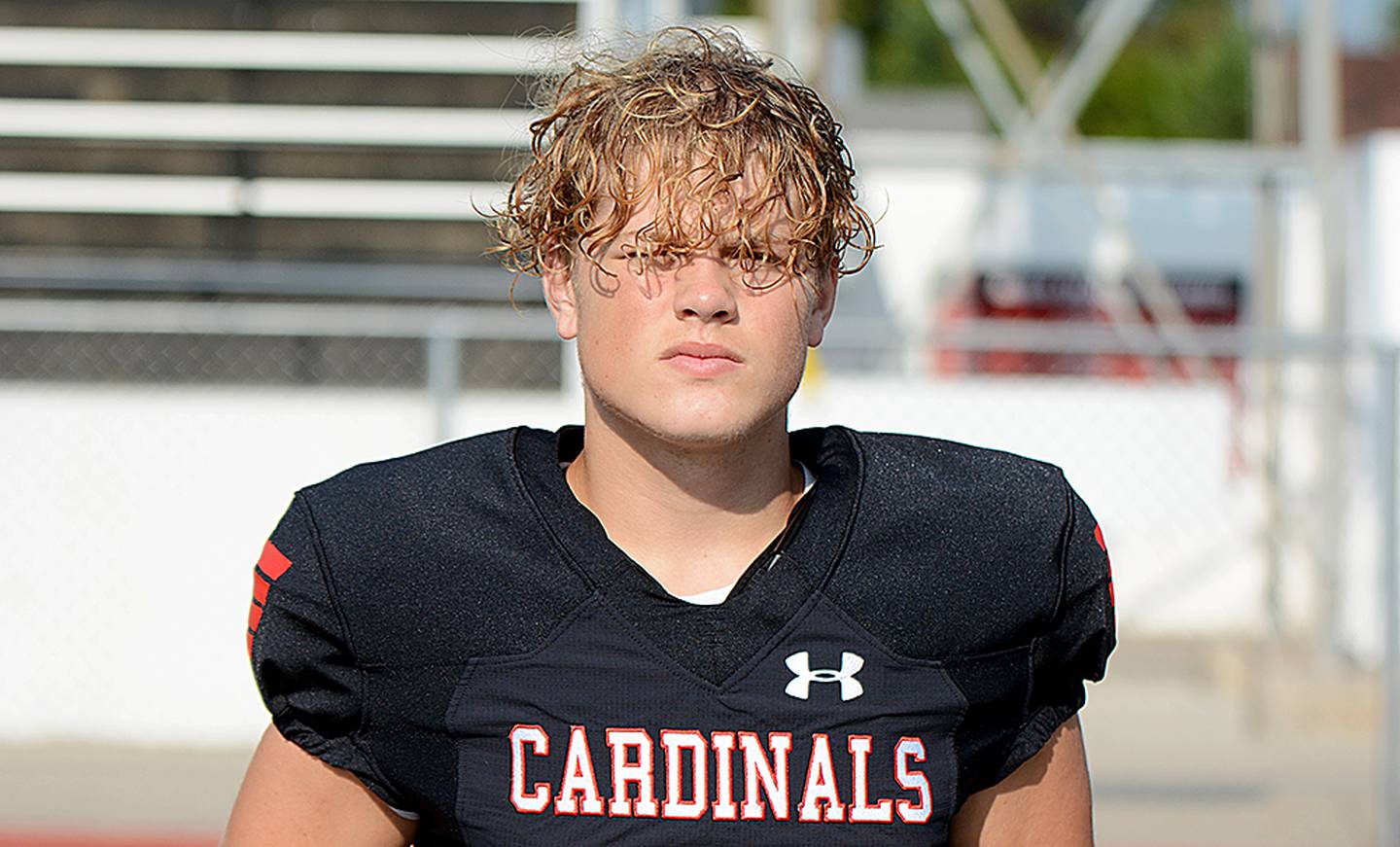 Klein led the district with 555 rushing yards and 881 all-purpose yards as the team's running back. His four rushing TDs ranked tied for sixth and his 5.6 yards per carry was seventh.
As a receiver, Klein hauled in 11 passes for 86 yards and a TD.
Chance and West were both linebackers for the Cardinals.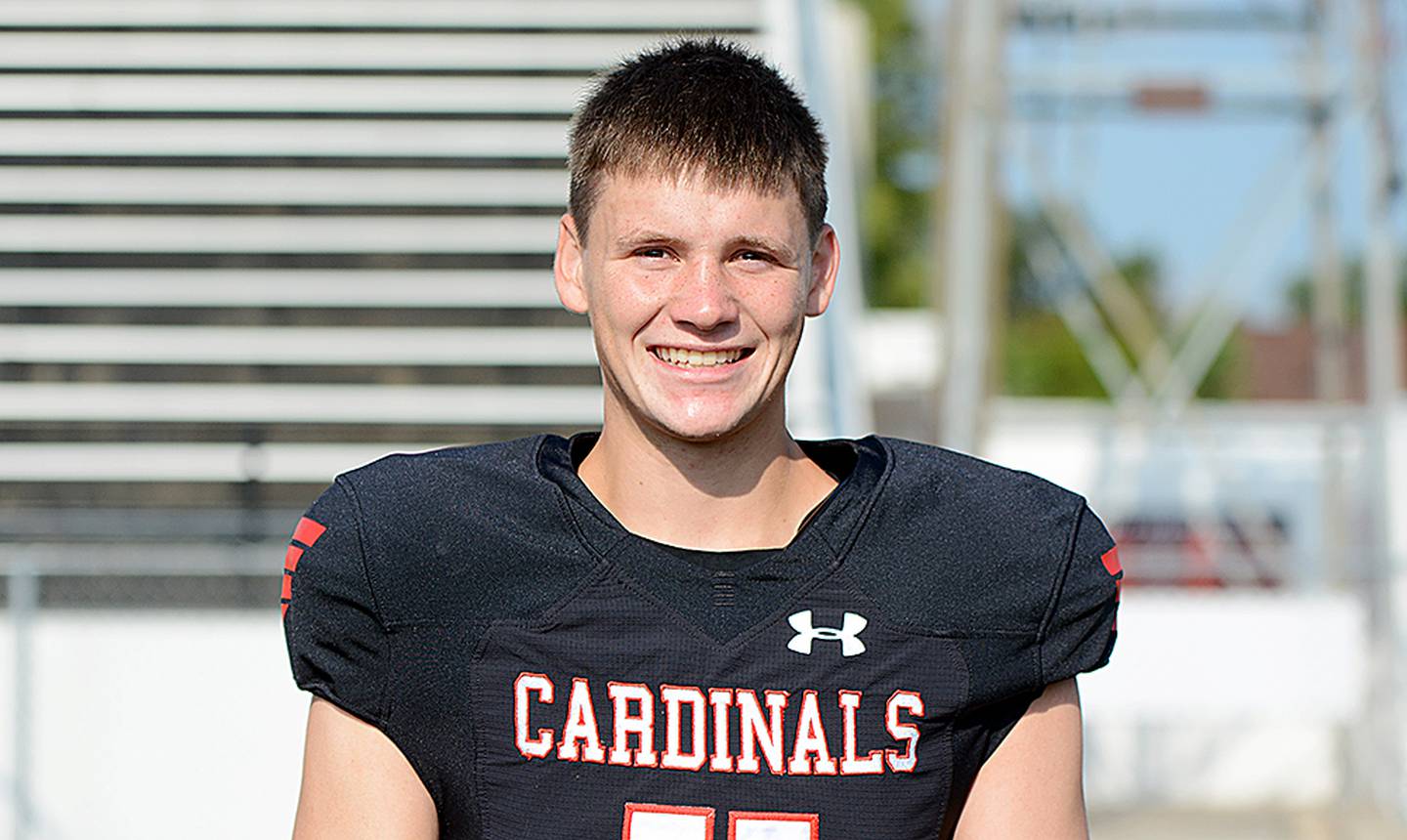 Chance led the district with 40 tackles and ranked tied for eighth with four tackles for loss. He also had one sack.
West's 38 tackles ranked third in the district and he added one sack, one interception and 2 1/2 tackles for loss.
Mattes played in the Cardinals' defensive backfield and finished with 17 tackles, a fumble recovery and an interception.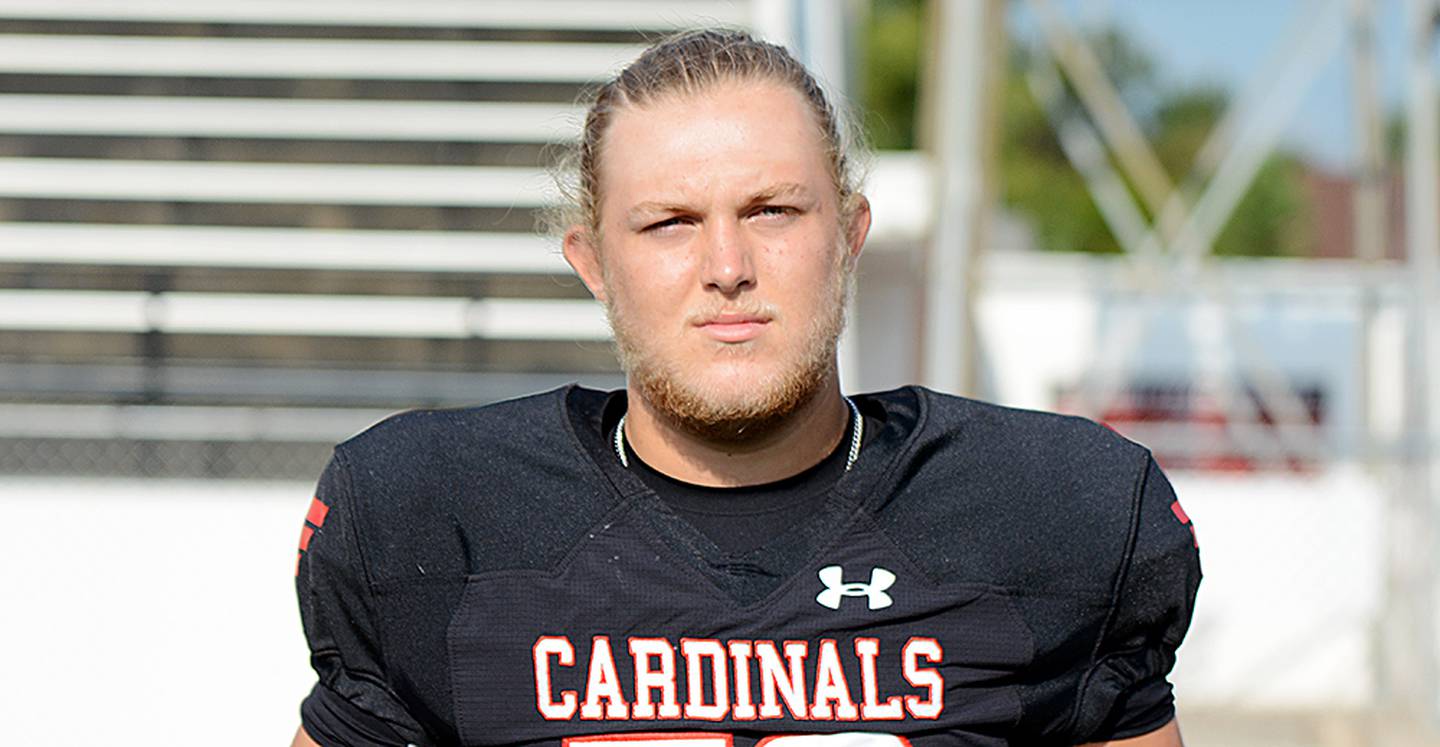 Beerends, Conner, Schilling and Grimm all were part of Newton's defensive line.
Beerends finished with 15 tackles and ranked tied for eighth with four tackles for loss. Schilling had 17 1/2 tackles, two tackles for loss and one fumble recovery.
Conner chipped in 9 1/2 tackles and three tackles for loss and Grimm registered eight tackles, one sack and 1 1/2 tackles for loss.
Hammons was the Cardinals' other linebacker. He tied for the district lead with three interceptions and a pair of pick 6s. He also added 16 tackles, one sack and 2 1/2 tackles for loss.
Moko, Thomason and Lampe were part of the Cardinals' defensive backfield.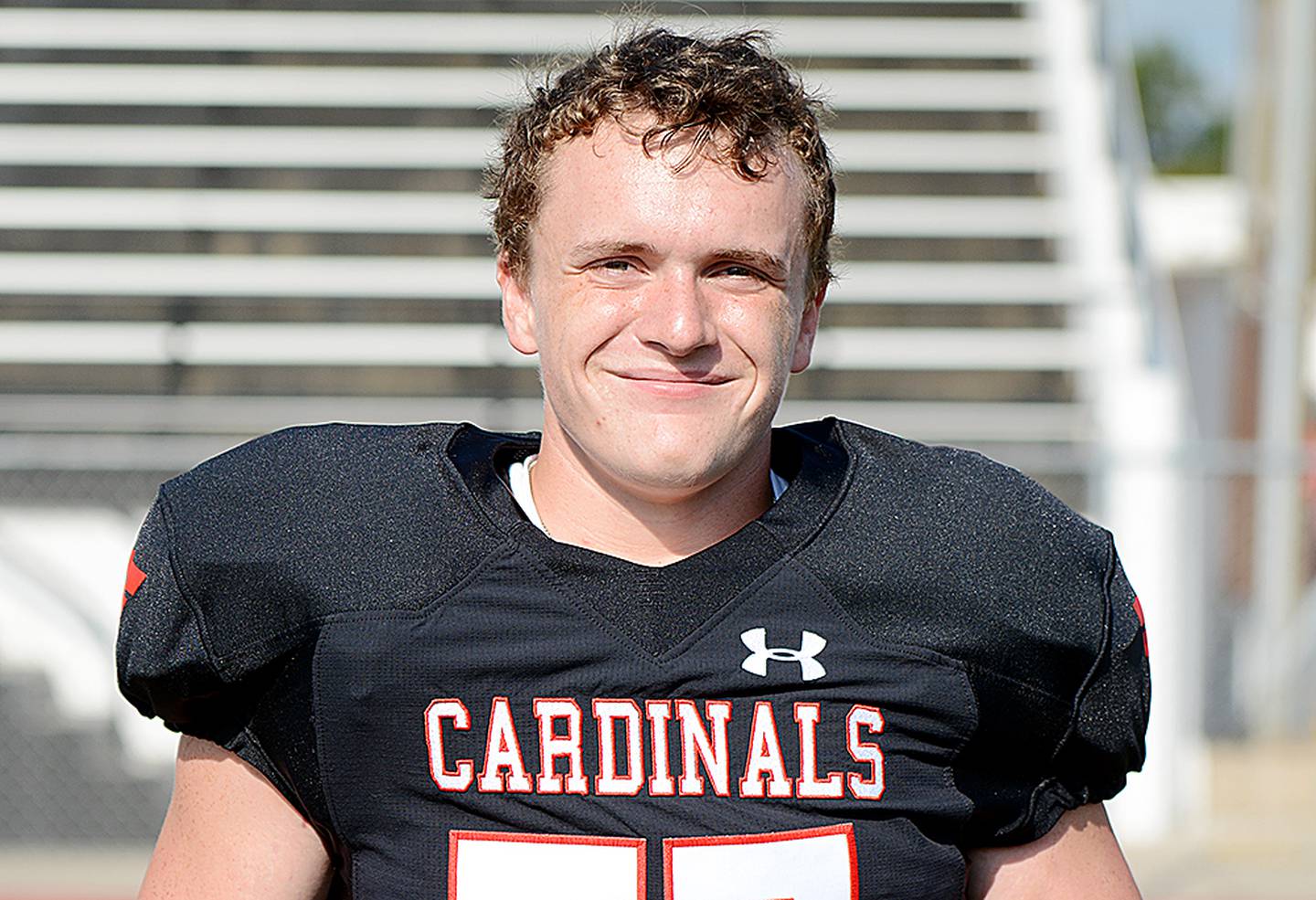 Moko finished with 11 1/2 tackles and one interception. He also had 12 catches for 186 yards and three TDs as a receiver. The 12 catches tied for sixth in the district, while the 186 yards ranked fourth and the three TDs tied for second.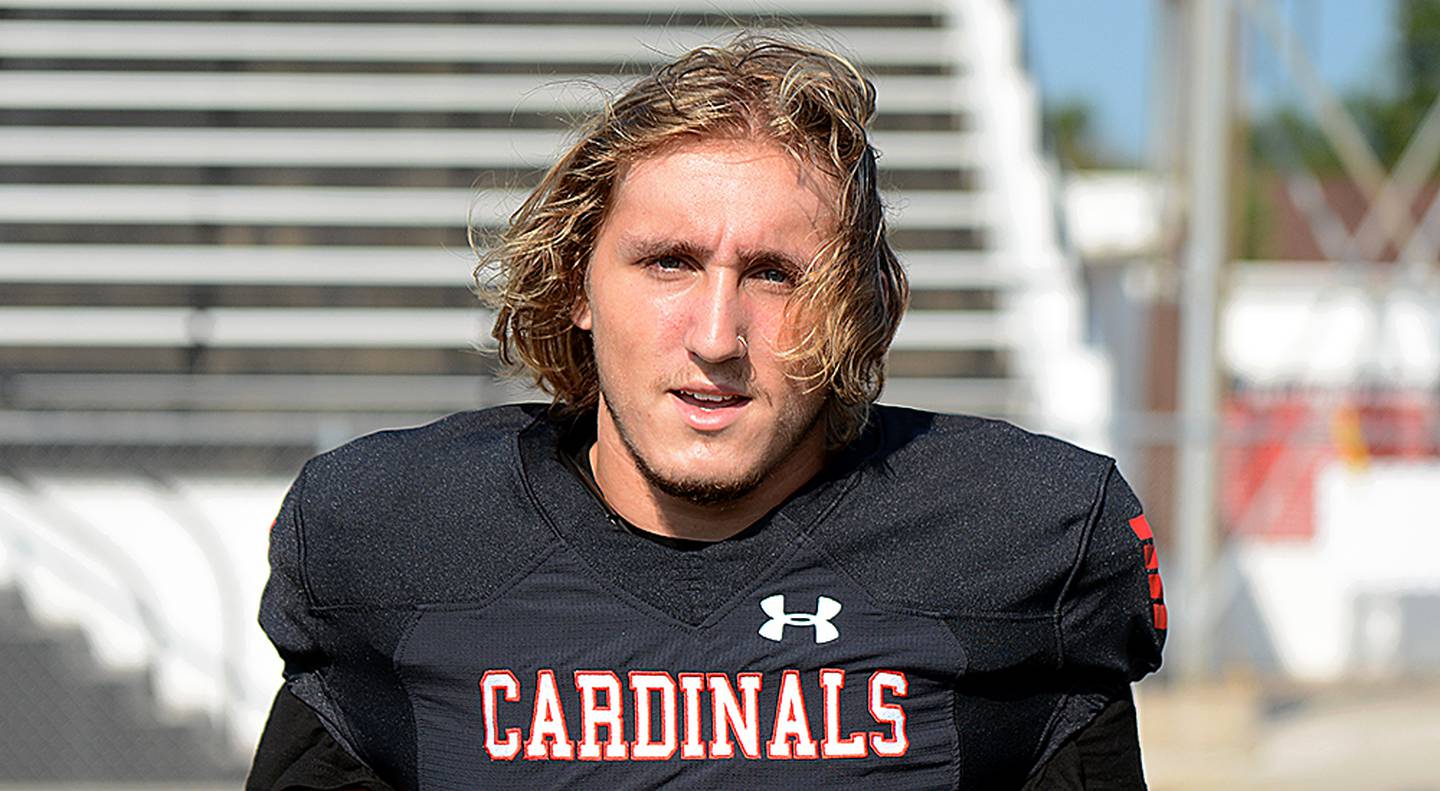 Lampe had 10 tackles and an interception and Thomason finished with nine tackles and one tackle for loss.
Brady and Elliott played on the Cardinals' offensive line and helped Newton rank second in the district with 1,133 rushing yards. The Cardinals' had a 5.4 yards per carry average, which also ranked second.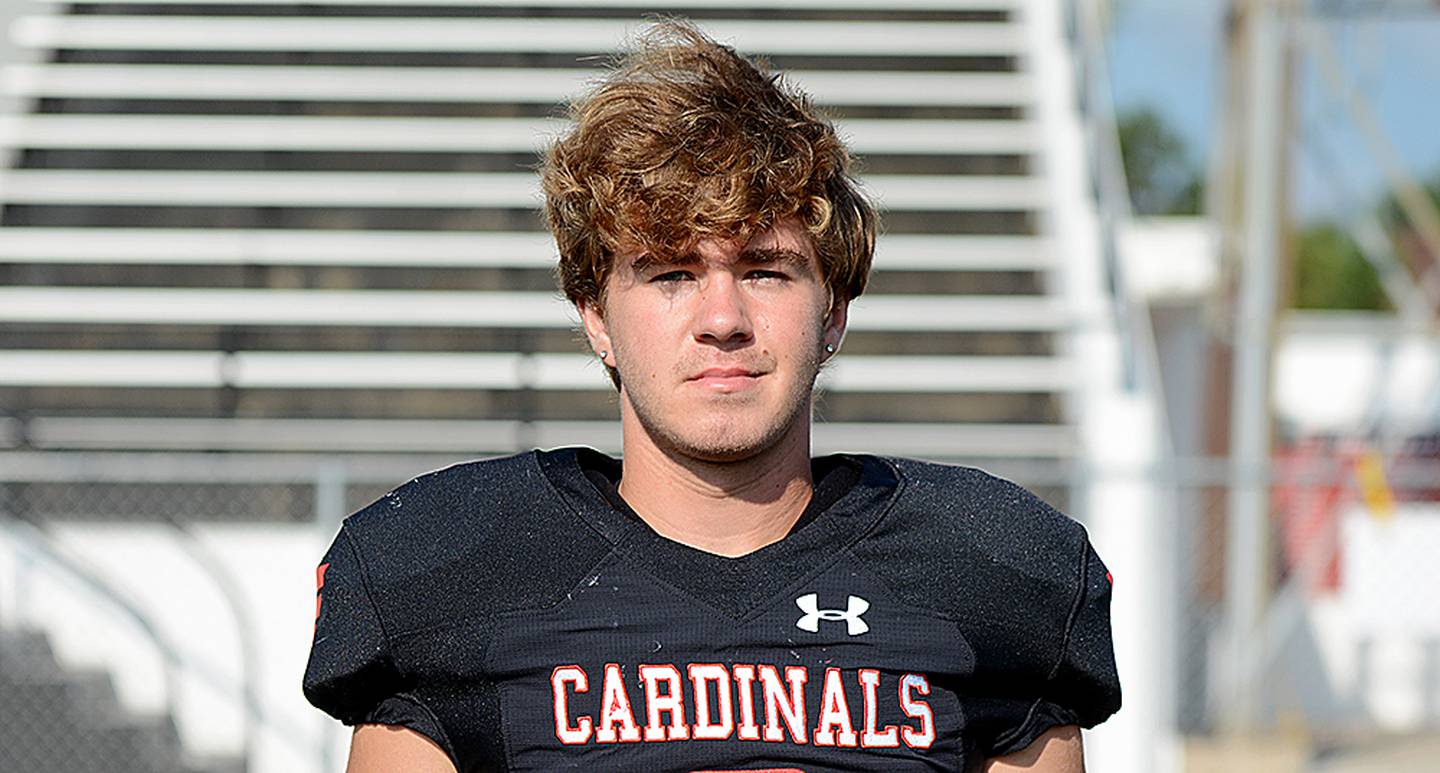 Brady and Elliott helped Newton lead the district with 20 touchdowns and 1,828 total yards.
Class 4A District 4
Final Standings
Team District Overall
Cedar Rapids Xavier 5-0 11-2
Clear Creek-Amana 3-2 6-4
Cedar Rapids Washington 3-2 5-5
Pella 3-2 4-5
Newton 1-4 5-4
Oskaloosa 0-5 4-5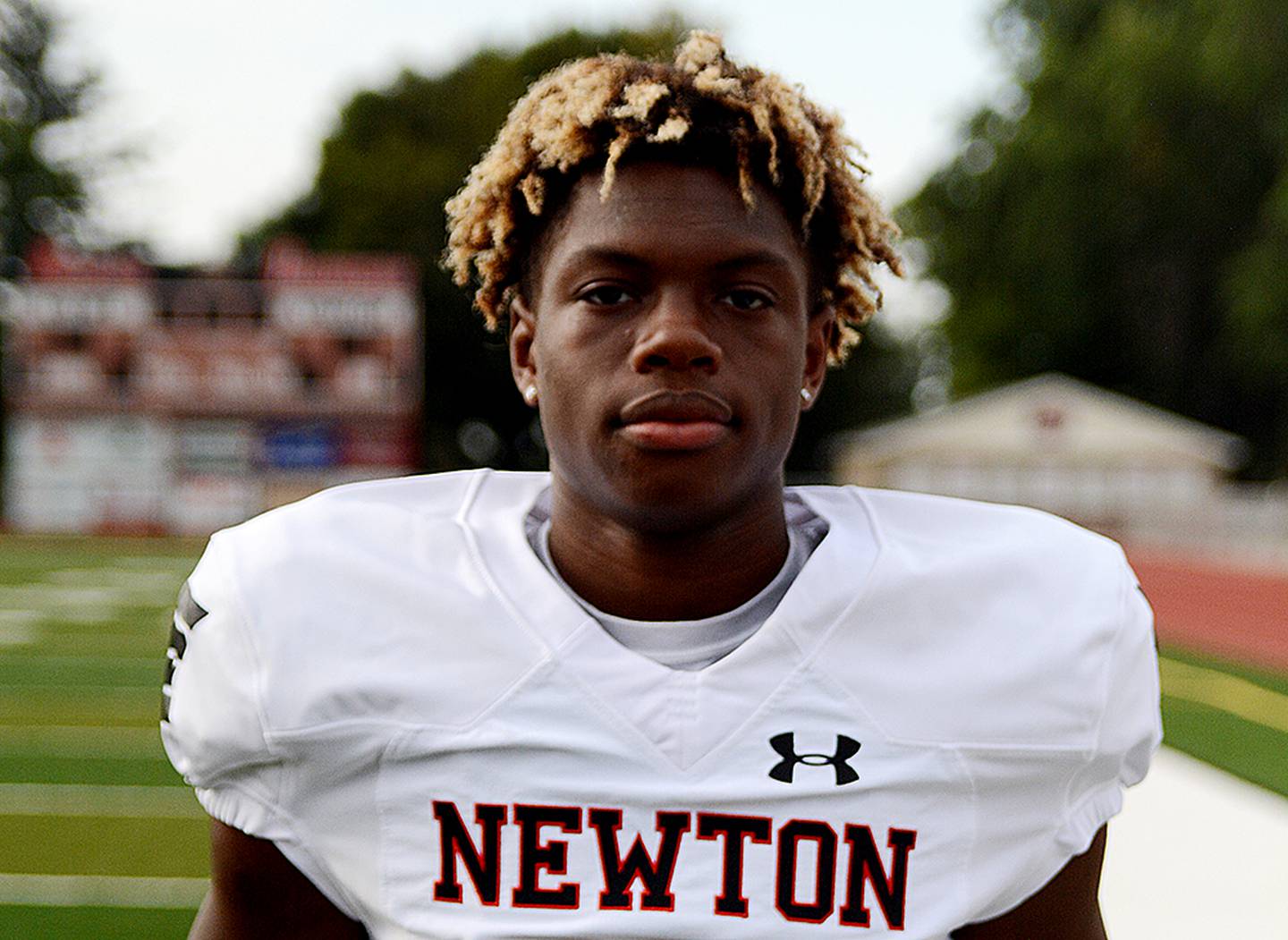 Offensive MVPs
Alex Neal, sr., Xavier
Ben Swails, sr., CC-A
Defensive MVP
Chase Mahoney, jr., Washington
Special Teams MVP
Trysten Vasquez, sr., Xavier
Coach of the Year
Duane Schulte, Xavier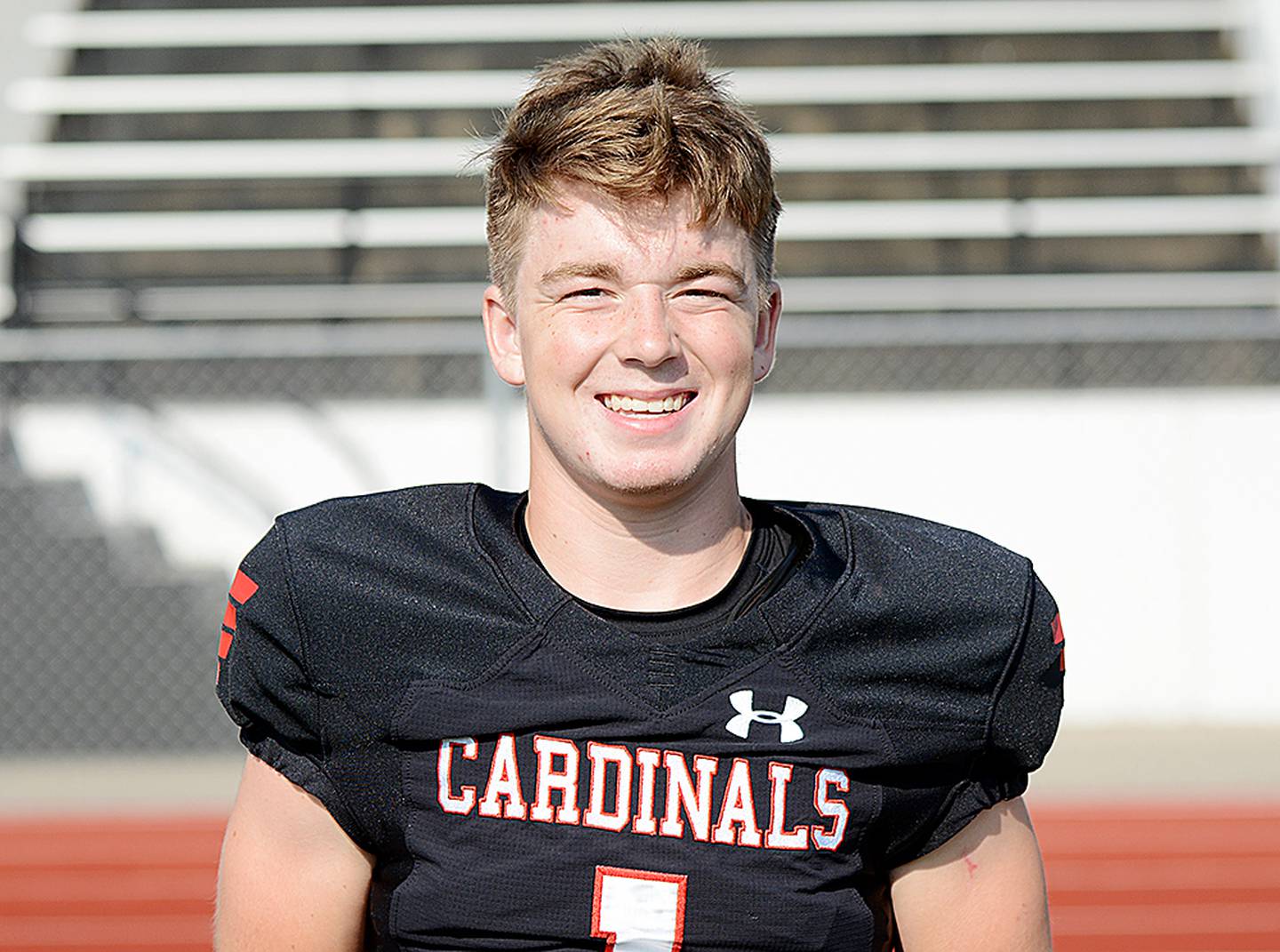 All-District
Zay Arguello, sr., Newton
Cody Klein, so., Newton
Adam Mattes, sr., Newton
Braydon Chance, sr., Newton
Brendon West, jr., Newton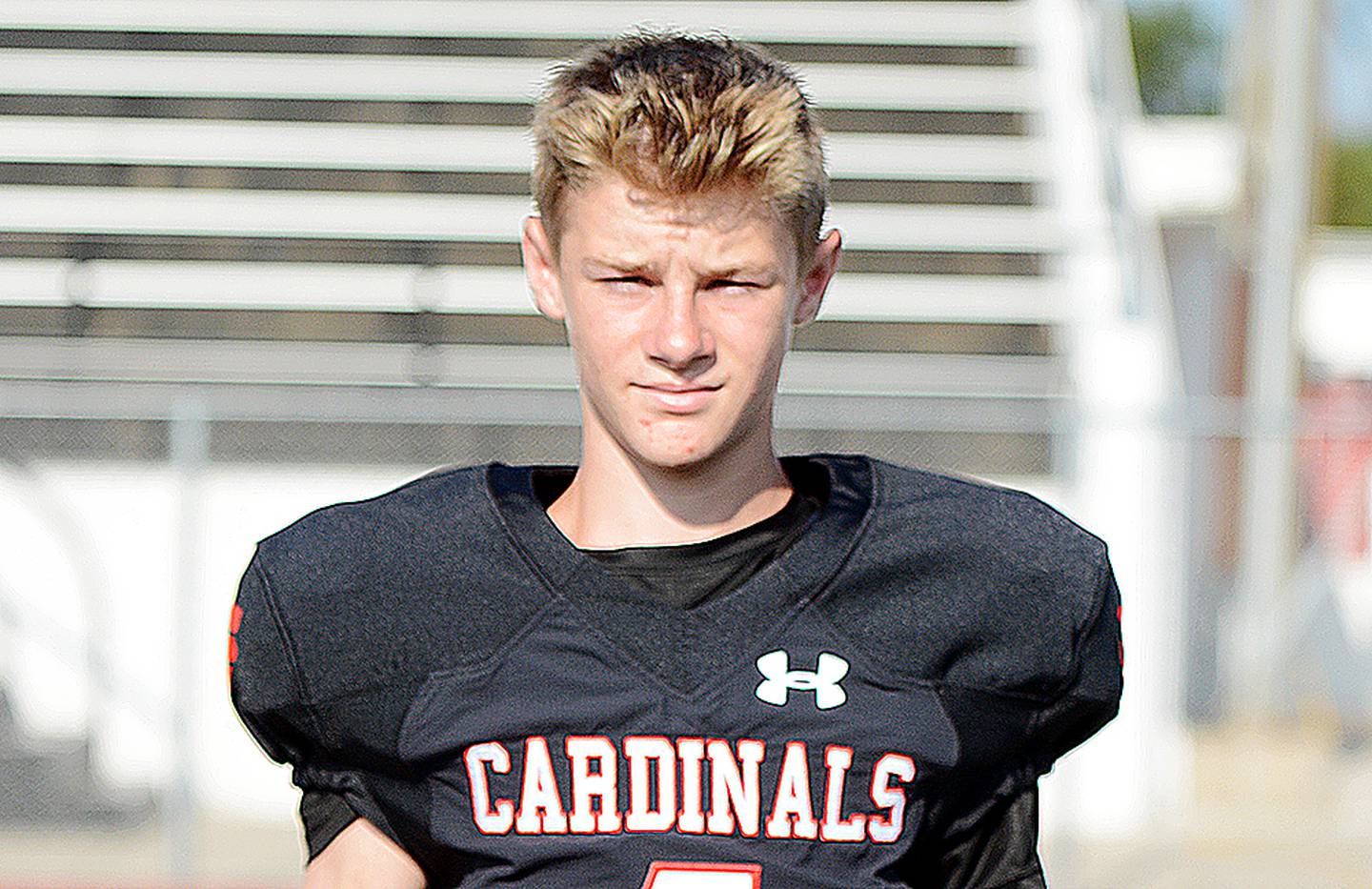 Aidan McDermott, jr., Xavier
Christian Stanek, sr., Xavier
Will Hiserote, sr., Xavier
Nate Westhoff , sr., Xavier
Josef Lemker, jr., Xavier
Thomas Sundell, jr., Xavier
Andy Kram, sr., Xavier
Grant Reasner, sr., Xavier
Thomas Reinwart, sr., Xavier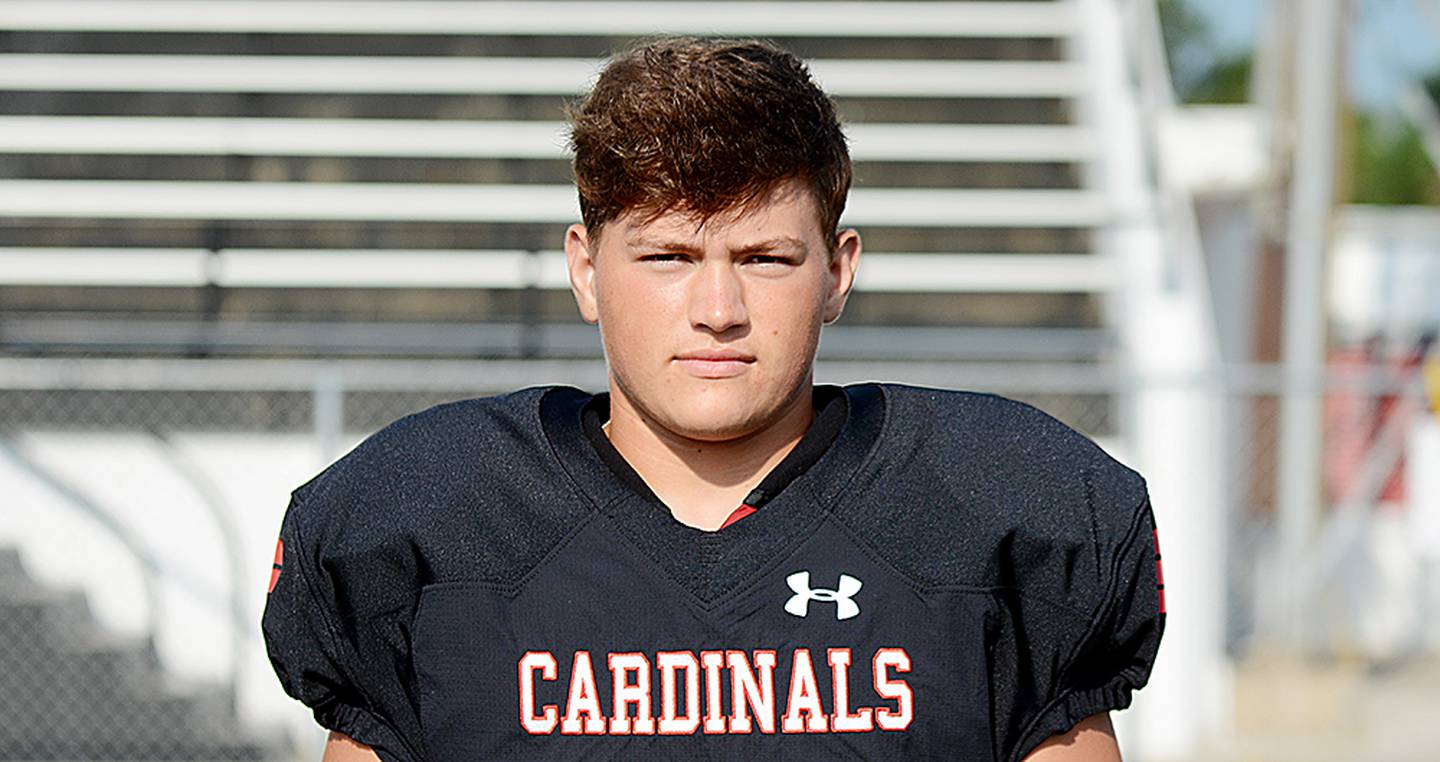 Watts McBride, jr., Cedar Rapids Washington
Noah Allen, sr., Cedar Rapids Washington
Romen Young, sr., Cedar Rapids Washington
James DeGraft-Moffat, sr., Cedar Rapids Washington
Tate Sykora-Matthess, sr., Cedar Rapids Washington
Riley Martin, sr., Cedar Rapids Washington
Jaden Harris, sr., Cedar Rapids Washington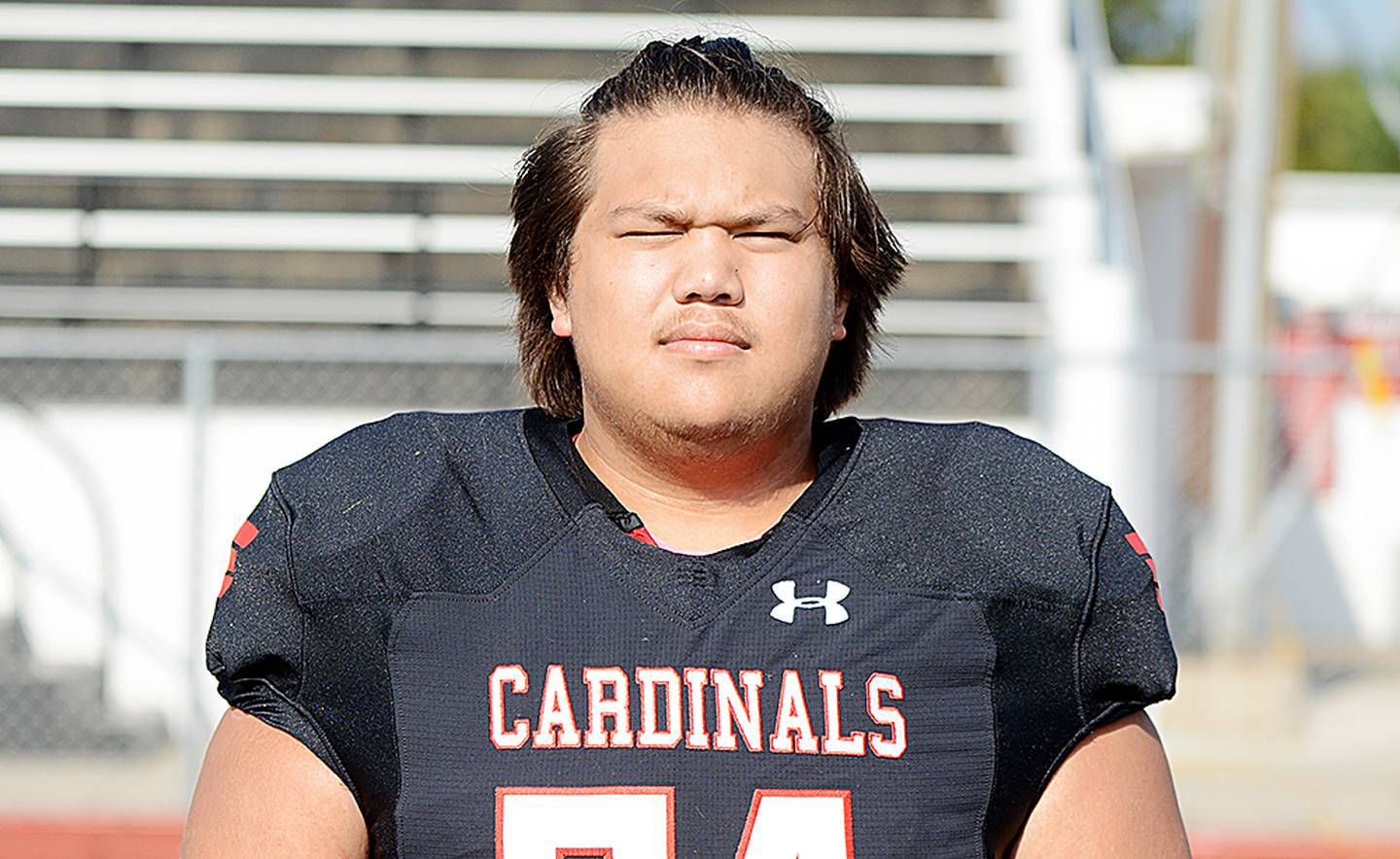 Harrison Rosenberg, sr., Clear Creek-Amana
Gage Freeman, sr., Clear Creek-Amana
Tommy Morlan, sr., Clear Creek-Amana
Bryce Mougin, sr., Clear Creek-Amana
Brody Clubb, fr., Clear Creek-Amana
Grant Kruse, sr., Clear Creek-Amana
Caleb Allan, jr., Clear Creek-Amana
Nolan Clayberg, sr., Pella
Preston Rowe, sr., Pella
Aidan Pollock, sr., Pella
CJ Smith, sr., Pella
Konner Vander Werf, sr., Pella
Trey Van Hauen, jr., Pella
Tate Weesner, jr., Pella
Colin Snitker, sr., Oskaloosa
Waylon Bolibaugh, jr., Oskaloosa
Jonathan Linder, jr., Oskaloosa
Keaton Flaherty, sr., Oskaloosa
Honorable Mention
Garrett Beerends, sr., Newton
Cole Conner, sr., Newton
Evan Grimm, sr., Newton
Reese Hammons, sr., Newton
Keith Moko, sr., Newton
Alex Thomason, jr., Newton
Austin Brady, sr., Newton
Nate Lampe, so., Newton
Blake Schilling, so., Newton
Jevin Rexroth, jr., Xavier
Spencer Mesch, sr., Xavier
Ben Volk, jr., Xavier
Jake Dougherty, sr., Xavier
Aidan Henry, sr., Xavier
Andrew Kleineck, sr., Xavier
Michael Blank, jr., Cedar Rapids Washington
Miles Thompson, jr., Cedar Rapids Washington
Reid Ortiz, sr., Cedar Rapids Washington
Asa Greco, jr., Cedar Rapids Washington
Preston Johnson, jr., Cedar Rapids Washington
Leighton Charters, jr., Cedar Rapids Washington
Reece Hoffman, jr., Clear Creek-Amana
Brock Sherman, jr., Clear Creek-Amana
Gunther Sandersfeld, sr., Clear Creek-Amana
Blaine Stockman, sr., Clear Creek-Amana
Xavier Williams, sr., Clear Creek-Amana
Ethan Pegump, sr., Clear Creek-Amana
Nick Johnson, jr., Clear Creek-Amana
Jack Stevens, so., Clear Creek-Amana
Sam Lund, sr., Clear Creek-Amana
Tyler Steines, sr., Clear Creek-Amana
Jack Downes, jr., Clear Creek-Amana
Caleb Briggs, sr., Pella
Gage Gift, jr., Pella
Caden Riggen, jr., Pella
Blake Meyer, sr., Pella
Quinn Rhamy, sr., Pella
Warren Feudner, sr., Oskaloosa
Dawson Braden, sr., Oskaloosa
Ikaika Opheim, sr., Oskaloosa
Caden Kelderman, sr., Oskaloosa
Junior Ramirez, jr., Oskaloosa
Eli Molineux, jr., Oskaloosa
Golden Apple
Tyson Elliott, sr., Newton
Jabari Dobbs, sr., Cedar Rapids Washington
Reece Thoreson, sr., Pella
Will Schultz, sr., Oskaloosa
Landon Briggs, sr., Oskaloosa