SULLY — A dominant first half sent Lynnville-Sully's football team to an easy playoff win over Highland on Friday night.
The Hawks rushed for 328 yards and scored the game's first 40 points during a 40-15 win in a Class A postseason opener.
The ninth-ranked Hawks, who won their eighth straight game, averaged 8.4 yards per carry with Corder Noun Harder and Kyle Squires both rushing for more than 100 yards in the win.
Noun Harder scored on touchdown runs of 38 yards and 1 yard in the first quarter to put the Hawks up 13-0.
In the second, a short TD run by Lane Fisk was sandwiched between a 45-yard TD run by Squires and a 20-yard TD catch by Squires from Conner Maston.
Neither team scored in the third, but Squires rumbled for a 27-yard touchdown run in the fourth to make it 40-0.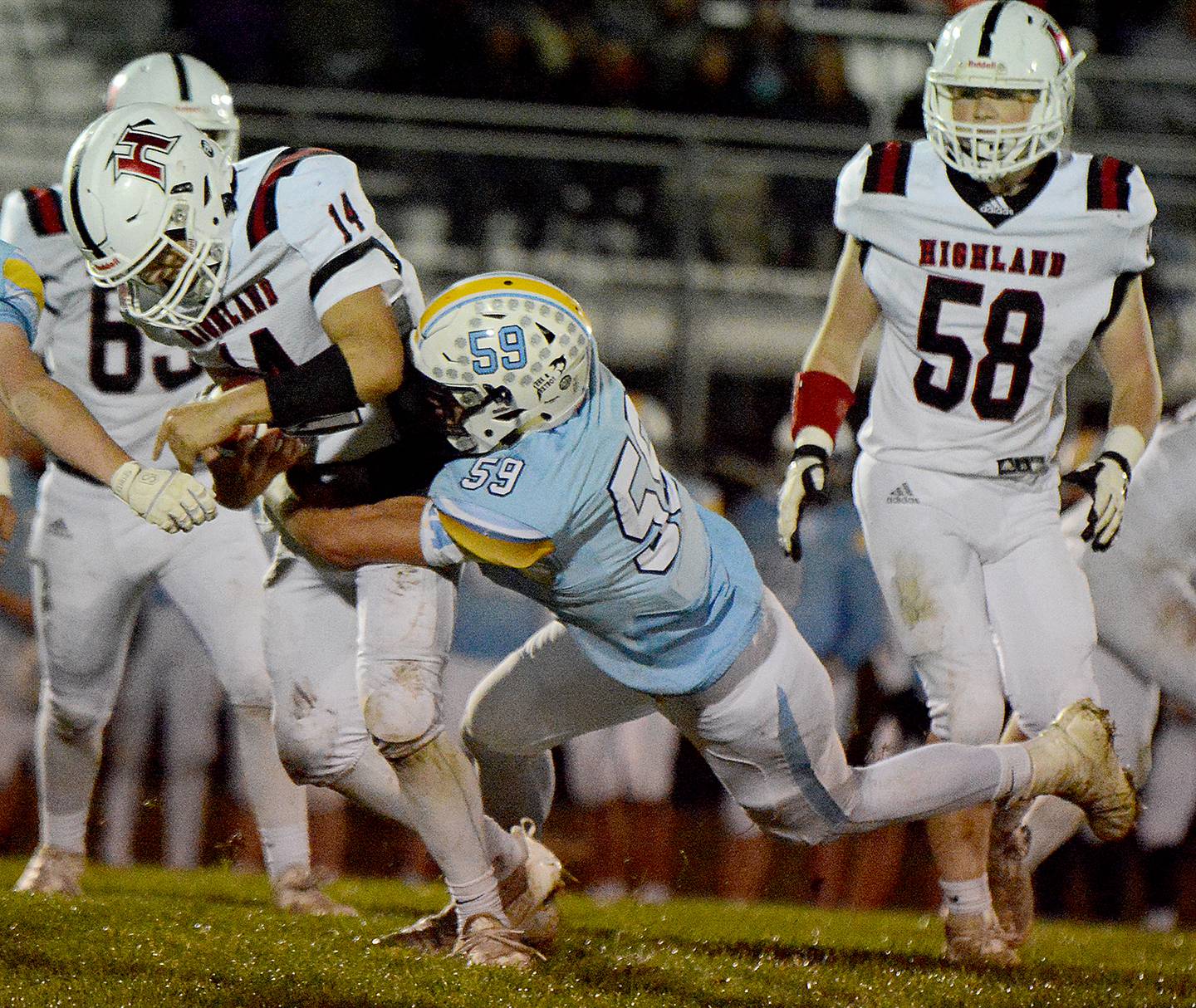 Noun Harder led the L-S offense with 177 yards and two scores on 17 carries. Squires added 110 yards and two scores on 11 carries and had a 20-yard TD catch.
Maxwell Mintle chipped in 31 rushing yards, Bryce Richards hauled in a 36-yard catch in the first half and Maston finished with 56 passing yards, one TD and one interception.
Maston led the L-S defense with eight tackles and one pick, Keegan DeWitt had seven tackles, Ty Jones finished with 6 1/2 tackles and two tackles for loss and Noun Harder and Squires each registered five tackles.
Mathias Torres collected four tackles and C.J. Nikkel and Brodey Johnson each recorded one sack.
Highland (3-6) rushed for 228 yards but was plagued by 11 penalties worth 105 yards.
The Hawks were placed in playoff Pod 3 and will host North Tama (7-2) at 7 p.m. on Friday in Sully. Earlham (6-3) and fourth-ranked Grundy Center (8-1) also are in the pod.