IOWA CITY — Thirty percent of Lynnville-Sully's runners who competed in the Class 1A state qualifying meet on Thursday are headed to state.
The Hawks sent 10 harriers to Kickers Park Soccer Complex and three of them will be in Fort Dodge next week for the Iowa High School State Cross Country Championships.
Greenlee Smock is back at state for a third time, James Gruver is now a two-time state qualifier and Zach Morningstar joins the Hawk duo as all three finished in the top 10 of their respective varsity 5K races during a state qualifying meet hosted by Iowa City Regina.
"I am excited for our three state qualifiers but for all our team as they will get to prepare, see and experience either competing in the state meet or cheering for their teammates," Lynnville-Sully cross country coach Darin Arkema said. "We look forward to seeing what kind of times and performances Greenlee, James and Zach can accomplish next week."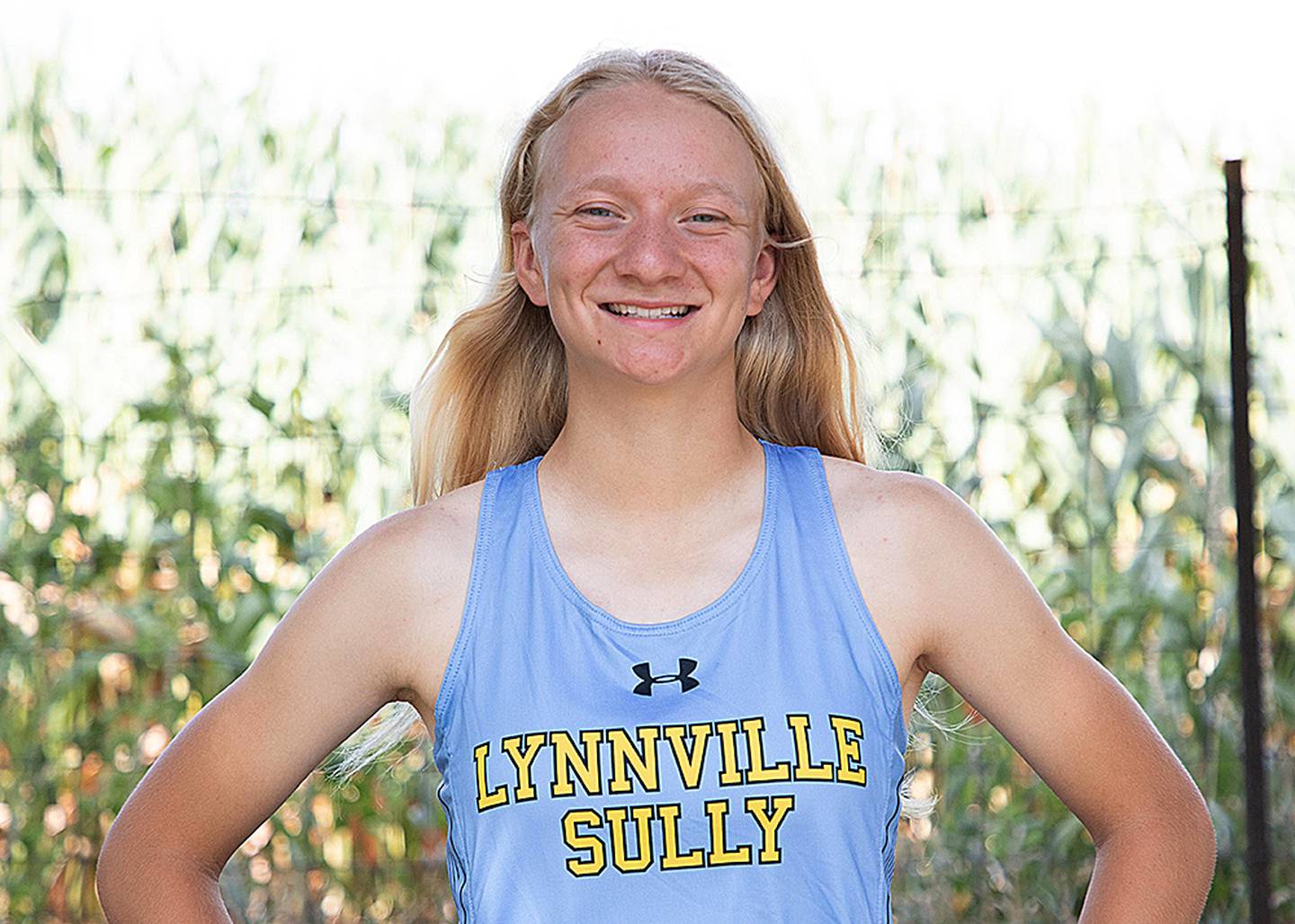 The Hawk boys had just three runners total and two of them are headed to state.
The L-S girls were fourth in the team standings behind three ranked teams. The top 10 individuals and top two teams in each race advanced to the state meet in Fort Dodge next week.
Smock, who is ranked 16th in 1A, led L-S in second place in the girls' 5K race. She finished in 21 minutes, 0.54 seconds.
Class 1A No. 14 Meghan Wheatley of North Linn won the race in 19:51.51.
"Greenlee got away from the start line well like we discussed, but then the top North Linn runner kept on that pace and Greenlee settled in a bit with the top girl from Regina," Arkema said. "She battled a bit of a side ache in the second half of mile one and into mile two before shaking it out and being able to pull away for the runner-up finish, her highest finish at a state qualifying meet in her three years as a state qualifier."
L-S freshman Olivia Norrish was just one off a qualifying spot in 11th. She finished in a career-best 22:51.74.
Class 1A No. 7 Iowa City Regina and No. 8 North Linn both scored 42 points at the top of the team standings, but the Regals were crowned champions with a better sixth runner. Both teams advanced to state.
Class 1A No. 20 Montezuma (68) was third followed by Lynnville-Sully (84) and Columbus (119).
"For the girls' race, we knew that North Linn, Regina and Montezuma would have the top teams and a number of the top individuals, but I wanted us to seize the opportunity to be right there competing with Monte and nipping at their heels," Arkema said. "With a number of season bests or personal records the girls were able to do that and earn a fourth place finish."
The other three scoring runners for the L-S girls were Kendra Fikse (season-best 24:51.75) in 24th, Callista Hackert (career-best 25:13.28) in 29th and Kinsley Tice (25:15.59) in 30th.
The two non-scoring runners were Corrina Rozendaal (career-best 26:11.75) in 43rd and Brooke Conover (28:37.54) in 54th.
Norrish was in the top 10 for a good chunk of the race but was edged out at the line for the final qualifying spot.
"I couldn't have asked anything more from Olivia as she ran a PR by nearly a minute which is why she was battling for a state qualifier spot," Arkema said. "If she came and ran what she had been running she would have been back near 20th. Disappointed for her, but excited and proud of what she accomplished and hope it keeps a little fire burning in her for her to realize what she can work towards for next season."
Class 1A No. 11 Iowa City Regina won the boys' team title with 41 points and No. 14 Columbus earned the other state bid with 66 points.
Gruver jumped into the latest rankings in 1A at No. 20 recently. He was fourth in the boys' 5K race with a time of 17:57.77.
"James fell off the pace of the top three and really from the point on was running basically alone," Arkema said. "It was a 10-15 second gap from him to the guys in front and the same gap to runners behind him. He kept pushing himself and worked to make sure he wasn't caught by anybody at the end."
Gruver only trailed No. 17 Aiden O'Neil of Regina (17:20.03), No. 19 Freddy Vergara of Columbus (17:25.68) and No. 16 Bryson Grove of English Valleys (17:41.14).
Morningstar grabbed the 10th and final qualifying spot with a career-best time of 18:29.54. Evan Fikse was the other Hawk runner and he was 75th in 24:34.3.
"Zach was in 16th place at the one-mile point but just kept on digging and with each step was working his way up one runner at a time until just past the two-mile point he got himself into the top 10 but had a close group of guys around him. To say he was hurting but giving it his all over the last half mile would be an understatement."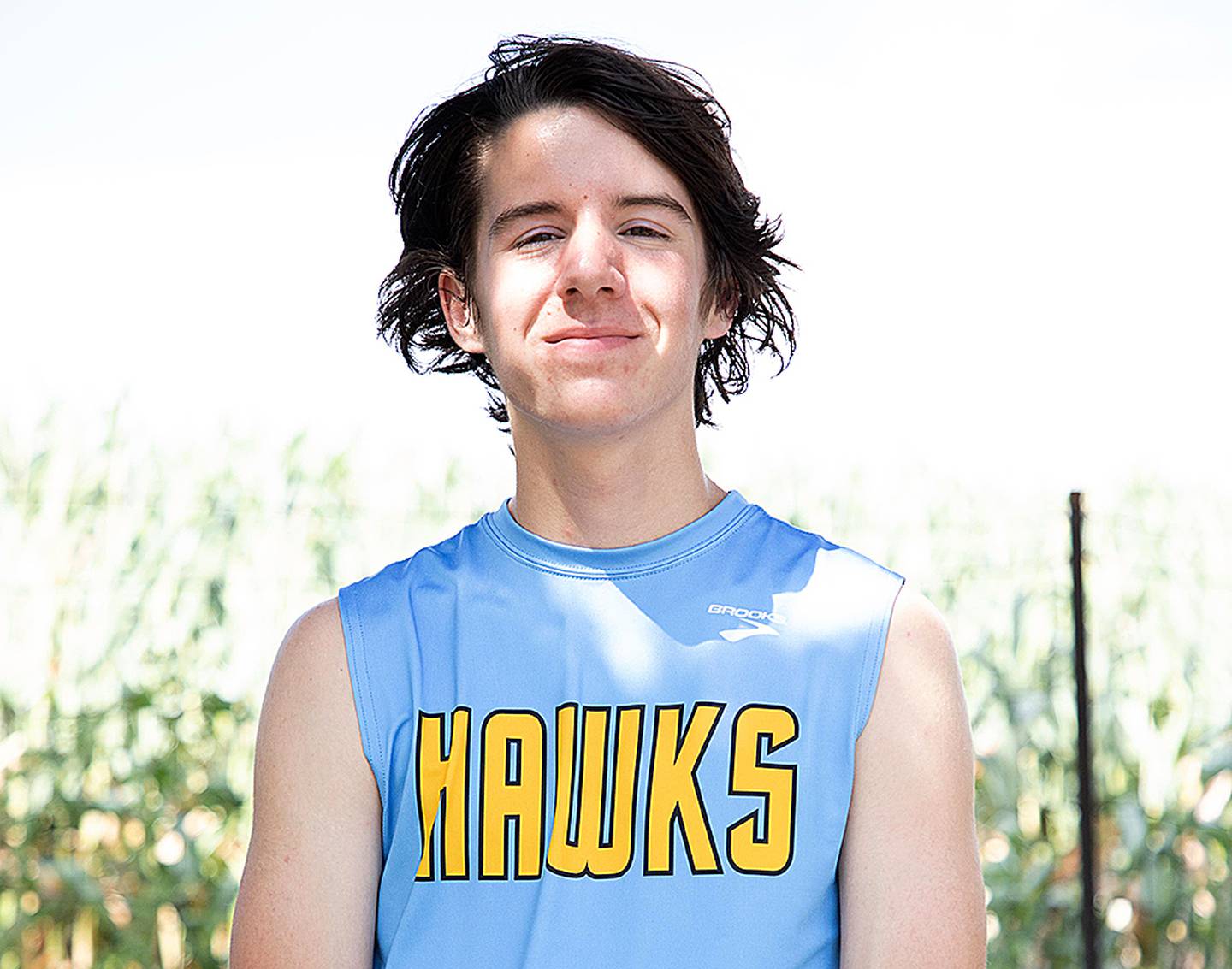 Arkema said Morningstar was in a battle for the final spot right up to the finish line.
"As he made the last turn, he had one runner sprint past him and another runner who was side by side with him," Arkema said. "As the two of them crossed the line, it was tough to see around the crowd and race workers if he had beat him or not, and then we weren't sure if that battle was for 9th/10th or 10th/11th.
"Everyone was relieved to find out after a bit of a wait that it indeed was for 9th/10th and that he had qualified for state. Great race by Zach to set a PR and achieve his goal that he had put so much work into since the end of last cross country season."
The Class 1A girls' state cross country race at Lakeside Golf Course in Fort Dodge begins at 2:30 p.m. on Saturday. The boys' race begins at 3:15 p.m.