PELLA — Newton senior Alyssa Shannon was part of a photo finish during the girls' 5K race at the Little Hawkeye Conference meet on Monday.
Shannon was in a battle for the final medal but she came up just short and the Cardinals placed fifth as a team against very strong conference competition.
"The team came out and raced well against tough competition. They are looking forward to next week," Newton girls cross country coach Rachelle Tipton said.
Shannon placed 16th in the race with a time of 21 minutes, 15.7 seconds. The 15th and final medalist ran the race in 21:15.5.
"Alyssa came around toward the finish in 15th and fought so hard to hold off the charge, it was pretty much a photo finish," Tipton said. "We'll keep talking strategy this week in preparation for state qualifying."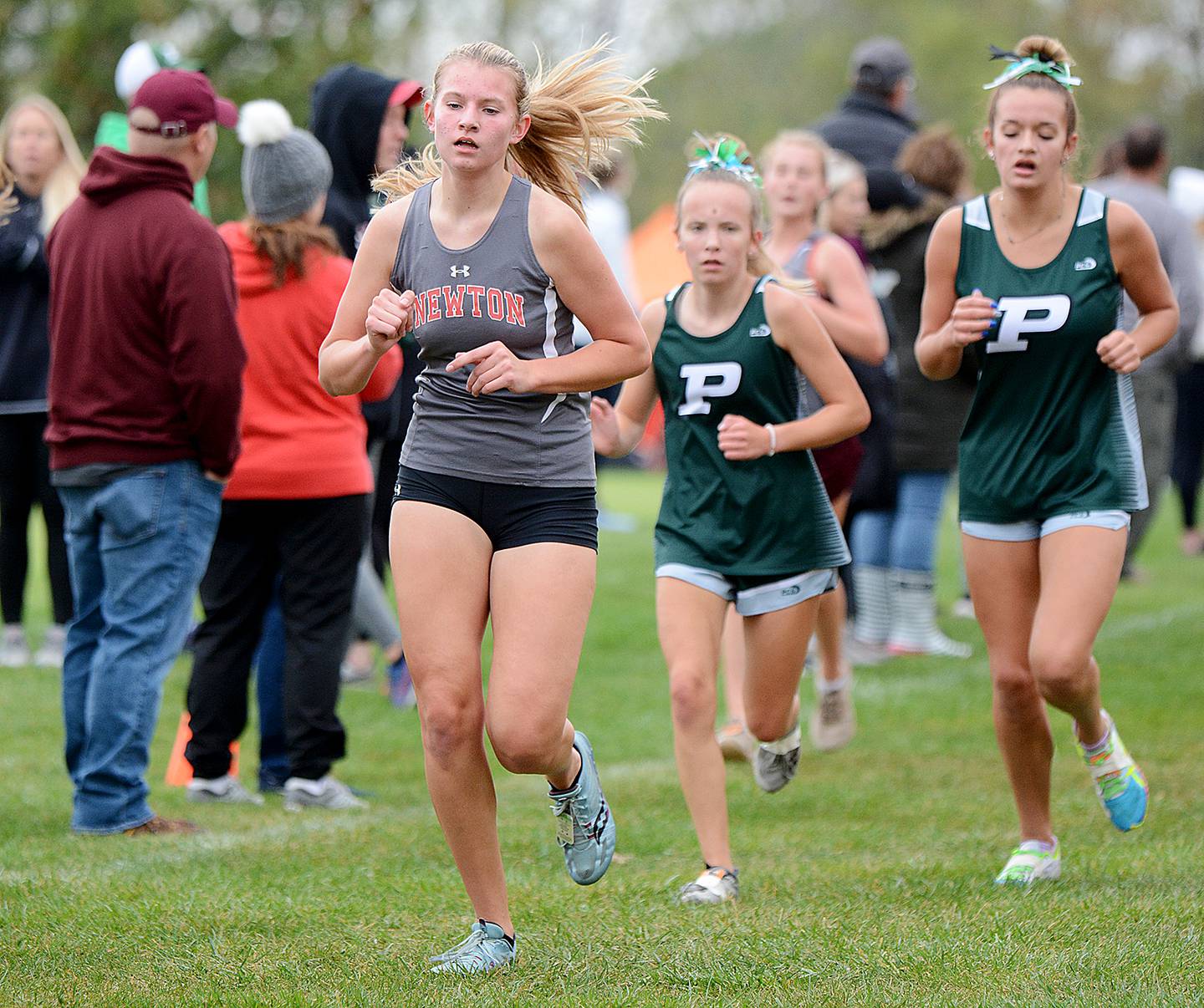 The Cardinals put six of their seven runners in the top 40 at the Central College course.
Kate Muckler was 22nd overall in 22:05.1. Hadley Kruse placed 33rd in 22:25.7 and the other two scoring runners were Morgan Stalzer (22:34.4) in 35th and Bella Winther (22:43.3) in 38th.
"Kate keeps coming on strong," Tipton said about Kate Muckler. "Looking at overall times today, for her to hold steady means she's ready for the big drop."
Kelsey Church (22:44.4) came in 39th and Laura Sander (24:40.9) was 53rd.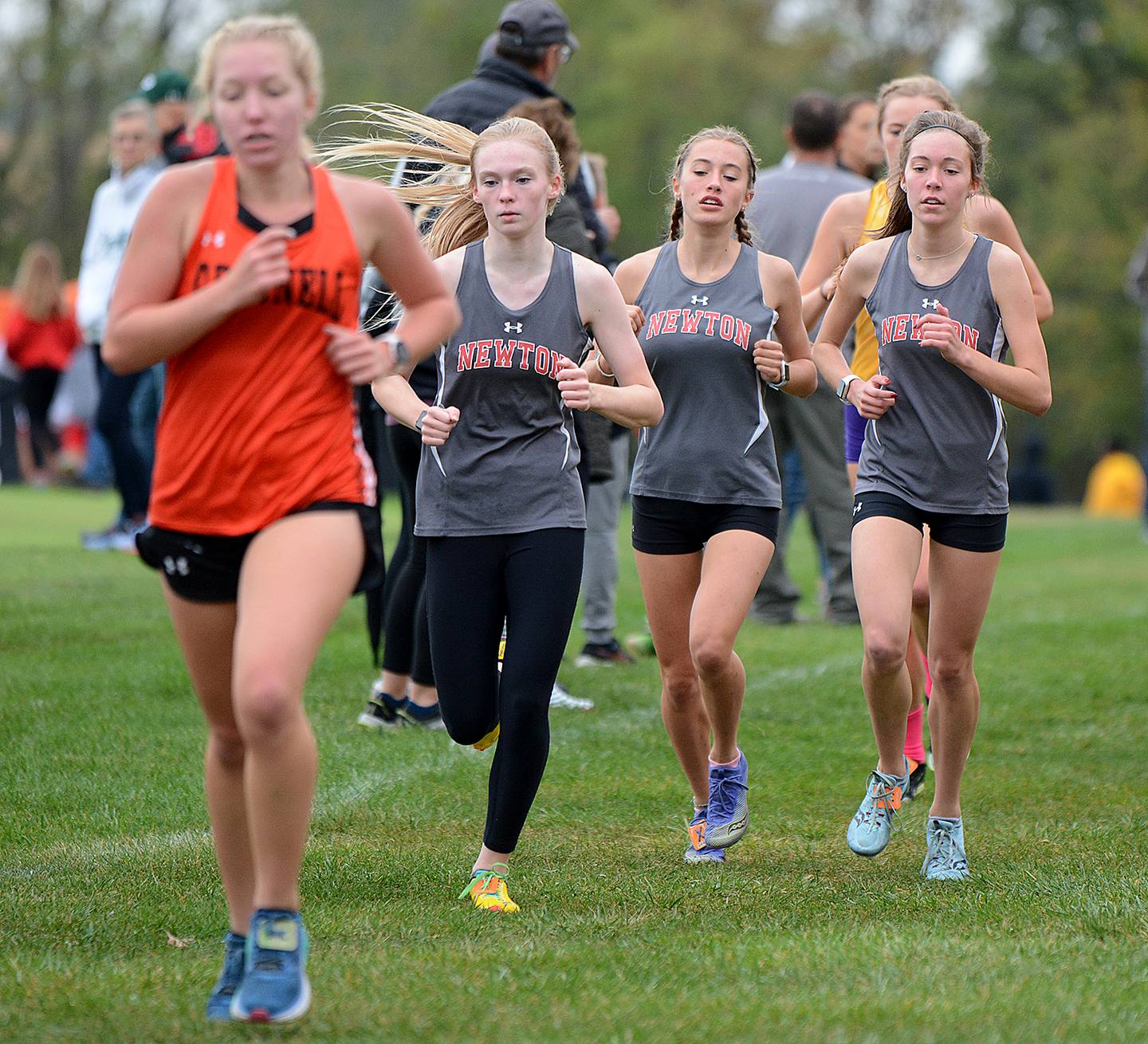 Four of the top five finishers are ranked in either Class 1A, 3A or 4A. Class 4A No. 27 Breelie Mauro of Norwalk won the race in 19:39.7. Class 3A No. 19 Raegan Snider of Pella was the runner-up in 19:55.3.
Indianola won the conference team title with 60 points, edging 3A No. 14 Dallas Center-Grimes by two points.
Class 3A No. 14 Pella was third with 81 points, Norwalk finished fourth with 88 and Newton (151) came in fifth. The rest of the eight-team field included Grinnell (153), Pella Christian (161) and Oskaloosa (182).