JEWELL — Junior Paige Steenhoek earned all-conference honors for PCM's girls cross country team on Monday.
The Mustang girls nearly put all five of their scoring runners in the top 30 and finished fifth as a team in the seven-team field. PCM scored 111 points, falling to Class 3A Nevada by a single point.
No one team came close to 2A No. 15 Roland-Story, which won the conference title with 25 points. The Lady Norse locked down the top three positions in the girls' 5K race and also had a fourth runner in the top 10.
Steenhoek was sixth in the girls' race. She finished in 22 minutes, 3 seconds. After that came Tiffani Koonce (24:06) in 23rd, Makayla True (24:10) in 25th, Jillian Fairbanks (24:58) in 31st and Riley DeVore (25:11) in 32nd.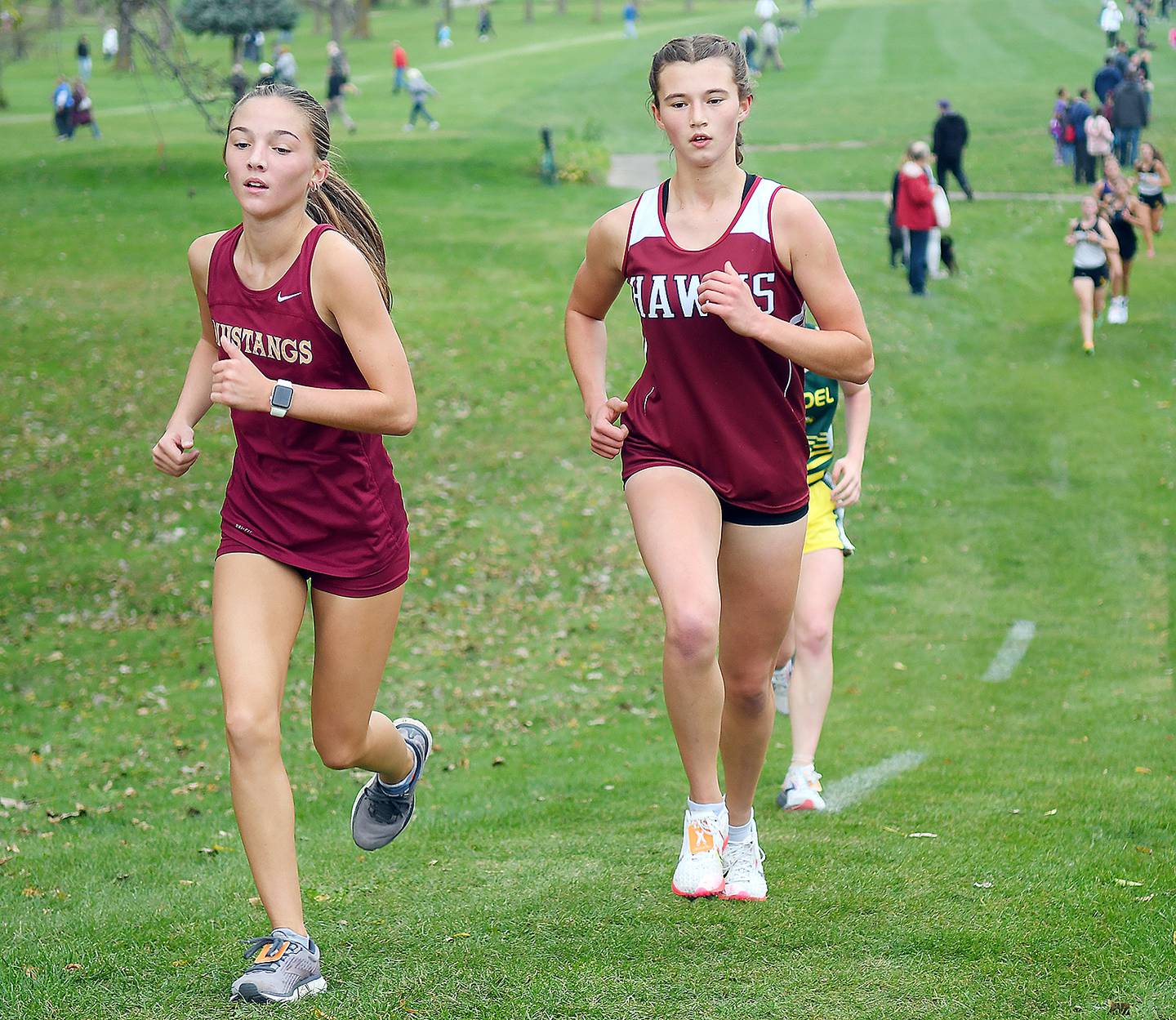 Taryn Steenhoek (26:10) and Alissa Ives (26:27) were the two non-scoring runners for the Mustangs in 43rd and 46th, respectively.
Class 2A No. 22 Lauren Kilstofle of Roland-Story won the girls' race in 20:28.
South Hamilton was the team runner-up with 62 points followed by West Marshall (102), Nevada (110), PCM (111), Perry (118) and Saydel (175). Greene County had an incomplete roster.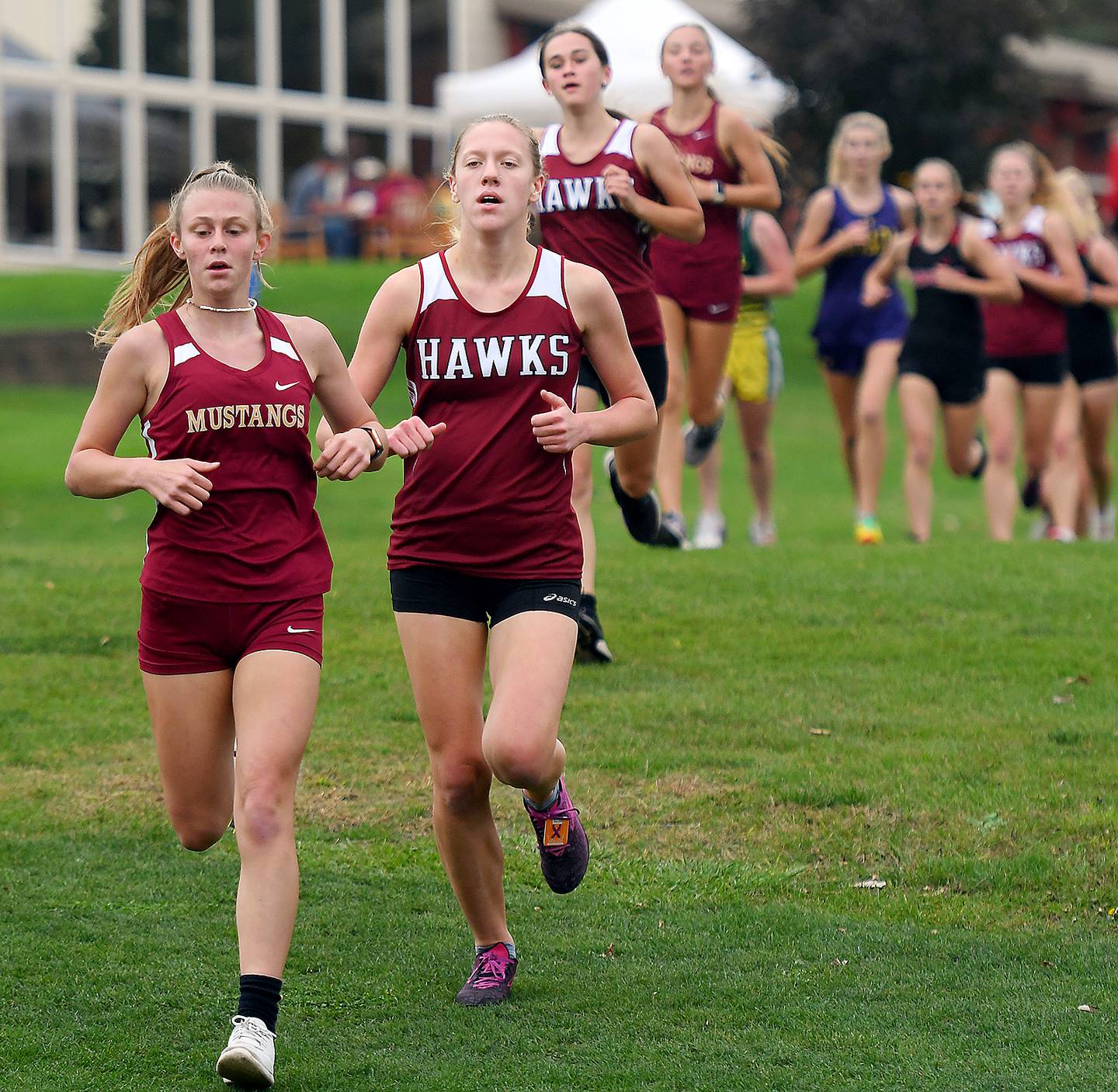 In the boys' 5K race, Kyle Sanders led PCM in 40th. He finished in 21:10. The Mustangs did not have enough runners for a team score, but Carson Taylor (23:42) was 69th, Jacob Buys (27:08) finished 84th and Alex Courtney (27:48) came in 86th.
Class 2A No. 13 Nicolas Thompson of West Marshall won the boys' 5K race in 17:21, while 2A No. 30 Nathan Limas of Roland-Story was second in 17:28.
Nevada won the boys team title with 32 points followed by Greene County (71), Roland-Story (91), Perry (104), South Hamilton (108), West Marshall (118) and Saydel (200).