PELLA — As good of a season as Jackson Mace-Maynard has had this fall, it wasn't quite what he wanted until recently.
The season shifted to a much better path for Mace-Maynard at Wartburg College on Oct. 2 and the Newton senior continues to trend in the right direction after another impressive performance at the Little Hawkeye Conference meet on Monday.
Mace-Maynard, who is ranked 12th in Class 3A, ran with 3A No. 1 Aidan Ramsey of Dallas Center-Grimes for the first two miles and finished second place in a conference loaded with a plethora of ranked teams and ranked individuals.
Mace-Maynard recently changed his spikes and switched up his racing strategy on Monday and it paid off.
"Usually I like to stay right with the leader and then try to make a kick at the end. That's what I did at Wartburg," Mace-Maynard said. "Today, as the first mile unfolded, I decided to just go where Aidan goes. I know he's going to be fast.
"We decided to let Chase (Lauman) lead for a little bit. I ran that first two miles right along with Aidan. We basically ran the same race up to that point. He obviously had a lot more in the final mile."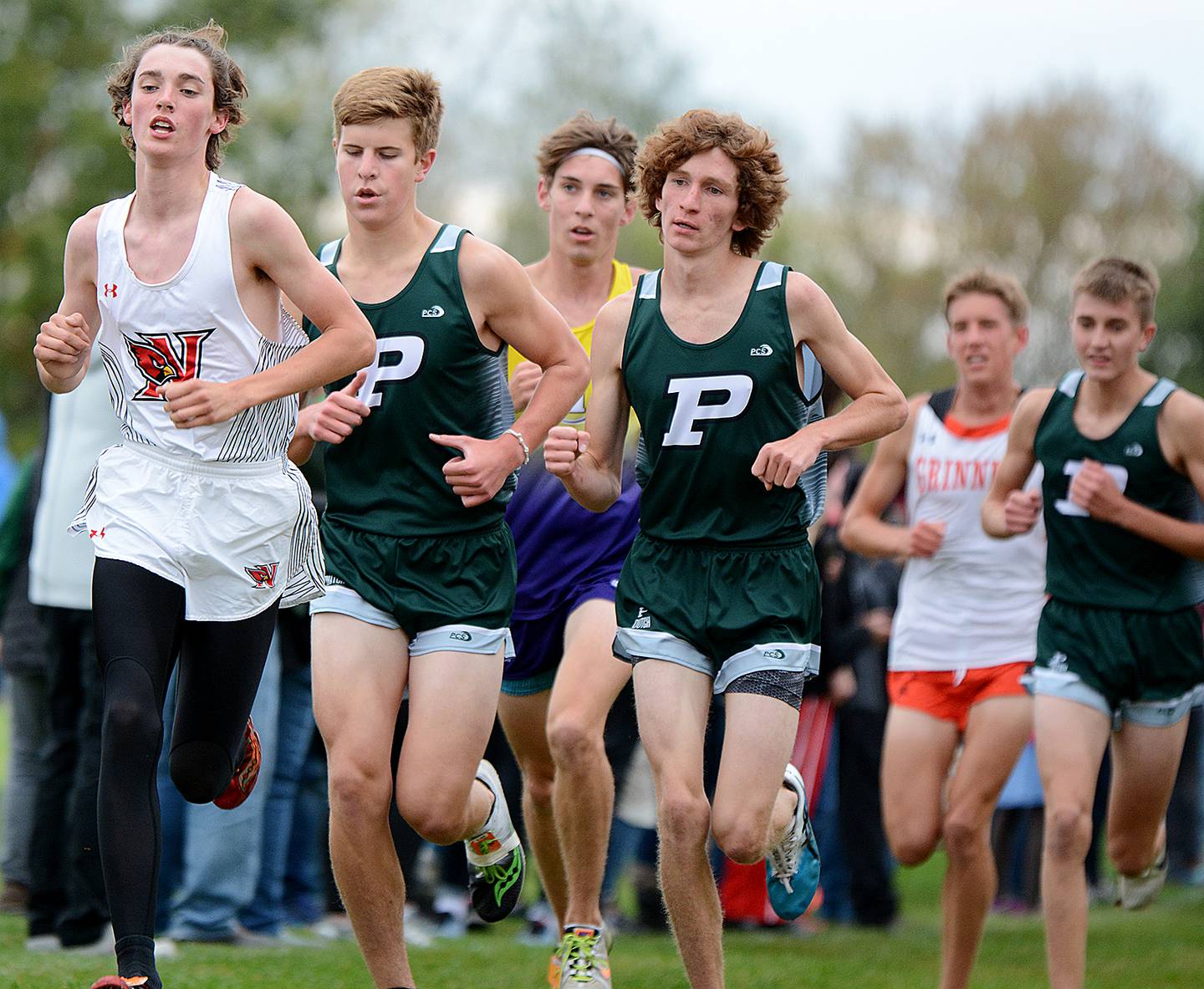 Mace-Maynard's finish led Newton's boys cross country team to a fifth-place finish. The 3A No. 14 Cardinals scored 118 points. They were only eight points back of 4A No. 19 Indianola.
The eight-team field featured six ranked teams and the top six finishers also are ranked.
"Our fifth place results were right where we expected to finish," Newton boys cross country coach Steve Weeks said. "This is rough because we know where we are, just frustrating to miss out on goals that get us to that next level. A positive from the night was being only eight points behind Indianola."
Class 4A No. 7 Norwalk won the team title with 43 points and the rest of the top five included 3A No. 1 DCG (56), 3A No. 8 Pella (88), 4A No. 19 Indianola (110) and 3A No. 14 Newton (118).
Grinnell (157), Oskaloosa (172) and 1A No. 10 Pella Christian (181) completed the field.
"A few of the guys struggled with little injuries, ones that aren't an issue until you race for several miles and they begin to compound," Weeks said.
Ramsey won the boys' 5K race in 16 minutes, 5.7 seconds. Mace-Maynard finished in 16:26.9.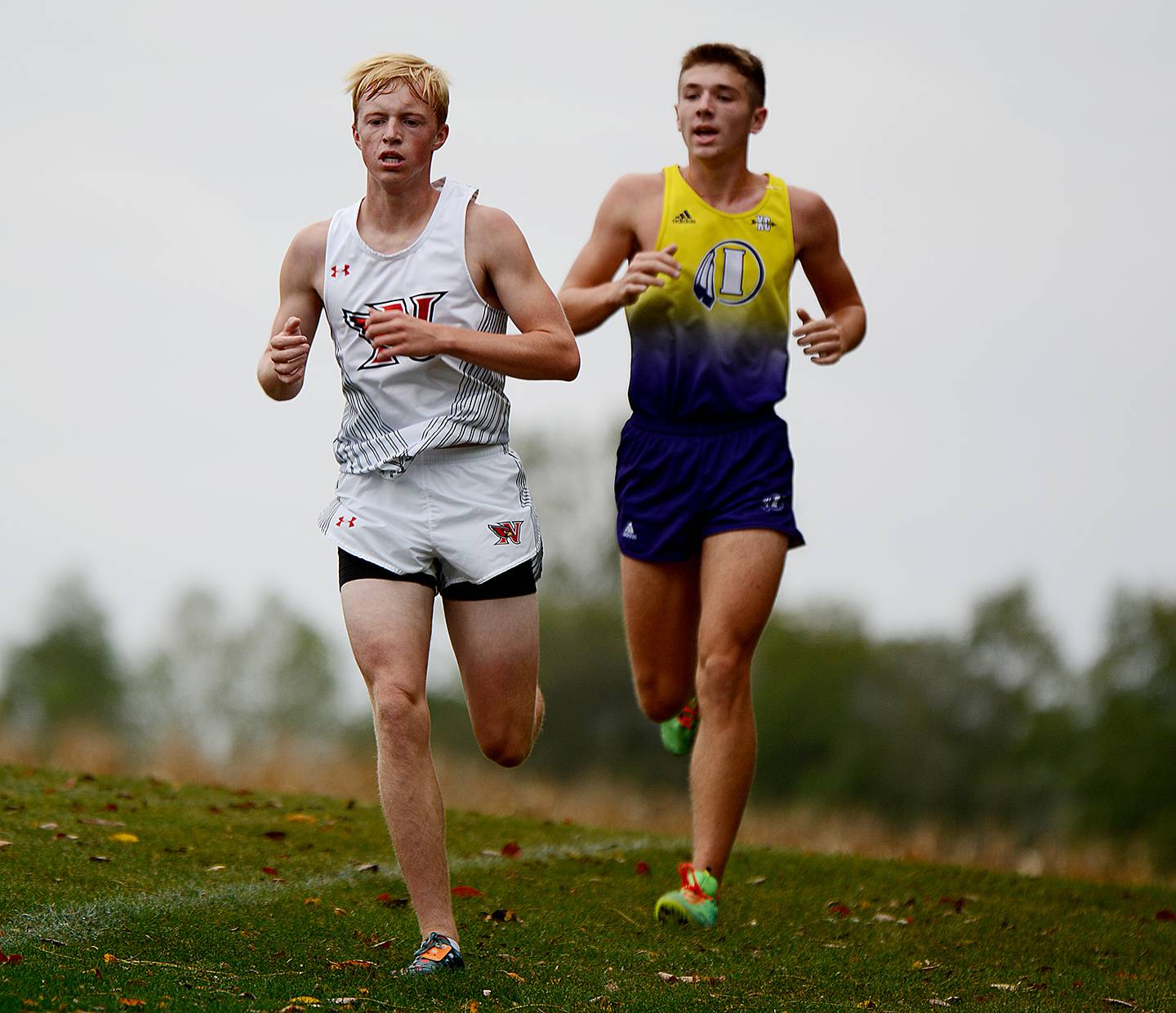 The top 15 finishers earn medals. Treycen Garton, who is ranked 25th in 3A, was the second finisher for Newton. He placed 20th in 17:38.6 and Landon Menninga was 21st in 17:44.7.
Leo Friedman finished 35th in 18:35.4 and Derek Beiner (18:59.1) was 40th as the final scoring runner. Jared Smith (19:10.4) finished 46th and Collin Buchli (20:01.1) was 54th as the non-scoring runners.
"Leo Friedman had another great night and almost ran off the course at the finish line but fought his way to cross the finish line and beat out the runner who attempted to obstruct his finish," Weeks said. "On the whole, our season has been excellent and now we get to shift gears and focus on districts. The time has come for our ultimate test, a goal that has never been done at NHS in the 5K cross country race, to send the boys team all the way to state."
Mace-Maynard made a few changes midway through the season to re-center his focus on his faith. He also has made sacrifices to his social life and switched from cross country spikes to his track spikes.
"I have been really focused on sleep lately. I am in bed for nine or 10 hours a night," Mace-Maynard said. "This past weekend, we had so many things going on socially. It's been hard because I have had to say no to so many things. I was in bed at 9:30 on Friday and was in bed at 10:00 on Saturday. That's the life of a high caliber runner and that's how I want to live if I want a shot at my goals and a state title."
Pella's Chase Lauman, who is ranked 21st in 3A, was third in the race in 16:34.3.