WAVERLY — On a day when six varsity runners ran personal-best times, the Newton girls cross country team finished six points out of a team championship at the Steve Johnson Invitational at Warburg College on Saturday.
The Cardinals were third as a team with 134 points and four runners earned top-40 medals.
Alyssa Shannon led the way in 10th place and she finished with a personal-best time of 20 minutes, 27.01 seconds.
Class 2A No. 5 Katelyn Johnston of Osage won the race in 18:54.58 and 1A No. 7 Haley Meyer of Kee finished in 19:28.98.
"The team ran an amazing race and Alyssa really found her groove," Newton girls cross country coach Rachelle Tipton said. "She looked the strongest she has all season, and she always looks strong."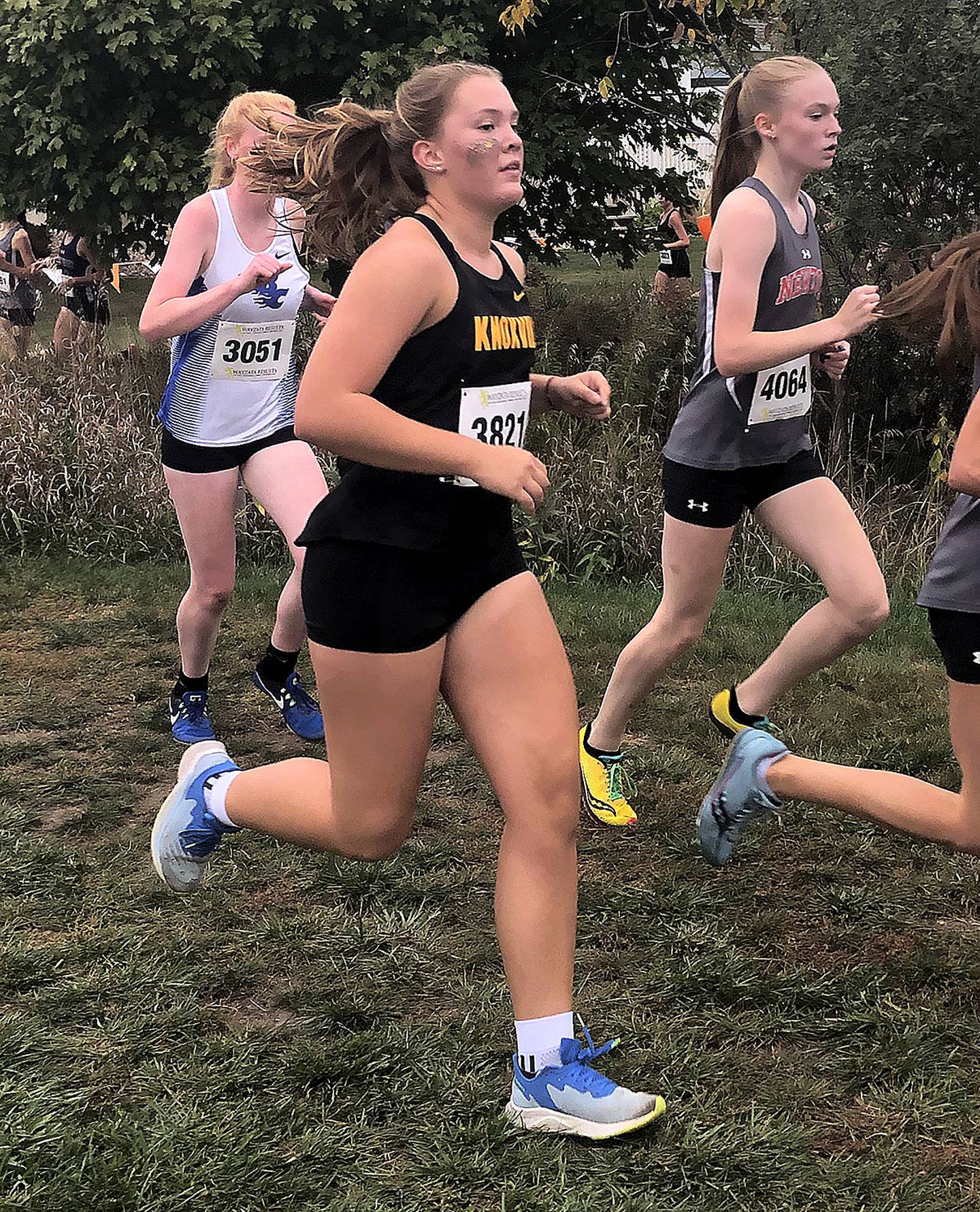 The girls' 5K "orange" race featured 20 varsity teams, some of which were out of state. Pine Island won the meet with 128 points and Kewaskum was the runner-up with 131 points.
Of the eight Cardinal varsity runners, six set new personal-best times.
Bella Winther was 30th overall with a personal-best time of 21:45.7 and Kate Muckler was 33rd in a personal-best 22:00.48.
Morgan Stalzer finished 37th in 22:12.82, Hadley Kruse was 48th in a personal-best 22:37.38 and Laura Sander finished 63rd in a personal-best 23:15.21.
Lauren Nook finished 93rd in a personal-best 24:14.56 and Heather Perry ran on varsity for the first time this season and was 139th in 28:33.51.
Aryssa Hinderberger was the lone JV runner for Newton and she finished in 31:12, which was her second best time ever.
"Our pack worked great together moving up throughout the race and today Bella pulled out to lead and brought the team with her," Tipton said. "She's had it in her, and this should give her confidence for these last races. Kate really wanted to break that 22:00 mark. She needs to keep that fire and know she can do it but also celebrate the time drop.
"It was exciting for Heather to get to race varsity today. As a senior, having a great last season, she earned one of the spots that could be given."