PERRY — The Newton-Colfax-Mingo-Pella girls swim team claimed two more dominant wins on Tuesday night.
The Aquagirls finished 1-2 in six events and grabbed victories in two others as NCMP downed host Perry 105-45 and swam past Oskaloosa 116-37.
Hannah Nedder was part of four wins, Alexa Heiar and Maylei Ruggles both scored three wins and Peyton Ray scored a pair of victories during the blowout team wins.
"Hannah Nedder won two events and posted a strong 5:45.56 in the 500 — an event she doesn't train for," NCMP head coach Sarah Patterson said.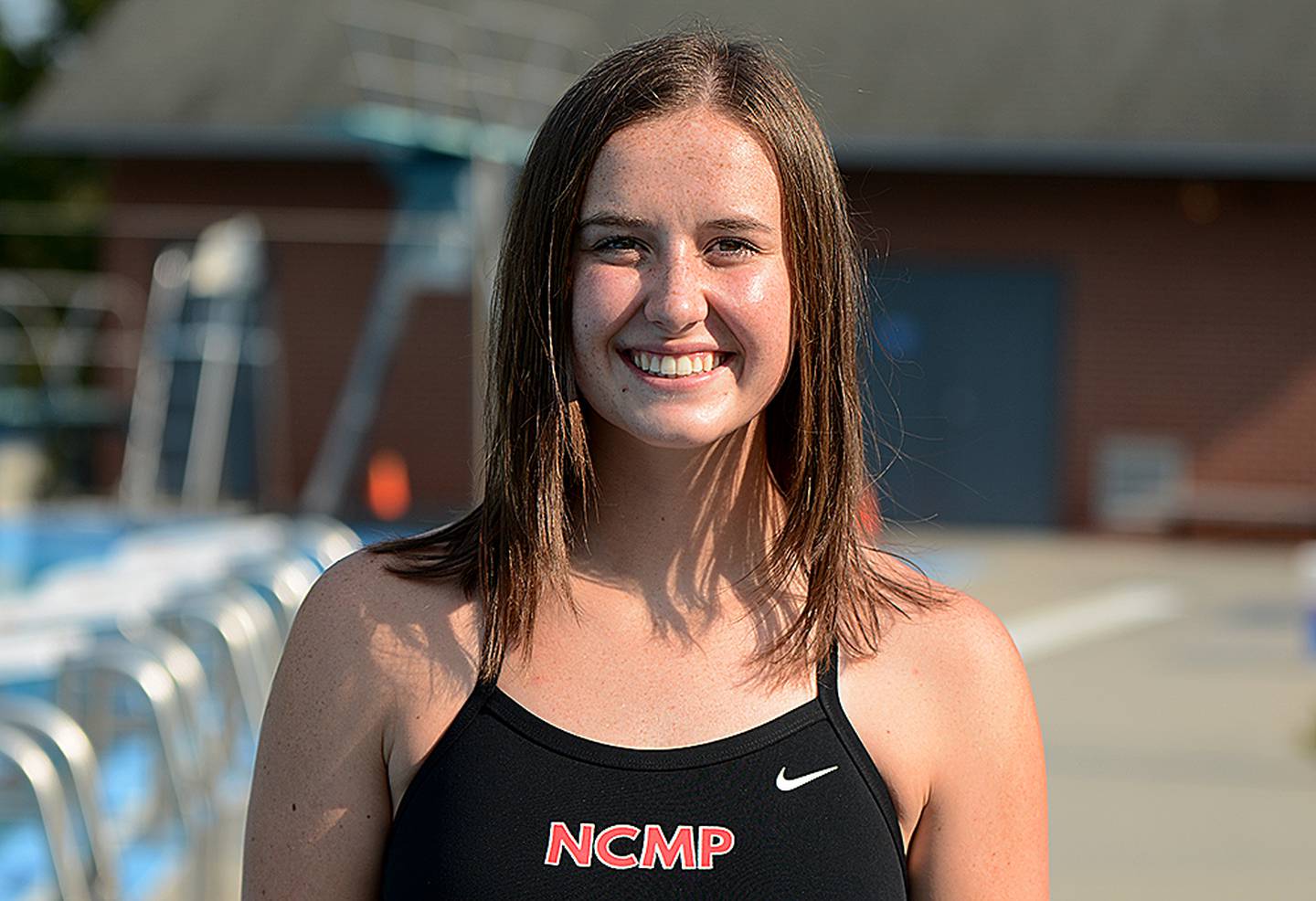 The Aquagirls were 1-2 in all three varsity relays.
In the 200-yard medley relay, Peyton Ray, Heiar, Nedder and Paige Benson won the race in 2 minutes, 3.25 seconds. The foursome of Addison Van Maanen, Kallie Van Kley, Maggie Garrett and Izzy Lane finished second in 2:12.47.
Ruggles, Garrett, Lauren Zaabel and Heiar all were part of NCMP's win in the 200 freestyle relay. The foursome finished in 1:48.29. Peyton Ray, Avery Meyer, Alex Riney and Brooke Linahon were part of the runner-up team which finished in 1:55.52.
The 400 freestyle relay was won by the team of Ruggles, Lillie Ray, Peyton Ray and Nedder and the runner-up foursome was Riney, Grace Benson, Van Maanen and Zaabel. The winning team finished in 3:55.87 and the runner-up group hit the wall in 4:11.38.
Nedder won a pair of individual events as she was first in the 50 and 500 freestyle races. She won the 50 freestyle in 26.15 seconds and Garrett was third in 27.47.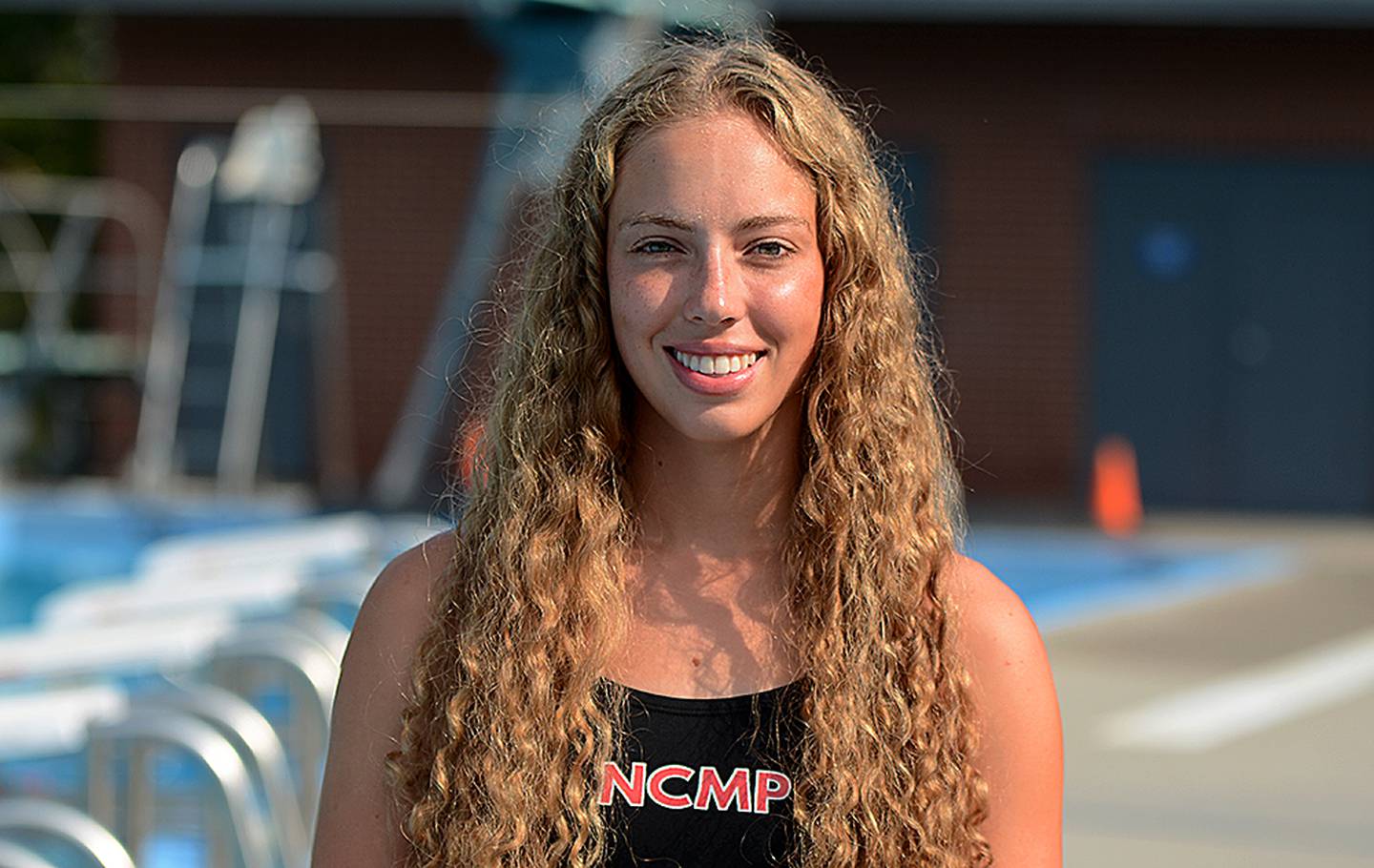 In the 500 freestyle, Nedder won the race in 5:43.56 and Grace Benson was third in 6:25.25.
NCMP was 1-2 in three individual events. Ruggles (2:08.7) and Zaabel (2:14.97) were 1-2 in the 200 freestyle, Heiar (59.58) and Zaabel (1:00.82) finished 1-2 in the 100 freestyle and Van Kley (1:20.34) and Garrett (1:22.66) claimed 1-2 in the 100 breaststroke.
"Kallie Van Kley won the 100 breast, an event she works really hard in," Patterson said.
In the other three individual events, NCMP grabbed 2-3 finishes.
Lillie Ray (1:15.17) and Emily VanderMolen (1:17.02) were 2-3 in the 100 backstroke and Ruggles (1:06.33) and Meyer (1:10.93) finished 2-3 in the 100 butterfly.
In the 200 individual medley, the Ray sisters battled each other. Lille Ray out-touched her younger sister by .54 seconds. Lillie Ray was second in the race in 2:29.16 and Peyton Ray took third in 2:29.7.
"Lillie and Peyton Ray had a great 200 IM race with Lillie just touching Peyton out but both swimming good times," Patterson said.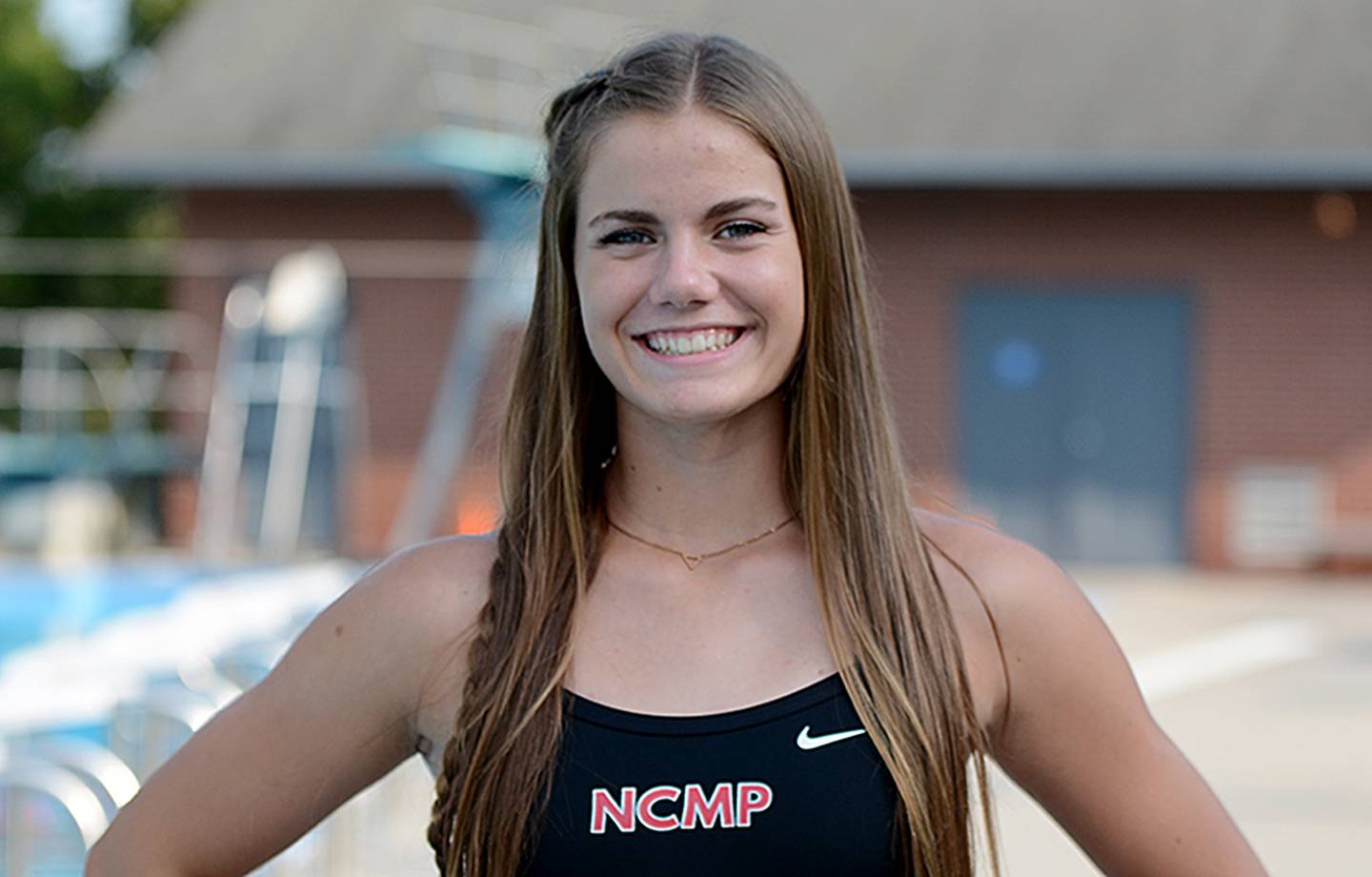 NCMP swimmers mostly competed against themselves in the junior varsity races.
Dani Dalasta (2:28.11) won the JV 200 freestyle, Riney (2:31.56) picked up a victory in the JV 200 IM and Paige Benson (27.77) won the JV 50 freestyle.
Other JV individual winners included Lane (1:16.22) in the 100 butterfly, Lauryn Garrett (1:07.29) in the 100 freestyle, Jadin Brooks (6:41.36) in the 500 freestyle, Maggie Williams (1:26.66) in the 100 backstroke and Linahon (1:19.75) in the 100 breaststroke.
"Jadin Brooks had a super 500 — swimming her fastest time of the year and winning the JV event," Patterson said. "Dani Dalasta, Maggie Williams and Katie Schlosser all posted great swims last night. All of our JV IM swimmers did fantastic. We had great swims last night."