Class 3A No. 7 North Polk made a huge statement at Maytag Park on Tuesday. And the Cardinal girls closed the gap on a pair of ranked Little Hawkeye Conference teams.
Led by Alyssa Shannon, Newton finished fourth behind a trio of ranked squads at the 45th Annual Steve McDermott Cardinal Cross County Invitational.
Shannon was sixth in the girls' 5K race and six of Newton's seven varsity runners finished in the top 30. The Cardinals scored 81 points in fourth.
"The team went out and did what they needed to again, compete," Newton girls' cross country coach Rachelle Tipton said. "DCG was a late addition to the girls' race so we suddenly had three ranked teams in the field and we were only 12 points out of third."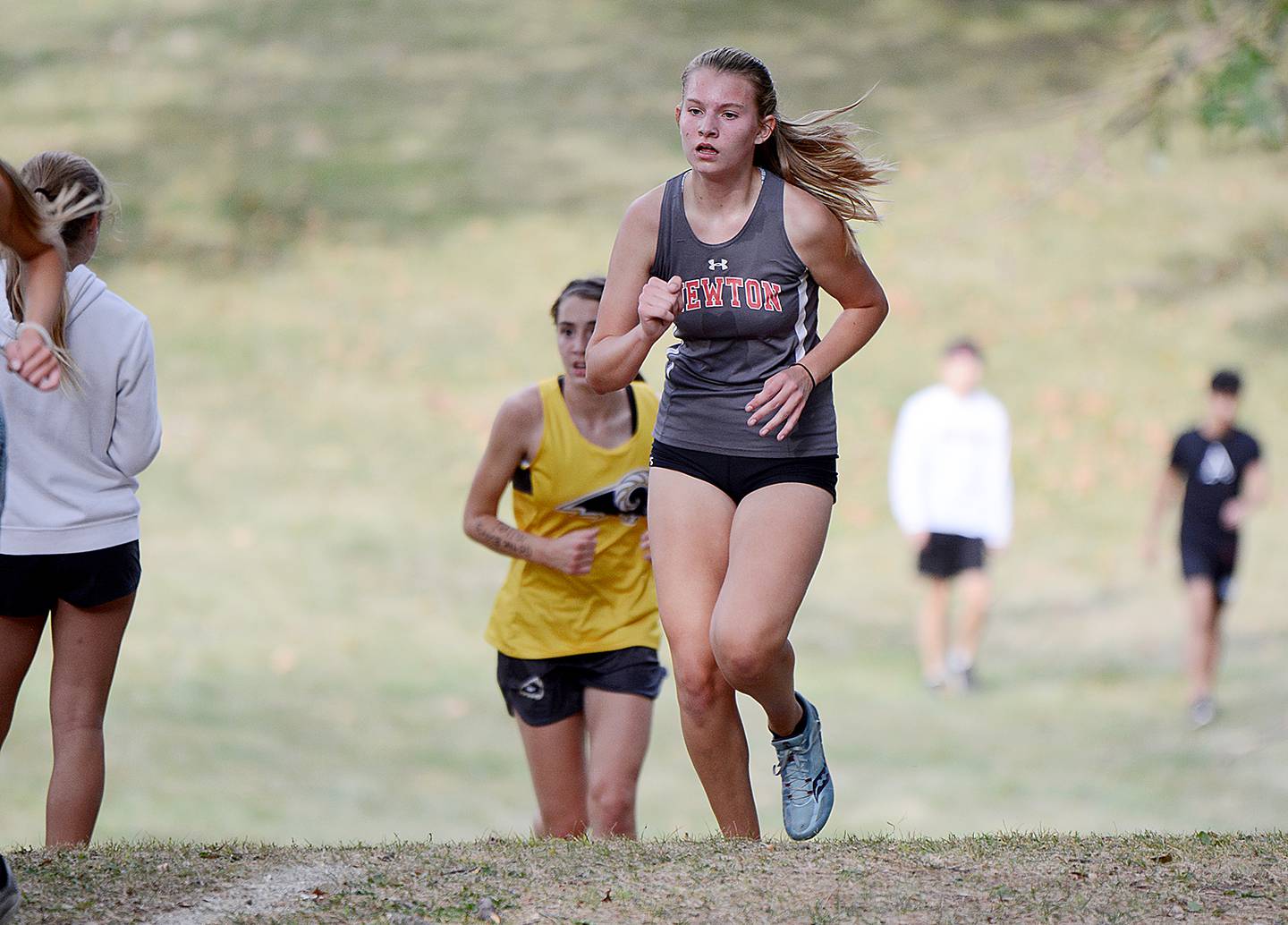 Class 3A No. 7 North Polk won the team title with 38 points. Class 3A No. 13 Pella was second with 61 and 3A No. 3 Dallas Center-Grimes took third with 69.
The rest of the nine-team field included Grinnell (110), Southeast Polk (151), Ankeny (197), Knoxville (228) and Colfax-Mingo (271). Marshalltown had an incomplete roster.
Shannon ran in the front pack for most of the race and her time of 21 minutes, 37.7 seconds was fast enough for sixth. Class 3A No. 18 Raegan Snider of Pella won the race in 20:17.6 and 3A No. 19 Liza Schaffer of North Polk was the runner-up in 20:40.
Shannon came into the day ranked 22nd in 3A but fell out of the rankings on Wednesday. Snider, who is a freshman, trailed Schaffer for much of the race but rallied with a strong finish.
The next five Cardinals — Morgan Stalzer, Hadley Kruse, Kelsey Church, Kate Muckler and Bella Winther — came in 28th or better.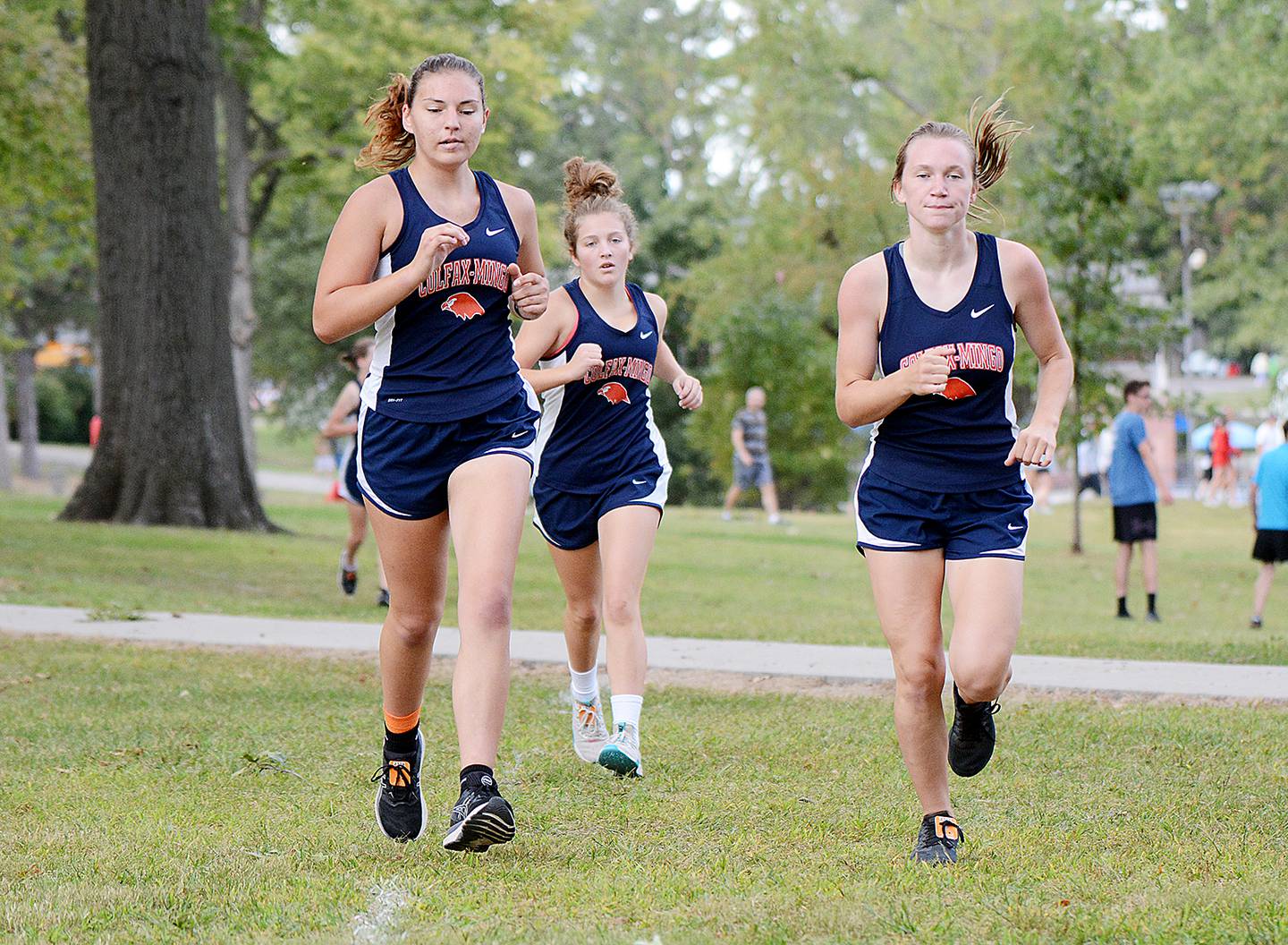 Stalzer was 18th in 22:51.5. Kruse finished 21st in a personal-best time of 23:01.2.
Church, who suffered a fall during the race, was 22nd in 23:01.9 and Muckler (23:09.9) was the final scoring runner in 26th. Winther (23:17.9) finished 28th and Laura Sander (24:50.2) took 44th as non-scoring participants.
"Kelsey fell about half way through the race, but didn't seem to miss a beat," Tipton said. "She got up quick and still finished strong. Hadley wasn't afraid to get after it and lead the pack today and held on well.
"The team is gelling well and working hard together, which is exciting to see."
Class 2A Colfax-Mingo also competed in a tough field against 3A and 4A schools.
Shae Wilkins led the way in 55th with a time of 26:39. Joslyn Chadwick (27:25.3) placed 56th, Danica Linn (29:05.6) was 59th, Devan Chadwick (29:56.9) took 60th and Kirsten Frier (31:35.9) was 61st to complete the scoring runners. Hannah Moore (36:58.9) placed 62nd.