COLFAX — Colfax-Mingo head volleyball coach Michelle Grant thinks she has a team strong enough to win the South Iowa Cedar League championship this season.
And after a strong weekend tournament and a dominating win over Lynnville-Sully on Monday, the Tigerhawks are shaping into conference-winning form.
The Tigerhawks had little trouble with the Hawks during a three-game sweep in SICL play. C-M downed Lynnville-Sully 25-7, 25-5, 25-17.
"This weekend gave us so much confidence," Grant said. "When Morgan and Caylee play like that, we are unstoppable."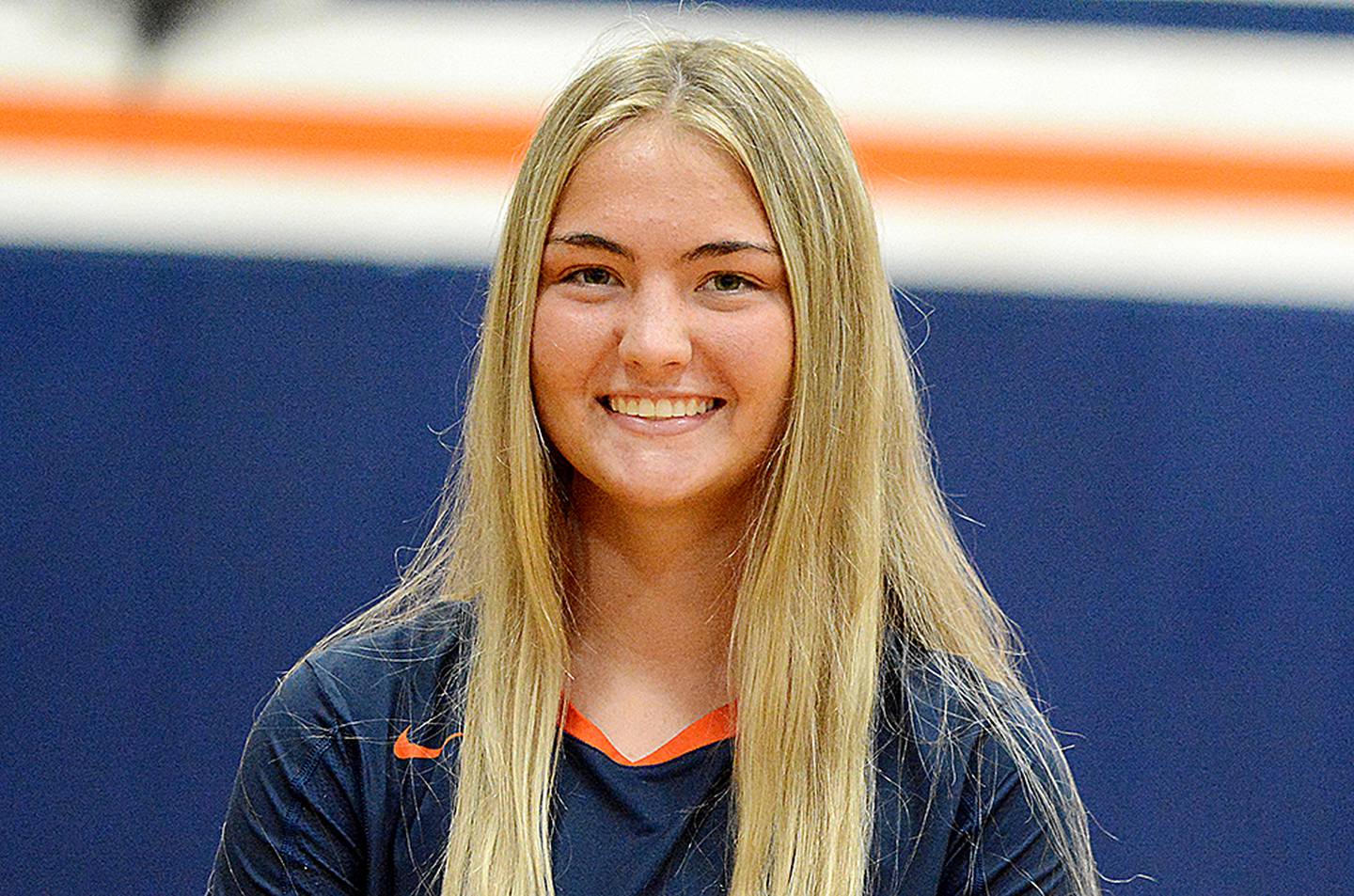 The Tigerhawks dominated behind the service line, recording 20 aces.
Caylee Cunningham had a strong weekend and followed it up with another stellar performance against the Hawks. She finished with 11 kills in 23 attempts for a kill efficiency of .348 and added eight aces and four digs.
"Caylee played great this weekend and I think her confidence spoke for itself tonight," Grant said.
The Tigerhawks (10-4 overall, 2-0 in the SICL) got off to a fast start. Melany Vry and Kyra Lester combined to block the first attack from L-S and the team was off and running.
Vry added another block and a kill to put the home team up 6-1 and the lead grew to 12-1 after back-to-back aces by Cunningham.
Cunningham continued her dominance with three kills and another ace that helped C-M push the lead to 20-4. L-S wouldn't recover.
"I had seen from stats and heard from others that their serves can really get a team down and that's what happened tonight," L-S volleyball coach Kyra Smith said. "We also had trouble moving our feet quickly. We were three steps slow on everything — serve receive, covering and getting tips."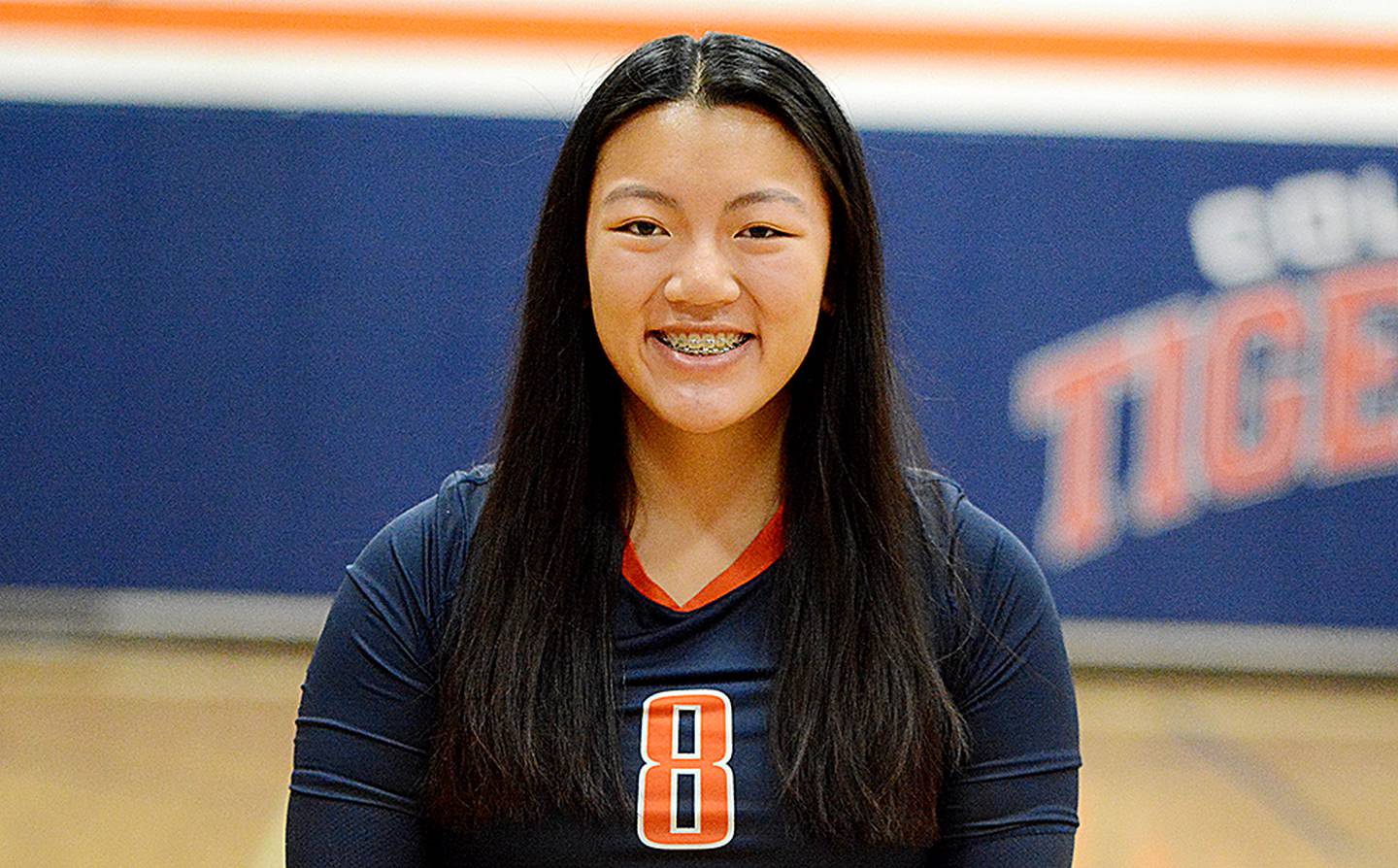 In the second set, L-S stayed closer early but three aces by Abi Rawlins made it 9-3. Van Dyke blasted a kill to push the margin to 11-4 and then another long service run by Cunningham gave the Tigerhawks set point at 24-4.
Cunningham's service run included six aces and another kill by Van Dyke.
"We had noticed in film that their serve receive and defense were really tight so we talked about looking for the corners," Grant said.
Vry and Lester blocked the first L-S attack in the third set, too. The Hawks (4-15, 0-4) stayed within 5-3 again but back-to-back kills by Cunningham extended C-M's lead to 8-3.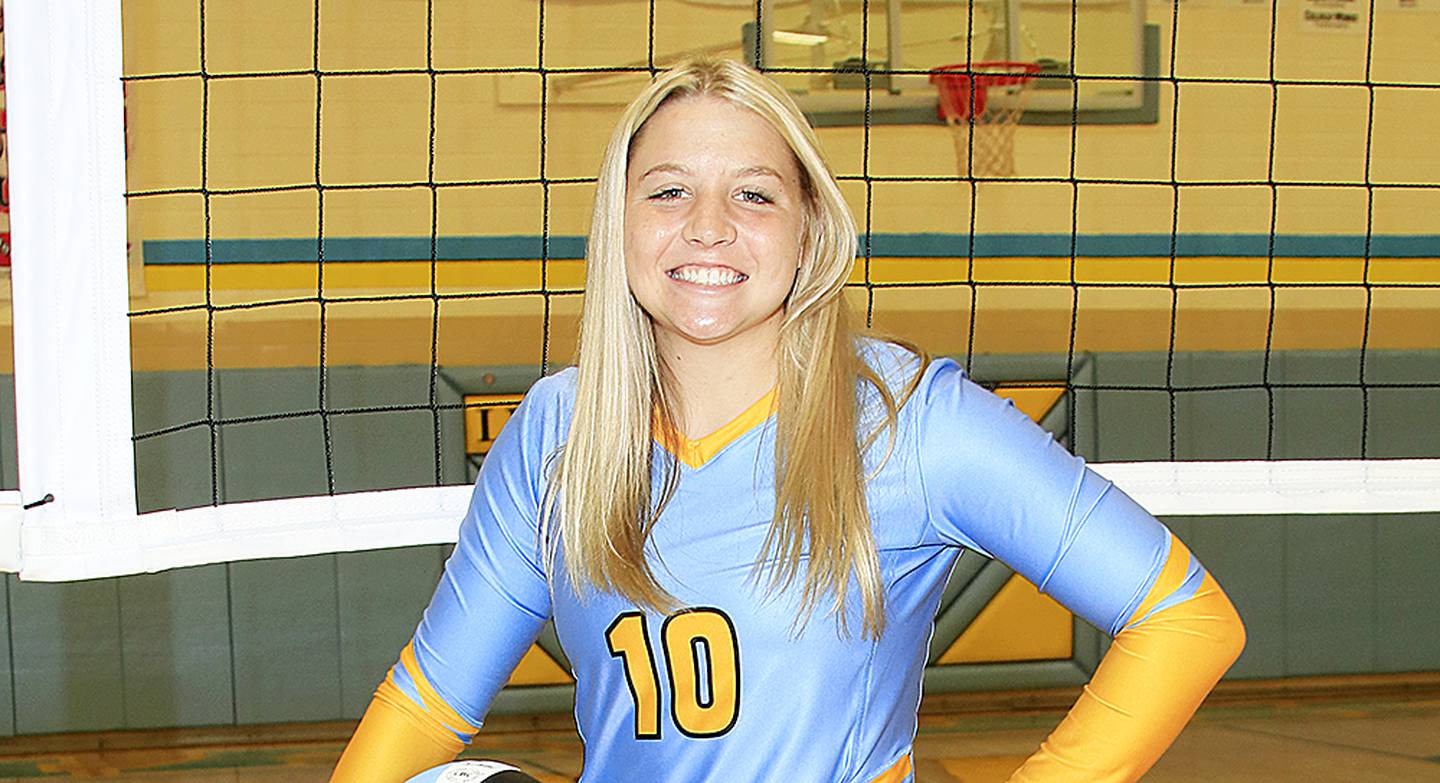 Lily Zylstra helped L-S rally with consecutive aces. The second ace made it 12-10 and the Hawks eventually tied it at 12-all.
The Hawks continued to scratch and claw to keep it close, but C-M used a 5-0 run to make it 22-16. Van Dyke ended the match with back-to-back aces.
"After that second game, I really challenged the team to give me their best effort as I know we are better than either of those first two sets," Smith said. "Colfax made some errors that helped us gain a little more confidence and that's what we needed.
"With a young team, it's easy to feel defeated early when you start in a big hole."
Lester finished with 14 assists, three kills, six digs and two aces and Van Dyke added eight kills, 11 digs and four aces.
Rawlins tallied 12 digs and five aces, Carley Underwood and Felicity Woods collected four digs each and Vry put down two kills.
The Tigerhawks served 68-of-73 with Cunningham going 20-of-22. Rawlins served 12-of-12, Lester was 10-of-11 and Joslyn Chadwick hit on seven of eight.
"Our middles do so much for our defense," Grant said. "Melany came out and blocked the first two attacks to the floor and for the rest of the match they had to go around her, right into our back-row defense."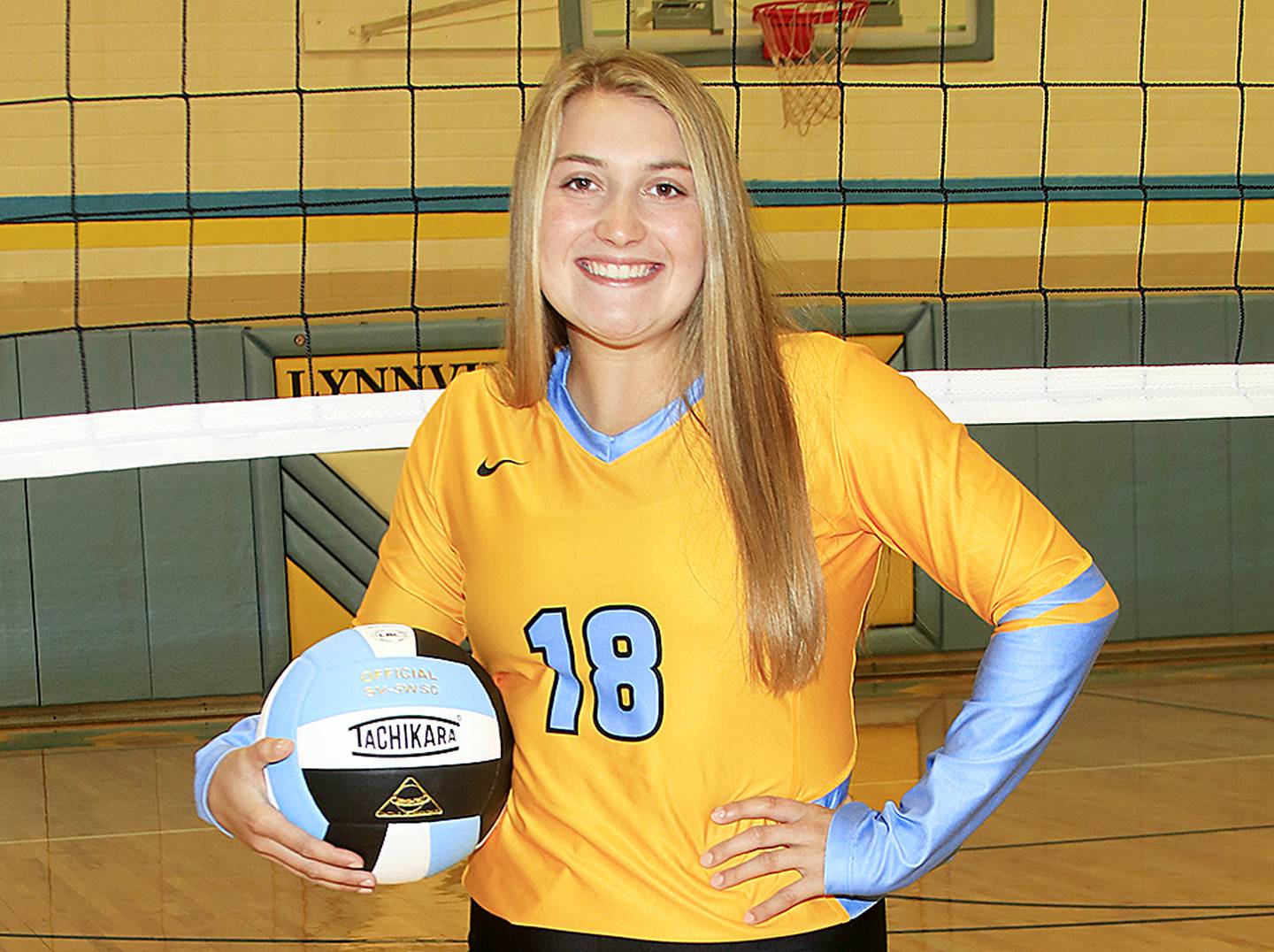 Zylstra had two kills, four digs and two aces for the Hawks. Aliya James finished with 12 digs, Elise Alberts had six assists and eight digs and Alexy Conover put down three kills and had 13 digs.
Jordan Spooner, Makayla Tice and Natalie Roberts all had three digs, Celia Rucker had two digs and Abby Squires finished with two blocks.
The Hawks were 28-of-29 in serves with four aces. Alberts served 6-of-6, Zylstra was 5-of-5 and Spooner hit on all eight of her serve attempts.