On paper, Newton's football team shouldn't have any issues against winless Saydel on Friday night.
The Eagles have been outscored 109-24 in their first three games this fall. Newton is 3-0 for the first time since 2017 and has only allowed 15 points.
But games aren't won on paper. Newton football coach Andy Swedenhjelm knows the Cardinals need to be ready to go when the two teams kick off at 7 p.m. in Des Moines. It will be Newton's final non-district game of the season.
"They do have some good athletes on their team. Their wide receivers are big bodied players who can be tough to defend," Swedenhjelm said.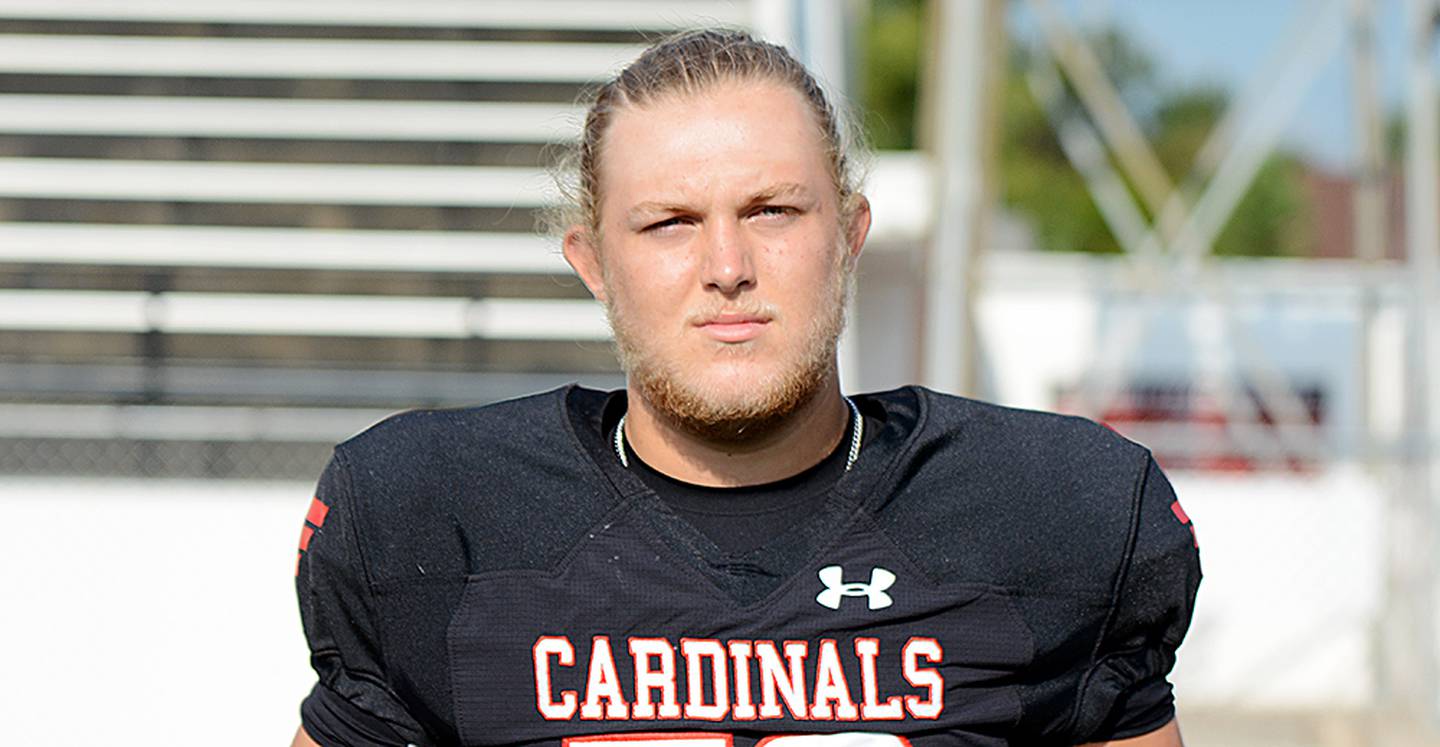 Saydel has thrown for 567 yards. Those passing yards have come from Judd Roberts, who also has rushed for 165 yards. Roberts' favorite targets are Austin Chally and Trevor Lause.
Chally has six catches for 196 yards and a touchdown and Lause has compiled nine catches for 169 yards and two scores. Six different receivers have caught at least three passes from Roberts this season.
"Saydel's QB is good. He might be the best QB you haven't heard much about," Swedenhjelm said. "He throws a really good ball and has good ball placement. Our goal is to get pressure on him to not let him get his feet set.
"Both Chally and Lause are big kids. They love to throw the ball up to them, and they have been able to take advantage of some smaller defensive backs."
Lause, Chally and Gavin Godwin all lead the defense. Lause has a team-best 24 1/2 tackles and one sack, Godwin sits on 23 1/2 tackles and Chally has 18 tackles and one pick.
The Eagles defense has surrendered at least 33 points in all three of their games.
"Defensively, they like to load up the box and try to shut down the run game," Swedenhjelm said. "If they stack the box against us, we have to look for ways to get the ball to our athletes in space. If we can do that, we can be successful."
Newton (3-0) has put up at least 40 points twice. Zay Arguello leads the Cardinals with 272 passing yards, 203 rushing yards and eight total touchdowns. Newton is averaging 5.7 yards per carry.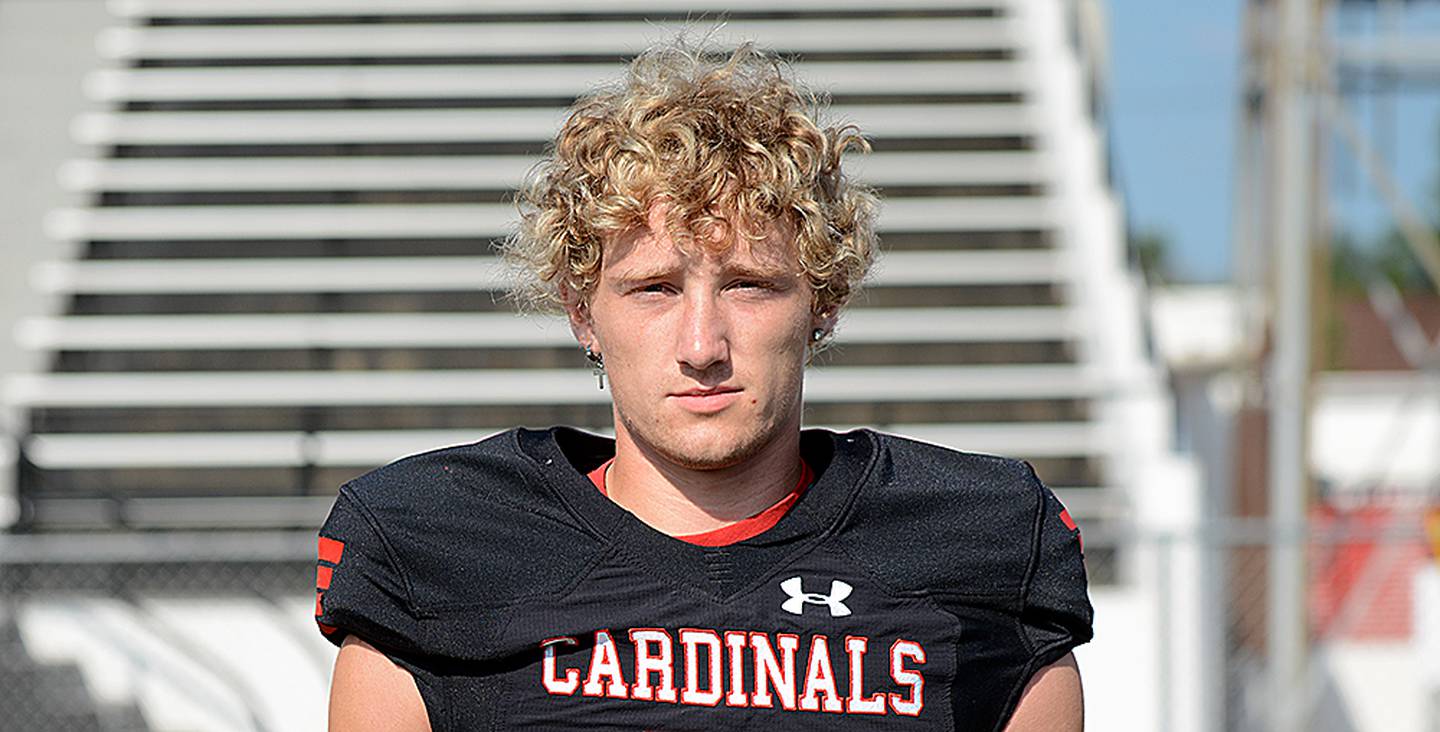 Newton's Brendon West leads the Cardinal defense with 16 tackles, 4 1/2 tackles for loss and a fumble recovery. But a starting lineup sent out by Swedenhjelm this week has Jaden Shannon starting in West's place at linebacker. He'll be joined by Reese Hammons and Braydon Chance.
Chance has 14 1/2 tackles, three tackles for loss and a fumble recovery this fall.
Evan Grimm leads the defensive linemen with three sacks and three tackles for loss.
The only two players listed as a starter on both sides of the ball are seniors Garrett Beerends and Keith Moko. Beerends will play right tackle on offense and on the defensive line and Moko is a wide receiver and defensive back.
The Eagles will not be as deep as the Cardinals. That's one of the reasons they are 0-3.
"I think being able to have as many one-way guys as possible is definitely an advantage," Swedenhjelm said. "Typically if you don't have a lot of depth it's harder to maintain a good pace throughout the whole game. They do have some good athletes on their team."
Saydel has slotted Friday's game as Homecoming. The Cardinals will play in three Homecoming games this season.
"It's always fun to be a part of a Homecoming, and we actually get to play three Homecoming games in a row," Swedenhjelm said. "There tends to be a little extra magic in the air. However, we try to approach every game the same, no matter who the opponent is or what time of the season it is. We have to focus on doing our job correctly on every play."
The Eagles and Cardinals have played four times since 2010. Newton is 4-0 in those games and has outscored Saydel 172-21.
Baxter at Grand View Christian, 7 p.m.
Like Newton, Baxter is trying to move to 4-0 on Friday. The Bolts will play host Grand View Christian in a Class 8-man District 7 contest in Des Moines.
Baxter has outscored its opponents by an average of 49 points so far this season. The Bolts are 3-0 for the first time in program history.
The Thunder are 1-2 overall and 1-1 in district play. But they are coming off a 48-0 district win over Twin Cedars. The two losses came by an average of 27 points.
Noah John leads the Thunder with 603 passing yards and six touchdowns. He also has 180 rushing yards and four scores. Five players have at least five catches, but the go-to receiver is Colin Woodbury, who has hauled in 11 passes for 218 yards and a TD.
Woodbury also leads the GVC defense with 14 1/2 tackles and five tackles for loss. The Thunder defense has accounted for one sack, 14 tackles for loss, three fumble recoveries and two interceptions.
Baxter is led by Cody Damman, Rory Heer and Jake Travis on offense and Nate McMinamen and Devin Fredregill on defense.
Damman has thrown for 331 yards, rushed for 159 and scored nine total TDs. Heer has 212 rushing yards and four scores and he's returned a kick for a TD.
Travis has 120 rushing yards, 100 receiving yards and six TDs. He's also accounted for 19 tackles, four sacks and five tackles for loss on defense.
McMinamen has 19 tackles, one sack and two tackles for loss and Fredregill is sitting on 17 1/2 tackles, one sack, one fumble recovery and seven tackles for loss.
This is the first meeting between these two programs.
Belle Plaine vs. Colfax-Mingo at Central College, 7 p.m.
It will be a tale of two offenses when Belle Plaine plays Colfax-Mingo at Central College on Friday night.
The Tigerhawks have thrown for 678 yards, while Belle Plaine has rushed for 701 yards.
The Plainsmen average 5.2 yards per carry and four players have at least 100 rushing yards. Brooks DeMeulenaere leads the tailbacks with 156 yards and two scores on 10 carries.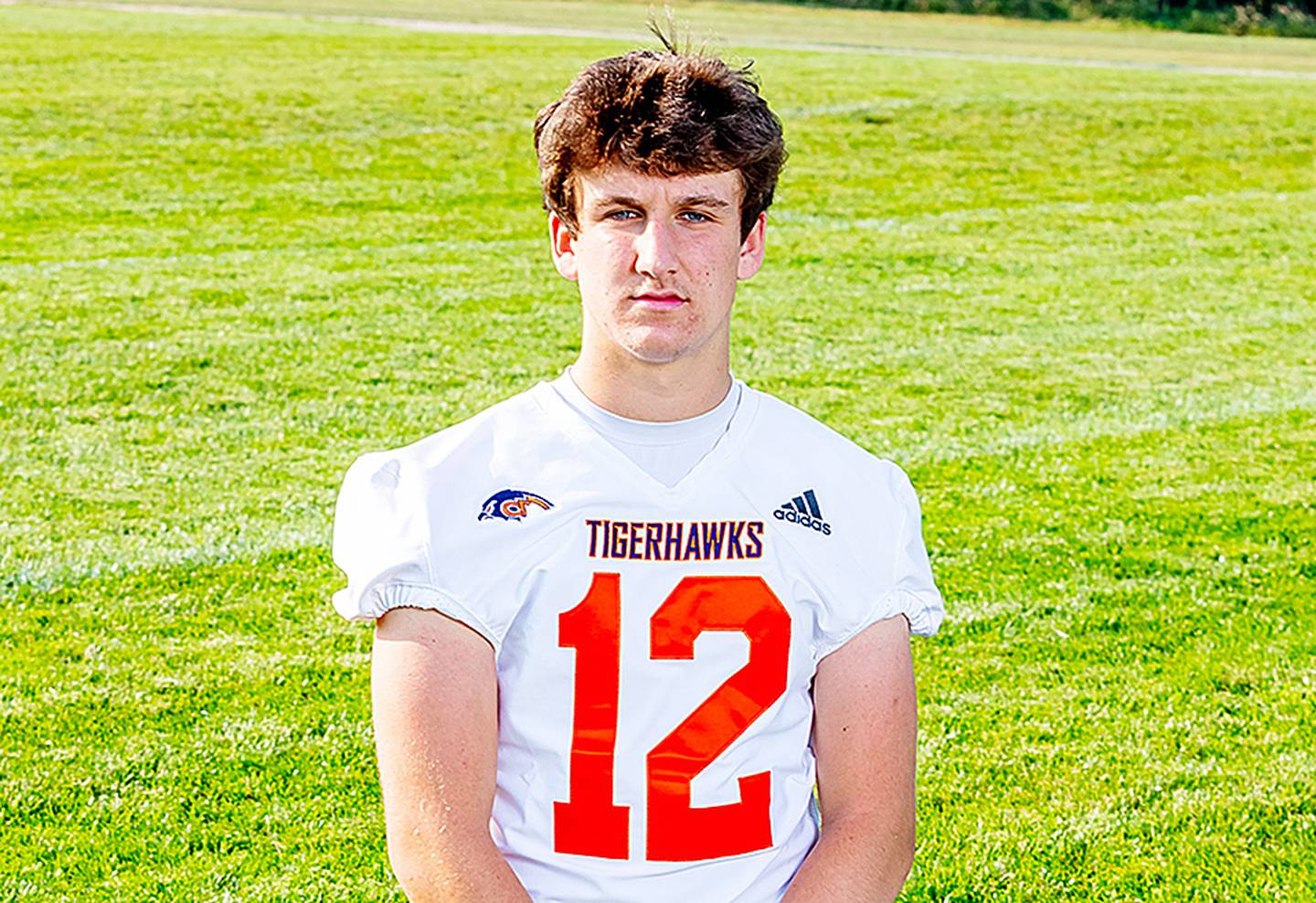 Quarterback Ben DeMeulenaere leads the offense with 180 passing yards, 193 rushing yards and four total TDs.
The Belle Plaine defense, led by Chase Wickwire's 15 1/2 tackles, has tallied three sacks, eight tackles for loss and one interception.
Cole Bracewell headlines the Tigerhawks with 678 passing yards, 248 rushing yards and eight total TDs. He also has 17 tackles and a pick on defense and averages 36 yards per punt.
Seven Tigerhawks have at least two catches this season. Curtis Horras has hauled in 12 passes for 203 yards and Justin Myers has seven catches for 158 yards and two scores.
Merritt McConeghey leads the defense with 20 1/2 tackles.
Belle Plaine enters the game 2-1 overall and 2-0 in district play. The Plainsmen lost to North Tama in Week 1 but has back-to-back wins over Class A District 6 foes Madrid (20-6) and Wayne (52-0).
Colfax-Mingo (1-2) is 1-0 in District 6 after last week's win over North Mahaska.
Belle Plaine is 3-1 against Colfax-Mingo since 2014. The Tigerhawks won 38-28 in 2015.
Lynnville-Sully at Wayne, 7 p.m.
Expect both of these teams to do most of their offensive damage on the ground.
Wayne, which has scored just 18 points in three games, has rushed for 488 yards and passed for just 81. Lynnville-Sully has rushed for 822 yards and averages 6.7 yards per carry.
This will be a Class A District 6 matchup.
Corydon Kiefer leads Wayne (0-3 overall, 0-2 in district play) with 272 rushing yards and 17 1/2 tackles. Boudyn White has thrown for 81 yards and rushed for 109. All 81 receiving yards were gained by Strait Jacobsen on seven catches.
Paxton Davis leads the Wayne defense with 13 tackles, two sacks and three tackles for loss.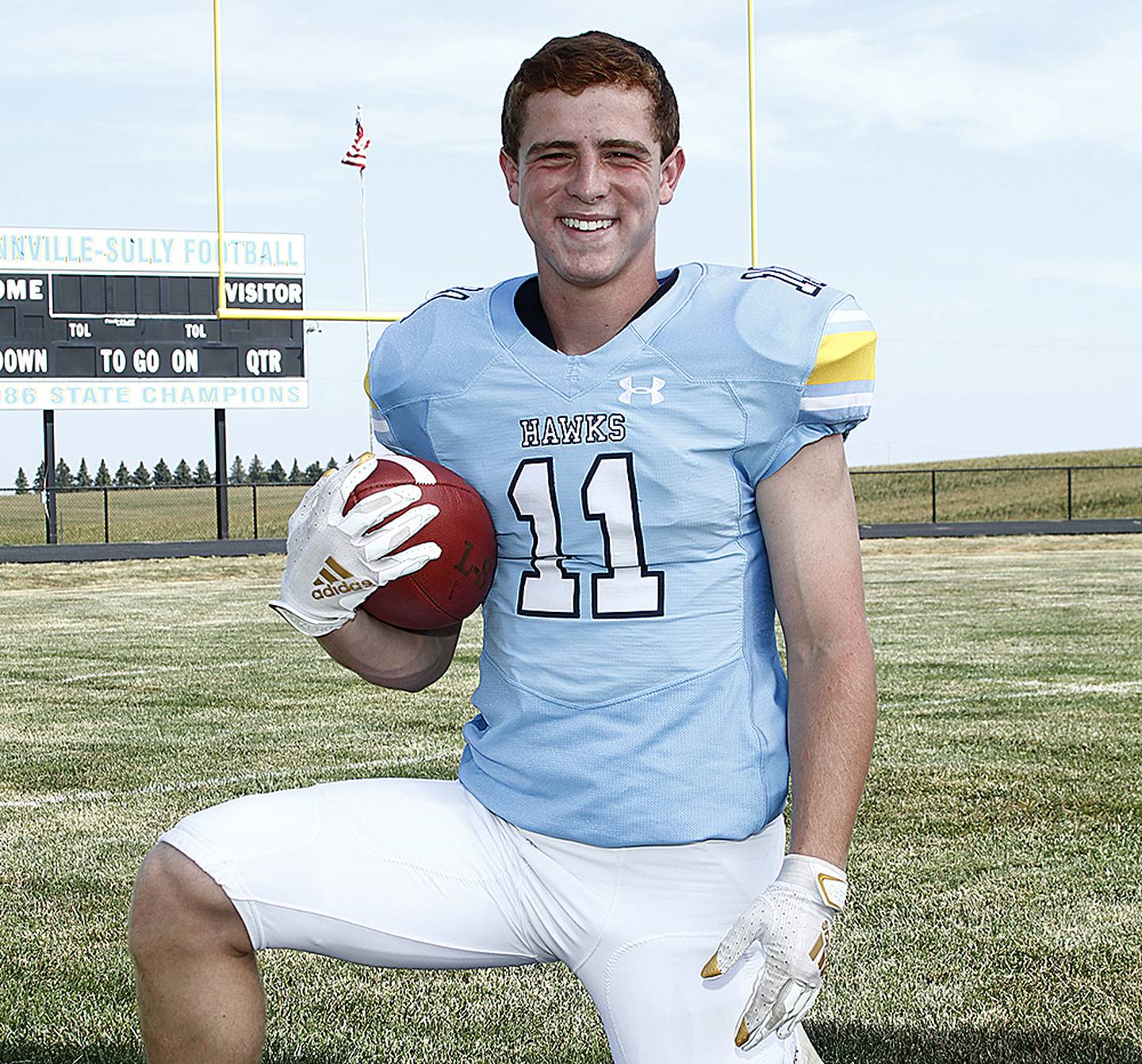 Corder Noun Harder leads the Hawks with 332 rushing yards, 58 receiving yards and two touchdowns. He's averaging 9.2 yards per carry, 45.8 yards on his four kickoff returns and 13.3 yards per punt return.
Kyle Squires has 270 rushing yards and six scores and 21 1/2 tackles. He's averaging 6.8 yards per carry.
Ty Jones leads the defense with 14 1/2 tackles, three sacks, 6 1/2 tackles for loss and a fumble recovery.
Wayne and Lynnville-Sully have played twice in recent years. The Falcons won 34-28 in 2019 and the Hawks (2-1, 1-0) took the 2018 game 28-0.
PCM at Iowa Falls-Alden, 7:30 p.m.
The Mustangs will try to snap their first two-game losing skid since 2014 when they play host Iowa Falls-Alden on Friday night. It's the 2A District 7 opener for both teams.
Iowa Falls-Alden (1-2) has played in three tightly contested ballgames this fall, losing twice by three points and winning once by three points.
IF-A has rushed for 596 yards in three games and is averaging 4.8 yards per carry. Kacen Boyer leads the ground attack with 332 rushing yards and five scores.
Gabe Hadwiger has 198 yards and a TD on offense and leads the defense with 16 1/2 tackles and the team's only sack. The IF-A defense also has seven tackles for loss and four interceptions.
Kortland Nehring was moved to quarterback in Week 2. He's thrown for 105 yards, one TD and three picks. Blake Janssen also has thrown for 105 yards but was moved to wide receiver.
Iowa Falls-Alden kicker Ivan Orozco has yet to miss an attempt this season, hitting 9-of-9 in PATs and 2-of-2 in field goals.
According to ia.varsitybound.com, this is the first meeting between the two programs.