Half of the volleyball programs in the Little Hawkeye Conference are currently ranked in Class 4A. The league is a gauntlet.
For Newton head coach Heidi Woollums, the key for her young and inexperienced squad is to hang tough and continue to work through it.
"We can't implode. We can't turn on each other. We can't get too down," Woollums said. "We've got to hang together, we have to fight for each other and we have to pick each other up when things are going tough. We just need to show up at our next practice and focus on correcting what went wrong and celebrate and emphasize the things that went right."
Newton faced Class 4A No. 5 Oskaloosa last week and lost in three sets. Next up on the schedule was 4A No. 12 Pella on Tuesday. And the Lady Dutch handed the Cardinals a 25-17, 25-13, 25-16 loss.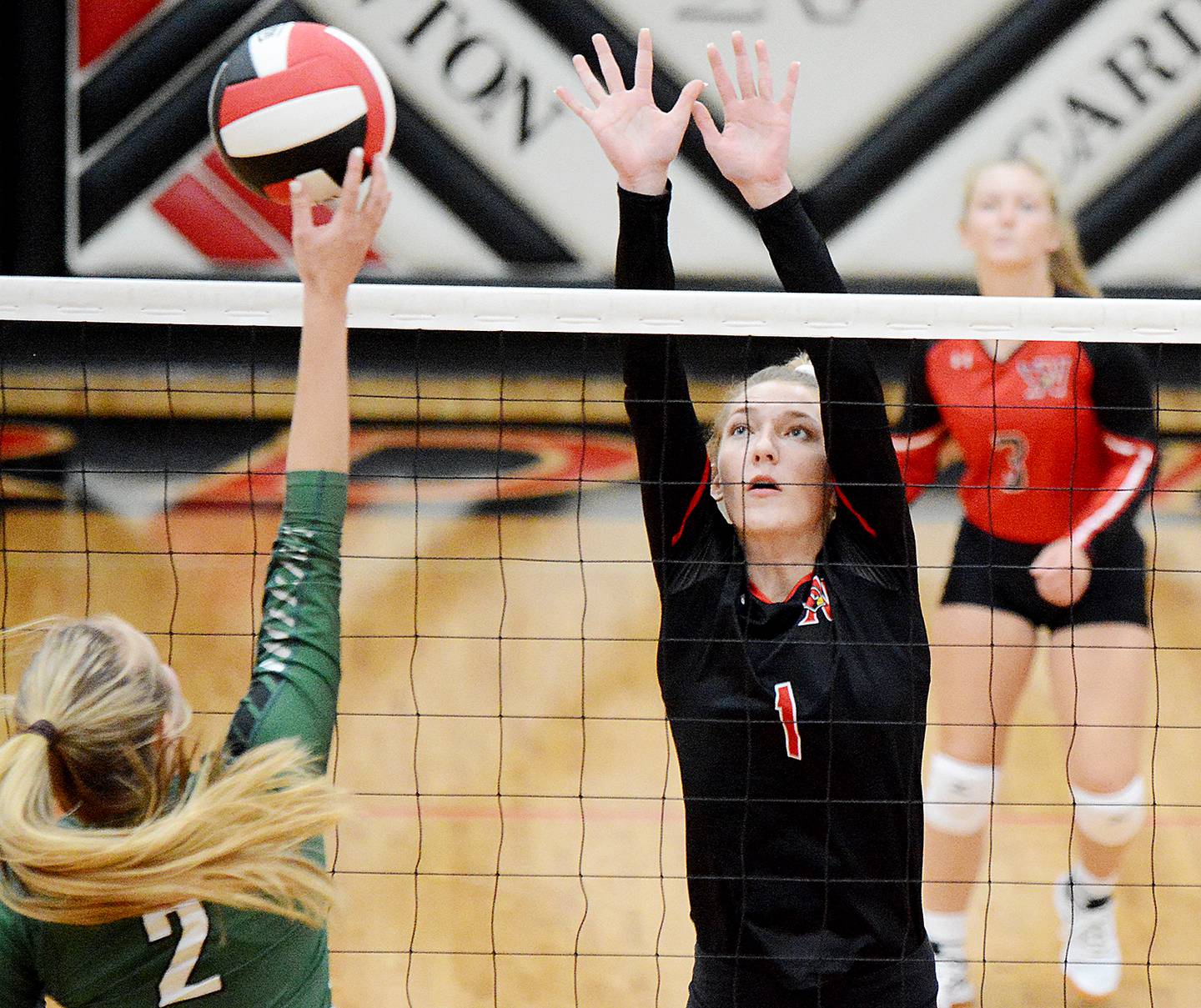 Woollums acknowledged Pella is a really good team but also knows her Cardinals made a few too many errors, too.
"That's a really good team, but how many errors did we make and how many points did we give them?" Woollums said.
Newton (5-6 overall, 0-3 in the LHC) had too many double-hit penalties on sets and were called for being out of rotation multiple times, too.
The Cardinals were most competitive in the opening set. Pella pulled away from a 19-15 lead by scoring six of the final eight points to go up 1-0.
The Lady Dutch (12-3, 2-1) turned close margins into big leads in both the second and third frames.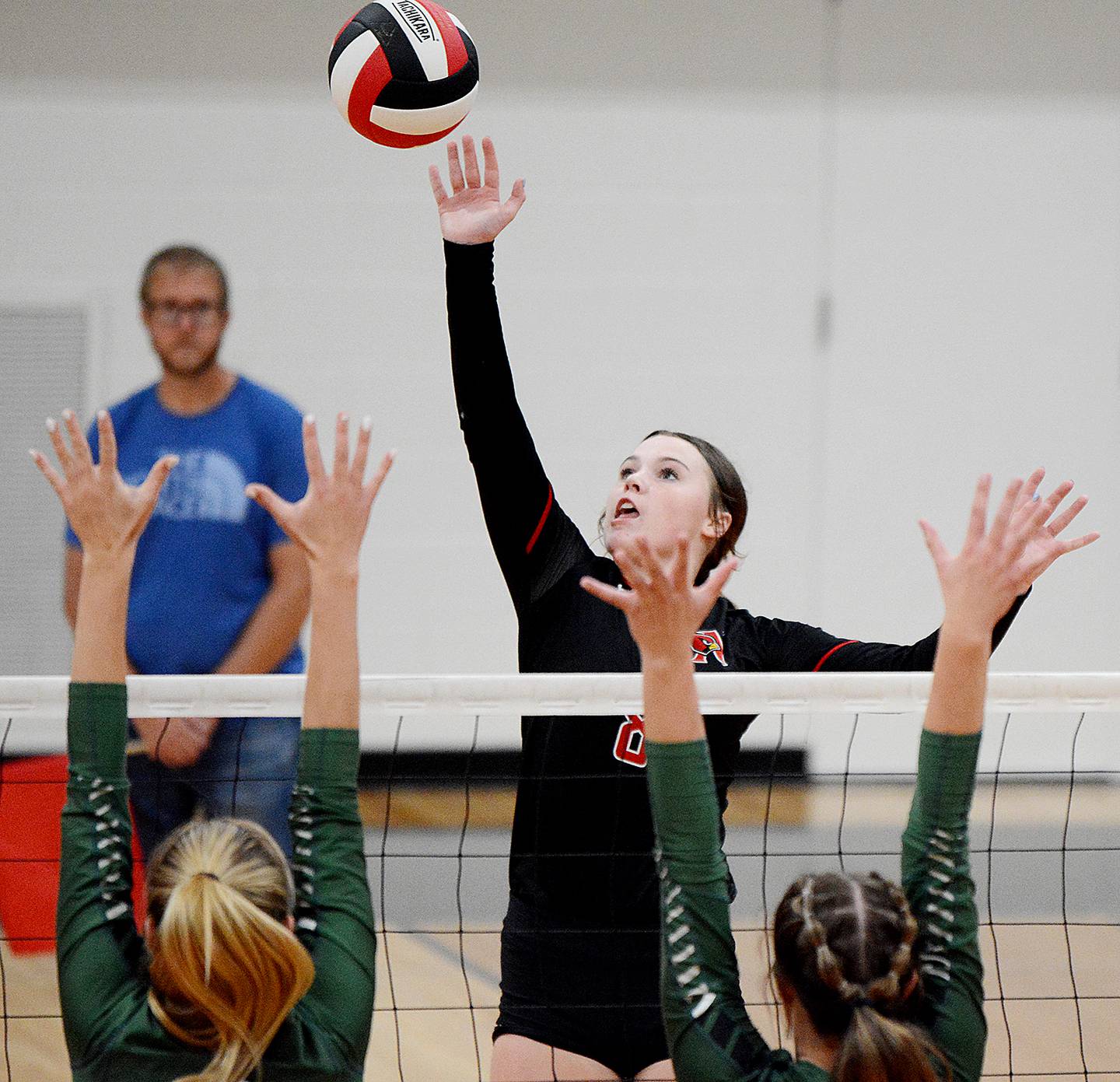 Newton trailed 6-4 in both sets but Pella went 6-0 in set two and 5-0 in the third to grab momentum.
Kadance Ahn was the biggest highlight of the night for the Cardinals, according to Woollums. She did what she could to keep things close in the second set.
With her team trailing 19-7, Ahn recorded three kills and a block during a five-point stretch to make it 20-11. The Lady Dutch finished the set by scoring five of the final seven points.
Ahn led the Cardinals with 11 kills and 10 digs. Her kill efficiency was .258. And Woollums would like to get her even more touches at the net.
"(Kadance) did a good job and we could have gotten her the ball even more and the outcome would have been better in certain situations," Woollums said. "She passed the ball well, served the ball well and when we got the ball to her, she put the ball down."
Newton jumped out to a 3-0 lead in the third set. The final two points came on an ace by Audrey Rausch and a kill by Ahn.
Pella recovered though and used an 11-1 run to pull away for good. The lead grew to 20-10 and the closest the Cardinals got after that was 24-16.
"Our passing broke down during those stretches and our choices as far as who we went to in those situations when we did have a good pass were maybe who we shouldn't have gone to," Woollums said. "We had some double-hit calls, some out-of-rotation calls and some missed serves when we did get it back."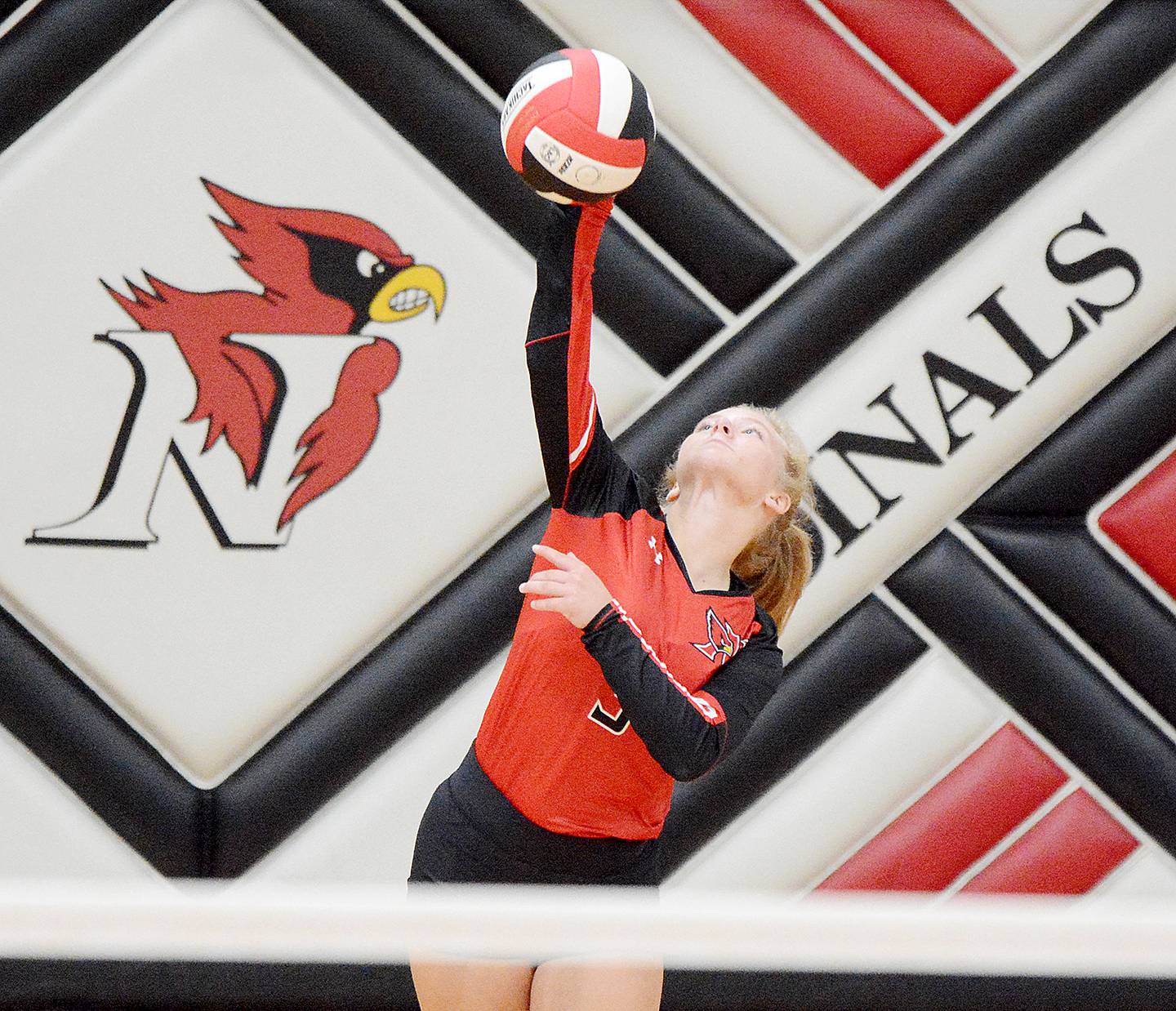 Macy Lampe finished with 17 assists and two digs, Aurora Nehring collected four kills and four digs and Rausch added three kills, three digs and four aces.
Chloe Swank tallied six digs, Emily Wermager chipped in three digs and Hailey Sumpter registered a pair of digs. Emma Rogers had two blocks.
The Cardinals served 33-of-43 with five aces. Lampe served 5-of-5 and Sumpter was 6-of-7.
Notes: The four ranked teams in 4A from the LHC are No. 5 Oskaloosa, No. 11 Indianola, No. 12 Pella and No. 15 Norwalk. … Ahn now has a team-high 105 kills on the season and has collected a team-best 79 digs.