PLEASANTVILLE — Lynnville-Sully's Greenlee Smock ran a season-best time and won the girls' 5K race at the Pleasantville Invitational on Monday.
The Class 1A No. 9 Smock ran away from the competition, finishing the race nearly 90 seconds in front of the runner-up.
PCM's Paige Steenhoek also secured a top-10 finish, leading the Mustangs to fourth in the team race.
Smock finished her race in 19 minutes, 59 seconds. Steenhoek was sixth in 22:04. The runner-up was Mount Ayr's Karly Elmwood in 21:26.
"A year ago, Greenlee was in the lead after the first mile but shortly thereafter was off the course struggling and ultimately did not finish the race, and we'd find out the next day that she was positive for COVID," L-S cross country coach Darin Arkema said. "She was ready to get some redemption tonight and after the first 1,000 meters of the race took the lead and never relinquished it."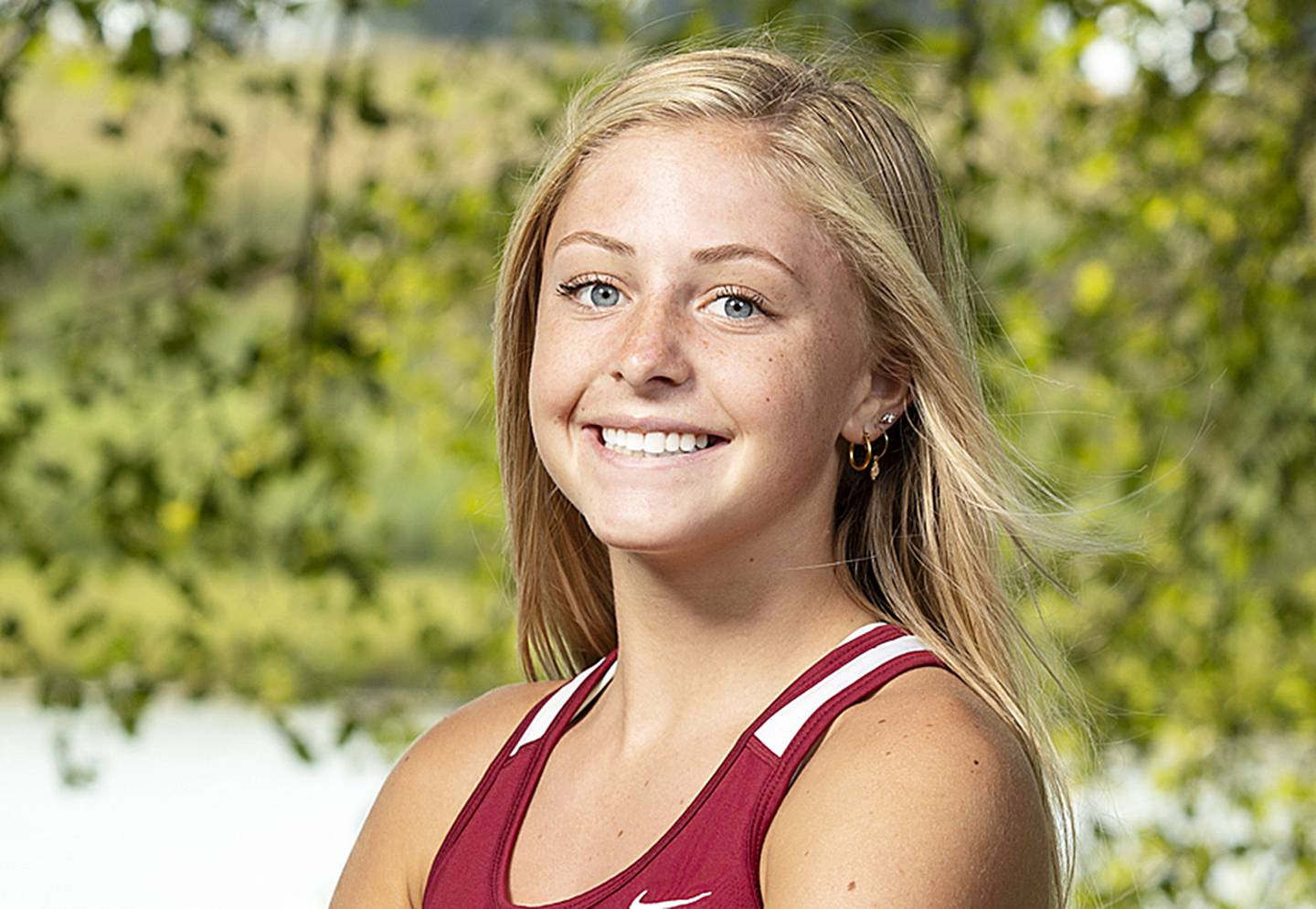 PCM scored 118 points in fourth. Class 1A No. 18 Central Decatur won the girls' team title with 59 points. Class 1A No. 17 Montezuma was the runner-up with 93 points and Martensdale-St. Marys (108) finished third. Mount Ayr (136) rounded out the top five.
There were 13 teams and two incomplete rosters. Lynnville-Sully (164) was sixth and Colfax-Mingo (340) placed 13th.
Five Mustangs finished in the top 40. Makayla True was in the top 20 as she was 17th in 23:20.
Tiffani Koonce (24:31) and Delaney Baird (24:36) were 30th and 31st, respectively, while Riley DeVore (25:13) was the final scoring runner in 37th.
Jillian Fairbanks (25:43) was 42nd and Alissa Ives (26:13) finished 48th as the final varsity runners.
The two other Hawks to run in the top 40 were Kendra Fikse (24:43) and Kinsley Tice (25:01), who were 32nd and 36th, respectively.
Callista Hackert (26:00) was 44th, Brooke Conover (26:57) took 57th and Corrina Rozendaal (30:25) finished 81st to complete the Hawks' five runners.
"I thought Kendra and Kinsley used each other well tonight to help push through the race," Arkema said. "Callista and Brooke each had their best races of the season to this point in my opinion. And that is more than just their time or place, but how they raced, staying strong uphill, running loose and free downhill."
Colfax-Mingo was led by Joslyn Chadwick, who was 58th with a time of 27:03. Kirsten Frier (29:22), Danica Linn (30:25), Devan Chadwick (30:26) and Hannah Moore (34:04) were 73rd, 80th, 82nd and 99th, respectively.