TAMA — Baxter senior Elie Tuhn had an off night during the South Tama Invitational on Sept. 13.
Tuhn, who is ranked eighth in Class 1A, was facing 1A No. 10 Grace Lidgett of North Tama and a strong Marion team and finished fifth in the girls' 5K race.
The 1A No. 18 Bolts were without No. 3 runner Lilie Vansice and wound up sixth as a team with 144 points. Marion won the meet with 43 points and North Tama went 1-3 to finish second with 80.
Class 2A No. 18 Dike-New Hartford was third in the nine-team field.
Tuhn finished fifth in 21 minutes, 53.8 seconds. Lidgett won the race in 20:35.9 and Marion's Peyton Steffen was the runner-up in 20:45.5.
The Bolts had four other runners without Vansice. Emie Tuhn (24:35.8) finished 26th, Zoey Gliem (25:55) was 33rd, Regan Russell (27:39.3) finished 52nd and Morgan Hansen (28:45.5) placed 56th.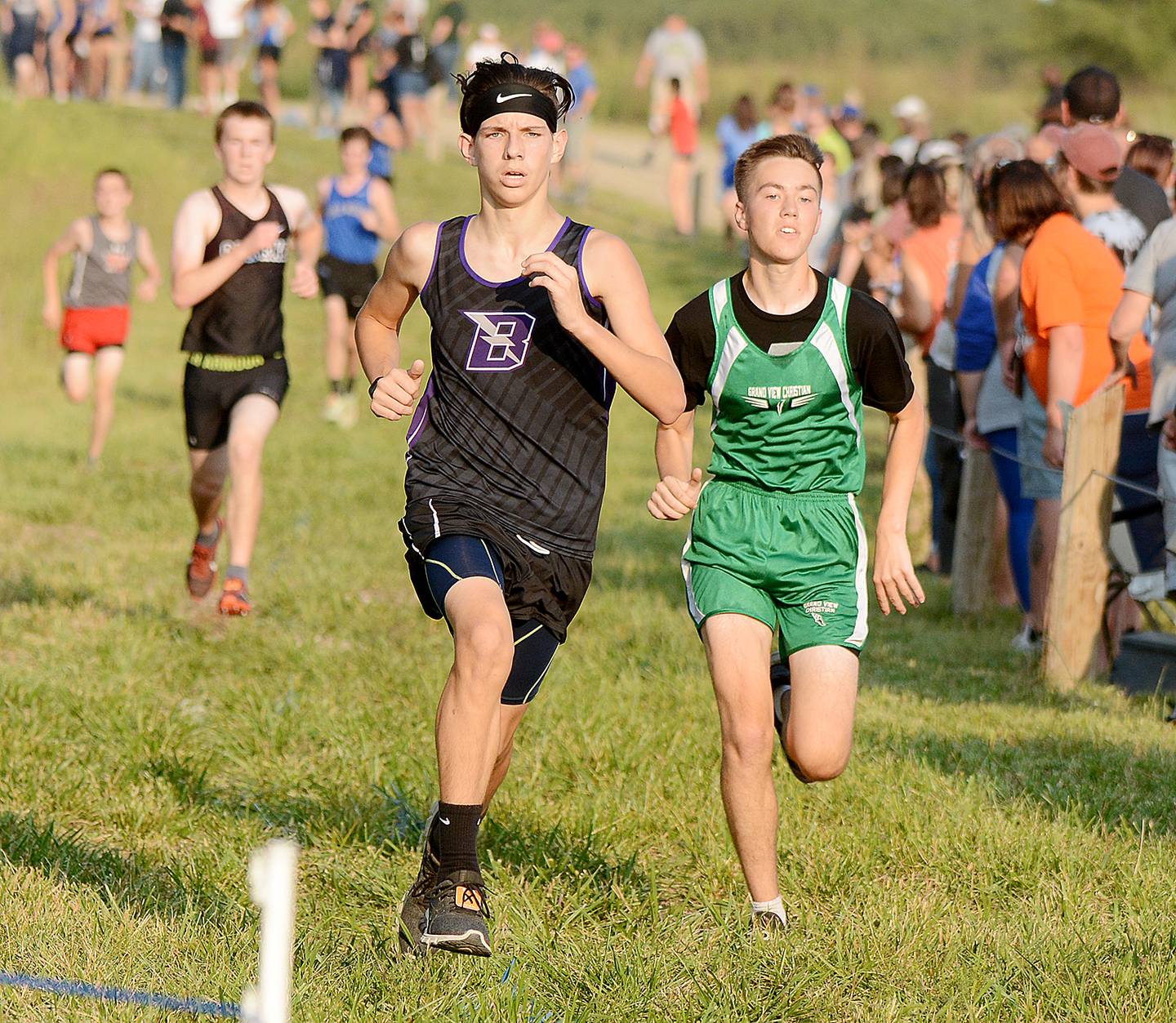 Baxter's boys faced two ranked teams and a handful of ranked runners.
The Bolts were ninth in the 10-team field with 263 points. Class 3A No. 3 Marion put three in the top seven and won the meet with 36 points. Class 2A No. 9 Gladbrook-Reinbeck/Grundy Center placed five in the top 13 and was second with 53 points.
Baxter's Matt Richardson was the Bolts' top finisher in 29th. He finished in 20:31.4.
Class 3A No. 13 Jedidiah Osgood of Marion won the race in 16:22.9 and 3A No. 8 Shane Erb of Marion was second in 17:15.3. West Marshall's Nicholas Thompson, who is ranked No. 17 in 2A, finished third in 17:53.8.
Baxter's Logan Jones (24:03.8) was 56th, Curtis Gliem (25:34) ended up 61st, Logan Rainsbarger (25:55.6) placed 62nd, Keenan Varner (27:43.3) came in 66th and Hudson Bethards (27:51.5) was 67th.