ST. LOUIS — Newton's cross country teams finished off a very busy week with an out-of-state meet at the Forest Park XC Festival on Saturday.
Alyssa Shannon was the only Cardinal to medal as she was 10th overall. Newton's girls placed 10th out of 19 teams in the Varsity Girls Gold Division. The Cardinal boys were 19th out of 20 teams in the Varsity Boys Green Division.
"The girls responded well after a big week," Newton girls cross country coach Rachelle Tipton said. "This was a great replacement for Griak. Even though we didn't see any college races, the atmosphere was still very much like at a college meet. There was lots of activity and great competition. Forest Park was a beautiful venue."
The Newton girls scored 246 points in 14th. Shannon's 10th-place finish was clocked at 21 minutes, 6.7 seconds. Parkway North High School's Tabitha Bevan won the 5K race in 19:48.4.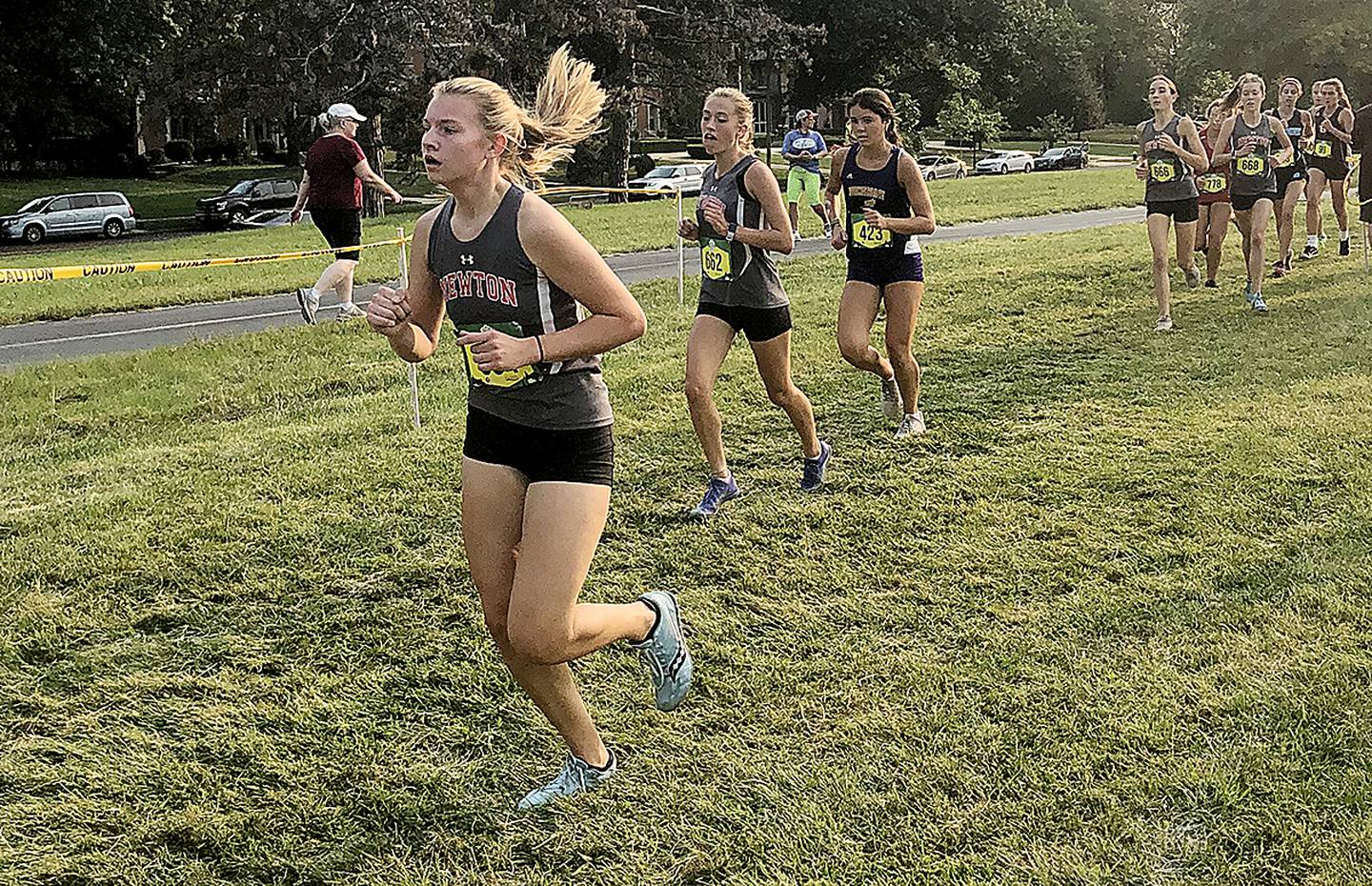 Kelsey Church (22:57.7) finished 55th, Kate Muckler (23:19) was 64th, Morgan Stalzer (23:48.9) ended up 72nd and Laura Sander (personal-best 24:02.1) was 79th as the final scoring runner.
Bella Winther (24:03.5), Hadley Kruse (24:58.8) and Lauren Nook (personal-best 25:06.4) finished 80th, 95th and 99th, respectively.
"Alyssa went out like she did at Williamsburg and held on better this time," Tipton said. "It was great to see her push with the leaders. Laura had a strong race. She has a fighting spirit that is fun to see and beneficial to the team."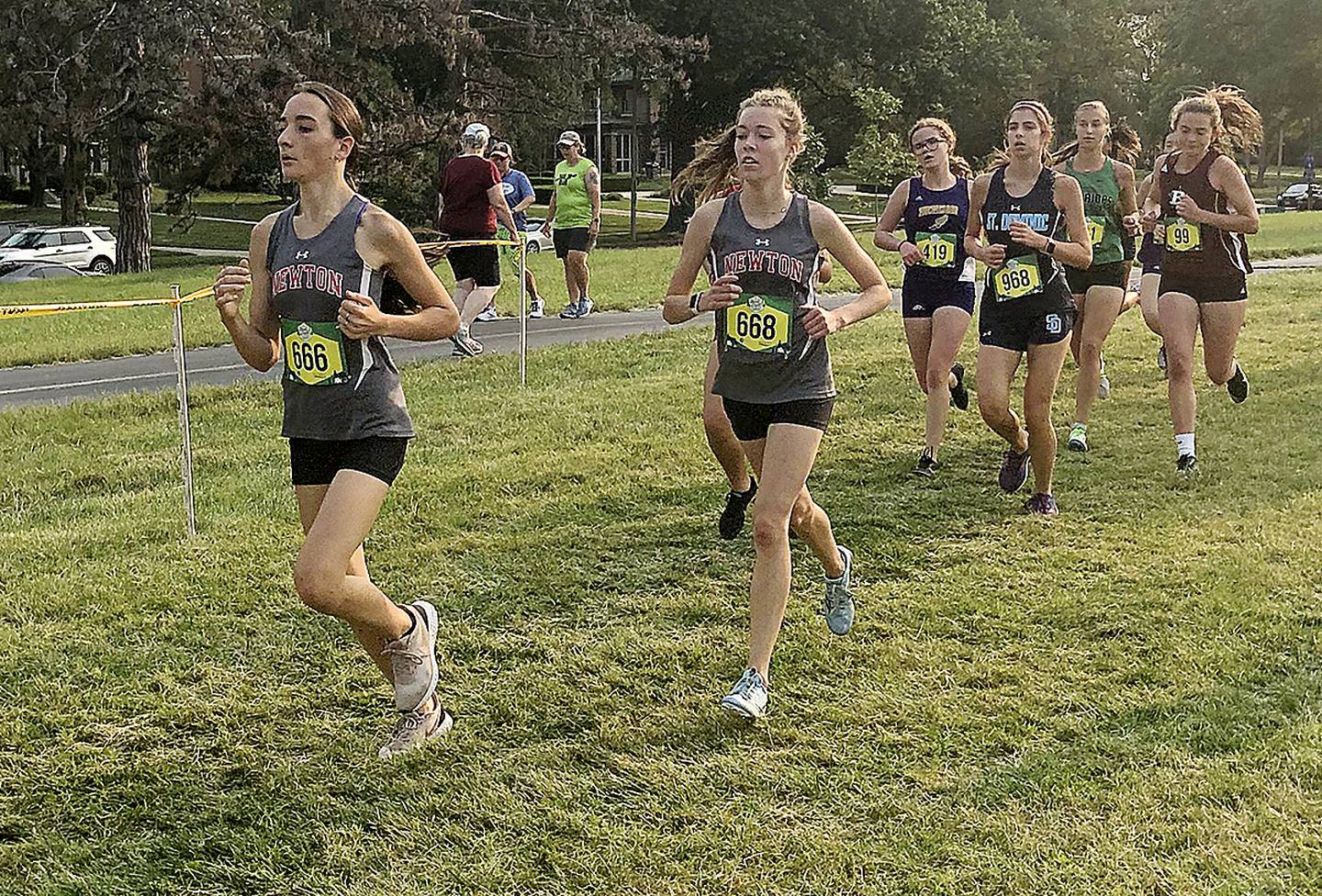 Newton's boys scored 508 points in 19th. The Cardinals were again without top runner Jackson Mace-Maynard and a few other runners who have run on varsity this season.
Treycen Garton was the top Cardinal finisher in 49th. He finished in 17:30. The other scoring runners were Landon Menninga (19:18.6) in 116th, Leo Friedman (19:27.3) in 120th, Derek Beiner (19:53.3) in 134th and Collin Buchli (20:04.4) in 136th.
Breyton Schwenker (20:38.4) and Ryan Nook (21:12.3) were 142nd and 145th, respectively.
"Thank you to our high school and district administration, school board and booster club for helping our athletes have these great race experiences and lifelong memories," Tipton said.