OSKALOOSA — Newton volleyball coach Heidi Woollums put her team's three-set loss to Class 4A No. 3 Oskaloosa into perspective.
The Indians have a roster chalked full of seniors and are a clear state title contender in 4A. Newton has just one returner from last year's team and is in the middle of a rebuilding season.
The state title contender was just better than the Cardinals on Tuesday night. Oskaloosa downed Newton 25-14, 25-8, 25-16 at home during Little Hawkeye Conference play.
"The Little Hawkeye Conference is always tough," Woollums said. Osky is a powerful team with lots of seniority. We have a lot of season left. We have to keep our heads up and keep pushing ourselves to improve."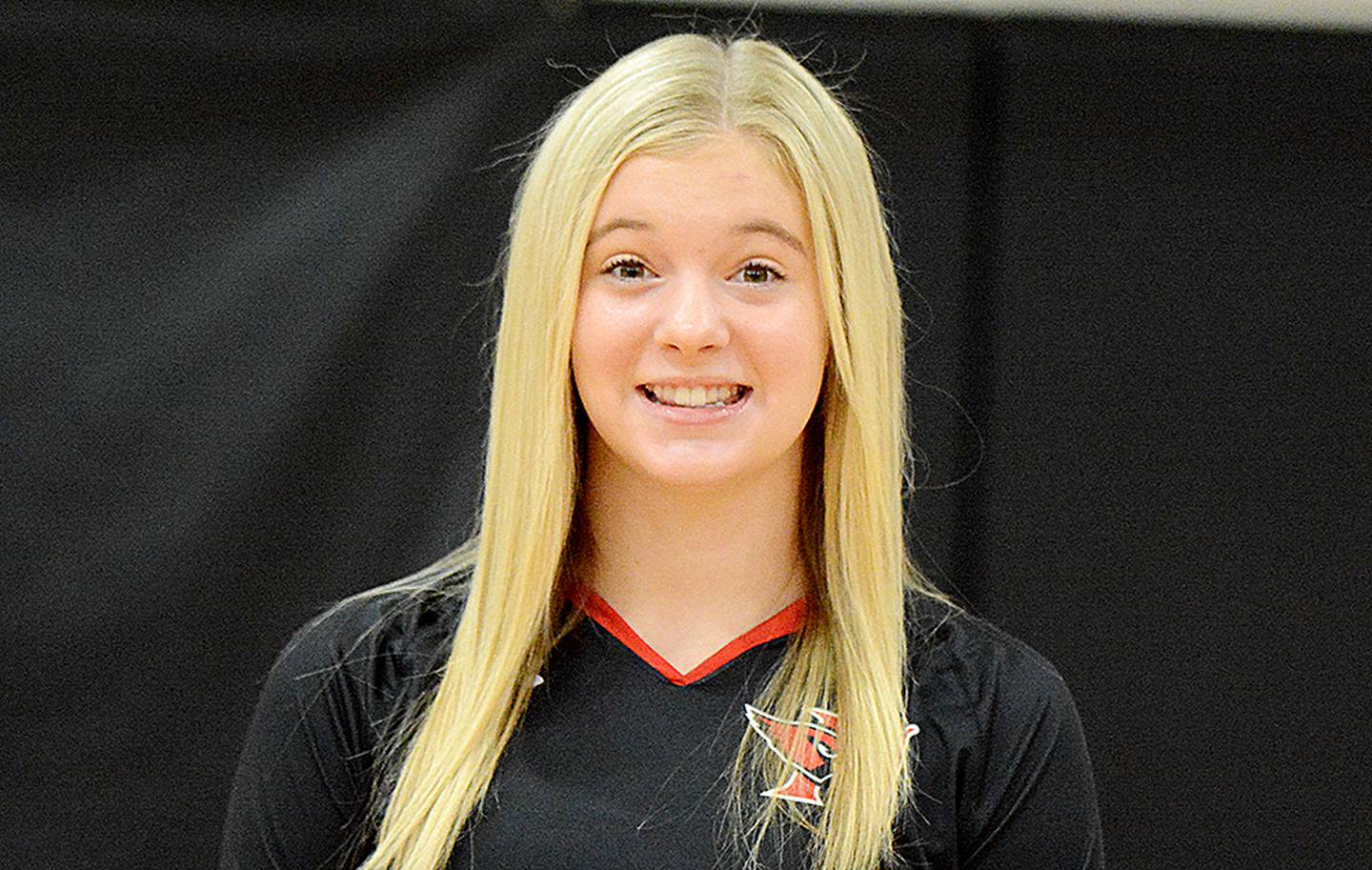 The Cardinals (5-5 overall, 0-2 in the LHC) were led by sophomore Kadance Ahn and freshman Macy Lampe. Ahn finished with eight kills and four digs and Lampe added 13 assists and three digs.
Freshman Chloe Swank tallied a team-high seven digs and served up two aces, senior Aurora Nehring collected two kills and two digs and juniors Audrey Rausch and Emily Wermager each had three digs.
Senior Emma Rogers made her season debut and finished with two digs.
"She brings a spark to our offense," Woollums said of Rogers. "I'm excited to see her relax in that position and see what she can accomplish."
The Cardinals were 34-of-39 in serves with Rausch serving 9-of-9 and Swank going 6-of-6.
Oskaloosa (10-2, 2-0) snapped a two-match losing skid with the win. The Indians lost twice to a pair of top-10 ranked teams.