GRINNELL — Lynnville-Sully junior Greenlee Smock continues to show why she's ranked in the top 10 of Class 1A.
Newton senior Alyssa Shannon, after a strong performance on Tuesday, might find herself in the 3A rankings soon.
Smock ran near the front the entire way during the girls' 5K race at the Grinnell Invitational at a sunny Ahrens Park on Tuesday. Shannon's latest racing strategy saw her work her way through the field and into the top three at the finish line.
The Class 1A No. 7 Smock was the runner-up in 20 minutes, 36.2 seconds and Shannon finished third in a career-best 21:01.9.
"Greenlee continued her strong start to the season, battling back and forth with a small group of girls for the lead at different times during the race," L-S cross country coach Darin Arkema said. "She was the runner-up for the second time in three meets so far this season."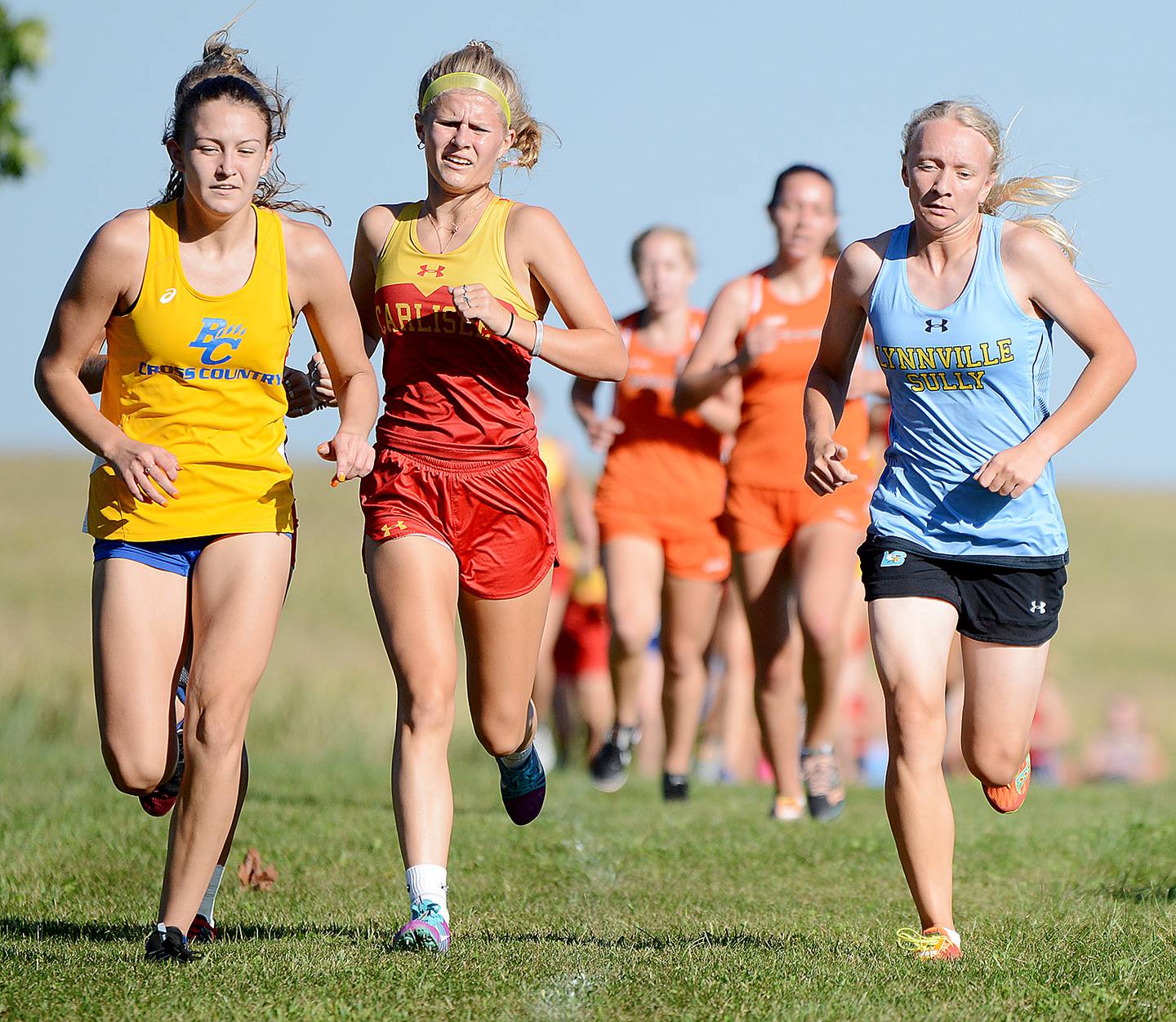 Shannon is out for cross country for the first time this fall but is quickly making her presence felt. On Tuesday, Shannon finished in front of 2A No. 7 Ruth Jennings of Williamsburg.
"Alyssa came back this week with a different strategy and it paid off," Newton girls cross country coach Rachelle Tipton said. "She looked great moving up during the race, placing higher and beating someone who got her last week."
The Cardinals were fourth in the team standings, finishing behind three ranked teams. Newton scored 114 points, besting conference rival Grinnell by 52.
Class 3A No. 5 Carlisle won the team title with ease, scoring 40 points. The Wildcats were led by individual winner and 3A No. 2 Ainsley Erzen, who finished in 20:20.
Class 2A No. 7 Williamsburg (70) and 2A No. 12 Des Moines Christian (99) were in front of Newton. Rounding out the top five was Benton Community (133).
Newton senior Kelsey Church stayed with Shannon for some of the race before finishing 18th overall in 22:32.8.
Junior Kate Muckler and senior Morgan Stalzer ran together for a good chunk of the girls' 5K race. Muckler wound up 21st in 23:10.4 and Stalzer finished 29th in 23:50.7.
The final counting runner was freshman Bella Winther (25:43.4) in 49th. Freshman Lauren Nook (26:11.2) was 54th.
"This was another great night showcasing what can be in store for this team," Tipton said. "Last year, we were 10th out of 10 teams. We were fourth out of 11 this year. If we have everybody healthy and on when it counts later in the season, we'll see what can happen."
The rest of the field included Grinnell (166), Bondurant-Farrar (188), Knoxville (207), Lynnville-Sully (220), Vinton-Shellsburg (237) and Cedar Rapids Xavier (241). South Tama County and Belle Plaine did not have enough runners for a team score.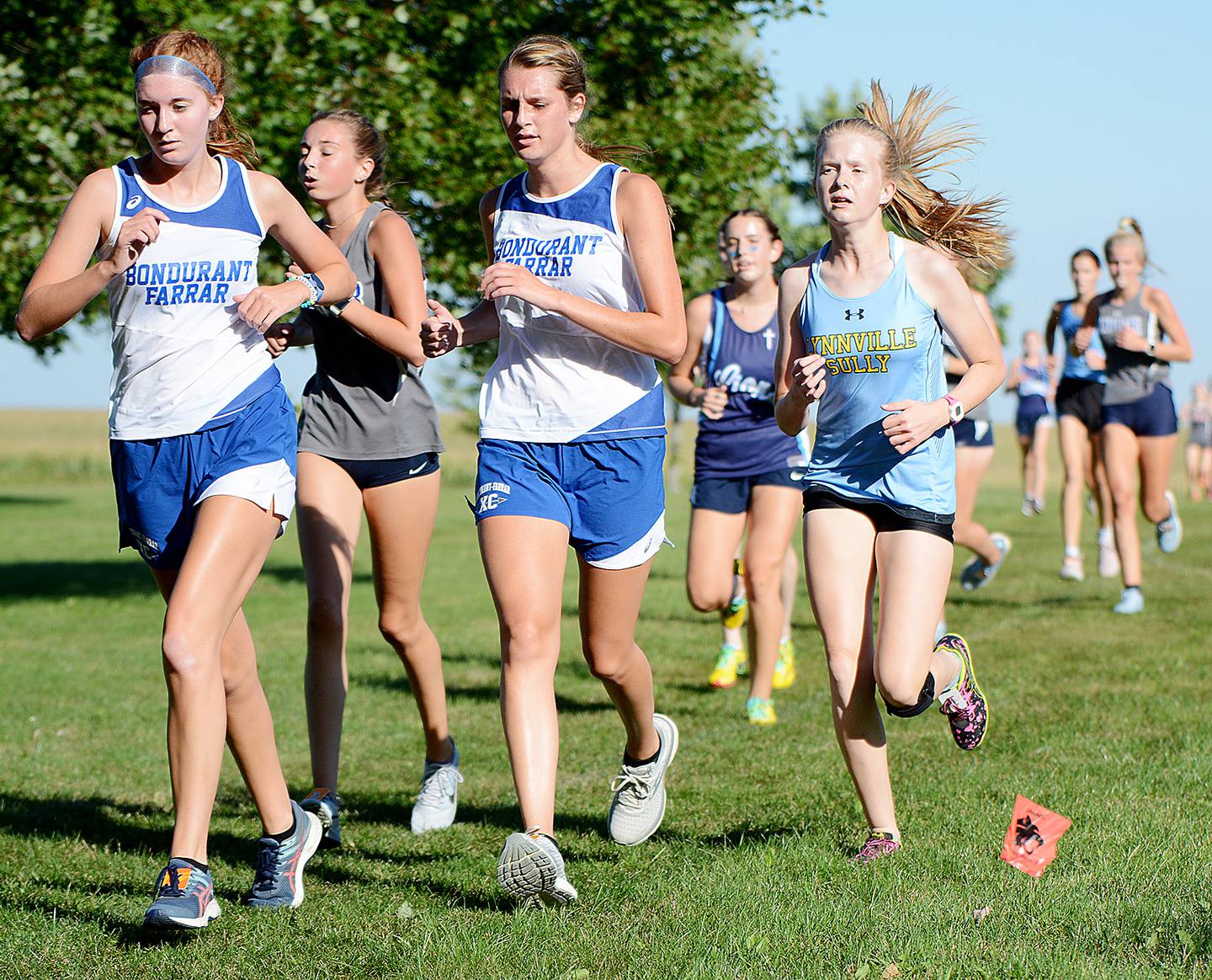 After Smock for L-S was freshman Olivia Norrish (24:59.9) in 45th. Junior Kendra Fikse (26:10.1) finished 53rd, senior Callista Hackert (28:31) was 65th and sophomore Brooke Conover (28:32.5) placed 66th.
"Both of our high school teams are battling some illness and injuries right now so each group was a bit short-handed," Arkema said. "We now get the rest of the week to try and get some people healthy and have some good training days before we compete again on Monday."
Notes: Newton freshman Hadley Kruse was eighth in the junior varsity race and she continues to push for a spot on the varsity roster. She finished the 5K race in 24:57.5. "Hadley looked strong again tonight, fighting for position and staying in the top 10," Tipton said. "These first two races should be building her confidence."