On her Senior Night, Chassidy Henwood just kept running.
Henwood scored the winning run in the bottom of the seventh inning to help lead Newton's softball team to a 6-5 win over Class 4A No. 6 Dallas Center-Grimes on Wednesday night.
Before Henwood scored the winning run, Newton lost a 5-0 lead in the opener of a Little Hawkeye Conference doubleheader. DCG plated two in the fifth and tied it with three in the top of the seventh.
In the bottom half of the inning, Jazlynn Cooper hit a ground ball between shortstop and second base. After the shortstop fielded the ball and touched second with her glove, Henwood continued on her path to home plate and scored from second on Cooper's RBI fielder's choice.
Henwood led the Cardinals with three hits, two runs, one steal and one hit by pitch. Her and Natalie Forck were recognized during the LHC home doubleheader as seniors on the Cardinal softball team.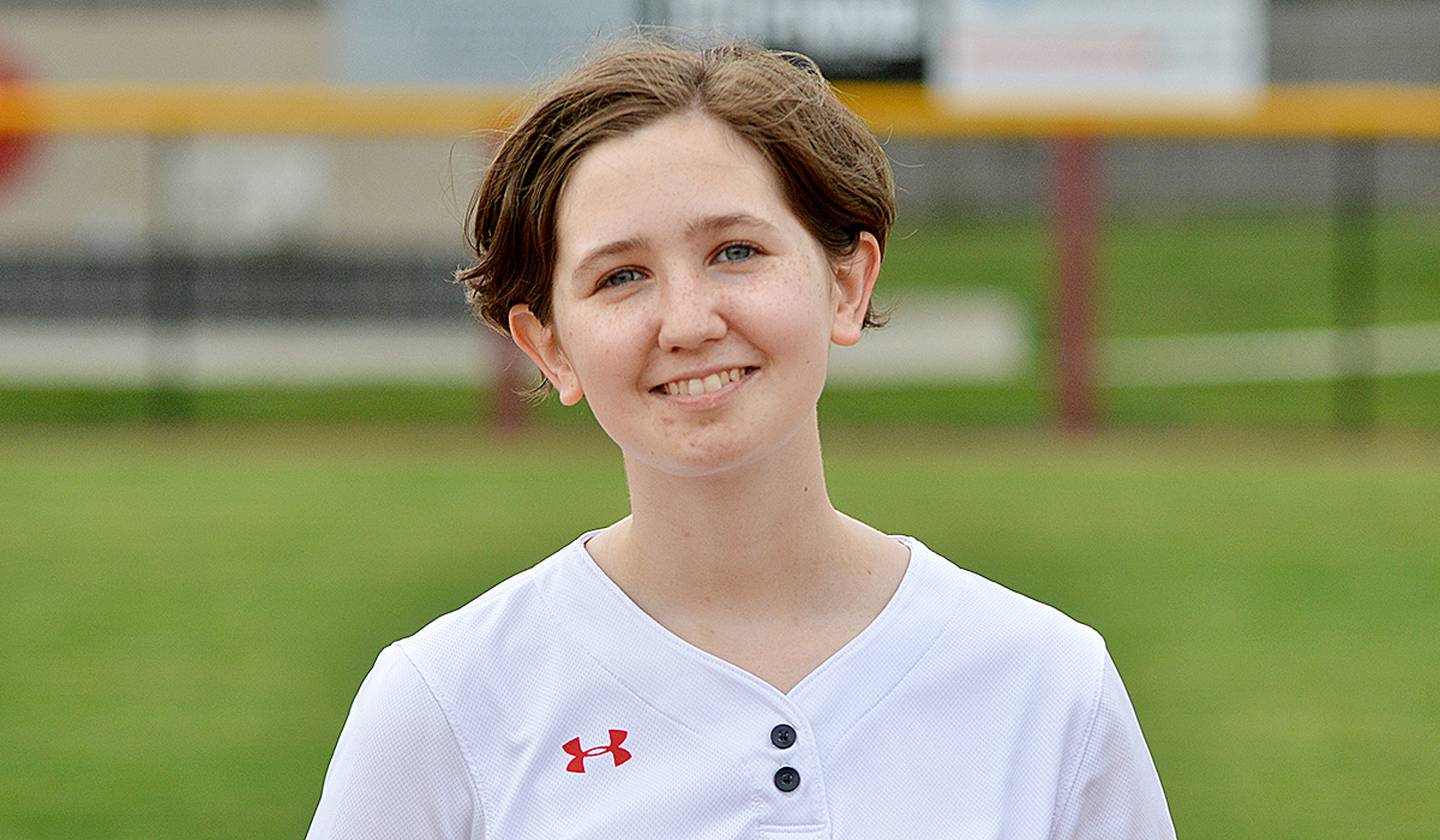 Forck pitched for the first time this season, too, as she spun three pitches in the nightcap during DCG's 15-4 win.
In the opener, Newton (15-17 overall, 6-14 in the conference) scored twice in the first and twice in the third to take an early lead. The advantage grew to 5-0 after a single run in the fourth. The Cardinals out-hit the Mustangs (17-14, 12-6) 9-7 but Newton committed three errors.
All nine Newton hits were singles. Kya Butler and Chloe Swank each had two hits, while Vanessa Vasseau and Kallie VanKley tallied one hit apiece.
Butler added two runs, one RBI and one hit by pitch and Swank had one RBI. VanKley drove in two runs, Cooper had one RBI and one run and Madison Henwood also scored a run.
VanKley started in the circle but didn't factor in the decision after allowing five runs — four earned — on six hits with one strikeout, three walks and two hit batters in 6 1/3 innings.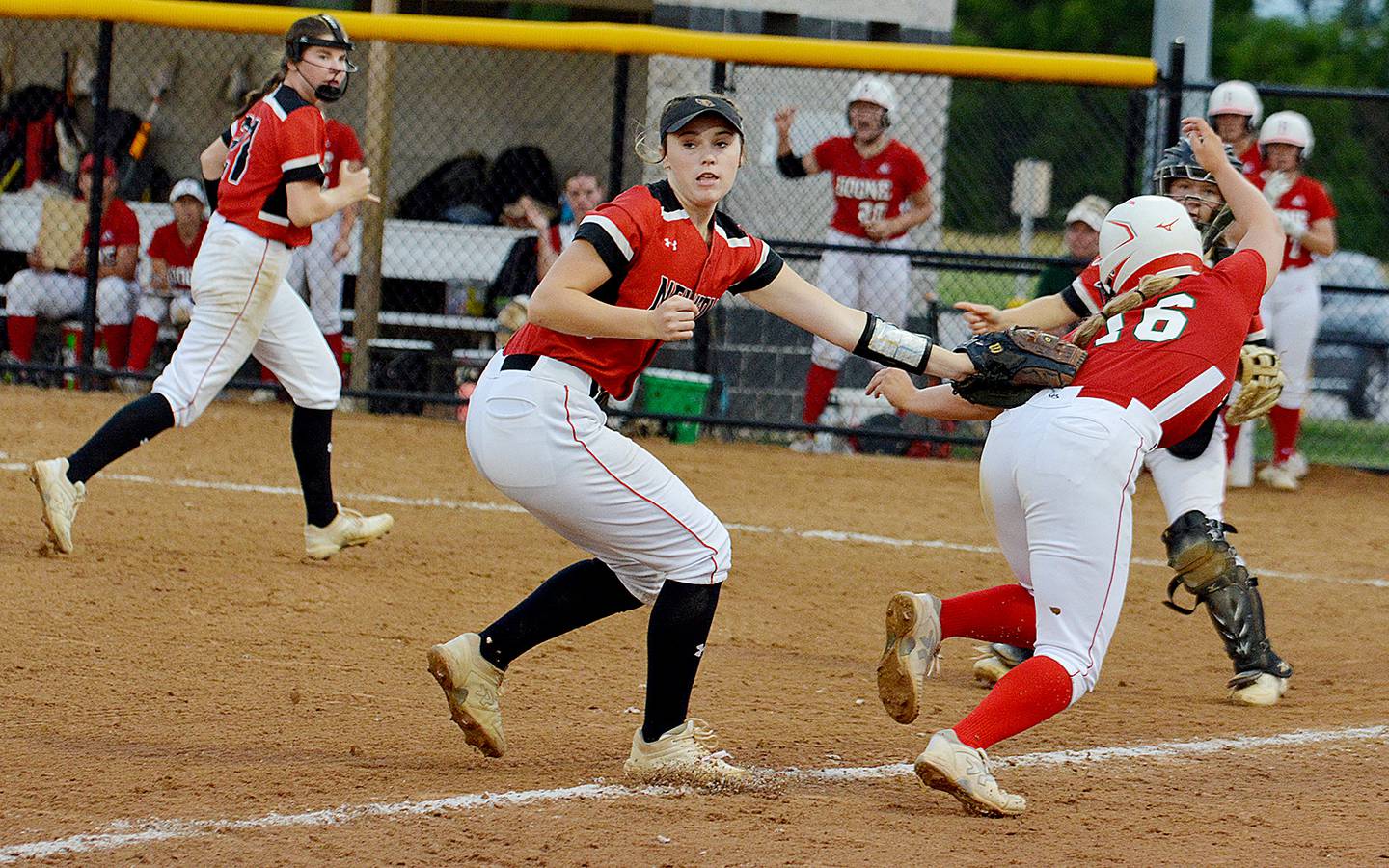 Hailey Sumpter (5-2) got two outs in the seventh and earned the win. She allowed one hit and struck out one.
The Cardinals played right with DCG for three innings in the nightcap but the Mustangs turned a 3-all tie after three innings into a blowout because they scored four in the fourth, two in the fifth, three in the sixth and three in the seventh.
Newton had 10 hits but was plagued by eight errors.
Swank finished with three hits and one RBI, Sumpter tallied two hits and one walk and Butler ended up with one hit, one run, one RBI, one walk and one hit by a pitch.
Vasseau tripled, scored one run and was hit by a pitch, Kadance Ahn tallied one hit, one RBI and one hit by a pitch, Nevara Gray doubled and Cooper had one hit.
Chassidy Henwood collected one RBI and Madison Henwood and Haylie Ryan each scored one run.
The Cardinals used four pitchers in the game — Sumpter, Gray, Cooper and Forck.
Sumpter took the loss after allowing seven runs — two earned — on six hits with one strikeout and one walk in four innings.
Gray allowed five earned runs on four hits with three walks in one inning and Cooper spun two innings and allowed three earned runs on four hits with one strikeout and one walk.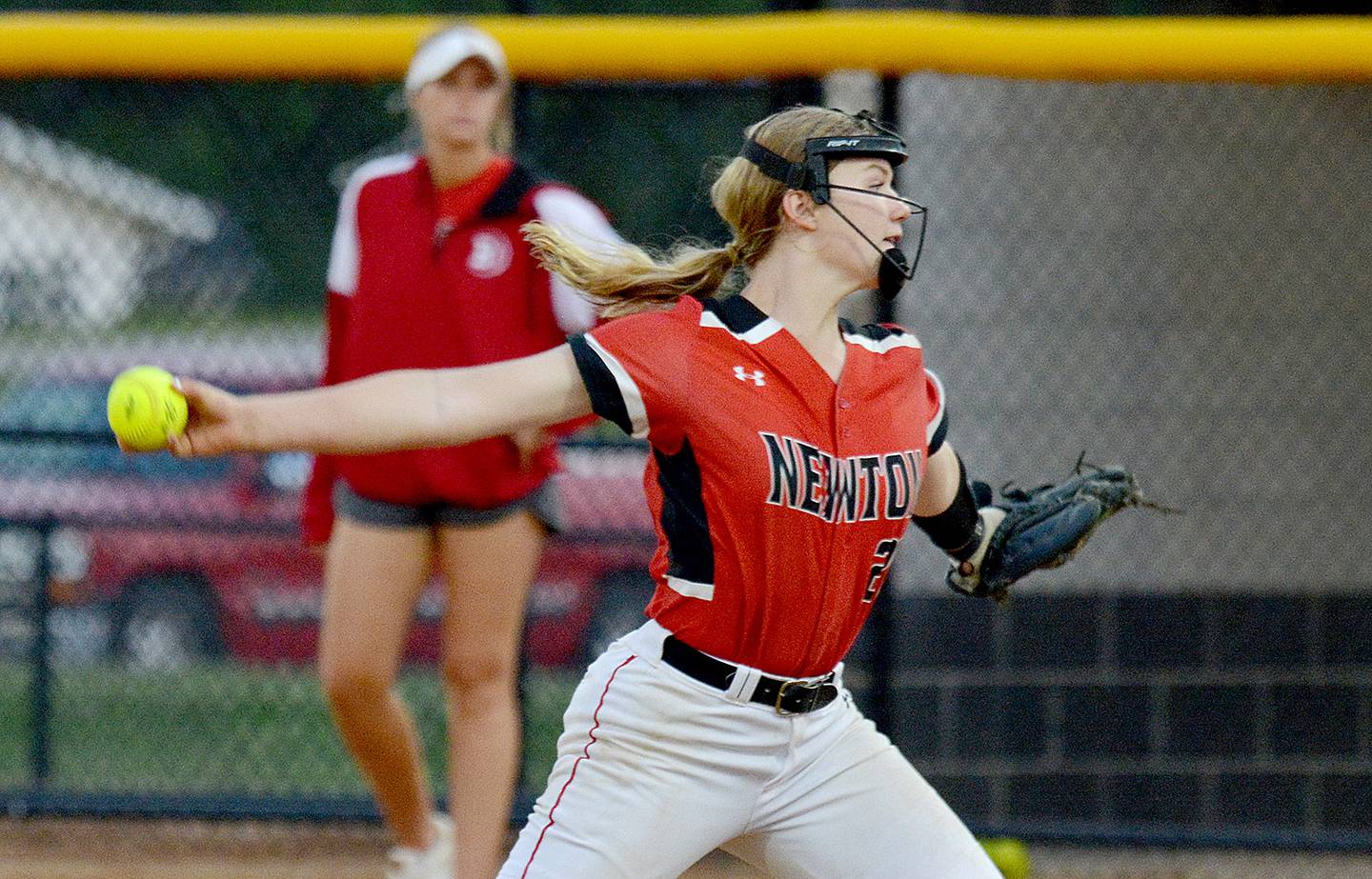 Indianola 9, Newton 0
INDIANOLA — Class 5A No. 4 Indianola jumped on Newton early and cruised to the 9-0 win in LHC action on Monday night.
The Indians led 5-0 after two innings and plated a pair of runs in both the fourth and sixth innings.
The Cardinals were held to four hits in the loss and they committed two errors.
Chassidy Henwood, Vasseau, Swank and Madison Henwood had one hit each and Butler walked once.
Indianola (27-4, 16-1) finished with 13 hits and committed no errors. Alley May and Kylee Tucker both hit homers for the hosts and Kate Kralik struck out 16 in the circle.
Cooper (0-1) was the losing pitcher after allowing three earned runs on four hits with one walk in one inning.
Gray also pitched, throwing the final five innings and allowing six runs — five earned — on eight hits with two strikeouts and three walks.
Boone 11, Newton 0, 5 innings
The Cardinals were limited to five hits and committed two errors against 4A No. 5 Boone on Tuesday night.
The Toreadors led 1-0 after one but ended the game after five innings following a three-run third, four-run fourth and three-run fifth.
Boone (23-6) finished with 10 hits and Newton pitching walked eight in the loss.
VanKley (6-9) took the loss in the circle after allowing six runs — five earned — on four hits with two strikeouts and five walks in 3 1/3 innings.
Gray came into the game in the fourth and pitched the final 1 2/3 innings. She allowed five earned runs on six hits with three walks.
Vasseau had two of the team's five hits and Chassidy Henwood, Cooper and Swank all had one hit apiece. Boone committed one error.
Boone's bat were on point all night. The Toreadors hit one homer but two Cardinal outfielders — Chassidy Henwood and Taylor Lust — reached over the fence to take homers away and another ball landed just in front of the concession stand in left field but was foul.