KNOXVILLE — Newton's boys golf team is peaking at the right time.
The Cardinals shot back-to-back season-best rounds of 341 and the second 18-hole performance was good enough to claim the team championship at the Knoxville Invitational on Friday at the par 70 Pine Knolls Golf Club.
The Cardinals edged Knoxville (342) by one stroke in the team standings. Grinnell (345), Albia (353), Pella (355), PCM (373) and Pella Christian (402) completed the seven-team field.
Newton boys golf coach Pat Riley said the playing conditions were brutal as it was the windiest day he's ever seen since he started coaching golf in 2005.
"I'm impressed at how these guys are really starting to come together and play their best golf," Riley said. "I'm excited to see what this team can do when we get Derek Lanser back and are at full strength."
Ethan Walker carded a personal-best score to win medalist honors. He shot a 1-over-par 71 with a front-nine score of 34. Pella's Will Simpson was the runner-up medalist with a 76.
Lincoln Ergenbright carded a career-best 80 and finished tied for fourth. Braydon Chance fired a career-best 92 to finish 18th and the other counting score was Brody Cazett's 98.
Kinnick Pritchard (100) and Garret Beerends (111) had non-counting scores.
"Ethan has fired back-to-back great rounds and I think he is primed to just take off," Riley said. "Ergenbright is working toward dropping into the 70s, and I think he will before the season is out. Cazett, Chance and Pritchard are all chipping in as great role players. It always seems like two of the three are shooting a round that really helps us."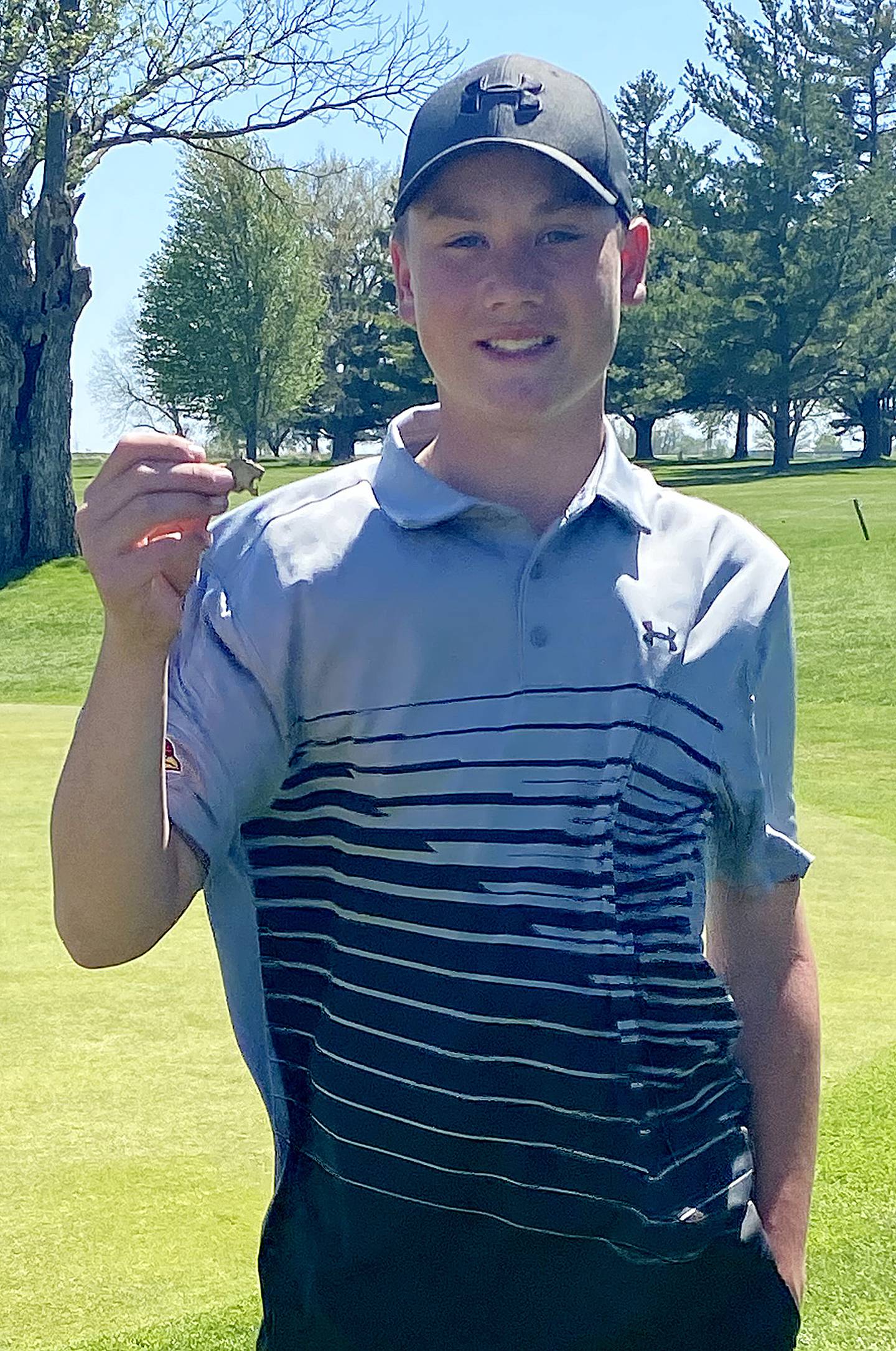 Walker leads Cards to fifth at Winterset
WINTERS — Playing on the course that will host Newton's Class 3A sectional tournament later this month, the Cardinals finished fifth with a season-best 341 on Thursday.
Newton had four scores under 100 on the par 70 Lakeview Country Club.
Lead by a pair of 69s, Gilbert won the team title with a 286. Brock Snyder and Spencer Clatt both shot a 69 to finish in the top two positions.
Walker carded a 3-over-par 73 to finish tied for third. He had nine-hole splits of 36 and 37.
Ergenbright shot an 82, while Pritchard (92) and Cazett (94) shot personal-best scores to complete the scoring. Chance (102) and Beerends (111) had non-counting scores.
Winterset finished second in the tournament with a 319. The rest of the nine-team field included Dallas Center-Grimes (332), Clarke (334), Bondurant-Farrar (347), Van Meter (347), North Polk (355) and the Winterset JV (385).
"We have a couple more important meets — conference meet No. 3 on Tuesday at Bos Landen and the conference tournament at Westwood on May 10th," Riley said. "Then we have to be at our best on May 14th for sectionals at Winterset. If we peak then, we have a shot to advance to districts and possibly state. I just need to get these guys to believe they can do it."