This isn't your regular fluff piece, and that's thanks in part to the dozen canines who showed up earlier this week for the official ribbon cutting of the new dog park at Sunset Park in Newton. Interviews with a couple of the four-legged fluffballs were unsuccessful, but the excessive tail wags said enough.
With the rolling hills, shaded trees, water fountains and sections for both small and large breeds, the dogs of Newton have something to bark about.
Newton Mayor Mike Hansen said when he lived closer to the downtown district that he always thought Sunset Park would be a nice place for citizens to bring pets, especially when the city has pushed to move more residents to the downtown area with apartments and upper-story living above businesses.
"By god, our community supported us with our 2022 bond referendum and can't thank the community enough for that," Hansen said during the ribbon cutting ceremony. "…This beautiful park on the north side of our downtown here is a testament to what we all can achieve when the community comes together."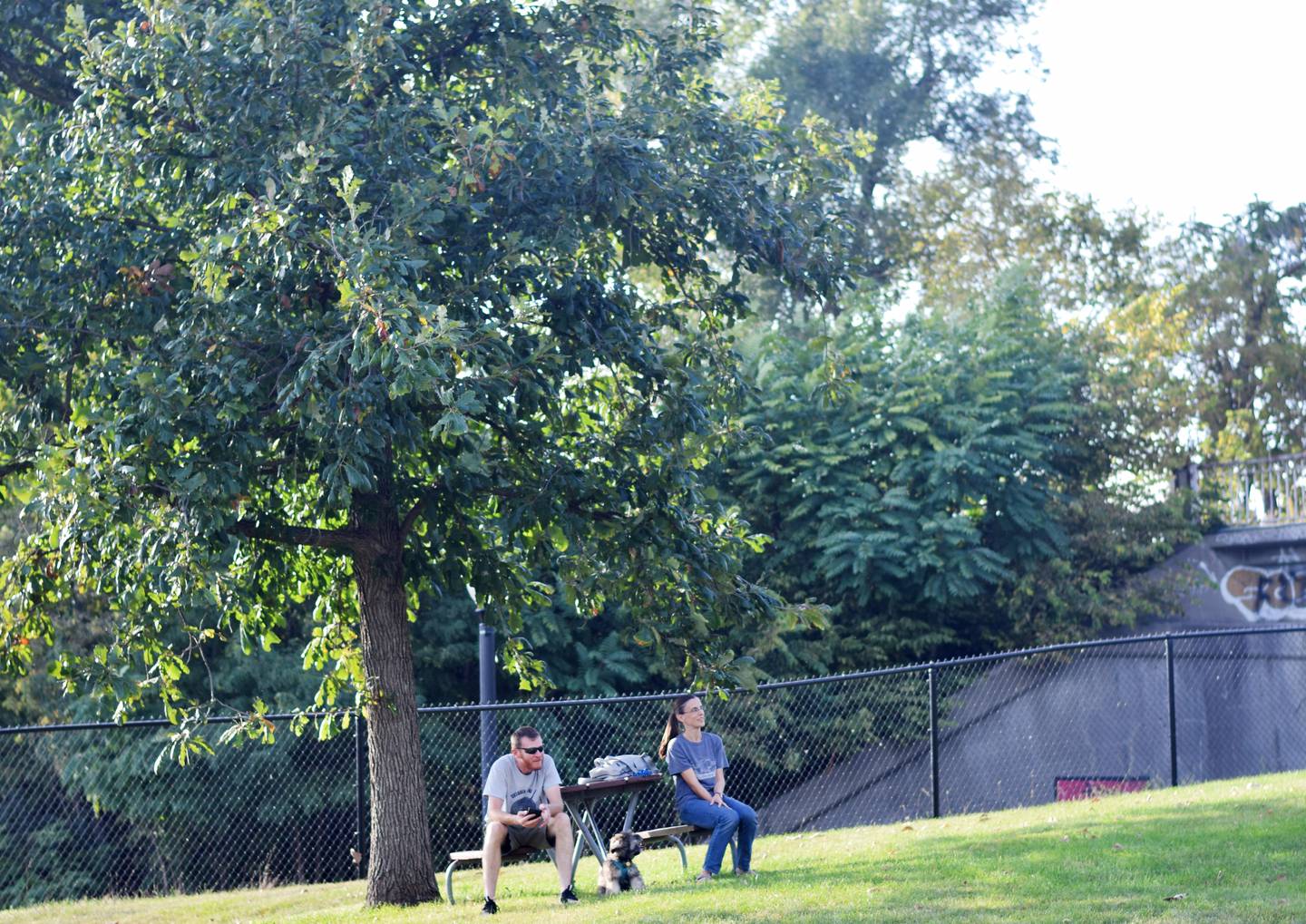 The idea to establish a new dog park started as early as 2020. Discussions between staff and members of the Newton Park Board at that time felt dogs and their owners could take advantage of a more centralized dog park in town since the only other facility is west of city limits near Westwood Golf Course.
Brian Laube, community services director for the City of Newton, said to park board members back then that the introduction of more downtown living — especially the new apartment buildings — had contributed to the city's efforts to add a new dog park. Two years later, it was included on a $1.6 million park bond.
The city funded the project with some of the bond proceeds and a $20,000 grant from Prairie Meadows Casino, Racetrack and Hotel that was received this past summer. Other bond proceeds are going towards pickleball courts, improvements at Maytag Pool and a new clubhouse at the golf course.
In a press release from the City of Newton on Aug. 2, staff said the dog park will be an excellent amenity for the entire community but also for nearby pet-friendly retirement communities like Park Centre and Newton Village, the renovated mixed-use area at Legacy Plaza and newer residential units nearby.
"The dog park is not just a place for dogs to run and play, but it's about fostering a sense of community here, folks, and encouraging residents to be active and promoting social interaction in the great outdoors," Hansen said. "Our dog park is an amenity for our city."