Customers won't see beer signs on the walls of Murph & Mary's Pub in Newton.
Instead, they'll get a glimpse of owner Conor Fudge's family history through a fish hook mounted on a muskie-shaped plaque, personalized drawings of the "Family Circus" comic strip and black-and-white photographs of his grandparents, whose namesakes serve as the inspiration for the bar itself.
"This is my grandmother when she was 16 in the '30s," Fudge said, pointing to an old photograph he intends to blow up and post on the wall. "We have pictures of my family everywhere. I'm not going to have beer signs or that kind of stuff. I want it to be more of a traditional, local pub. It's going to tell a story."
Grandparents Richard "Dick" Murphy and Mary Agnes Murphy were born in the Chicago area in the 1920s and are second generation Irish-Americans. They moved to Newton in the early 1950s and adopted two children. Dick worked at Vernon Company until the late 1980s and Mary was an English teacher.
While working on the graphic arts team of the Vernon Company, Dick would frequently meet with artists like Bil Keane, who he formed a friendship with. Hence why Fudge will be putting framed "Family Circus" art on the walls of Murph & Mary's. To this day Fudge still gets compliments about his grandpa.
"A lot of people come up to me and are like, 'Oh! I miss your grandfather. I remember working with him,'" Fudge said. "And my grandma had her master's in English and she was always making us recite poetry from memory as young children, which was a bit of a nightmare. But I'm happy about it now!"
The Murphys lived on West Ninth Street South in Newton. The couple led interesting lives. Dick was a World War II veteran who also went on to serve in nearly every branch of the military except for the Air Force. Fudge said his grandfather is the reason he joined the military.
"He was quick-witted and a little grumpy," Fudge said with a laugh. "And his favorite term was 'Humbug!' Which is on the back of our shirts. Curmudgeon is a good word for my grandfather. He was curmudgeonly lovable. I love him."
With a family history filling the pub with its own local — and personal — character, Fudge is excited to not only share his family's story but also share his passions for craft beer and his love for Newton, and to just have a place where people can feel safe and commune.
"I think it's going to be a really cool atmosphere and a fun time," Fudge said.
MAKING A PUB THAT EVERYONE CAN EMBRACE
Murph & Mary's Pub is setting itself up to be a community gathering place where families can enjoy a beer or a root beer while playing a board game and snacking on popcorn, or, eventually, wood-fired pizzas. Fudge envisions a warm and inviting space with live music, bingo, trivia nights and karaoke on the regular.
"I want to create a warm atmosphere where you can feel comfortable bringing your children in here and it's not a crazy, rowdy pub," Fudge said. "It's a place where you can commune together with other people in this town. Having a beer, eat some good food and just hang out. In the summer we have this entire patio."
Which he intends to make good use out of for events. Fudge is determined to make Murph & Mary's accessible to every kind of bar patron. Although Fudge is a big fan of craft beer and will have unique varieties available for that clientele, he will also have the go-to domestics for the non-craft beer drinkers.
"I just want everyone to feel comfortable here," Fudge said.
It is an idea that harkens back to the old idea of what a pub truly is: a public house. It is a place for the community to get together. Fudge acknowledged many of the most successful bars adopt a more genial — or, dare say, family-friendly — atmosphere, which seems to lend to a longer lifespan.
"For bars I think they fall into the trap of trying to steer towards a certain clientele, and that obviously steers away another, probably wider, demographic of a town," Fudge said. "I think it's important to teach responsible drinking habits and try to welcome everyone. It's a place to share ideas. It's not just a place to drink."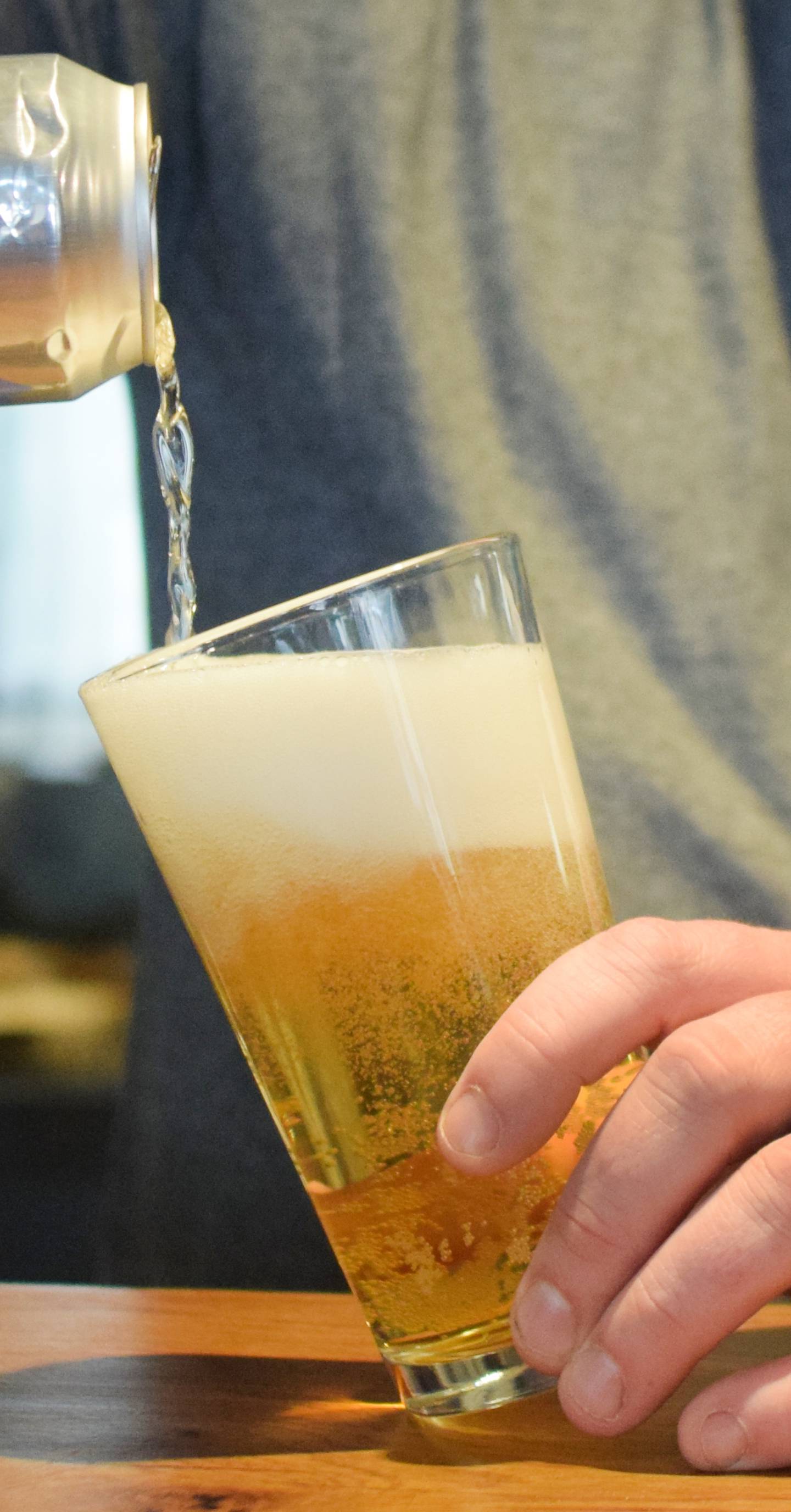 NEWTON CONNECTIONS TURN INTO A PASSION
Although he has been living in Newton for almost 10 years, Fudge grew up in Urbandale and Iowa City. But his family planted their roots in Newton, and it was a city Fudge found himself frequently visiting during the summers. His father was a cardiologist in town at the Iowa Clinic for a long time.
Of course the Newton connections only grow with his other grandfather, Cliff Fudge, who worked as a mechanical engineer at Maytag.
"Newton is in my roots," Fudge said. "My wife and I have been planting some roots, and I thought, well, it's about time I own my own bar."
With almost two decades of bar experience under his belt, Fudge certainly knows his way around beer taps. Prior to becoming the owner of his own bar, he was the general manager of The Cellar Peanut Pub in Newton, which has since closed and now serves as the location of Murph & Mary's Pub.
"It's been a dream of mine. I've been in this business for damn near 20 years. It was time," Fudge said, acknowledging he has a clear vision for what he wants Murph & Mary's to be. "Newton needs something that inspires some passion. We need to have passion for this town, because this town has so many cool stories."
By showcasing his own family's history in Newton, Fudge hopes it makes people have more local pride. The bar is coming online after the county, the city and a private developer solidified a funding mechanism for a large development at Legacy Plaza. Fudge is confident the campus will make its own ecosystem.
"I think it's going to promote this town even more," Fudge said. "I'd love to see downtown start thriving and in the square. Being a kid and going down there was so cool. Every storefront was just full. I want to see this town thrive again because I have so many fond memories of it as a child."
Murph & Mary's Pub is located at 403 W. Fourth St. N. Suite 104 at the Legacy Plaza campus in Newton, and it is due to be open very soon.