Eloise Anthony was loved by a lot of people, especially those who remember her most as "Mrs. Anthony." The longtime Emerson Hough Elementary teacher who died in August 2018 is still highly regarded by loved ones and former students, and on Sept. 13 the school district dedicated a bench to her memory and impact.
Residing on the south wall of the school overlooking North Fourth Avenue East, the black bench is inscribed with her name. Emerson Hough Principal Tara Zehr said the school intends to install a small food pantry and a little library on either side of the bench in the coming years, furthering its usage.
Friends, teachers, family members and former students gathered to say a few words. Joe Urias, owner of Mojo Cycling, remembered Mrs. Anthony well and fought back tears when describing how much she changed his life. The 61-year-old had Mrs. Anthony for third and fourth grades at Emerson Hough.
"She made a huge difference in my life," he said. "Anybody who is a teacher here has got to know the difference you can make in a child's life. When I was in high school, I was a 'C' and 'D' student. When I grew up, because of the building blocks she gave me I was a 4.0 in college. That's the difference."
When Urias was in grade school, he struggled with dyslexia. His eyes would "jump all over the page," which affected his reading. Back then, he said, nobody really knew what dyslexia was, but Mrs. Anthony knew it all too well. Her son struggled with a similar learning disorder.
Mrs. Anthony worked with Urias for two years to help him through it and control it. Urias said it takes one brick at a time to build a house, and Mrs. Anthony was his foundation. Going forward she taught him how to deal with it. Admittedly he was never a good student in high school. It took him a long time to read anything.
"I continued to work with it, and as I got older and got into college 12 years ago I was a straight-A student," Urias said. "I was on the dean's list for every single semester for two years as I got my degree in business. That is the kind of difference a woman like her made in my life."
At his downtown bicycle shop, Urias still keeps two notes made by her. A teacher through and through, she used novelty parchment in the shape of a happy sun sporting sunglasses, a thumbs up and a big smile, the kind you would frequently see on the walls of a classroom.
One says Urias is the best cook in Newton — she even gave him an "A+" — after he and his wife provided meals to Mrs. Anthony and her family. The other told Urias to relax and enjoy RAGBRAI. He proudly hangs them both on the wall. Urias said his kids also went Emerson Hough and had her as their teacher.
"I think it was my daughter, Rachel, my youngest, when I went in there to have a conference with her, she had a book. It was 'Dr. Dolittle' and it had my name on it. It was my favorite book from when I was in her class in third or fourth grade," Urias said. "She kept it all those years. She signed it and gave it to me."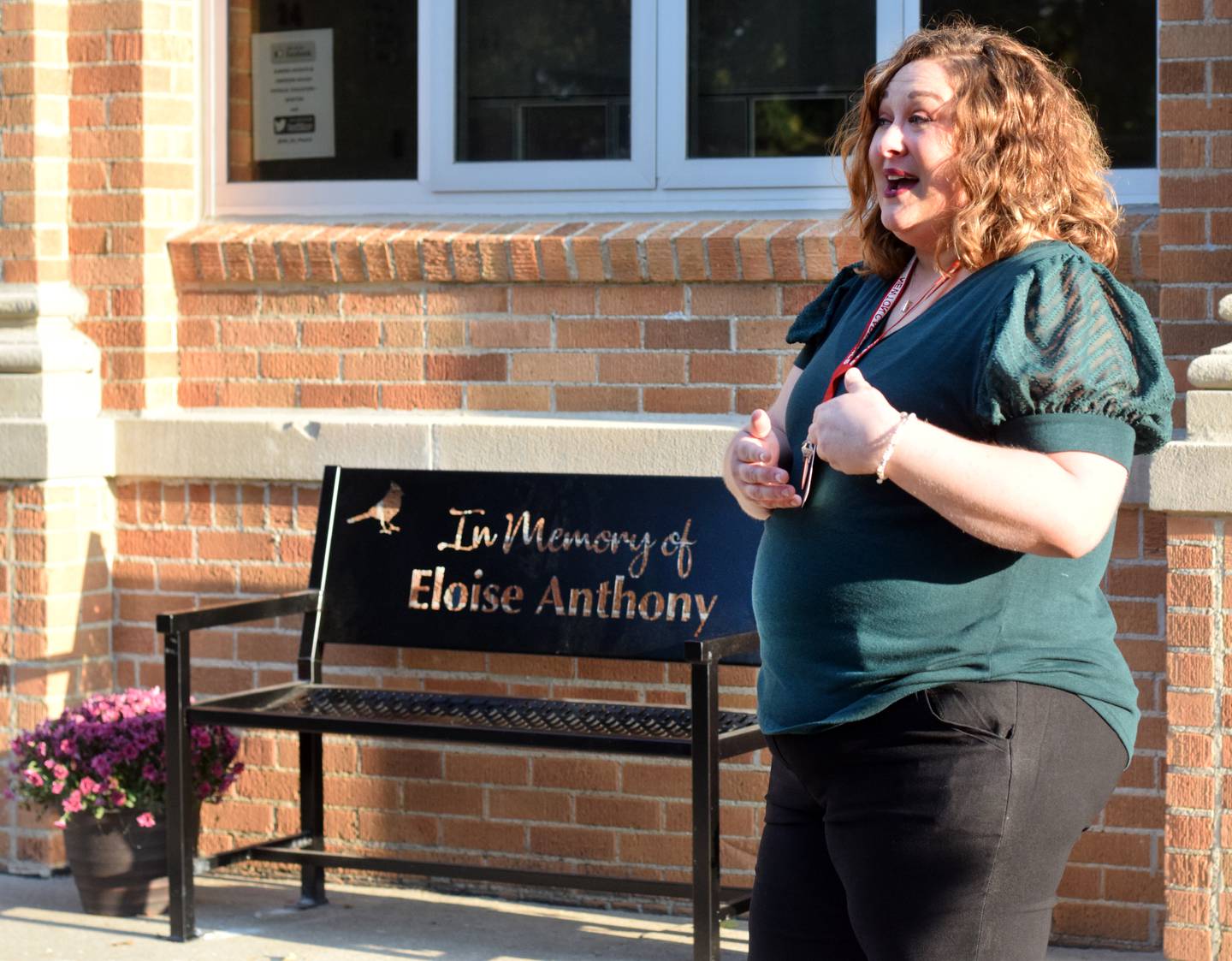 Miranda Bratland, a third grade teacher at Emerson Hough, said Mrs. Anthony was a mentor and helped her through her early years teaching at the elementary school. Mrs. Anthony kept in touch with Bratland throughout her life, even after she retired from education and would occasionally serve as a substitute.
"She would come back in and sub, and she would come back in and see me and ask how I was doing," Bratland said. "She'd stop in and she would check to see how my family was, and that just never stopped. I just always appreciated that about her. She had such a big heart and cared about so many."
On Aug. 31, 2018, Mrs. Anthony died at her home at age 75. She was born and raised in Carroll and attended Simpson College, where she received a bachelor's degree in elementary education in 1965. In 1968, she began teaching at Emerson Hough. She took an eight-year break in 1972 to raise her sons.
Mrs. Anthony returned to teaching in 1980 and remained at Emerson Hough until her retirement in 2006. She received several accolades, including the NCEA Excellence in Education Award in 2002 and the "My Favorite Teacher Award" from Channel 5 News.
Indeed, she was a favorite among many students and staff, which was further emphasized by the 200 to 300 people who paid their respects at her funeral. Danny Anthony, her husband, has not forgotten that sight. Of course, it did not surprise him one bit. He knew just how much she loved teaching.
"She would have taught for nothing at all," he said. "She just wanted to help kids."
Danny says he never smiles. Photographs of himself and his family show that is a fairly true statement. But during the bench dedication ceremony, as he was surrounded by friends and colleagues and many of the people whose lives were impacted by his late wife, he couldn't help himself.
He smiled big and he smiled often, delighted that his wife will be forever recognized for her impact on students at Emerson Hough.
"I hope these kids she's helped still remember her and what she she did for them," Danny said. "She was just special. One of a kind."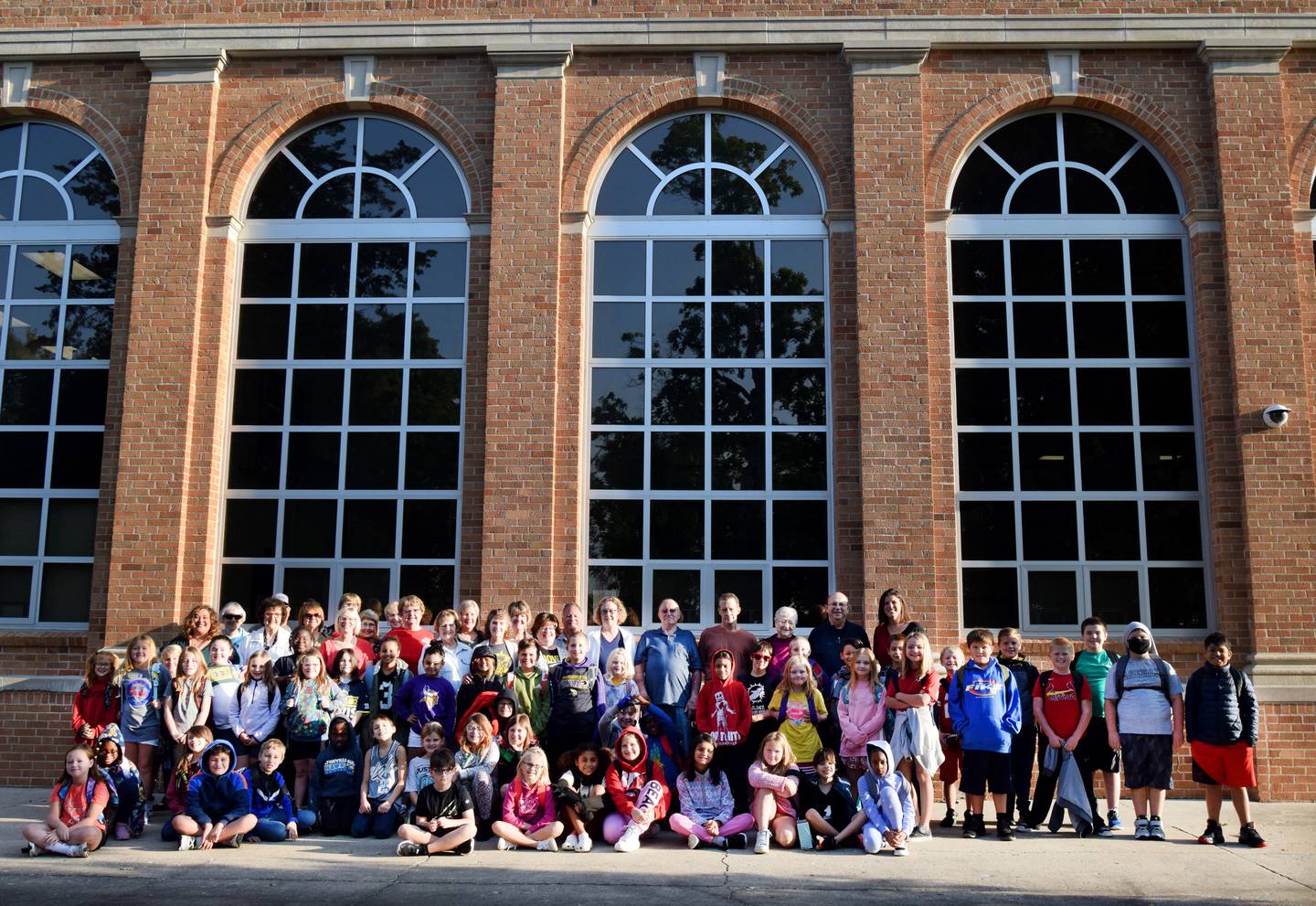 Contact Christopher Braunschweig at 641-792-3121 ext 560 or at cbraunschweig@newtondailynews.com