To cap off the end of the Jasper County Fair this year, seven young competitors who finished at the top of their respective livestock show classes entered into the pavilion tasked with displaying their mastery of every animal and hoping to be named this year's supreme showman.
Elise Engle, 15, of Colfax, said she was surprised to be named the champion showman of 2022, but regardless she had a lot of fun showing all seven livestock categories: sheep, horse, dairy cow, swine, llama, beef and goat. Engle was the senior showmanship contest winner for beef.
Was she nervous or worried about showing unfamiliar livestock? Not so much this year, she said. Engle's past experience competing in the Brice Leonard Supreme Showmanship Contest seemed to help. Reserve champion showman Cadie Horn, 16, of Newton, also felt previous competitions helped in the long run.
"The things that I expected to be more difficult, maybe weren't as difficult," Horn said. "But I had a lot of trouble with my beef cow. That was a little rough. But it really helped going around and learning about everyone else's animals and learning how to show them."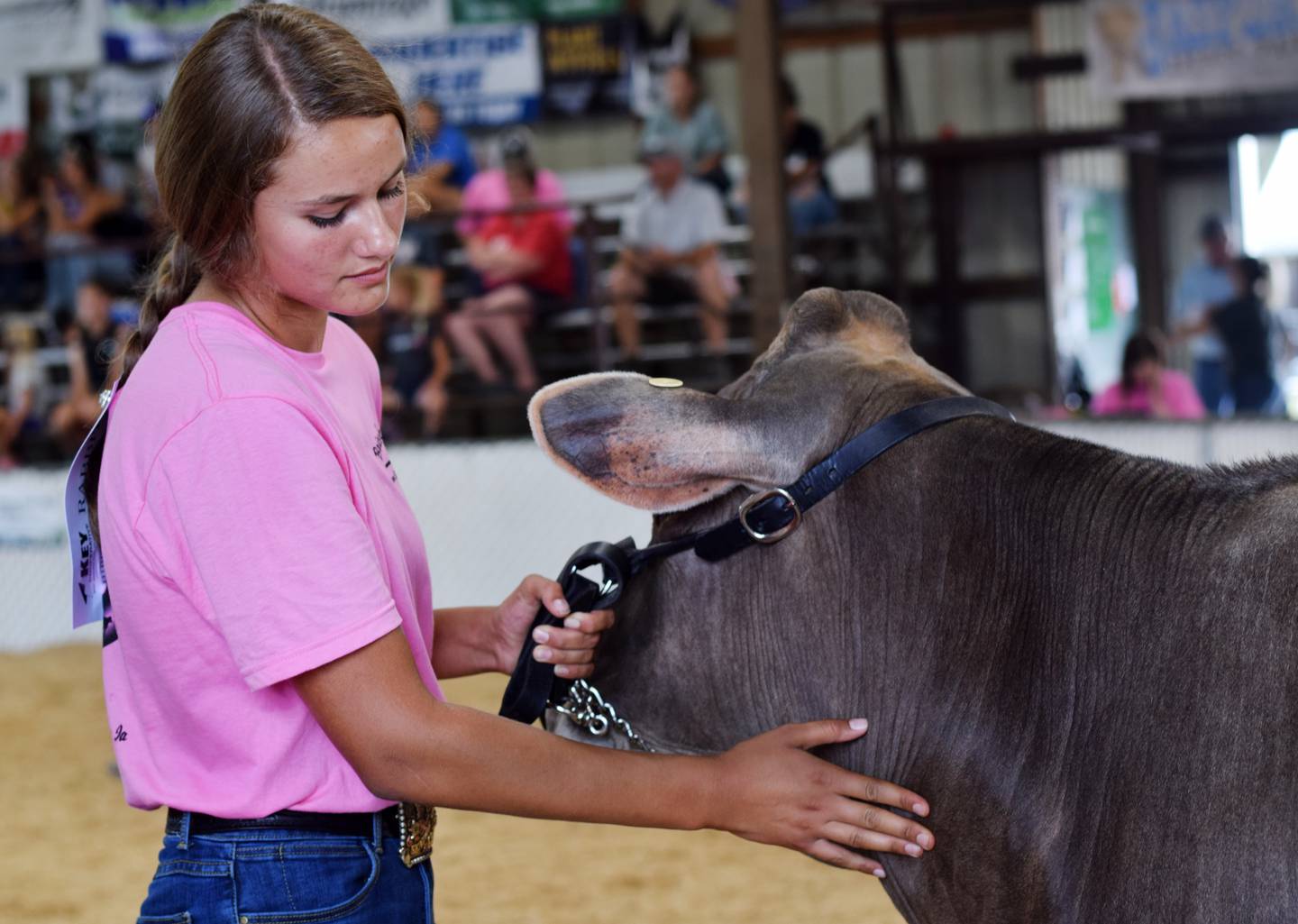 Several of the animals did not want to cooperate, which is part of the challenge and certainly not unique to just one competitor. Engle, Horn, Luci Kucera, Avery Meyer, Azeline Kinart, Sophia Reynolds and Grace Guy all experienced their fair share of a stubborn dairy cow, nervous horse or runaway sheep.
Two judges analyzed the competitors on their ability to show and control the animal, their attitude, their appearance and their knowledge on each species. Chelsey Van Genderen, a fair board member and superintendent, said the supreme showmanship has become a fun way to end the county fair.
"If they win, obviously that means they have put in the effort to learn other species and kind of rose to the top," Van Genderen said. "It makes it fun because they may never have had an opportunity to show a specific species up to this point. Maybe after today they like it and next year they may show that species."
The Brice Leonard Supreme Showmanship Contest was launched in 2014 and was named after a Colfax man who died in 2010 at age 33. Brice had a passion for showing animals. Erlene Leonard, the mother of Brice Leonard, said his passion extended beyond high school and into college at Iowa State University.
"He loved it and he always wanted this to happen while he was alive here, and it just never came about," Erlene said of the supreme showmanship contest at the county fair. "Things kind of turned around enough that everybody could see having supreme showman. And that's how it started."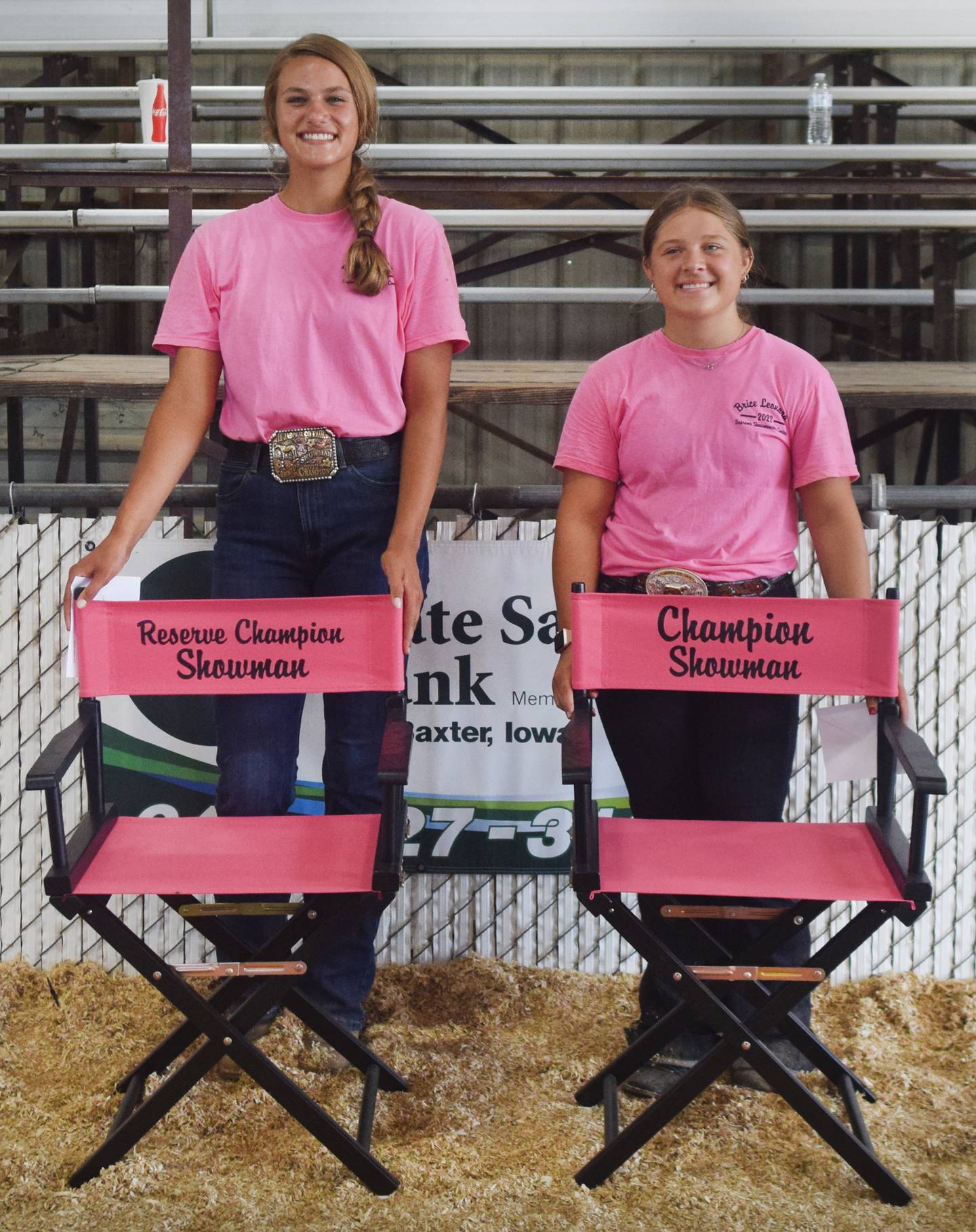 Erlene knows her son would have been proud to see the Jasper County Fair continue the supreme showmanship contest.
"He would have loved to see the kids were getting this opportunity to do this," she said. "To him, the kids getting to know how each of the other species works with their animals, was very important. Otherwise, they're in their little sheepy group. They know each other, but they don't know what each other does."
Larry Opfer, vice-president of State Savings Bank in Baxter and a horse superintendent at the fair, has co-sponsored the supreme showmanship contest every year. Opfer has been friends with Terry and Erlene Leonard for a long time. When they came to him to co-sponsor the event, his answer was: "Absolutely."
Opfer said Brice "was a great man" who worked with livestock his whole life. To have a supreme showmanship contest was something Brice always wanted. These days a plaque hangs in the pavilion showing all champions and reserve champions from 2014 onward.
"It's immense for the kids," Opfer said. "You got somebody who knows how to show horses, but when it comes to that person showing a pig or a sheep or a different animal, it's a whole different ball game. The show status is different. The attire is different. Everything is different about it."
When Horn asked other competitors for help, it wasn't some kind of solo strategy she thought of on the fly; every person who competes in the contest is expected to socialize with competitors to learn the tips and tricks to winning over judges and controlling their respective animals. All the while it builds camaraderie.
"They learn from each other, and we need more of that," Opfer said.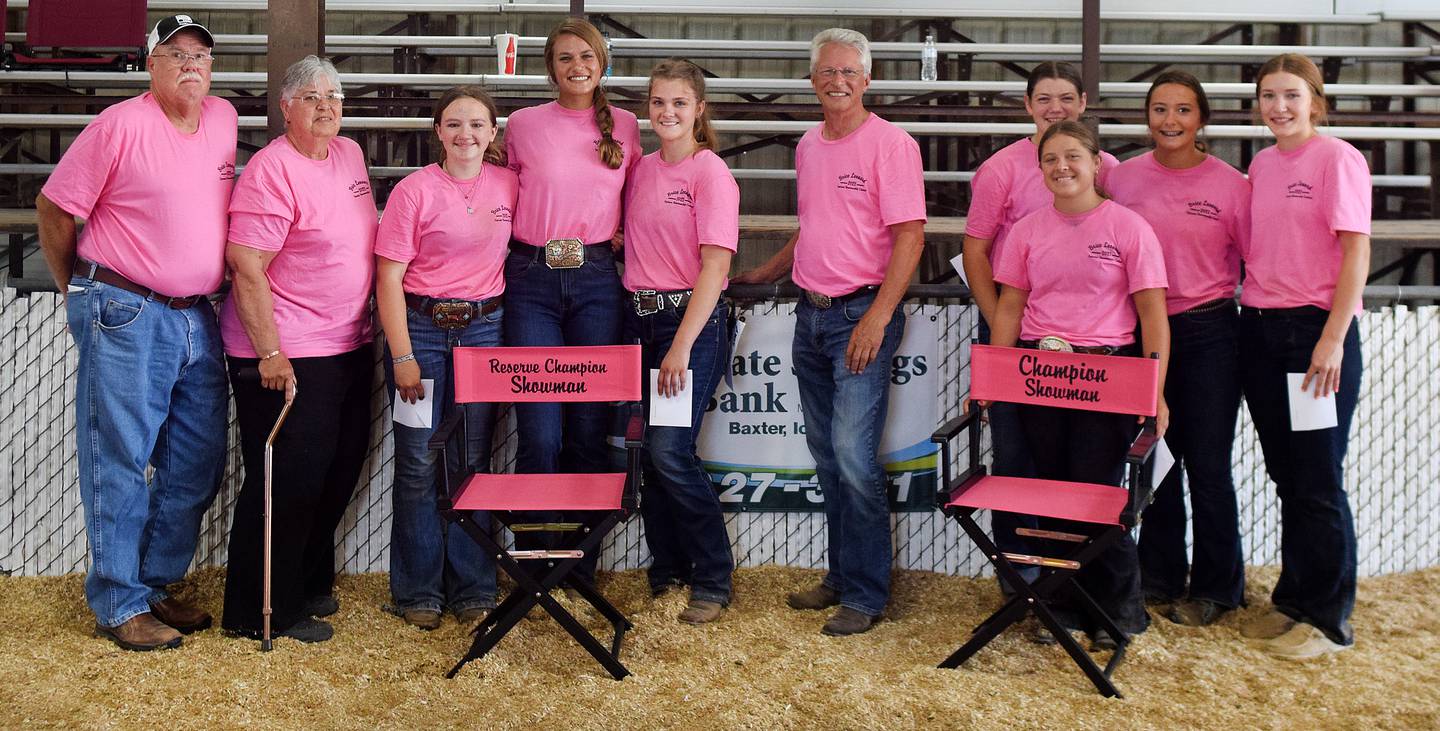 Contact Christopher Braunschweig at 641-792-3121 ext. 6560 or cbraunschweig@newtondailynews.com