Disputes over a specific guideline in the city's proposed special event policy caused council members to table the resolution for a second time.
The guideline says: "A minimum of 75 percent of businesses in the area affected by the special event street closing and parking restriction must be in agreement with having the street blocked or parking restricted. The applicant(s) for the event shall provide a list of signatures and addresses to accompany the application."
Newton City Council debated about whether the rule requiring event holders to have at least 75 percent approval from adjacent businesses was a wise move. Council members Evelyn George and Melissa Dalton worried events like the local farmers market would be put in jeopardy with such rules.
Events secluded on private properties are largely excluded from the policy, which is designed to target activities that require street closures or restricted parking.
George said she spoke with Erin Yeager, the executive director of Newton Main Street, and the only issue that was brought up was the 75 percent approval rule, marked in council documents as guideline No. 7. George said Yeager wanted to propose an alternative: a communication plan.
Dalton said if instead of asking whether business owners agree with it, the city asked them to just acknowledge the event. George said some business owners are refusing to even give signatures. Council member Mark Hallam said it could be moved to a simple majority of 51 percent instead.
Newton Fire Chief Jarrod Wellik relayed information he received from Yeager, who asked business owners for approval of the farmers market. Wellik said she was short a few signatures the first go around. When she came back, she only had 54 percent in favor.
Yeager's information to the fire chief also pointed out other challenges. Some business operators did not feel like they should sign since they are not the building owner. Others felt they like have to sign otherwise they feel like they're jeopardizing an event being held on the square.
"The process is not addressing the real issue. The real issue is communicating. Part of communicating is people actually have to read what you tell them. They have to be listening. They have to be available to listen. They have to be on the email list and actually open it and read it. It's a two-way situation," George said.
Prior to tabling the resolution, George recommended council eliminate rule No. 7 in the guidelines. In its place, the city will have a communication plan where organizers must notify businesses of events. George then motioned to table the resolution until the next meeting.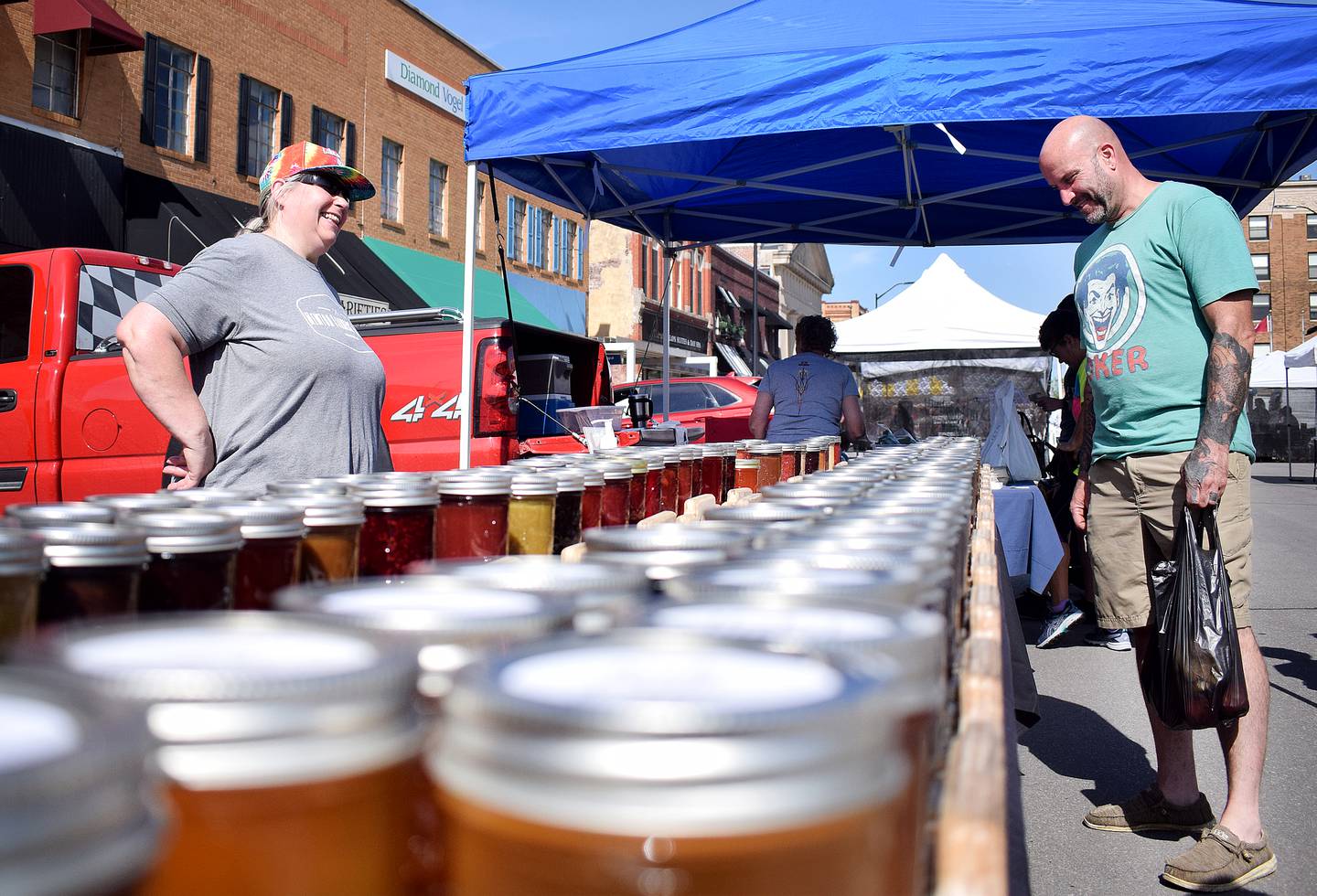 Newton City Administrator Matt Muckler told council members the city had received complaints in the past from business owners who did not know about events taking place downtown. They told the city that organizers should at least have the decency to notify the business owners that something is taking place.
"For instance, if parking is going to be curtailed earlier and they would have an appointment ... with a client then they could reschedule or schedule around that so they're not interrupting their regular business," Muckler said. "I think that's the reason we're asking for those people to go out and do that outreach."
Council member Vicki Wade asked about fees that would be attached to the application, but discussion surrounding it was cut short because it was not relevant to the specific item being considered for approval. When the city establishes a fee schedule, then council can freely debate the costs.
As proposed, the fees for a street closure application are:
• $25 if organizers give more than 60 days in advance to plan the event.
• $100 if organizers give between 45 and 60 days notice.
• $250 if organizers give less than 45 days notice.
Less than 30 days notice may not be able to be put together in that short of a timeframe. Applications are intended to be submitted 90 days in advance.
The policy was originally tabled at the April 18 council meeting after Iowa Speedway Director of Operations Tyler Clement raised concerns by the "vague" guidelines and worried it would hurt the racetrack's events. Wellik said the intent is not for private property events that do not want to close streets.
Although Wellik recommended the council amend the wording to specify the exemptions, Clement was still worried about some of the policy's language about events affecting traffic. The mayor asked the policy be tabled, which was supported unanimously by the city council.
Council members will review the policy for a third time on May 16.
Contact Christopher Braunschweig at 641-792-3121 ext. 6560 or cbraunschweig@newtondailynews.com