Once a boutique, always a boutique.
The appropriately named Next Chapter Boutique has filled the vacant retail spot in downtown Newton previously filled by Olive 'et Boutique, which closed in March. Dawn Peters, owner of Next Chapter, suggested the store's previous identity helped the transition, but her shop is uniquely tailored to her sensibilities.
"It's very different and there's nothing like it in Newton," she said. "I've got a lot of gift ideas, men's clothing, children's and baby clothing, women's clothing. I just think there's a lot here for everybody. It's so fun and it's fun to hear customers come in and make comments about what they see and how much they like it."
Customers were already complimenting the space during Next Chapter's grand opening party on April 15. Peters made good use of her space, too. The boutique was full of merchandise, and she hopes to introduce new items as much as possible and make sure everyone can find what they want.
That is where customer feedback matters most. For Peters, who is a natural people pleaser, keeping customers' needs in mind is a no-brainer. Peters even jotted down an item to order the other day based on a customer's suggestion. She wants Next Chapter to be that place where shoppers get what they want.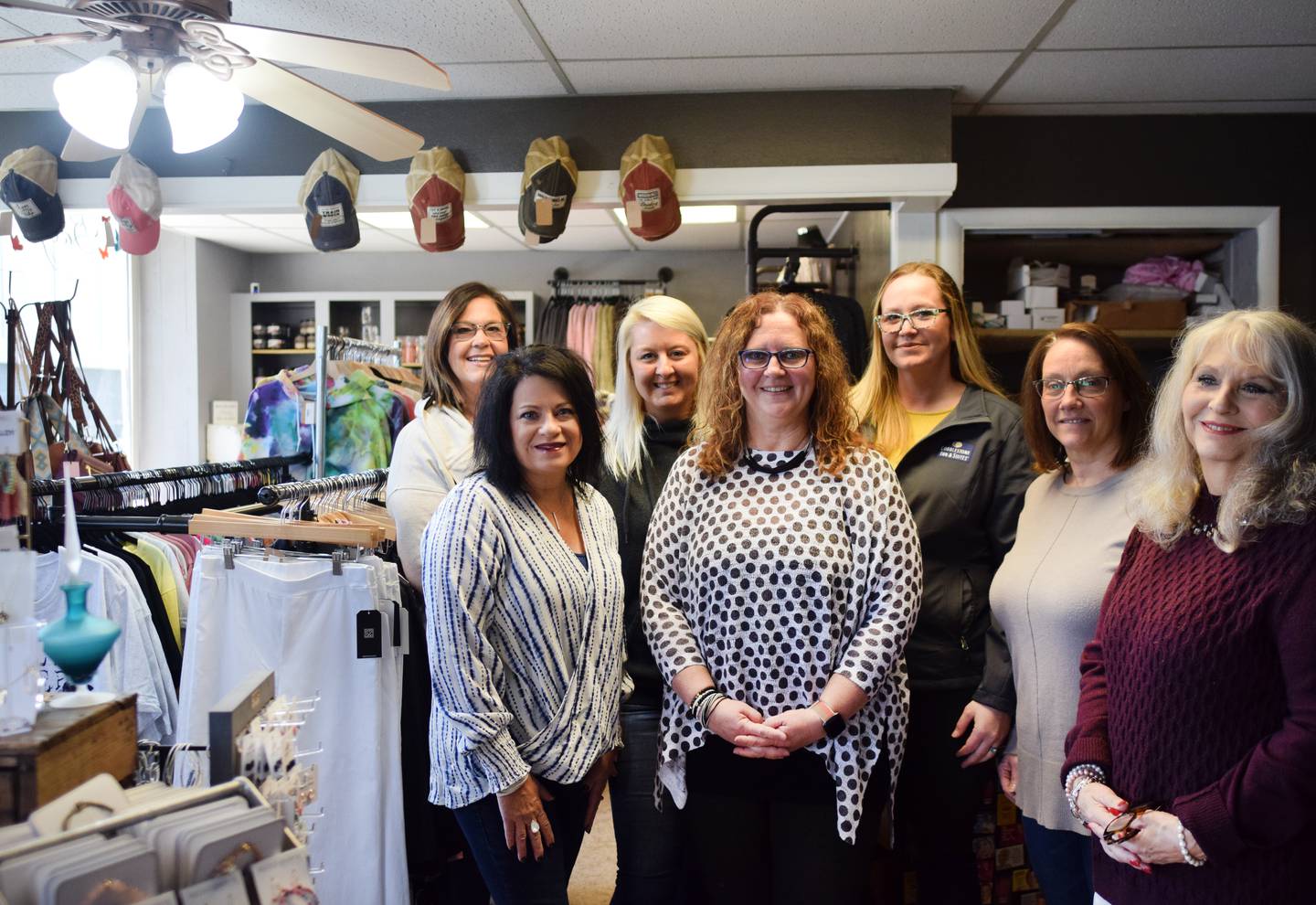 Keeping the community in mind and creating a community in Next Chapter will be vital the store's success. Peters said she will be open a little later than some other retailers, too. People have mentioned to her that it would be nice if some stores stayed open later. Peters said she will give it a try.
Although a boutique may be seen as predominantly feminine, Peters is adapting her retail store to sell menswear. Other than big box stores, Peters has been told there is no other shop in town that sells mens clothing, and there has not been a a retailer that has done that in 20 years. However, Newton News could not verify.
Why men's clothing? Again, it's all because of Peters' people-pleaser attitude.
"The guys now have a place to shop," she said. "I've heard guys say, 'We can't find ties. We can't find socks. We can't find a nice shirt if we need one.' And I was like, 'You know what? I need to carry that stuff.' And I just hope people see it as a nice, fun place to come to."
Next Chapter will also have an online store in the near future. Peters said she is in the process of setting up the website, which will offer every piece of merchandise available in the storefront. Items will be shipped to customers.
Pay a visit to Next Chapter Boutique, 111 W. Second St. S., from 10 a.m. to 6 p.m. Monday through Friday, and 10 a.m. to 5 p.m. Saturday.
Contact Christopher Braunschweig at 641-792-3121 ext 6560 or at cbraunschweig@newtondailynews.com