Two longstanding local businesses were the recipients of the newly introduced Community Rock Star Awards on Jan. 20 at the Greater Newton Area Chamber of Commerce's annual meeting. Small business Clemon-Maki Insurance and large business MercyOne Newton Medical Center were awarded the honors.
Amanda Price, executive director of the chamber of commerce, told Newton News the Community Rock Star Awards nominees were created by the Chamber Spirit Committee and are divided into two categories. To be eligible for the award, small and large businesses must be open to the public for at least five years.
In addition to their longevity, businesses must have a strong sense of community service and encourage their employees to volunteer during work hours. Such activities include: participation in community better projects or community events, or having an active role on a board or committee.
Businesses must also exemplify themselves as total assets to the community and go out of their way to keep Newton thriving or give time, talent and dollars back to community-wide projects, events and nonprofit organizations. Three nominees were chosen for each category this year.
Clemon-Maki Insurance, Kinetic Edge Physical Therapy and Rigg's Printing and Brand Promotions were nominated for small business. MercyOne Newton, Newton Walmart and Van Maanen Electric were nominated for large business.
Price said all nominees are rock stars and have a penchant for volunteerism.
"And Clemon-Maki has done their fair share of donating time and money to a lot of things in the community that people have enjoyed. One of those more recent examples is the Christmas light display at Maytag Park," Price said. "They were one of the biggest sponsors of that event. They're always willing to help."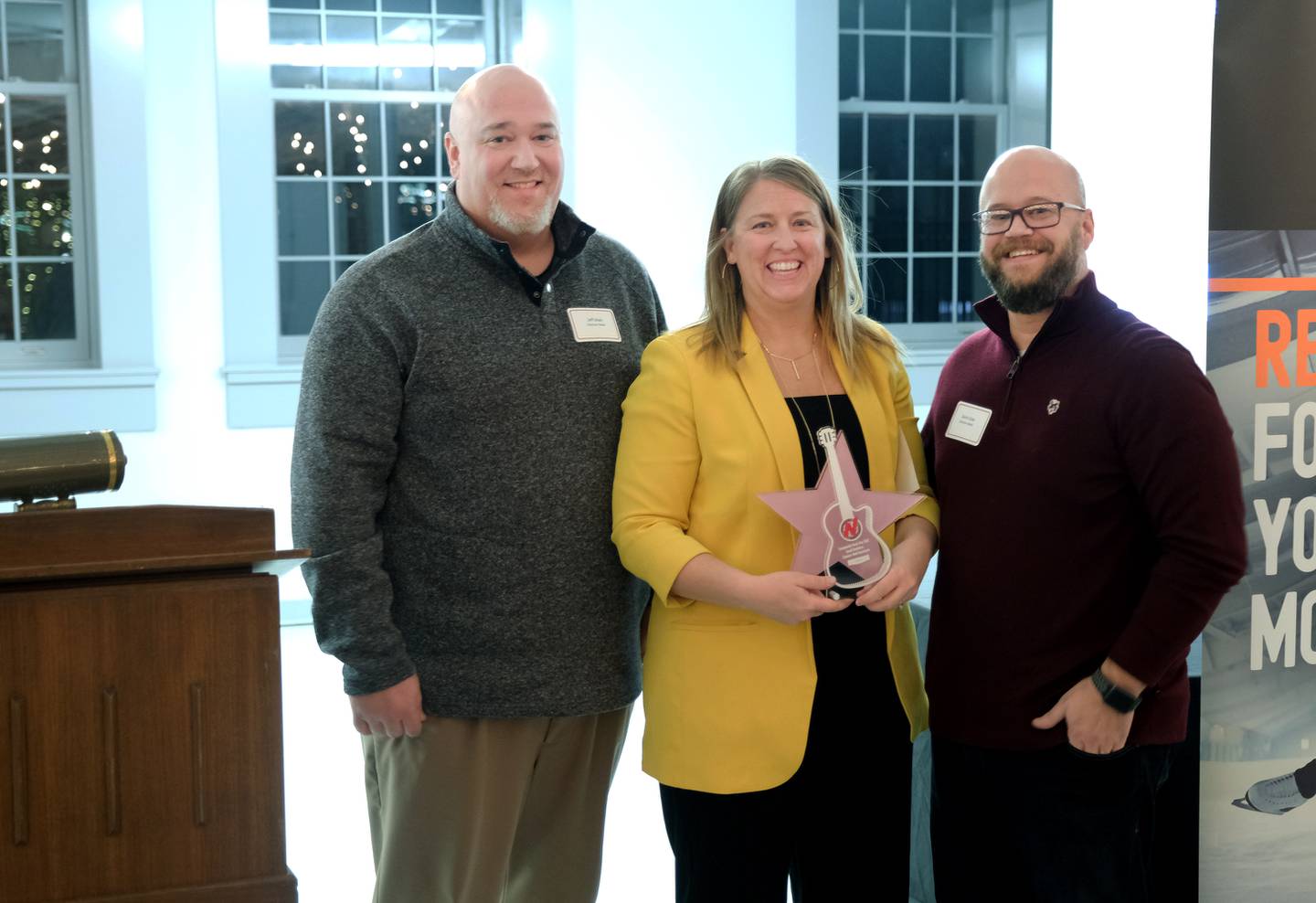 With the health care world turned upside down these past two years, Price said the local hospital has been there for its community and fought through it all.
"But they also support so many nonprofits in our community," she said. "They're always willing to sponsor, give money, donate time or whatever else that might be needed. It's a great group of individuals that work over there at MercyOne and we really appreciate that, too."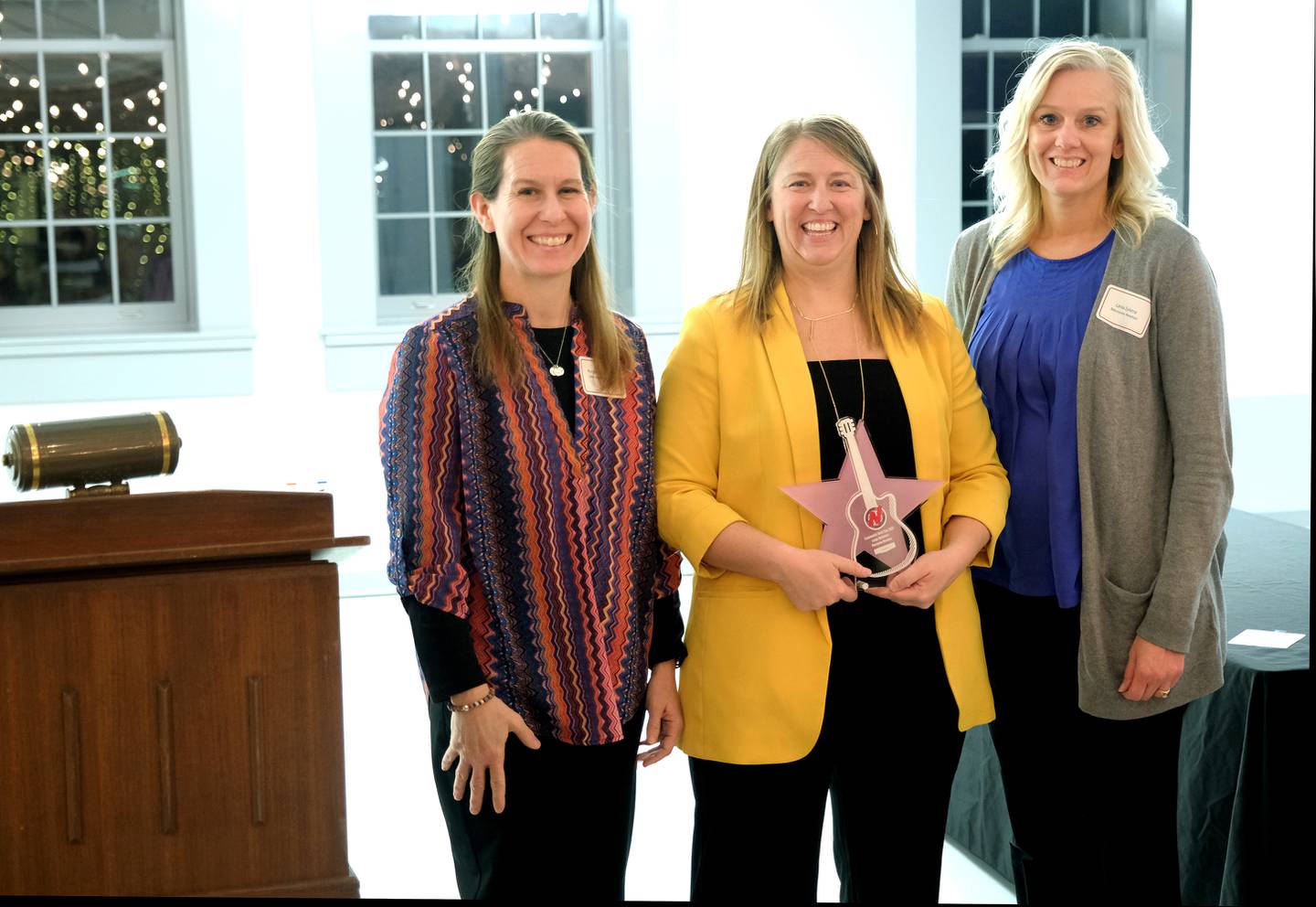 The chamber also named this year's winners of the Key Award and Community Service Award. The Key Award recognizes individuals or groups for organizing and promoting outstanding community projects or events. The Community Service Award recognizes long-term involvement in community betterment.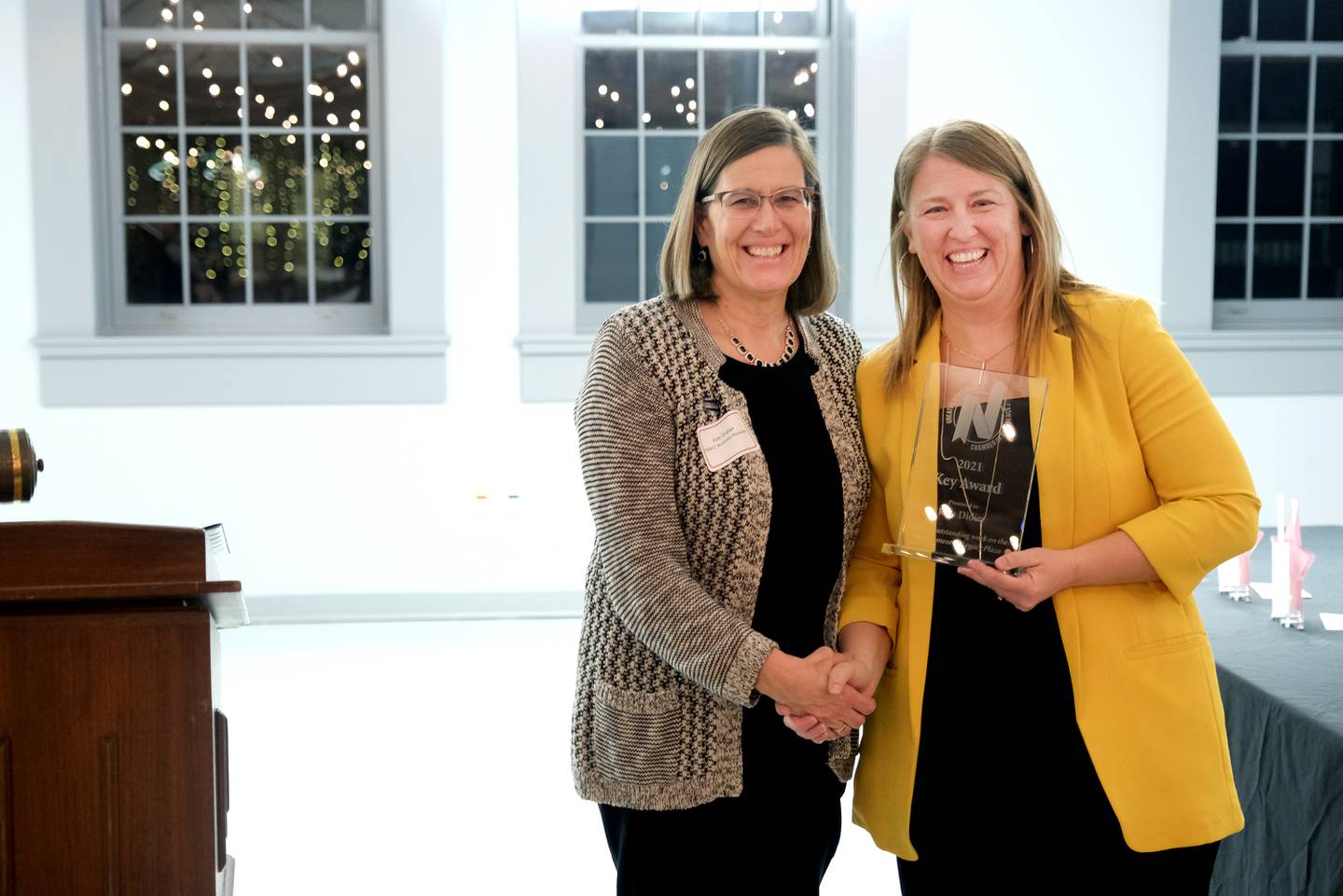 Kim Didier, executive director of DMACC Business Resources, earned the Key Award for her work on the Legacy Plaza development project. Tanya Michener, associate director of Newton Development Corporation, received the Community Service Award for her commitment to numerous boards and betterment efforts.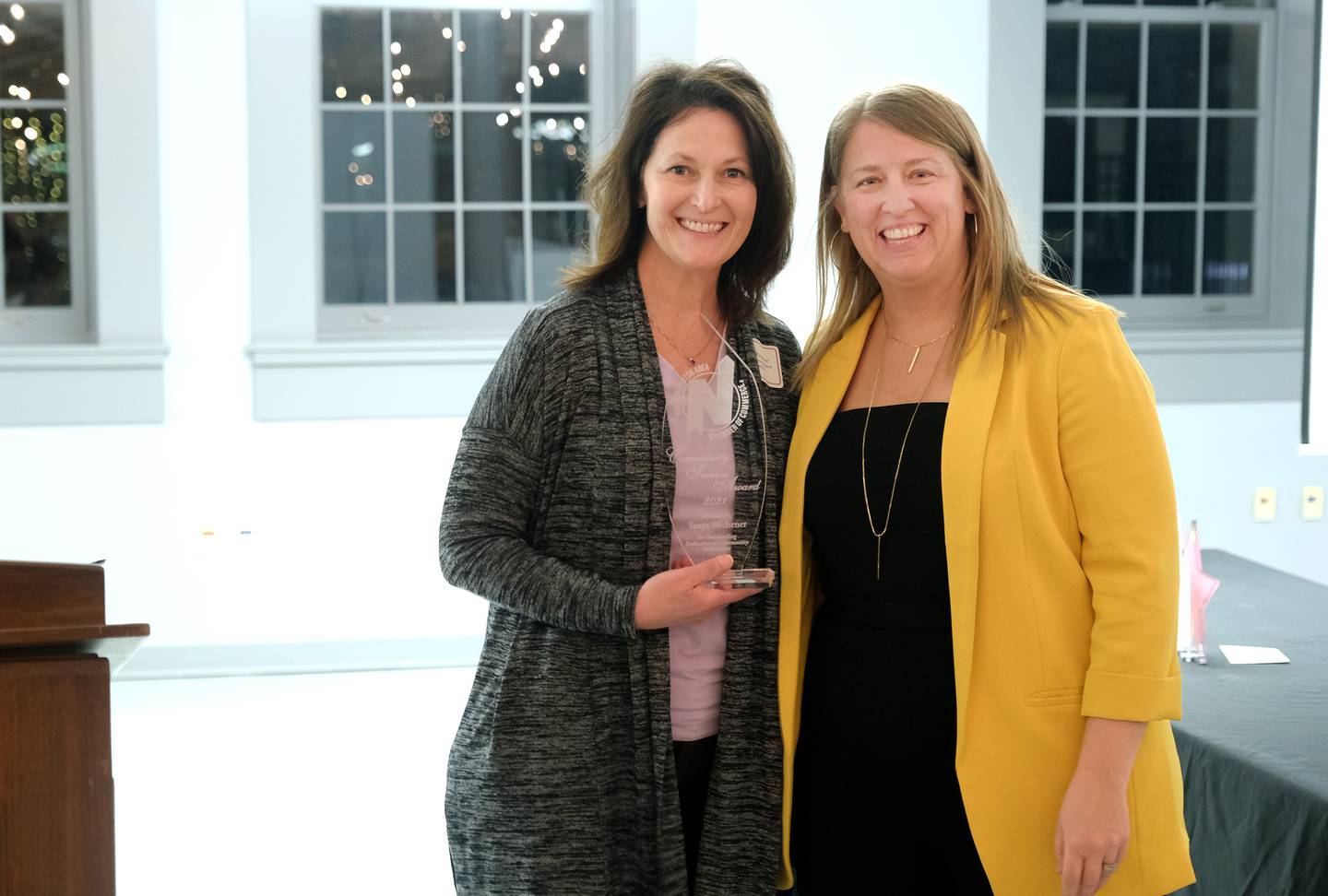 "It's fun to give out awards and it's fun to award it to people who are so deserving of it," Price said. "And I just want to give props that it was two women that won these awards, which is exciting. Kim's work in our community goes far back … And I can't say enough about Tanya. Her volunteerism is ridiculous."
Contact Christopher Braunschweig at 641-792-3121 ext. 6560 or cbraunschweig@newtondailynews.com