The classic holiday tale by Charles Dickens will be brought to life this weekend on the stage of Newton High School auditorium.
"A Christmas Carol" tells the story of cranky old Ebenezer Scrooge, who is visited by the ghost of his former business partner and the spirits of Christmas Past, Present and Yet-to-Come. Director Melinda Robertson said Dickens' novella has been condensed to about an hour.
The cast is made up entirely of high schoolers. Robertson found out many of them did not entirely know about "A Christmas Carol." Those who did know about that bah-humbugging Scrooge only knew the story from "The Muppet Christmas Carol," starring Michael Caine and Kermit the Frog.
"I was surprised, but some were aware of it," Robertson said. "So I encouraged them to go watch some of the other classic (adaptations) that were out there. Some took it to heart and went looking for whatever character they were cast as. They have come back with some really great characters."
Newton's adaptation is a double cast show, which means some showings will feature different actors playing the roles of Scrooge and Bob Cratchit, among others. Robertson said the "red show" will perform Thursday and Saturday; the "green show" will perform on Friday and Sunday.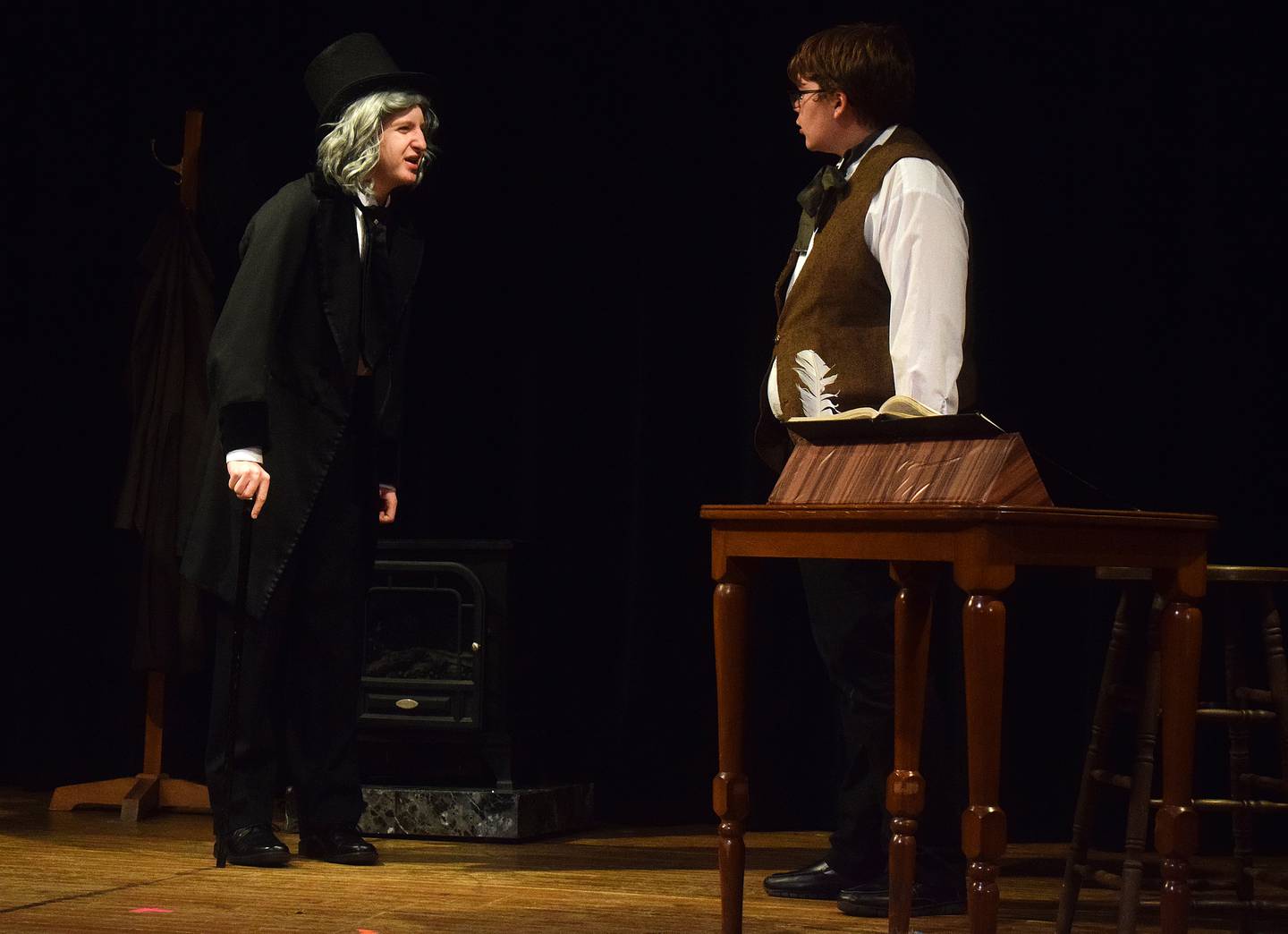 It is not typical for NHS Drama to have a holiday show so close to Christmastime, Robertson said. In the past the school has held a Christmas dinner theater. With all of the shutdowns and the different things families have experienced with the pandemic, Robertson hopes people are ready to enjoy live theater again.
Especially for a show that is so integral to the holiday season. Keeping the show as authentic to the book as possible, the production features period costumes for many of the characters. Robertson said the show features lots of fantastical ideas, funnier scenes and some sadder moments as well.
"'A Christmas Carol' is a classic and it has all of the elements in it to bring the holiday into its true light," she said. "You have this grumpy old man and then he has this turn around to realize not only can he have a better perspective, but because of where he's at in life he can help others."
Experience "A Christmas Carol" showing at 7:30 p.m. Dec. 2, 3, 4 and 2 p.m. Dec. 5 in the Center for Performance inside the high school. Tickets are $6 per person at the door.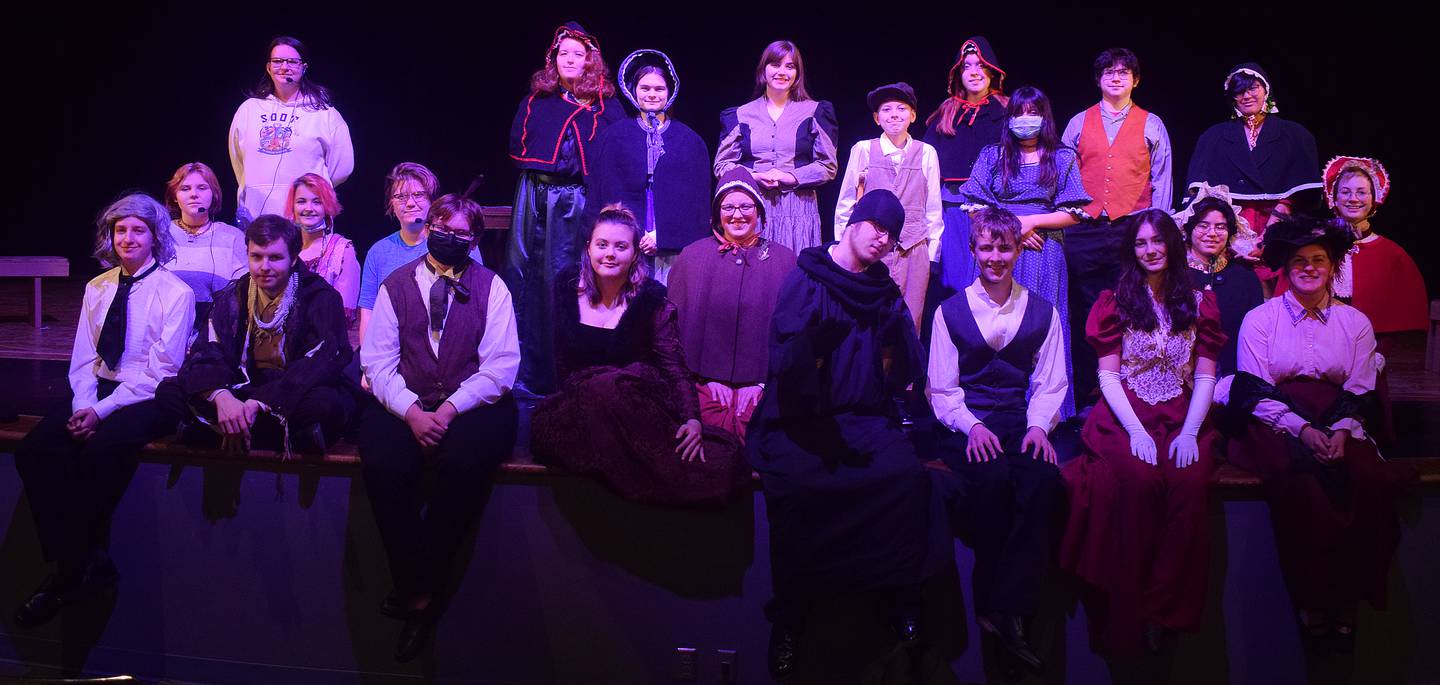 Contact Christopher Braunschweig at 641-792-3121 ext. 6560 or cbraunschweig@newtondailynews.com