Jon Dunwell has been elected the new representative of Iowa House District 29, according to the unofficial results of the special election released Oct. 12 by the Jasper County Auditor's Office. Upon a successful canvass, Dunwell, a Republican, will have flipped a seat long held by a Democratic representative.
The Jasper County Auditor's Office reported a total of 4,717 ballots cast, of which 2,820 voted for Dunwell (59.81 percent) while 1,890 voted for Democratic candidate Steve Mullan (40.08 percent); five write-ins were received and two ballots were turned in blank.
Jasper County has 21,409 voters, which means the Iowa House District 29 special election had a 22.03 percent voter turnout.
Dunwell was surrounded by friends and family in Newton when he learned he'd won, unofficially at least. It was "unbelievably exciting" to see the results, he told Newton News, and it is humbling to learn the voters of Iowa House District 29 have given him this opportunity to serve as a representative of the statehouse.
"Community engagement is very important to me. Being out and among people is very important to me. Giving everyone a seat at the table is very important to me," Dunwell said. "I have a conservative philosophy. My passion is for Jasper County and Iowa. The team that I work with is for the Republicans."
The party is not the ends, he added, but rather the means or the process by which Dunwell can live out his conservative principles. Jasper County Republican Party Chairperson Thad Nearmyer was cautiously optimistic leading up to Election Night, especially when Dunwell had campaigned for the seat before.
Wes Breckenridge held his seat against Dunwell in the 2020 election. But in September the Democratic legislator and former police officer announced he would be stepping down as representative of Iowa House District 29 after accepting a job at the Iowa Law Enforcement Academy.
Even after Dunwell's loss to Breckenridge in the 2020 election, Nearmyer said he never really stopped campaigning. Dunwell regularly posted to his candidate page on Facebook, and when the news broke the seat would be up for grabs, he wasted no time in announcing his plans to run and began soliciting donations.
"This is a seat we've been wanting for so long, and after Zach Nunn won we knew it was possible," Nearmyer said, noting the voter registration deficits for Republicans have narrowed significantly in the district since 2018. "Jon won in a district that leans blue still. It shows how much work he's put into it."
Nearmyer said he's thankful Jasper County has now "turned red."
"Jasper County has a representative that reflects the voters," he said.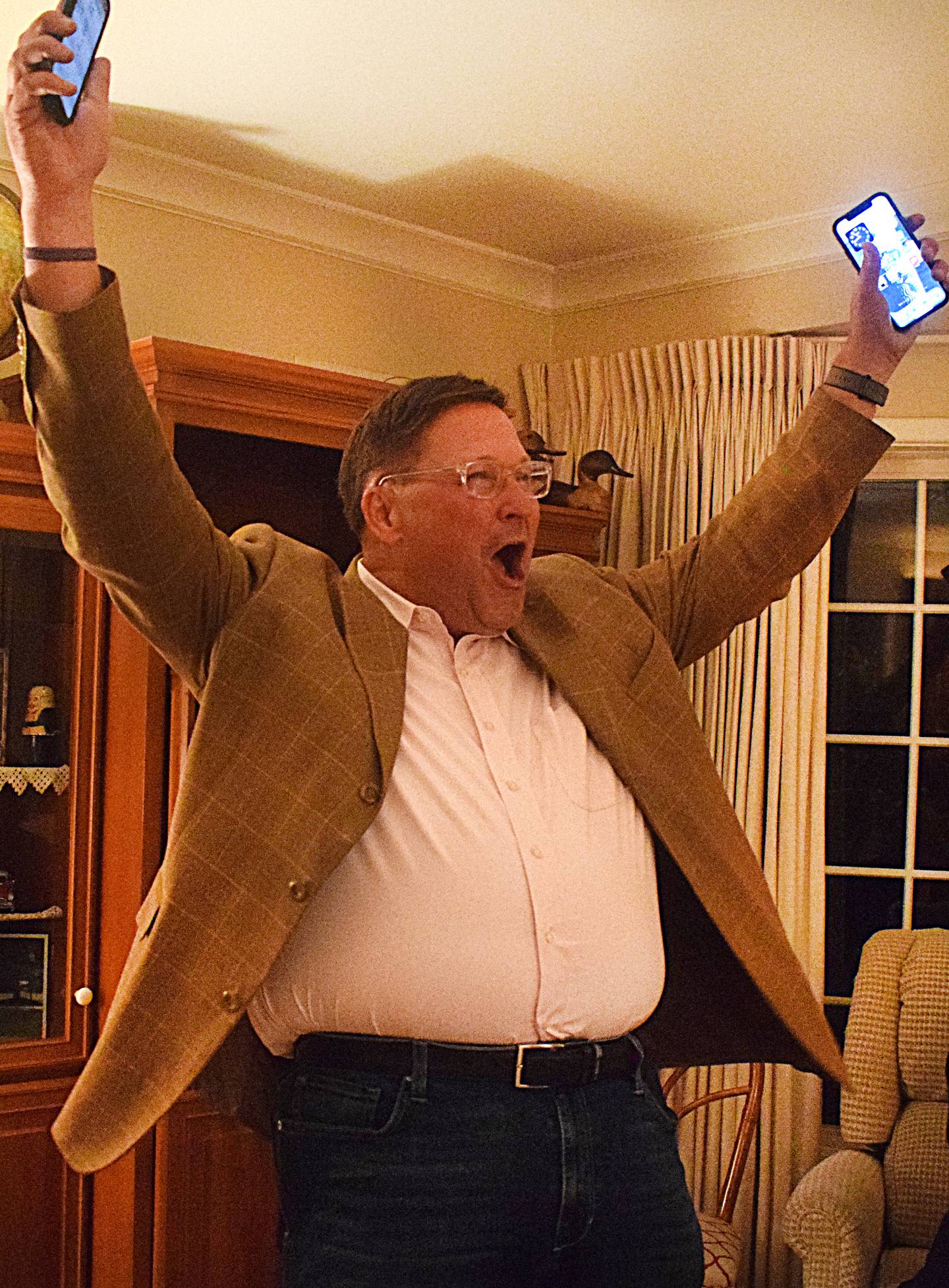 Although the Jasper County Republican Party would not officially decide its nominee until roughly two weeks after Breckenridge's resignation, Dunwell presented himself as the clear choice. At the central committee convention, all members were in favor of nominating Dunwell and didn't even cast a ballot.
Since then Dunwell had gained support from a number of Republicans across the state, including U.S. Sen. Chuck Grassley, Congresswoman Mariannette Miller-Meeks and Iowa Secretary of Agriculture Mike Naig. Pro-Republican groups like Iowa Faith & Freedom Coalition and The Family Leader also endorsed Dunwell.
Even Gov. Kim Reynolds lent her support to Dunwell the morning of the election.
Other would-be nominees, such as Newton City Council Member Randy Ervin, hinted at a run for the seat, but from the party's perspective it made sense to push for Dunwell, whose name is still fresh in people's minds from the past election. Their candidate was already cultivated and ready to campaign.
From there the Republicans had a clear advantage over the Jasper County Democratic Party, whose well of recognizable and well-established candidates had run dry upon Breckenridge stepping down. Even so, Mullan had a solid track record as a local elected official and was known to people around Newton.
But the Democrats didn't have a Dunwell, a person who intentionally inserted themselves into the communities of Jasper County long before election season. Dunwell earned his participation points by showing up to public meetings, and then found messages that seemed to resonate with citizens.
Property taxes, parental choice in schools and community engagement from governments are areas where Dunwell regularly spoke in favor of or advocated for during budget hearings or public comment sessions. Dunwell also maintained close relationships with the all-Republican Jasper County Board of Supervisors.
Mullan is certainly familiar with those issues, possibly even more so than Dunwell due to his long tenure on the Newton City Council and his involvement in the Newton Community Education Association. But Mullan's inclusion in the race was likely a surprise to most voters in District 29. As was Breckenridge's resignation.
Michelle Smith, chairperson of the Jasper County Democratic Party, suggested the timeframe of the special election was also inconvenient.
"People were not expecting him to resign at the time he did, which then the governor, who is a Republican, was able to use the calendar based on his resignation to make an advantage for the Republican candidate who already ran for the same seat before. There was a clear advantage going to Jon," she said.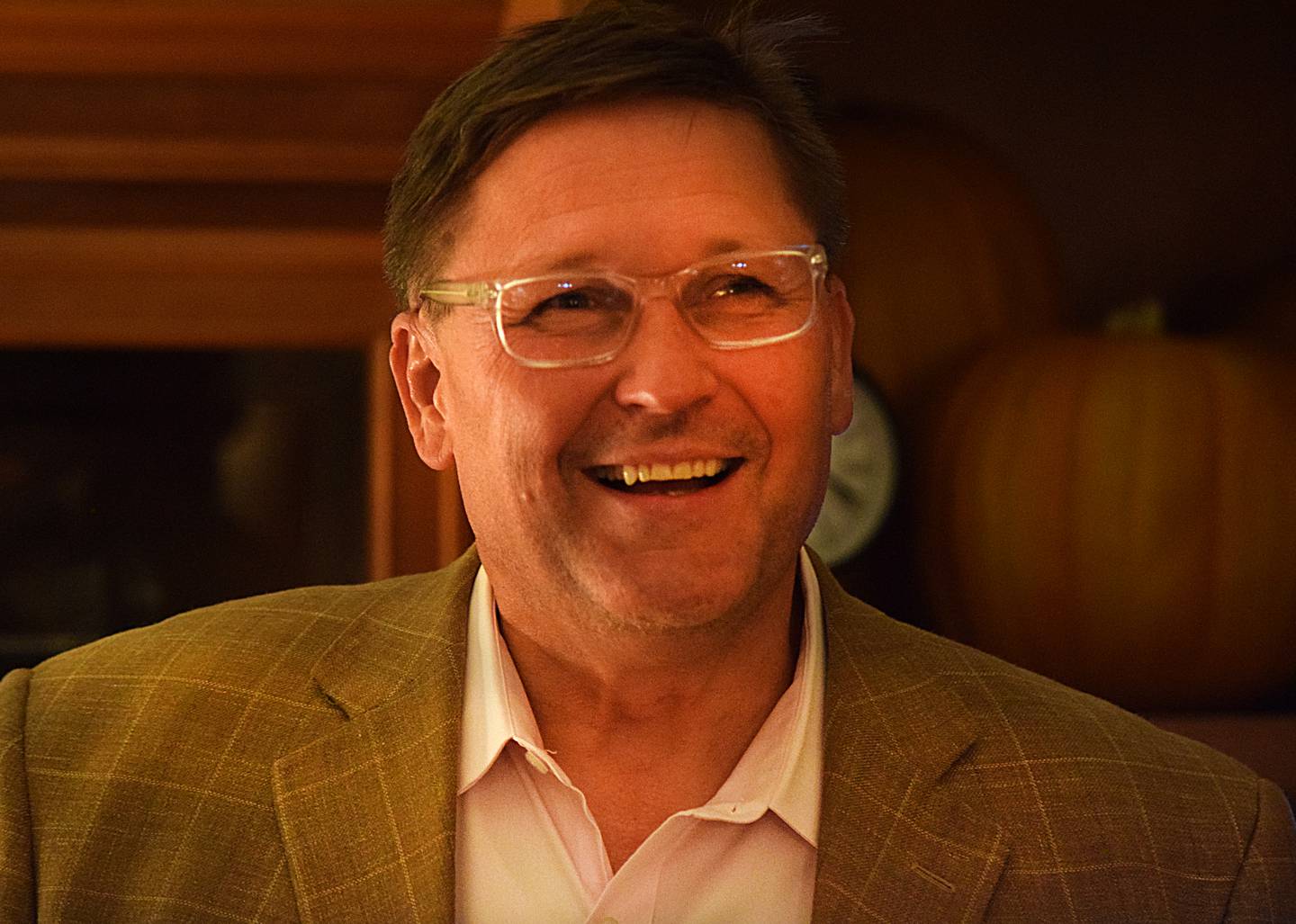 Unlike his Republican opponent, Mullan did not necessarily publicize his intentions to run for Breckenridge's former seat apart from not filing his re-election papers for city council. As a result, Mullan's Ward 4 seat is uncontested and completely open to any would-be write-in candidates.
Although the Democrats entered the special election race at a disadvantage and little time to prepare, the state house committee for Mullan — Steve Mullan For Iowa — was able to raise nearly $11,000 in contributions, according to the Oct. 7 filings publicized by the Iowa Ethics and Campaign Disclosure Board.
But the Democrats' contributions were a drop in the bucket compared to Dunwell's committee — Friends of Jon Dunwell — which managed to double their contributions raised. Dunwell's campaign also secured a hefty $53,240 in advertising from the Republican Party of Iowa.
Smith hopes Dunwell "makes good decisions" for all citizens of the district "and not just a small portion." Overall, Smith said she's disappointed in the results but is proud of her candidate, who she described as a public servant with a long history of giving back to the community.
"When we were dealt the hand we got, he stepped up and was willing to serve the community in a different aspect," Smith said.
Mullan was taking the loss well on Election Night. The retired school teacher described himself as an optimist, a person who always looks on the bright side. Mullan was pleased with the voter turnout, saying it "speaks well for Democracy." He would have liked to see more votes but was pleased nonetheless.
"Gosh, we only had three weeks for this campaign and I think we did quite well," Mullan said. "Jon obviously had his signs and stuff from the last election and I didn't have any of that stuff. We had to do all grassroots stuff. But I can't say enough about the workforce I had."
It was small, energetic group that worked very hard, he added, and he's very appreciative of their help. Mullan, who is unsure if he'll make another run in the future, wished Dunwell well as the district's new legislator.
"He's going to have some tough decisions that he'll have to make for the citizens of Iowa and House District 29," Mullan said, noting the campaign had the added perk of reuniting him with past students. "…Some of these people I hadn't seen in a long time. It was a good chance to renew old friendships."