Jerry Nelson calmly looked into the camera lens recording a veterans roundtable on Sept. 16 inside the American Legion Post 111 in Newton and let out his frustrations surrounding the withdrawal of U.S. troops from Afghanistan, a message he hopes will reach national media and legislators in Washington, D.C.
The post commander was followed by five other Jasper County veterans, each one providing their own account of the controversial withdrawal that marked an end to the 20-year war in Afghanistan. Nelson noted the roundtable was an attempt to show veterans' displeasure of how the United States handled the war and withdrawal.
"We've showed exactly how not to pull out of a country," Nelson said. "We want to make sure they understand we're not happy about it."
Especially for Nelson, who, in addition to his 35 years of military service, was deployed in 2010 and 2011 to Afghanistan. He recalled the time when he arrived with the 734th Ag Development team and saw pictures of faces on a wall in the command operations center. It was confusing to him at first. Then it clicked.
They were pictures of heroes, Nelson said; soldiers who were killed in that deployment of Afghanistan. There were nine faces on the wall. Altogether, more than 2,400 U.S. military service members were killed in Afghanistan. Now, Nelson said everything the troops fought for was thrown away.
"In my opinion, Afghanistan was abandoned for political reasons, political posturing. They did not listen to the intelligence. They did not listen to the generals on the ground. No plan," Nelson said, later saying it was a "complete and utter failure" and that President Joe Biden's administration "failed miserably."
Nelson criticized Defense Secretary Lloyd Austin and Gen. Mark Milley, chairman of the Joint Chiefs of Staff, claiming they were either complicit or did not make their voices heard. Nelson said it is "ludicrous" to think these military leaders support the president's plans and say there were no other options.
He also questioned why the United States suddenly vacated its largest airfield and chose not to maintain operations until matters calmed down. According to the Associated Press, the U.S. shut off power at Bagram Airfield and left without notifying the base's new Afghan commander.
"We sent troops in there to pull folks out with aircraft in the middle of a city. We had Bagram Air Base up in the mountains. Clear line of sight with nothing around it. We gave that away 30 days earlier Just walked away from it in the middle of the night," Nelson said. "Complete political military blunder."
Keith Thorpe, the veterans affairs officer for Jasper County, spoke briefly but compared the withdrawal to the Korean War, Vietnam War and Iraq War. Following Nelson's "rules of engagement" of encouraging speakers to refrain from using explicit language, Thorpe substituted some harsh words.
"Our United States government needs to get its fecal matter together," he said. "… The events of the last month are just a plain disaster."
Fermin Iturbide was motivated to join the U.S. Army infantry after learning about the 343 firefighters who died on 9/11. He even dreamed of being the person to shoot Osama bin Laden, the founder of the terrorist group al-Qaeda and mastermind behind the 9/11 attacks that killed nearly 3,000 people in 2001.
Although Iturbide was deployed in Iraq, he took his service seriously. He was angry when he saw the headlines of the withdrawal mere weeks before the 20th anniversary of 9/11. To him, the withdrawal dishonored the victims of those attacks and the soldiers who died in the past two decades.
Iturbide also lamented the involvement of politicians "and the boots on the ground," something he said shouldn't be mixed.
"I don't know what's going on up in D.C., up in Congress or the White House, but I know that I look back 20 years and I remember a nation that was in pain and angry. And now I see a nation almost as if they didn't care," Iturbide said. "… This is probably one of the biggest embarrassments we ever had in history."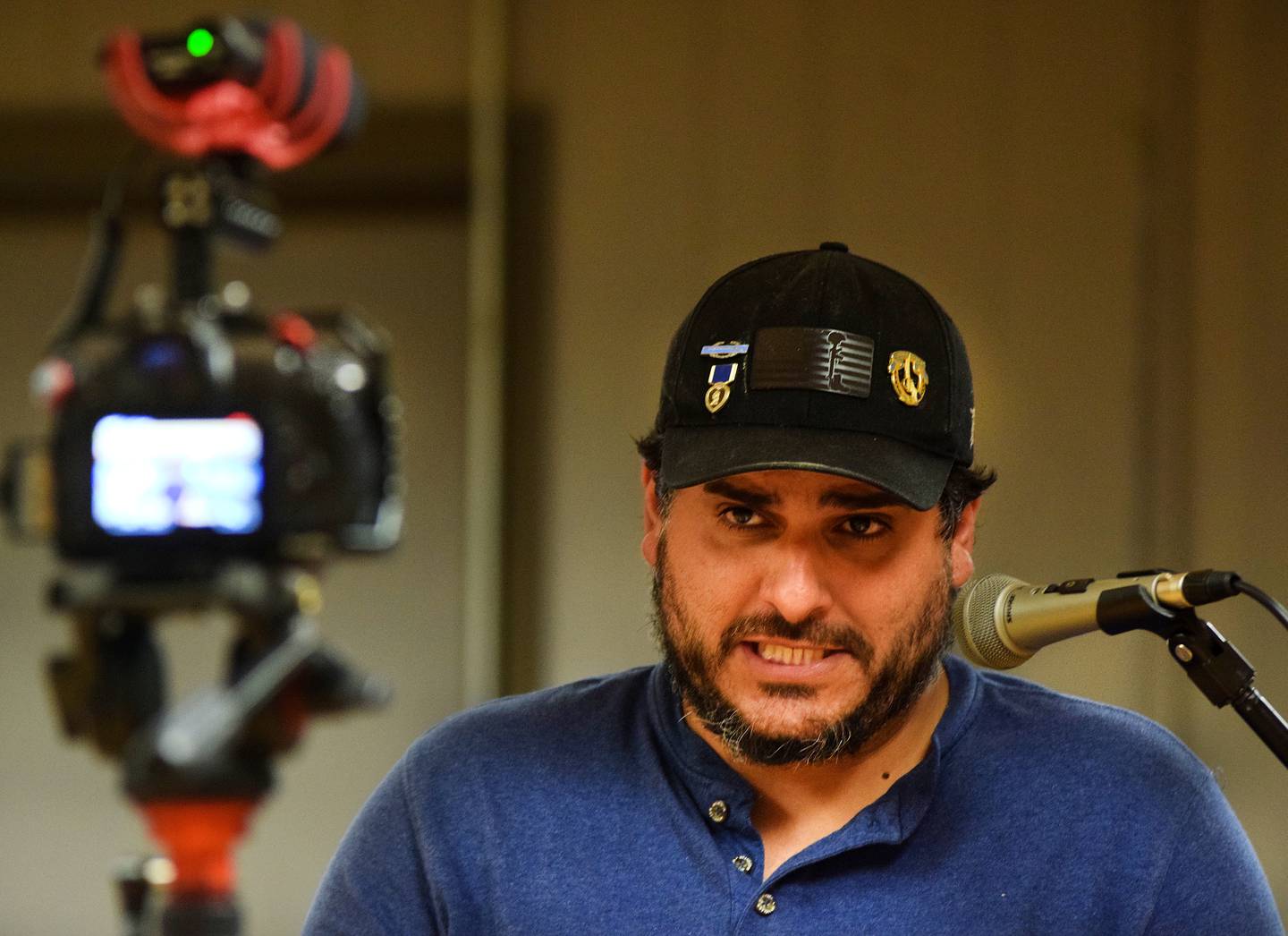 Other speakers shared similar sentiments about U.S. politicians. Tony D'lapico, vice-commander of American Legion Post 111, had a message for politicians:
"I don't like you. None of you. I think you're all worthless. You don't do your job, which ever side you're on I don't care … Why didn't anybody stand up when somebody made an agreement — a peace agreement — with the devil. Because that's exactly what the Taliban is," D'lapico said.
The vice-commander then used more colorful language to express his thoughts about the evacuation, which he described as a "total screwup."
"I'm tired that we have to send our boys and girls over there to get people out of (expletive) harms way because our politicians can't do their (expletive) job and everything," D'lapico said, apologizing for his use of language. "…Drop your party deals and everything like that and do what's good for the American people."
Wesley Justus, adjutant of American Legions Post 111, stressed the service members who fought in wars, including Afghanistan, did not die, they were killed. Justus then pulled out a slip of paper he said had a quote written on it. The paper was soft and slightly torn along a crease.
Know that there are those people in this life who would make it happen, those who will watch it happen and those will wonder what happened.
Even though the whole situation is "a mess," Justus worried a lot of what was being discussed during the roundtable would fall on deaf ears. This mess, he feared, will fall on the laps of his generation's grandchildren.
"Some of the people don't want to maybe make it happen — they want to stand back and watch it happen, unfortunately," Justus said. "…They're going to watch what happened, they're going to wonder what happened, because they might not make it happen."
Jasper County Supervisor Brandon Talsma, who served the Regular Army for six-and-a-half years and was deployed two times to Iraq, regretted leaving before his unit shipped over to Afghanistan. Speaking directly into the camera pointed at the podium, Talsma told leaders how much they embarrassed the nation.
"It was just an all-around embarrassment," he said. "It was clear you had no strategy, you had no plan and all of you — it seemed — just sit back and let it happen."
Talsma questioned why no one has resigned, been fired or investigated for the "botched" withdrawal. The United States got a preview of what was to come in Afghanistan back in Iraq when ISIS invaded and the Iraqi armies began to fall and surrender, he said.
"We got a preview of what Afghanistan was going to be several years ago and we still let it happen," Talsma said, suggesting the Afghan army would collapse. "…I was 19 years old the first time I went over there. After two weeks of working with the Iraqis I knew exactly what was going to happen when we pulled out."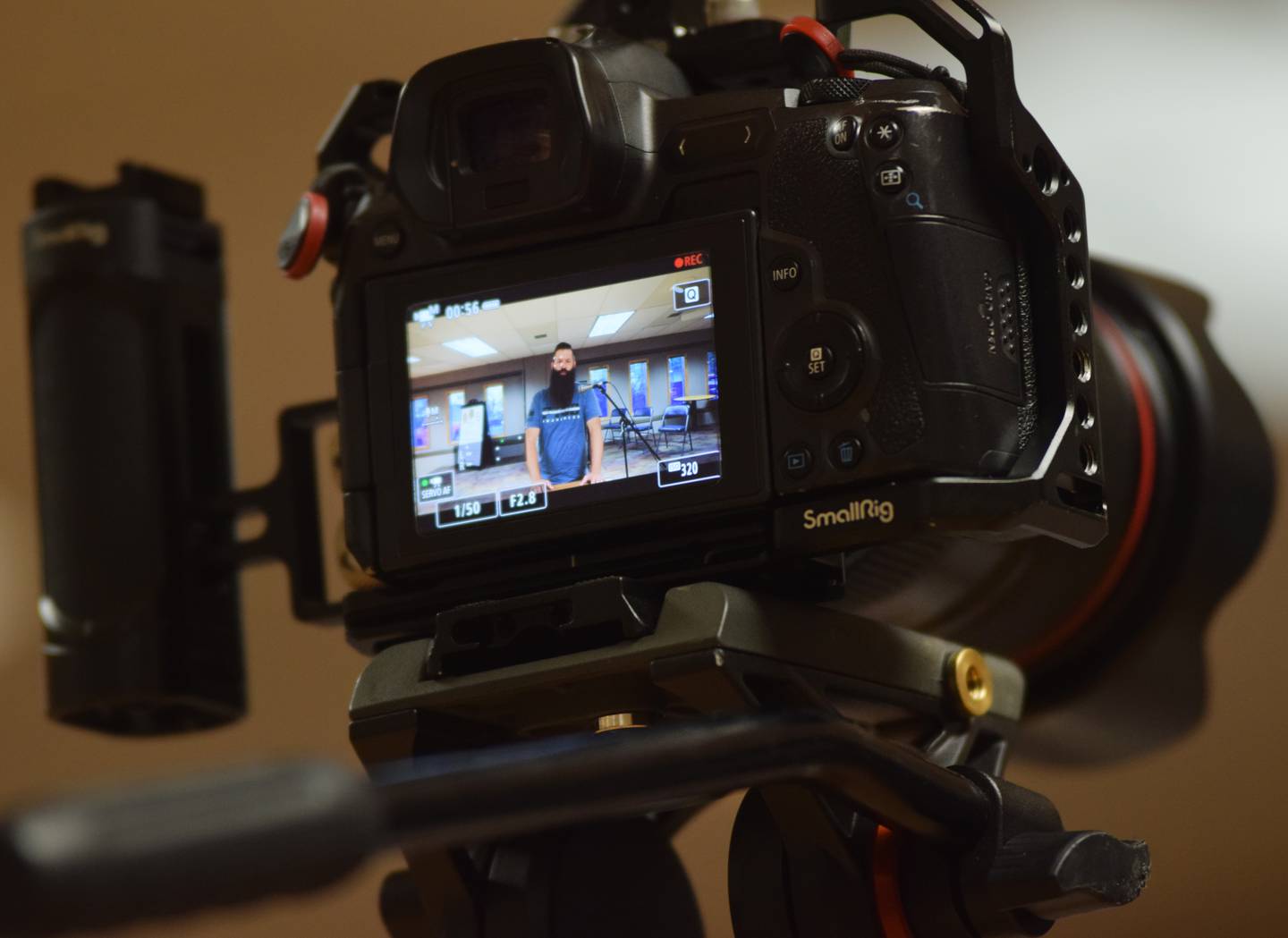 It was a slap in the face to anyone who served in the past 20 years, he added.
"You guys let politics get involved starting in wars toward the end of World War II. It got worse in Korea, got even more expedited here in Vietnam and culminated in Iraq and Afghanistan, sending us over there for 20 years with hands tied behind our backs to deal with a threat you sent us over there to deal with.
"And then you let politics get involved again with the withdrawal, resulting in an absolute embarrassment and insult to anybody that served over the past 20 years."
Contact Christopher Braunschweig at 641-792-3121 ext. 6560 or cbraunschweig@newtondailynews.com