Too many turnovers at the offensive end and not enough resistance on defense by Newton's girls basketball team resulted in an 83-34 loss to Carlisle on Tuesday during the "Achieve Challenge" scrimmage.
The biggest positive from the night is that the game doesn't officially count.
"We have to play better defense, and we had way too many turnovers," Newton girls basketball coach Eric Vander Velden said. "Luckily the game doesn't count. There were some good things. Now we have to take it to the entire game."
Carlisle freshman Macy Comito was the best player on the floor as she finished with 28 points to lead the Wildcats.
The visitors jumped out to a 9-0 lead and led 23-11 after one. Audrey Rausch converted a layup and buried a 3-pointer to close the gap to 11-7, but the Wildcats responded with an 8-0 run.
Hailey Dickerson nailed a 3 to end the quarter.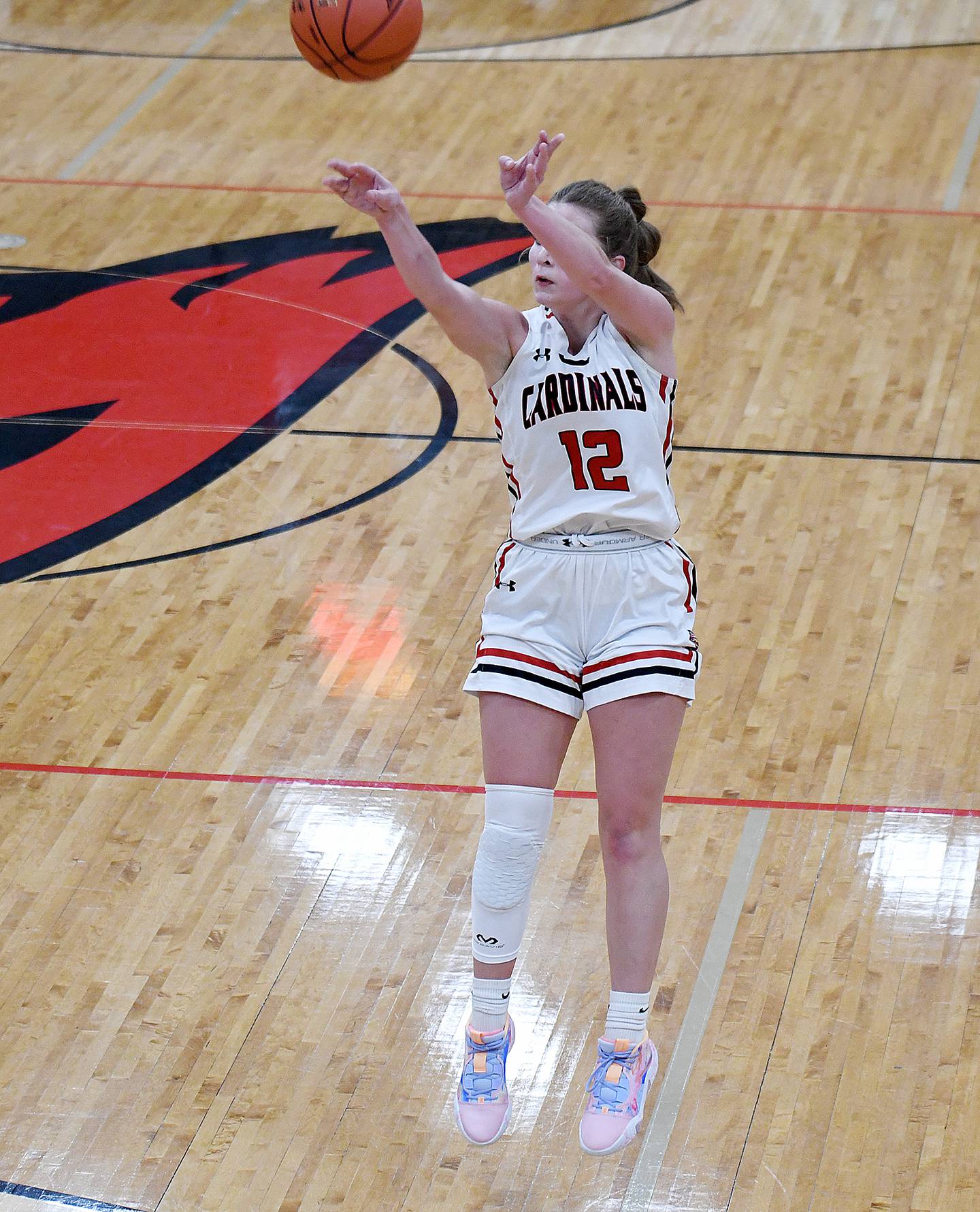 Comito scored the first five of the second and then scored back-to-back buckets after Rausch made another trey.
The lead eventually grew to 40-14 before Dickerson made a free throw and Reynolds scored three straight to end the half.
Comito had as many points at the half as Newton. The Cardinals trailed 42-18 at the break.
"Give credit to Carlisle. They are really good and really athletic," Vander Velden said. "They don't have a post presence, but they pressure the ball with all five players. It's a great look for us because that's what we will see in our conference."
Carlisle doubled up the Cardinals in the third, 20-10, and then outscored Newton 21-6 in the fourth. The continuous clock was ignited in the final frame.
Rausch and Reynolds each scored 10 points to lead the Cardinals, while Alex Garvis and Dickerson added four points apiece. Alex Riney tallied three points. Reynolds fouled out early in the fourth.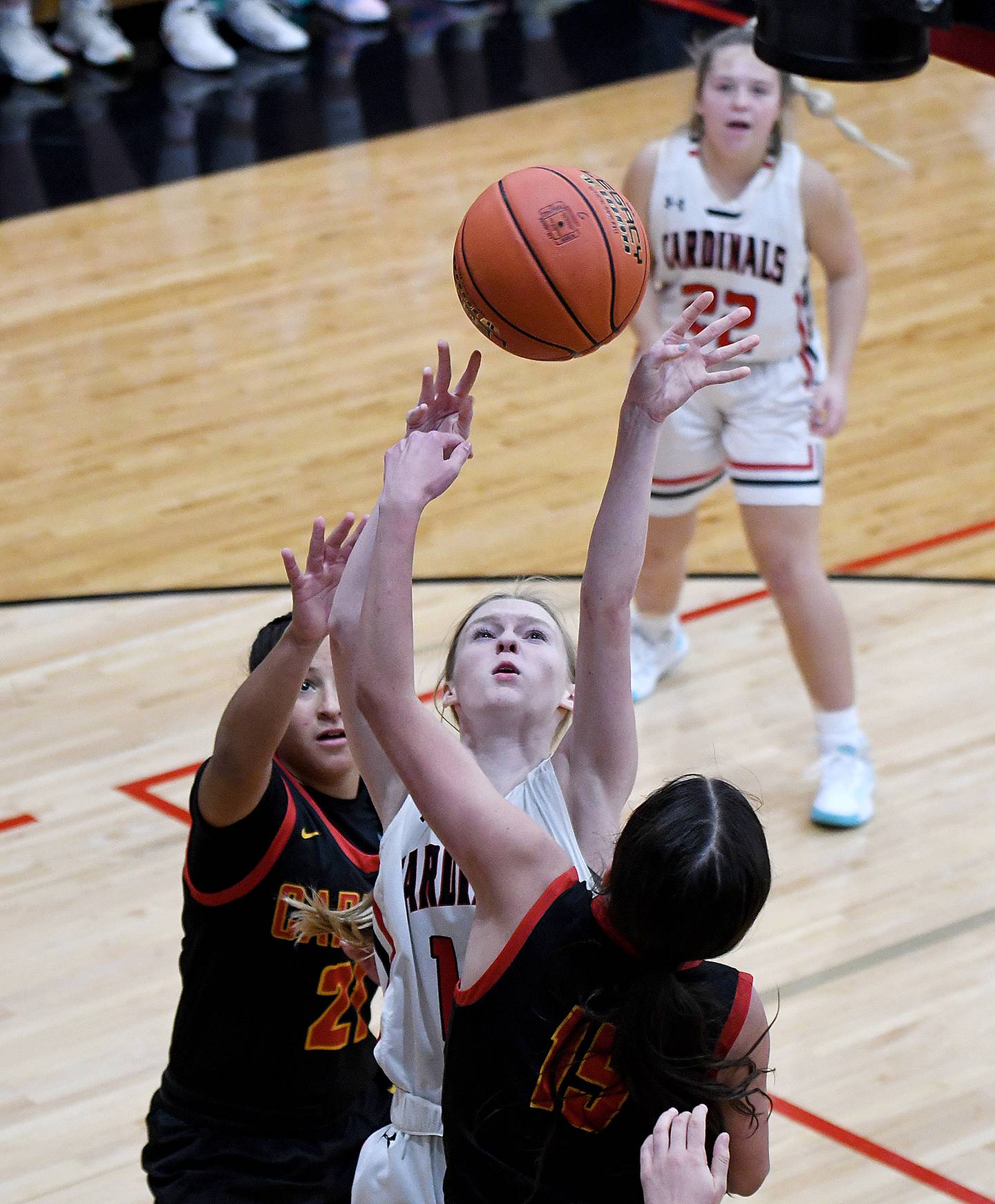 Newton made four 3-pointers in the game. It was just 12-of-27 from the free-throw line.
"Too many turnovers. We didn't come back to the ball on passes and we weren't strong with the ball. We do those drills every day, too," Vander Velden said. "We took 27 free throws. We just have to capitalize on them.
"Audrey and Sophia have to be on the floor. They can't get into foul trouble. They have to play smart and under control."
Comito's 28 points led all scorers and Brianne White scored 15 points off the bench for Carlisle. Eleven players scored for the Wildcats.